NBA
10 Former NBA Players Making a Comeback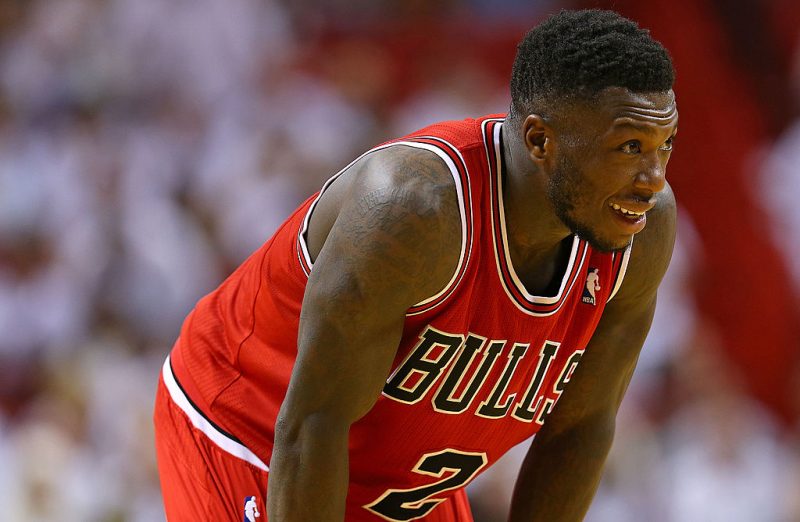 Basketball fans are familiar with the concept of the comeback. And it seems like players from the NBA find it hard to walk away. Recently, Ray Allen announced his official retirement despite not having actually played an NBA game since 2014. Other great players, such as Michael Jordan, Charles Barkley, Kevin Johnson, Dennis Rodman, and Greg Oden attempted to get back out onto an NBA court after officially retiring.
So who attempted a comeback in 2016–17? Thanks to the NBA Developmental League, often just called the D-League, older players have somewhere to go to get minutes on the court. This allows them to showcase their skills and make their case to the NBA. It even worked out for a few of them! These 10 NBA players attempted a comeback this past season.
10. Tyler Hansbrough
A former standout at the University of North Carolina, Tyler Hansbrough made a name for himself in the NBA as a scrappy power forward with limited abilities but a lot of effort. The Indiana Pacers drafted him No. 13 overall in the 2009 NBA Draft. He played there for four seasons before moving on to play for the Toronto Raptors and Charlotte Hornets. Hansbrough's last year in the NBA was 2015–16. He had career averages of 6.7 points and 4.2 rebounds per game.
This year, Hansbrough played in the D-League for the Fort Wayne Mad Ants. He got into 13 games, averaging 33.4 minutes while scoring 17.6 points and grabbing 12.2 rebounds per game. He helped Fort Wayne lead their charge to the playoffs, where Hansbrough averaged 25.3 points and 15.3 rebounds in three games.
9. Jordan Crawford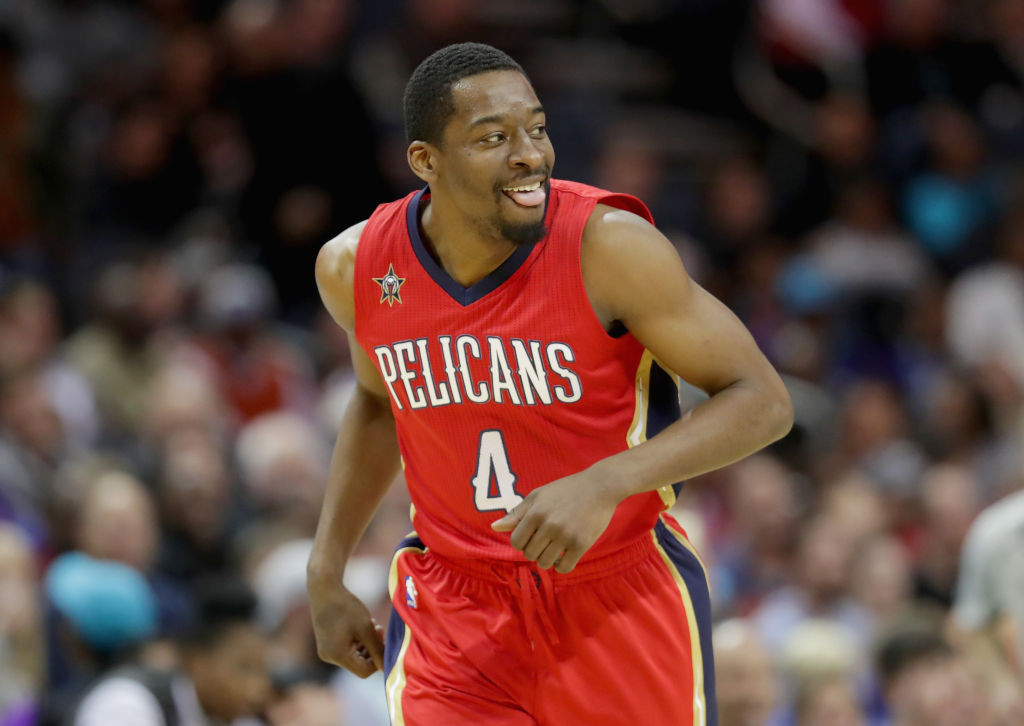 The New Jersey Nets drafted shooting guard Jordan Crawford with the No. 27 overall pick in 2010. Although he moved around a lot in his career, he did experience some success. Playing for the Atlanta Hawks, Washington Wizards, Boston Celtics, and Golden State Warriors in his first four years, Crawford averaged 12.2 points in 24.7 minutes per game.
But he didn't play in the NBA the last two seasons; the Chicago Bulls waived him during the 2015 training camp. The 28-year-old guard got in 37 games in the D-League this season, averaging 23.5 points in 29.8 minutes per game. Eventually, the New Orleans Pelicans picked him up toward the end of the season. He averaged 14.1 points in 19 games.
8. Reggie Williams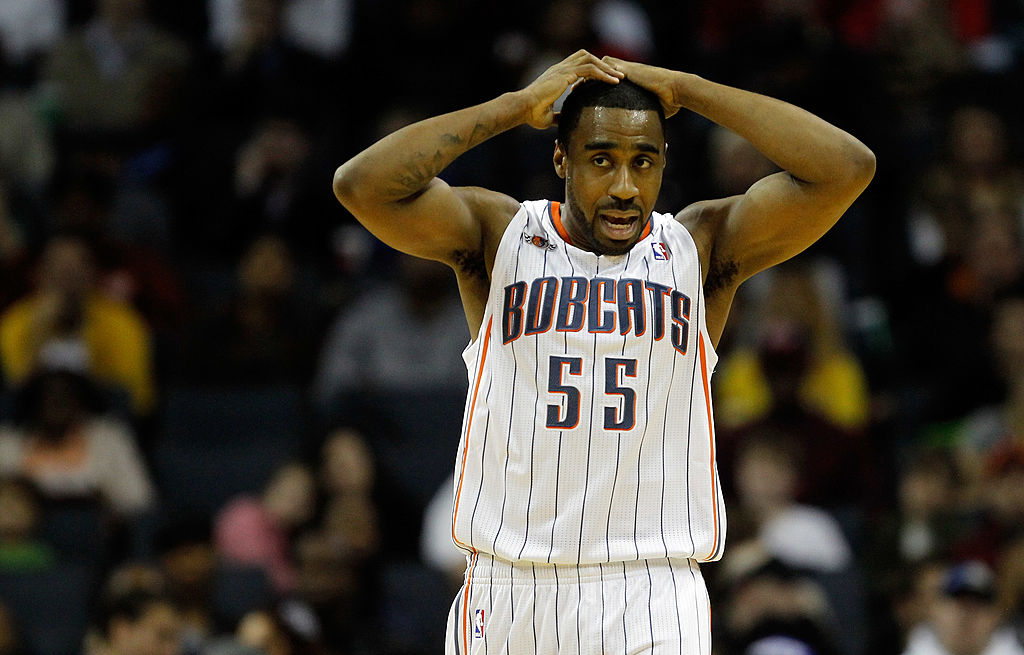 Small forward Reggie Williams went undrafted back in 2008, instead finding his way into the NBA during the 2009–10 season with the Golden State Warriors. That year, he played in 24 games for Golden State and averaged 15.2 points in 32.6 minutes per game. Although his numbers went down from there, Williams was a quality role player during his time in the league. He has career averages of 7.8 points and 45.6% shooting, but did not play in 2015–16.
This year with the Oklahoma City Blue, Williams got into 36 games and averaged 18.3 points per game and 4.8 rebounds. He led the Blue to the playoffs, where he got into six games and averaged 15.3 points. Like Crawford, the Pelicans took a chance on Williams toward the end of the NBA season and he played in six games with New Orleans, averaging 4.5 points per game in the process.
7. Damien Wilkins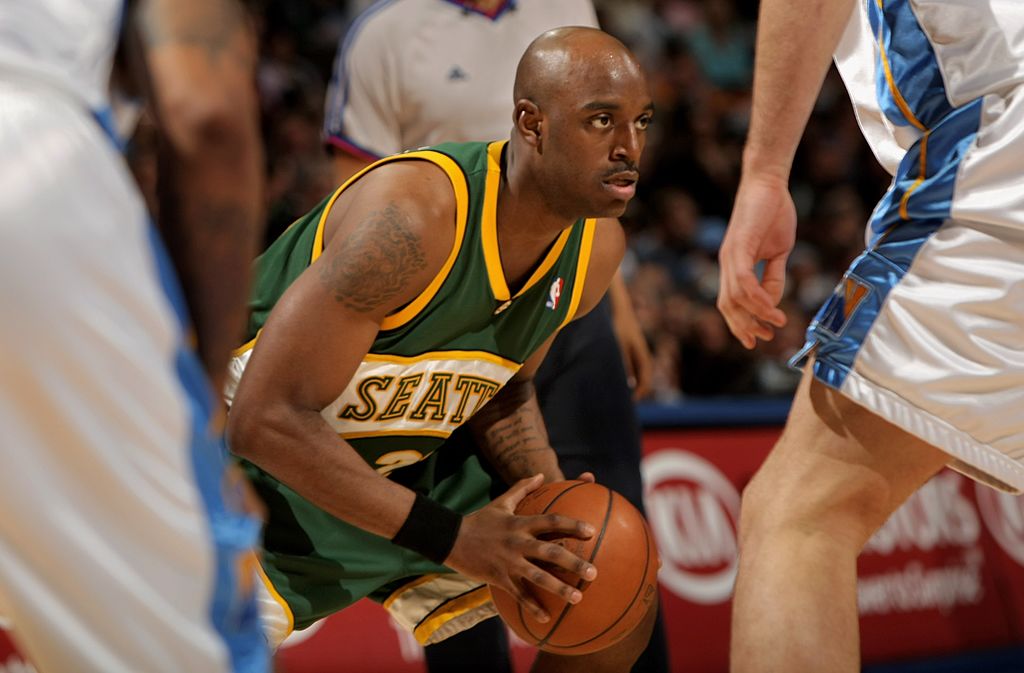 Damien Wilkins, the son of former NBA player Gerald Wilkins and nephew of Hall of Famer Dominique Wilkins, entered the league in 2004 as a 25-year-old. He was undrafted, but signed with the Seattle SuperSonics and had a reasonably good career as a role player. Over the course of nine years (five of them with the Sonics/Thunder franchise), Wilkins averaged 6.3 points per game in 19.3 minutes.
Although he last appeared in the NBA in 2012–13 with the Philadelphia 76ers, Wilkins showed up yet again in the D-League this season. The 37-year-old guard played for the Greensboro Swarm this year, getting into 48 games and averaging 31.5 minutes, 14.9 points, and 5.3 rebounds per game. It wasn't good enough to earn him a job with an NBA team, but that didn't stop him from trying.
6. Cartier Martin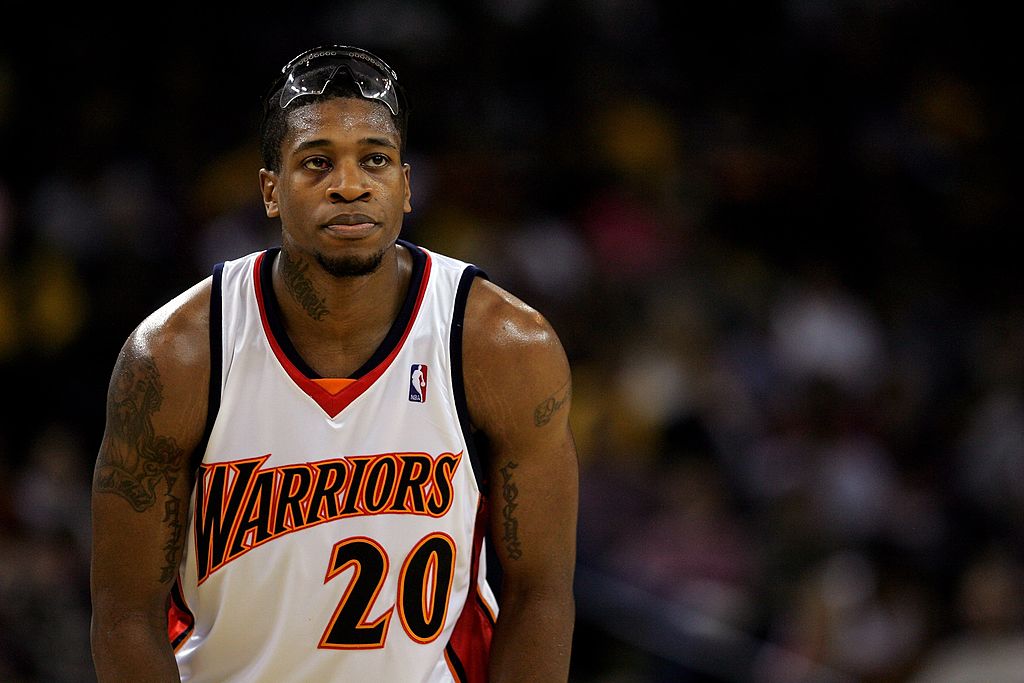 Coming out of Kansas State in 2007, guard Cartier Martin went undrafted by NBA teams. He finally made it into the league the following year, playing 33 games for the Charlotte Bobcats and averaging 2.6 points per game. Eventually, Martin found a home with the Washington Wizards, playing in 118 games over the course of four NBA seasons and averaging 5.8 points on 39.3% shooting from three-point range. But after a dismal performance in 23 games with the Detroit Pistons in 2014–15, Martin was out of the league.
This season with the Windy City Bulls in the D-League, the 32-year-old shooter had a nice season. He got into 31 games with 25.9 minutes per game, averaging 11.9 points while shooting 33.6% from three-point range. That wasn't good enough to get him picked up by an NBA team.
5. DeJuan Blair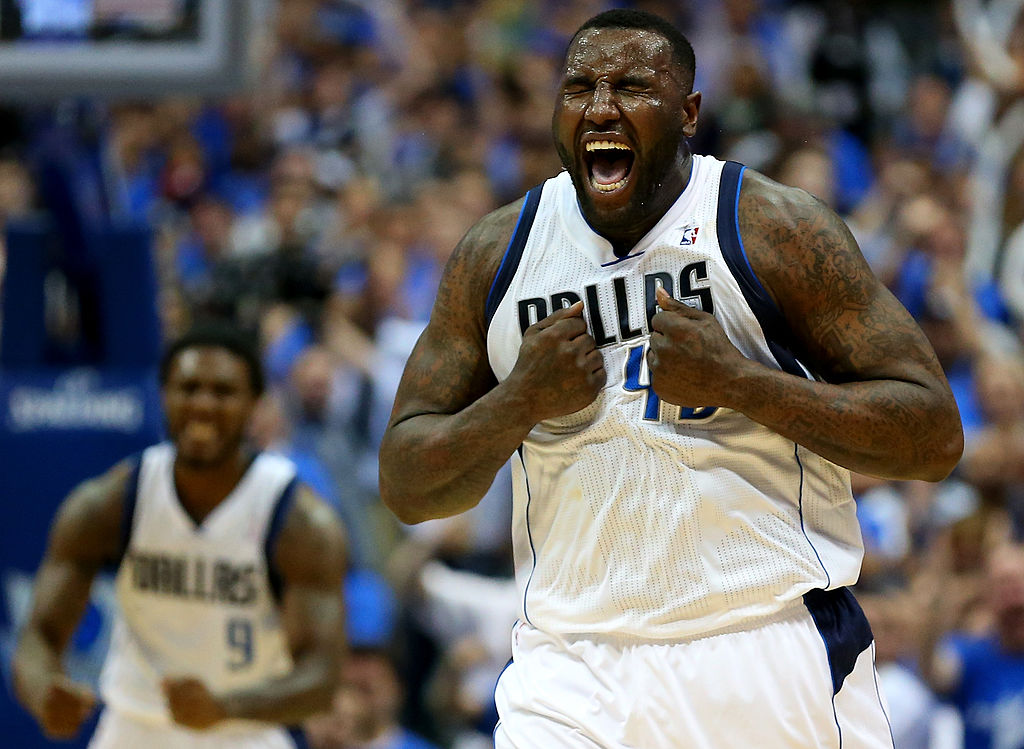 Back in 2009, the San Antonio Spurs selected power forward DeJuan Blair with their second-round pick (No. 37 overall). He was undersized at 6-foot-7 but he made up for it with girth, weighing in at a robust 270 pounds. Blair became a starter with the Spurs early in his career, even averaging 9.5 points and 5.5 rebounds in his best year back in 2011–12. But after one season with the Dallas Mavericks and two with the Washington Wizards, Blair was unable to find a job for the 2016–17 season.
So he, like all the others, went to the D-League. The 27-year-old played this year for the Los Angeles D-Fenders and Texas Legends, stepping onto the court for 19 games and averaging 11.1 points, 5.9 rebounds, and 19.3 minutes per game. For a former NBA player in the D-League, those kinds of numbers aren't outstanding. It should come as no surprise that he didn't land an NBA contract near the end of the season.
4. Jannero Pargo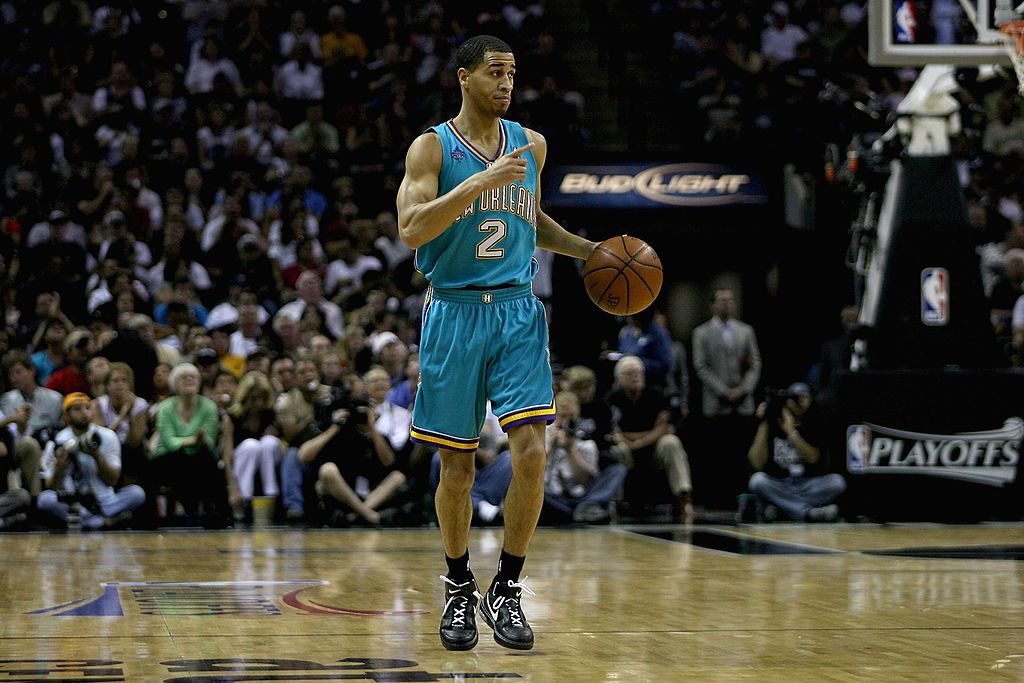 Yes, that Jannero Pargo. The Los Angeles Lakers originally signed the 37-year-old guard all the way back in 2002, after he went undrafted. He made quite the career for himself, playing for seven different NBA franchises and averaging 6.4 points in 14.9 minutes, becoming known for being able to heat up quickly from outside. Pargo last appeared in the NBA with the Charlotte Hornets in 2014–15.
In the D-League this season, Pargo played 25 games with an average of 22.9 minutes and 12.1 points per game. He shot 39.2% from long-range, knocking down 70 three-pointers. It's kind of a fun story; this guy — who was a small part of the "Shaq and Kobe" Lakers in the early 2000s — is still out there playing professional basketball.
3. Will Bynum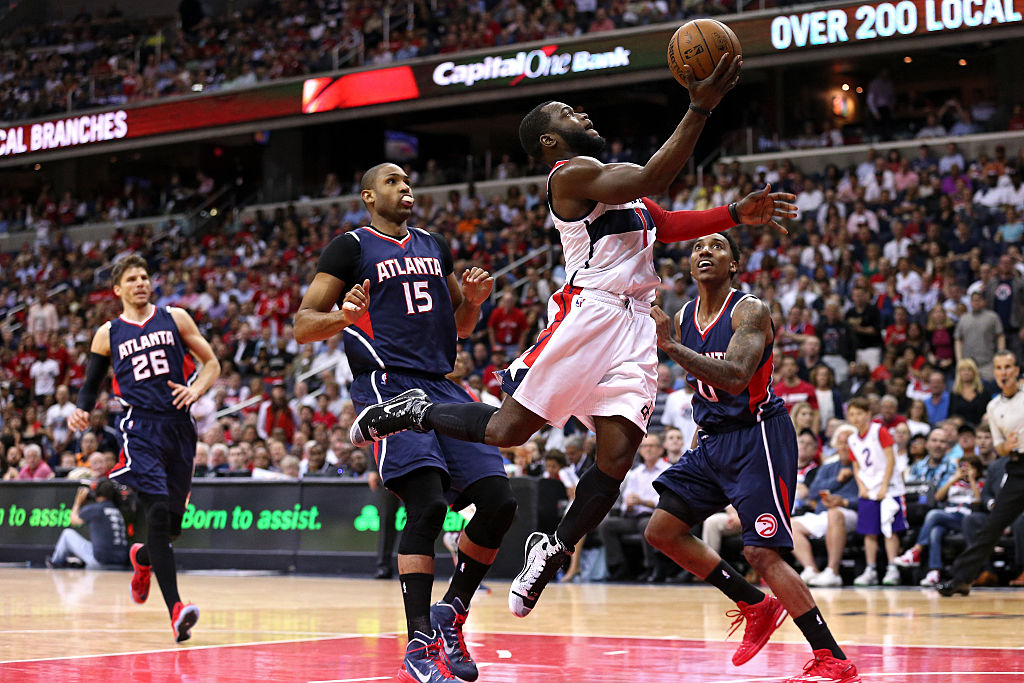 Former Detroit Pistons point guard Will Bynum is yet another aging guard who many simply forgot about. Now 34 years old, Bynum first arrived in the NBA with the Golden State Warriors in 2005–06 after going undrafted the previous season. He played in just 15 games that year, and after two years playing overseas, returned in 2008–09 with the Pistons. Bynum played six seasons in Detroit as a backup, averaging 8.4 points and 3.4 assists. Then, he moved on to play seven games for the Washington Wizards in 2014–15 before ending up on the outside of the NBA looking in.
This year with the Windy City Bulls, Bynum put up some quality numbers. He averaged 14 points and 6.5 assists in 27 minutes per game, shooting 40.7% from the the field and 29.9% from the three-point line. He may not be a great NBA player these days. However, considering that he was with the Chicago Bulls' D-League team, it's amazing that they kept running Michael Carter-Williams out there on a regular basis.
2. Ben Gordon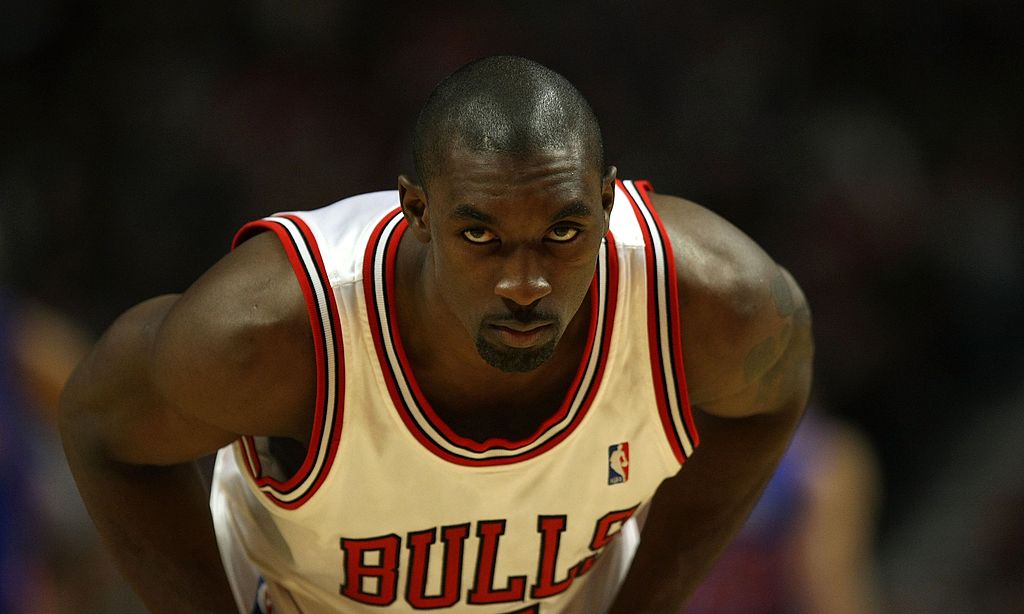 Speaking of the Bulls, former Chicago Bulls great Ben Gordon found his way to the D-League this year as well. Drafted No. 3 overall back in 2004, Gordon became well-known for his ability to light up the scoreboard in a hurry. He averaged 15.1 points per game off the bench as a rookie, winning the Sixth Man of the Year award that season. In five seasons with the Bulls, Gordon averaged 18.5 points and shot 41.5% from three-point range before moving on to spend a few more years with the Detroit Pistons, Charlotte Bobcats, and Orlando Magic. His last NBA game came in 2014–15.
This year with the Texas Legends, Gordon was outstanding. He played in 25 games, averaging 29.5 minutes and 15.3 points while shooting 45.6% from three-point range. Considering how the game has moved toward favoring players who can shoot from outside, it's kind of amazing that the 34-year-old shooter couldn't find a job on an NBA bench somewhere.
1. Nate Robinson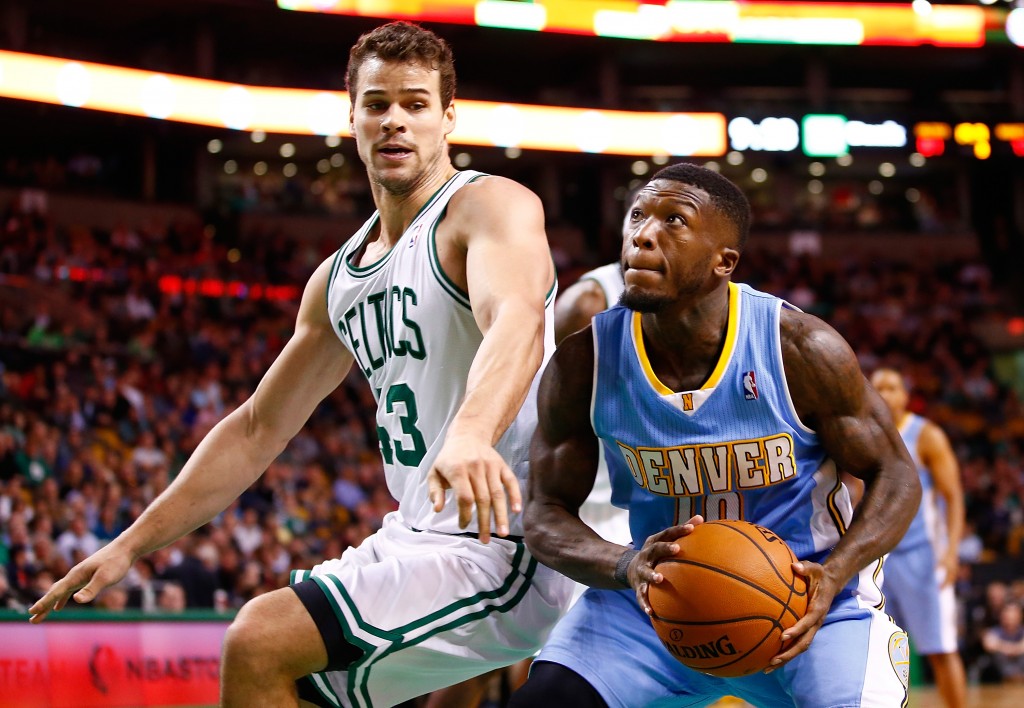 Diminutive guard Nate Robinson entered the NBA with a high-flying reputation despite standing just 5-foot-9. Drafted No. 21 overall in 2005 (and then traded to the New York Knicks), Robinson became more than just an amazing dunker. He averaged 17.2 points per game for the Knicks in 2008–09. Then, Robinson became an extremely important player for the Chicago Bulls in 2012–13, bringing 13.1 points of the bench and moving into a starting role for the playoffs that year. In 2015–16, he appeared in just two NBA games for the New Orleans Pelicans.
Now 32 years old, Robinson also tried out the D-League this season once he was unable to secure a job in the NBA. In 17 games with the Delaware 87ers, Robinson averaged 25.9 minutes and 12.2 points per game, shooting 41.9% from three-point range and dishing out 4.2 assists. Considering how fun he can be to watch, we hope it leads to an NBA job for next season.
Statistics courtesy of ESPN, the D-League, and Basketball-Reference.