Former NBA Stars Playing in Ice Cube's BIG3 League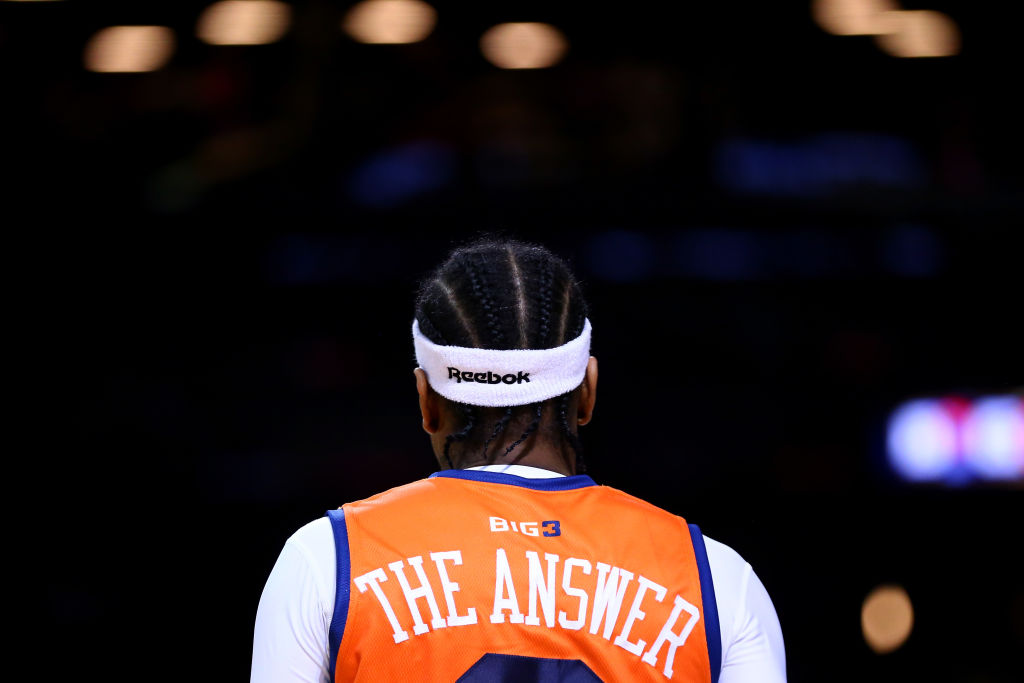 When it comes to pro basketball, there's no real competition for the NBA. It's the top professional league in the world, although plenty of foreign basketball leagues produce high-level talent. Given those facts, former rapper and actor Ice Cube created the BIG3 league, a place where former NBA players came come together to show off their skills during the NBA offseason.
There is no shortage of recognizable talent that immediately got involved, including some historic names either coaching or stepping back out onto the court. We took a look at some of the former NBA stars playing in the BIG3.
11. Stephen Jackson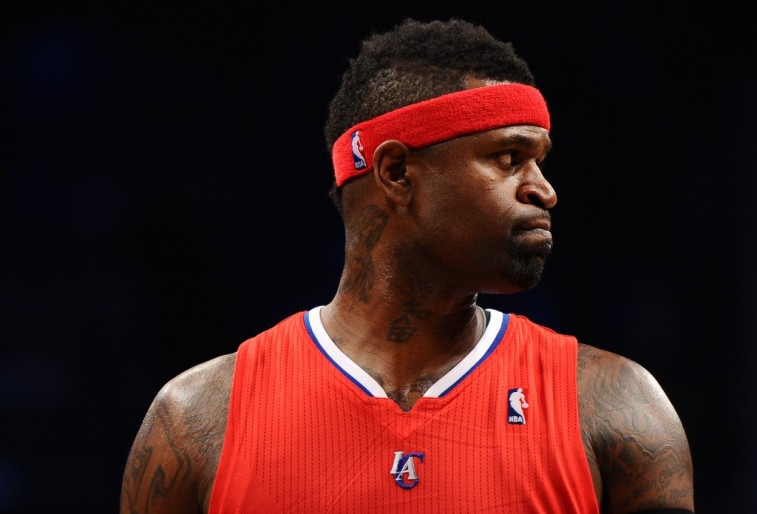 Now 39 years old, former NBA small forward Stephen Jackson plays for the Killer 3's in Ice Cube's basketball league. Originally drafted by the Phoenix Suns in the second round back in 1997, Jackson didn't make his NBA debut until 2000–01 with the New Jersey Nets. His best season came in 2008–09 with the Golden State Warriors, when he averaged 20.7 points, 6.5 assists, and 5.1 rebounds per game. Jackson won a championship as a member of the 2002–03 San Antonio Spurs. He retired at 35 after playing nine games for the Los Angeles Clippers in 2013–14.
10. Larry Hughes
Jackson's teammate on the Killer 3's is former NBA shooting guard Larry Hughes. Drafted by the Philadelphia 76ers back in 1998 with the No. 8 overall pick, Hughes bounced around from Philadelphia, to Golden State, Washington, Cleveland, Chicago, New York, Charlotte, and Orlando during his 13-year NBA career. His best season came in 2004–05 with the Wizards, when he averaged 22 points and led the league with 2.9 steals per game. He retired in 2011–12 at the age of 33, with a career average of 14.1 points per game.
9. Ricky Davis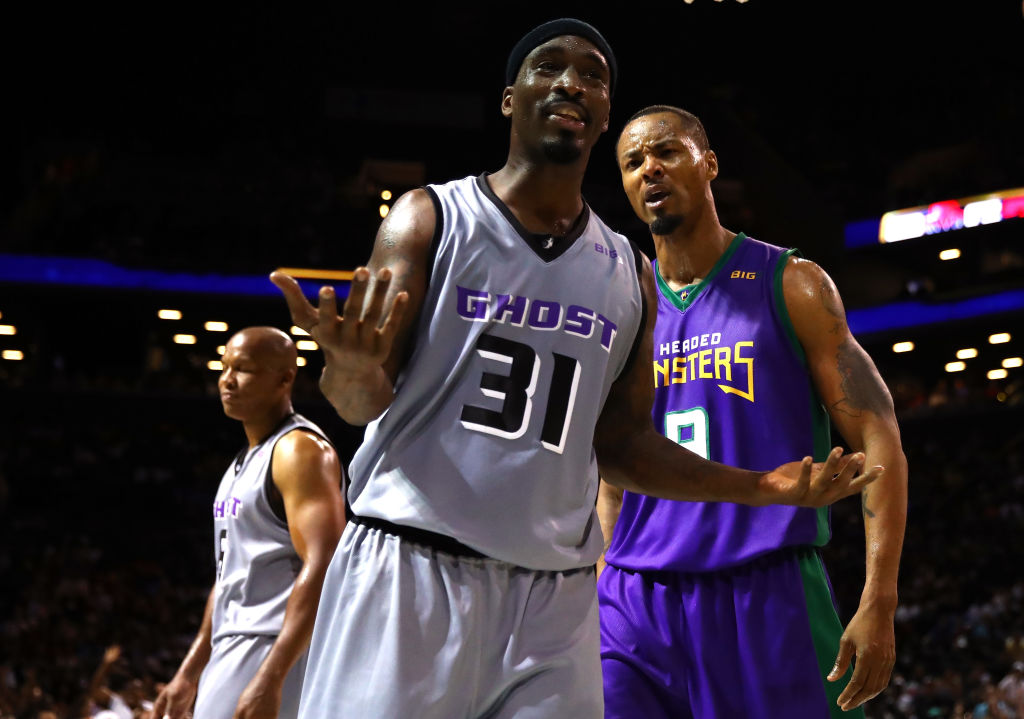 Most NBA fans will recall the name Ricky Davis and immediately associate it with a misguided attempt to steal a cheap triple-double. Davis will play for the Ghost Ballers, coached by George "Iceman" Gervin, in the BIG3 league.
Originally drafted by the Charlotte Hornets back in 1998, he spent 12 years in the NBA. He never made an All-Star team, but he had some excellent individual seasons. In one year with the Cleveland Cavaliers, Davis averaged 20.6 points, 5.5 assists, and 4.9 rebounds per game. He retired in 2009–10 at the age of 30 with a career average of 13.5 points per game.
8. Jermaine O'Neal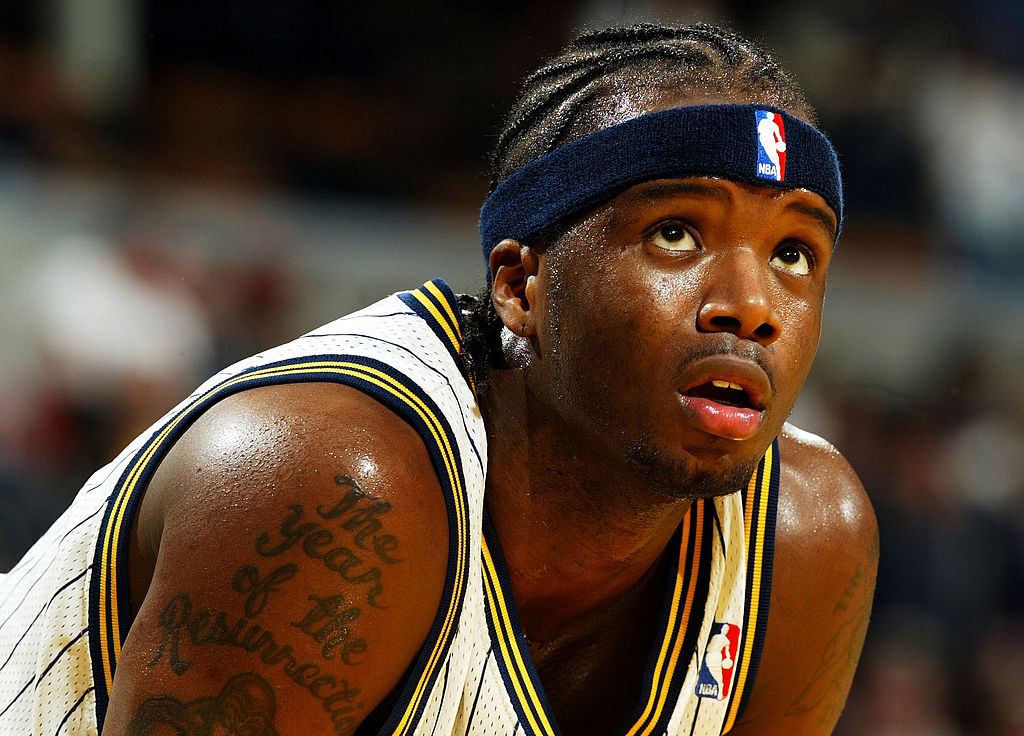 Former Indiana Pacers star Jermaine O'Neal is the captain of the Tri-State, the BIG3 team coached by Julius Erving. The Portland Trail Blazers drafted O'Neal out of high school in 1996 with the No. 17 overall pick. He toiled in Portland, playing limited minutes for his first four NBA seasons before moving on and becoming a legitimate All-Star in Indiana.
O'Neal made six consecutive All-Star teams and was selected to an All-NBA team three times in his career. From 2002–07 he averaged 20.4 points, 9.9 rebounds, and 2.4 blocks per game. O'Neal retired in 2013–14 after a final season with the Golden State Warriors.
7. Jason Williams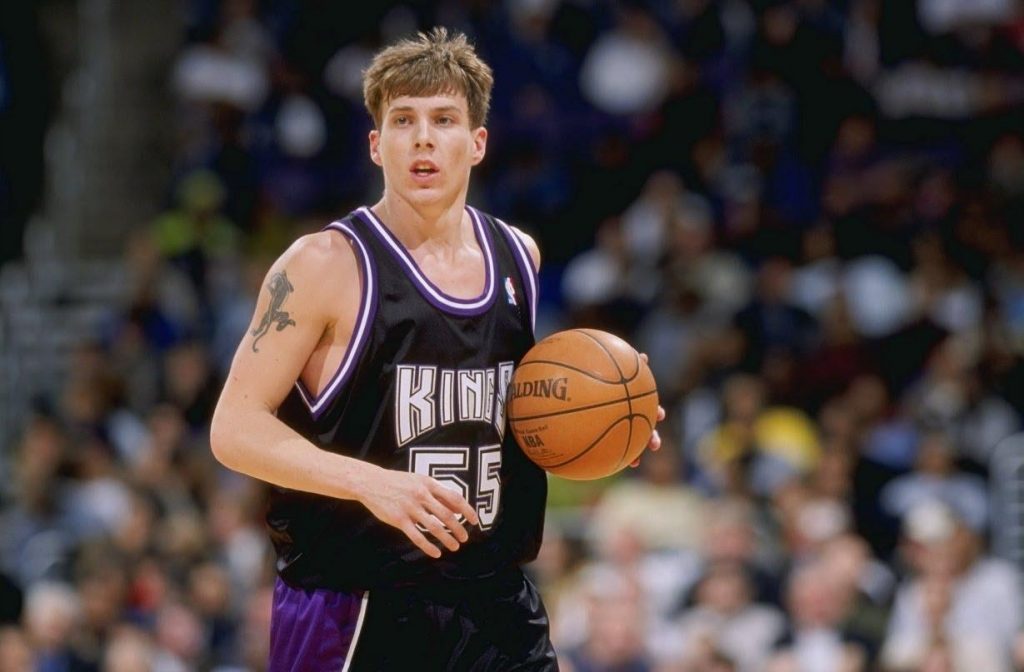 Point guard Jason Williams is best remembered for the time he spent early in his career with the Sacramento Kings. The Kings drafted him in 1998 with the No. 7 overall pick and he quickly helped the team rise to prominence alongside power forward Chris Webber. Williams averaged 12.1 points and seven assists per game during his first five NBA seasons. He played a big role with the 2005–06 Miami Heat as the starting point guard for the NBA champions. Williams retired at the age of 35 after 12 NBA seasons. He's playing for the 3-Headed Monsters.
6. Mahmoud Abdul-Rauf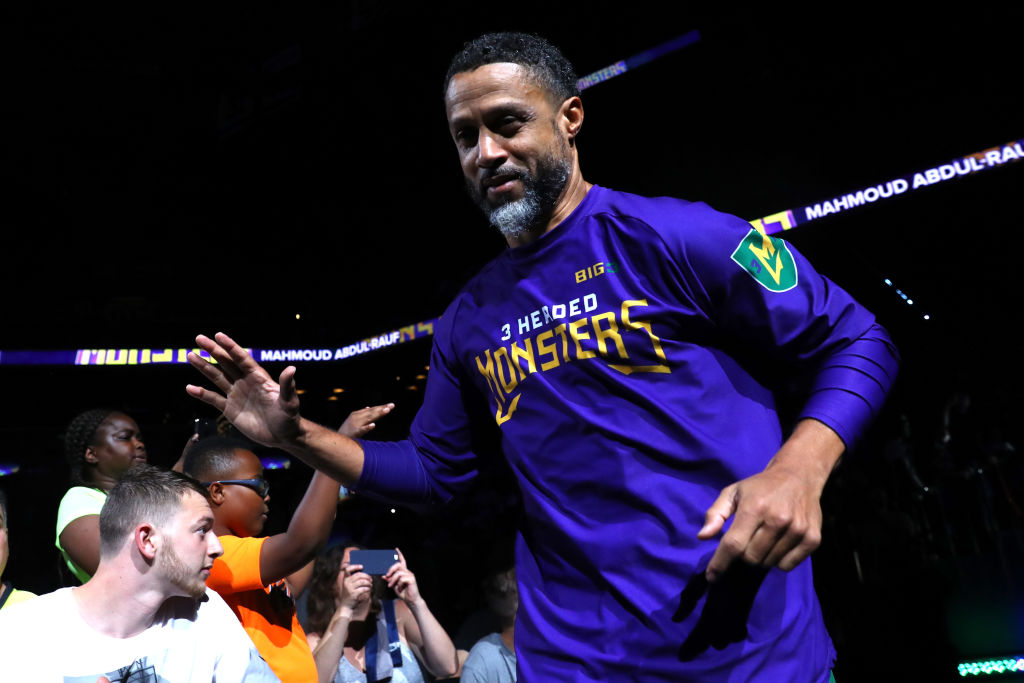 The oldest player in the BIG3 league is former sharpshooting guard Mahmoud Abdul-Rauf. The 48-year-old last played in the NBA with the Vancouver Grizzlies back in 2000–01 — and even that was after a two season hiatus from the league and a brief retirement.
During his career, Abdul-Rauf averaged 14.6 points and shot 35.4% from three-point range. His best season came when he shot 39.2% from long range and scored 19.2 points per game in 1995–96. He is famously known for protesting the national anthem by not standing prior to games. Abdul-Rauf will join Williams on the 3-Headed Monsters.
5. Mike Bibby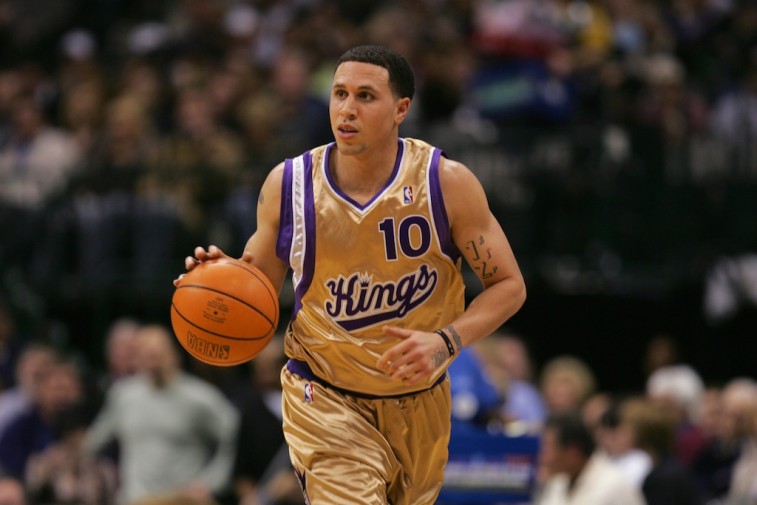 The 39-year-old captain of the Ghost Ballers is former NBA point guard Mike Bibby. Originally drafted by the Vancouver Grizzlies back in 1998, Bibby went on to play for the Sacramento Kings, Atlanta Hawks, and others throughout his 14-year NBA career. He never made an All-Star team. But he was widely regarded as one of the best floor generals in the league during his prime.
During a four-year stretch with the Kings, Bibby averaged 19 points and 5.6 assists per game while shooting 37.2% from three-point range. He retired in 2011–12 after finishing out with the New York Knicks.
4. Rashard Lewis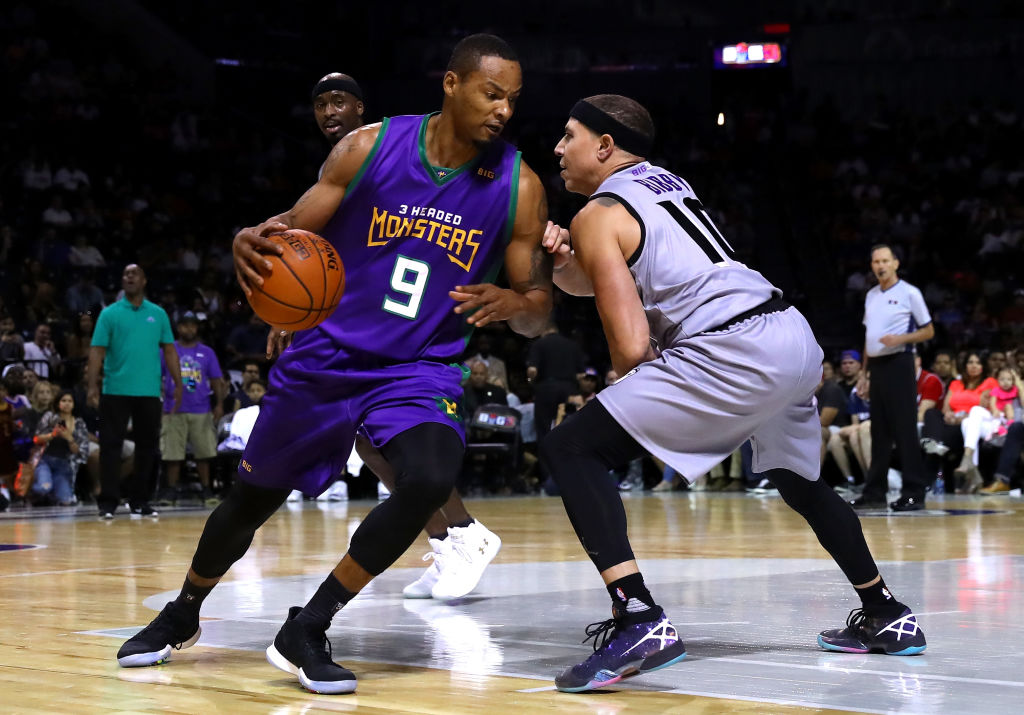 Forward Rashard Lewis is the captain of the 3-Headed Monsters, joining Williams and Abdul-Rauf on the roster, which happens to be coached by Gary Payton. Lewis is another member of the 1998 draft class; the Seattle SuperSonics took the now-37-year-old in the second-round that season.
Lewis went on to make two All-Star teams and average 19.1 points and 5.9 rebounds per game over a seven-year stretch in his prime. His skills declined quickly, however, and he caught on as a role player with the Miami Heat and won his only NBA championship in 2012–13. Lewis retired the following season at the age of 34.
3. Corey Maggette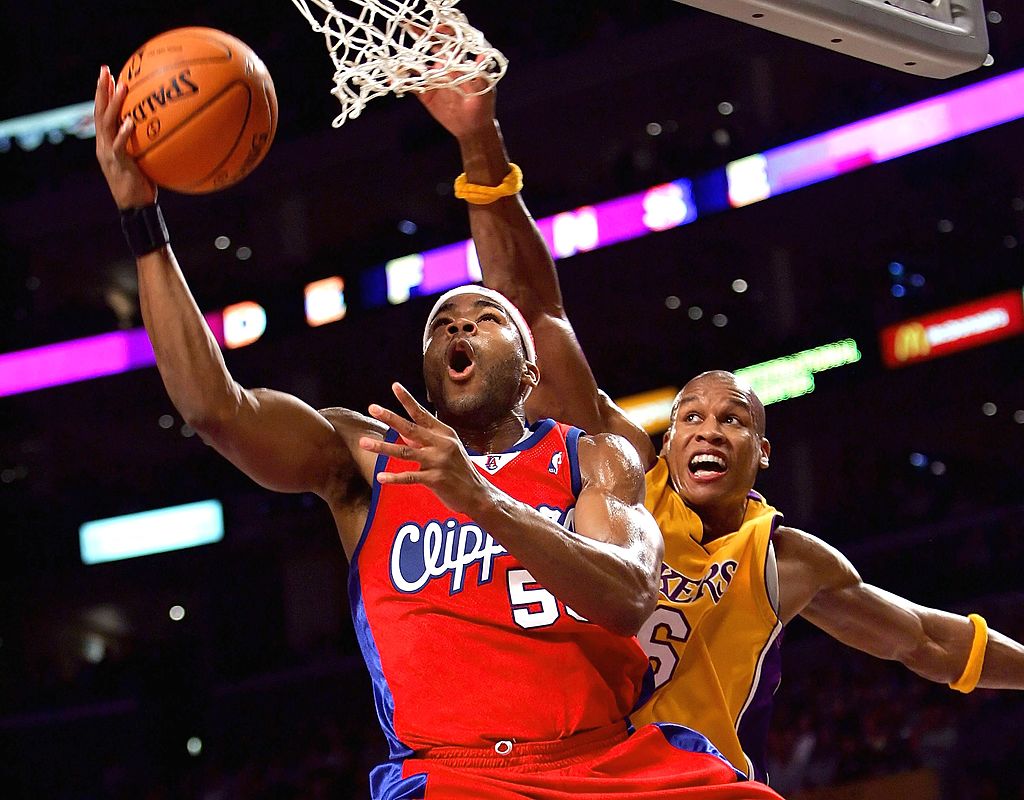 Former star forward Corey Maggette will play as the captain of the Power, the BIG3 team coached by Hall of Famer Clyde Drexler. Maggette was never an NBA All-Star, which is a real shame given his career credentials. His best season came in 2004–05 with the Los Angeles Clippers, when he averaged 22.2 points and six rebounds per game. In a seven-year stretch during his prime he averaged 19.9 points per game. Maggette was still a scoring machine even toward the end, averaging 15 points in his second to last season before retiring in 2013 at the age of 33.
2. Kenyon Martin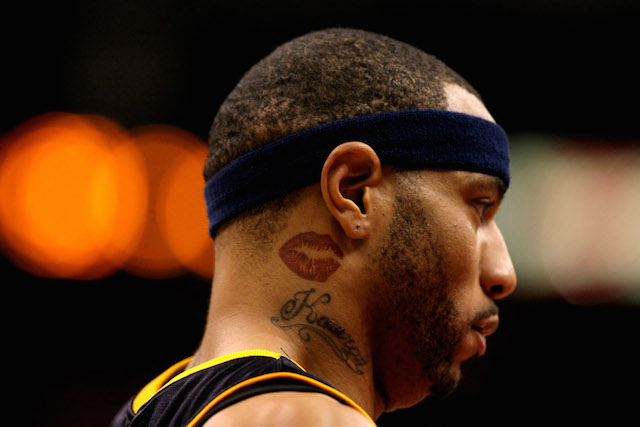 Former No. 1 overall pick Kenyon Martin will be the captain of the Trilogy, coached by former Detroit Pistons bad boy Rick Mahorn. Drafted by the New Jersey Nets back in 2000, Martin made one All-Star appearance and played a major role on the Nets teams that went to back-to-back NBA Finals.
During a three-season stretch early in his career, Martin averaged 16.3 points, 8.3 rebounds, and 1.1 blocks per game for the Nets. While injuries wore down his effectiveness, he found a role on several different benches throughout the latter portion of his career and retired at the age of 37 in 2015.
1. Allen Iverson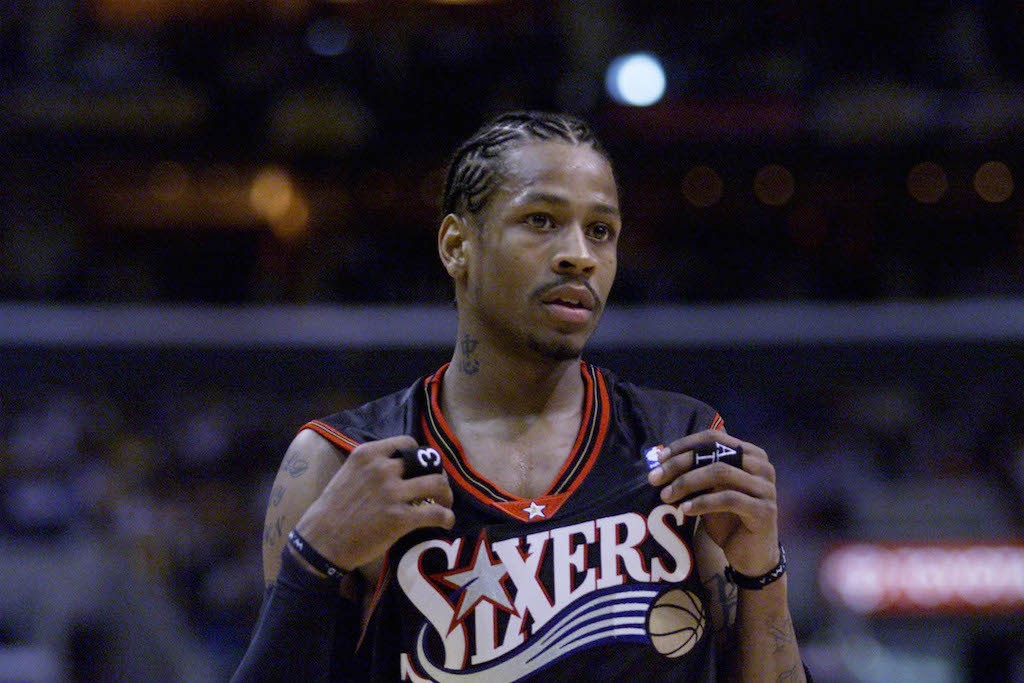 The most prominent name in the league has to be Hall of Famer Allen Iverson. Playing at the age of 42 as the captain and coach of 3's Company, he returns to the game after retiring from the NBA back in 2009–10.
Iverson was the Philadelphia 76ers'  No. 1 overall pick in the 1996 NBA Draft. A true superstar, he made 11 All-Star teams and one trip to the NBA Finals, and he won the 2000–01 NBA MVP award. Iverson averaged 26.7 points per game in his 14-year career and is considered to be one of the best to ever play the game.
Statistics courtesy of ESPN and Basketball-Reference.