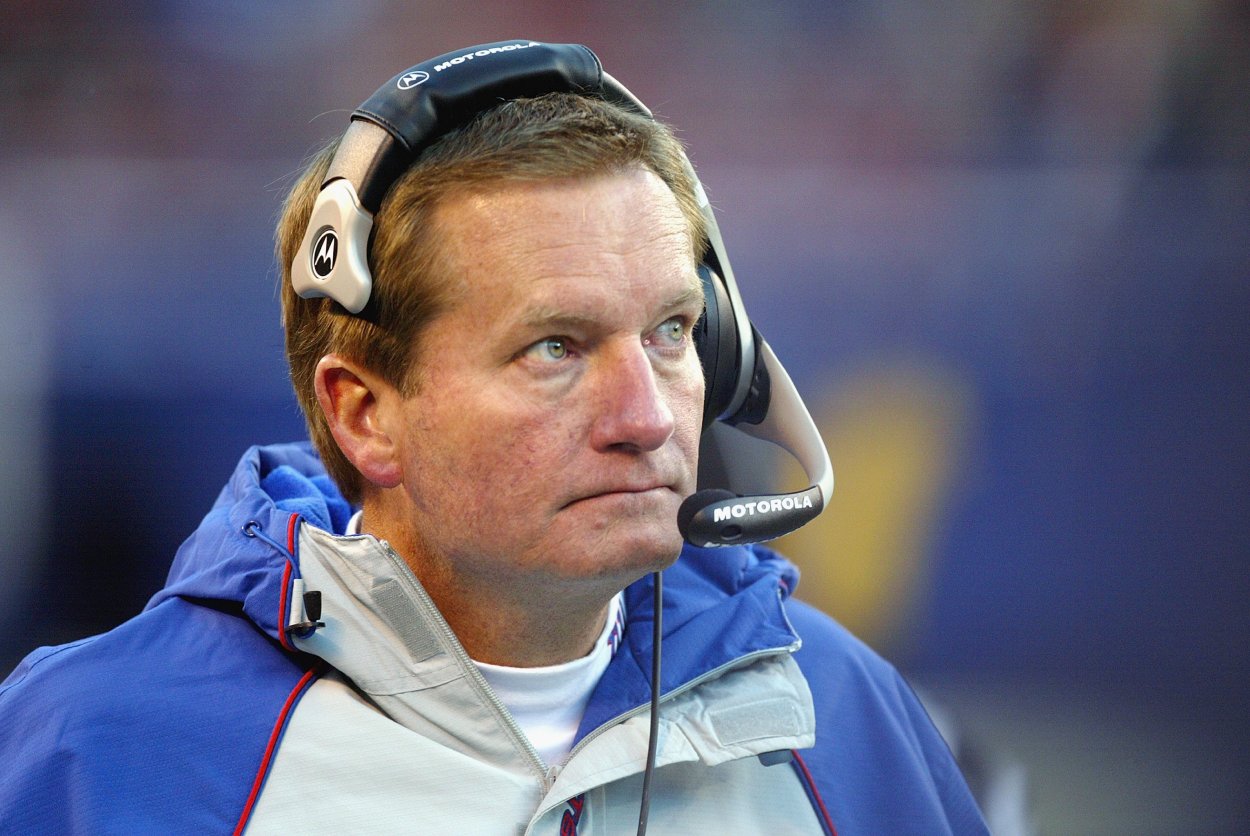 Former New York Giants Head Coach Jim Fassel Dead at 71
Jim Fassel, who spent several years as the New York Giants' head coach and even led them to a Super Bowl, died suddenly at 71 years old.
Former New York Giants head coach Jim Fassel, who led his team to an NFC championship after the 2000 season, died Monday, June 7, after a heart attack.
Fassel, 71, spent most of his life in football. The football community quickly took to social media to mourn the death of someone who coached everywhere, from the NFL to the original USFL.
Jim Fassel spent most of his life in football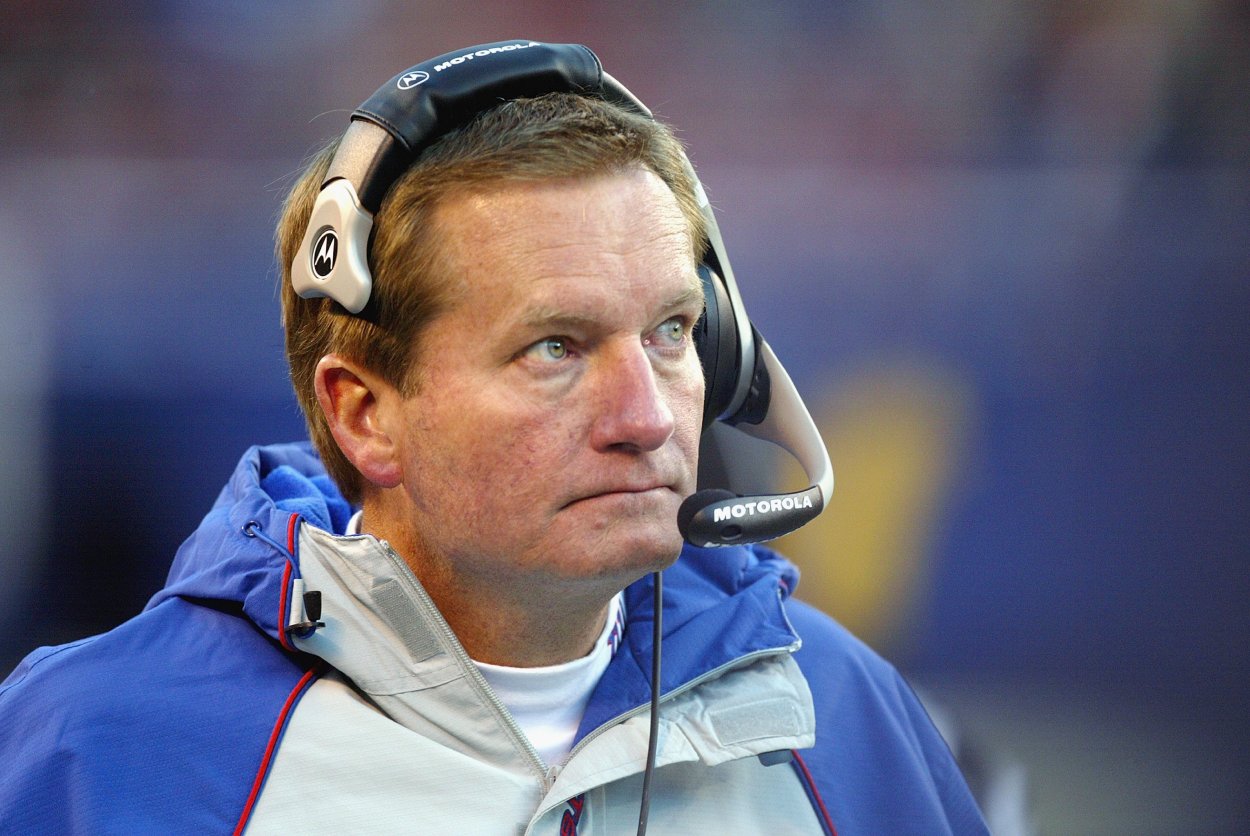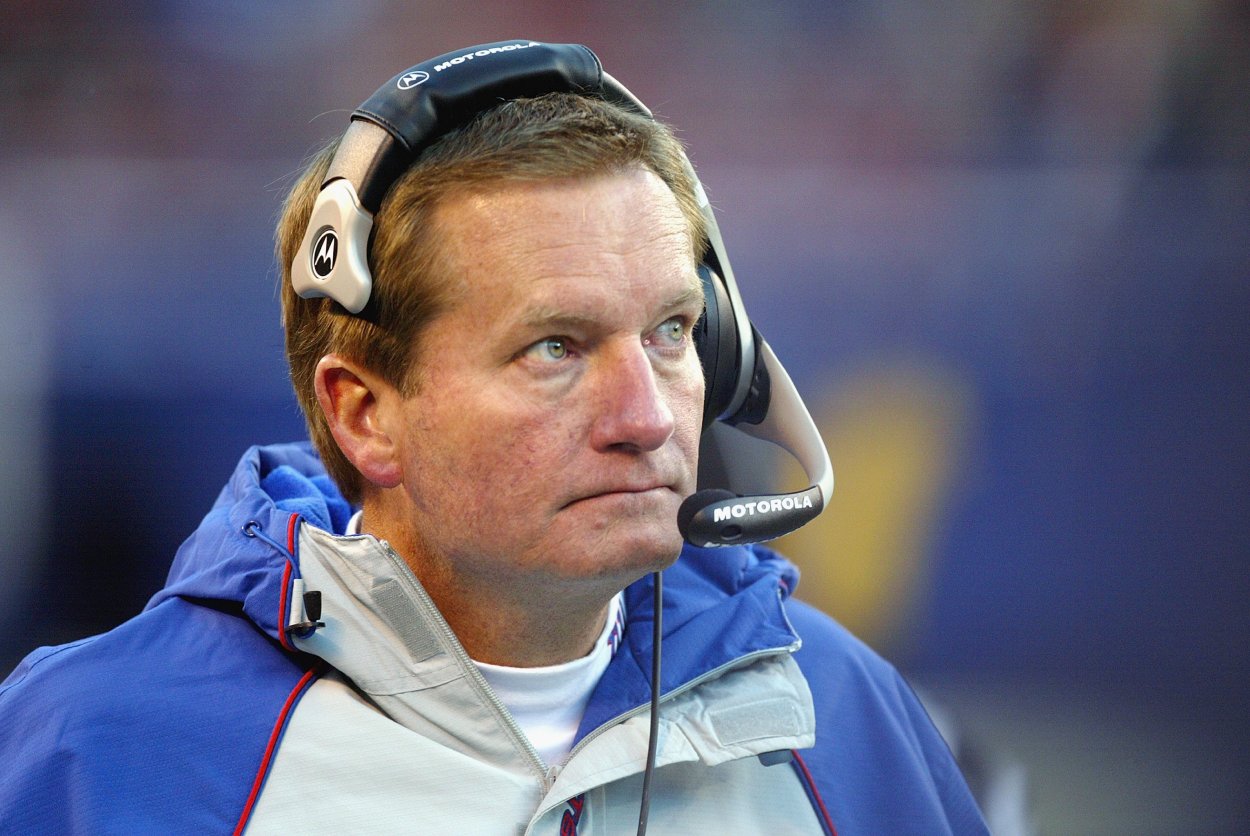 Born in Anaheim, California, Fassel played quarterback at three colleges before the Chicago Bears drafted him in 1972. He never threw a pass in the NFL and briefly played for the Hawaiians of the World Football League in 1974.
He began his coaching career there and rose through the ranks, eventually becoming the offensive coordinator at Stanford in 1981. Under his tutelage, John Elway became the top selection in the 1983 NFL draft.
The University of Utah hired Fassel, then working in the USFL, as their head coach in November 1984. He went 25-33 in five seasons with the Utes and returned to the NFL as the Giants' offensive coordinator in 1991.
Fassel bounced around several teams before he rejoined the Giants in 1997, this time as their head coach. He went 58-53 in seven seasons and led the Giants to a Super Bowl appearance in January 2001. Trent Dilfer and the Ravens routed the Giants, 34-7, at Raymond James Stadium in Tampa, Florida.
Fassel also coached the Las Vegas Locomotives, a United Football League team, to a 16-6 record in three-plus seasons from 2009 through 2012; the league folded midway through the 2012 campaign. The Locomotives also won two of their three appearances in the UFL Championship Game.
Fassel managed to win even without elite quarterbacks
What made Fassel's stint with the New York Giants so remarkable is that he finished five games above .500 and made three postseason appearances despite never having an elite quarterback.
Phil Simms was long gone by the time Fassel arrived in 1997. Yet, he took a team quarterbacked by Danny Kannell and Dave Brown to the playoffs. No one would confuse either of them with Brett Favre or Steve Young.
When the Giants acquired Kerry Collins in 1999, he was a former top-5 pick who struggled with turnovers in Carolina and New Orleans. Collins completed 58.5% of his passes with the Giants for 16,875 yards, 81 touchdowns, and 70 interceptions across 71 games and 68 starts. And, of course, Collins started at quarterback in Super Bowl 35.
The football community is mourning Fassel's death
The football world, especially those who worked with Fassel in New York, is grieving his death.
Michael Strahan, the Giants' legendary pass-rusher, spoke about Fassel's death on Good Morning America. The Pro Football Hall of Fame defensive end said he "enjoyed every minute" he spent with his former head coach.
"Just a great man, great coach, and he will be missed. I was definitely shocked this morning to find out this news. I just want to send my love and condolences to his family. Great man."

Michael Strahan
Mike Francesa, the longtime New York sports radio host, tweeted he "always liked" Fassel. Ralph Vacchiano, an NFL reporter for SNY in New York, called Fassel "one of the nicest, friendliest men I've ever met in the NFL."
Adam Hill, a Las Vegas-based journalist who covers the Raiders for the Review-Journal, tweeted about his experiences with the late head coach.
"Feel very fortunate to have had the honor of getting to know Jim Fassel a little bit during his time in Vegas," Hill wrote. "Always made time for me and the show. He will be missed. RIP, coach."
Like Sportscasting on Facebook. Follow us on Twitter @sportscasting19.