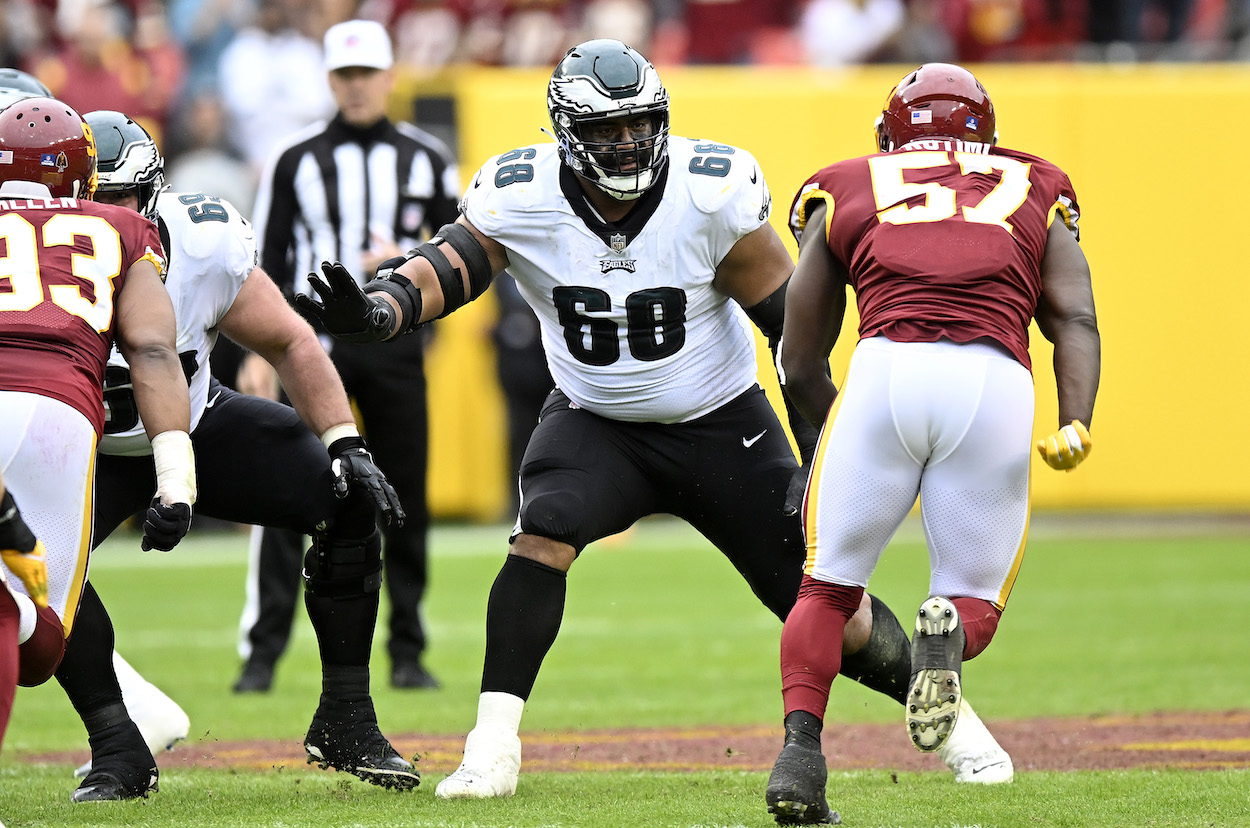 Former NFL Agent Labels Eagles Jordan Mailata 'Best Contract Extension' in the NFL
Howie Roseman is a controversial figure when it comes to the Philadelphia Eagles. On the one hand, he was in charge of the franchise when they won their first-ever Super Bowl back in 2018. On the other hand, his constant draft blunders and poor allocations of cap space have become a frequent point of complaint …
Howie Roseman is a controversial figure when it comes to the Philadelphia Eagles. On the one hand, he was in charge of the franchise when they won their first-ever Super Bowl back in 2018. On the other hand, his constant draft blunders and poor allocations of cap space have become a frequent point of complaint for Philly fans.
Between drafting JJ Arcega-Whiteside and passing on Justin Jefferson, Roseman has experienced his fair share of criticism from Eagles fans over the past several years. However, a recent move is being praised as one of the best in the NFL.
The Eagles re-signing Jordan Mailata was named 'Best Contract Extension' of 2021
Entering the 2021 NFL season, the Eagles were in a strange spot. They were fresh off a four-win season the prior year, and no one was sure what to expect from them moving forward.
Jalen Hurts was an unproven quarterback, and the entire coaching staff was made up of first-year play callers and inexperienced voices.
However, as is typical with Roseman, one of his first moves at the start of the year was solidifying the offensive line. Roseman inked former seventh-round pick Jordan Mailata to a four-year/$68 million extension before Week 1, locking him into the team's starting left tackle spot.
The move was met with heavy criticism due to the unproven nature of Mailata (he'd only started 10 games at that point). However, when looking back on the deal, former NFL agent Joel Corry labeled it the "Best Contract Extension" of 2021.
Mailata played at a Pro Bowl level in his first season as a full-time starter. He only gave up 20 quarterback pressures this season according to PFF. 

Without the extension, the Eagles would have been forced to designate Mailata as a franchise player or risk losing him in free agency. Since Mailata is just scratching the surface of his talent, he would have been in high demand on the open market. Mailata joining the $20 million per year offensive lineman club, which currently has three members, would have been a certainty … Becoming the NFL's highest paid offensive lineman, like Trent Brown did with the Raiders in 2019 free agency, wouldn't have been out of the question since Mailata doesn't turn 25 until the end of March.

Joel Corry, CBS Sports
Howie Roseman guessed right on Jordan Mailata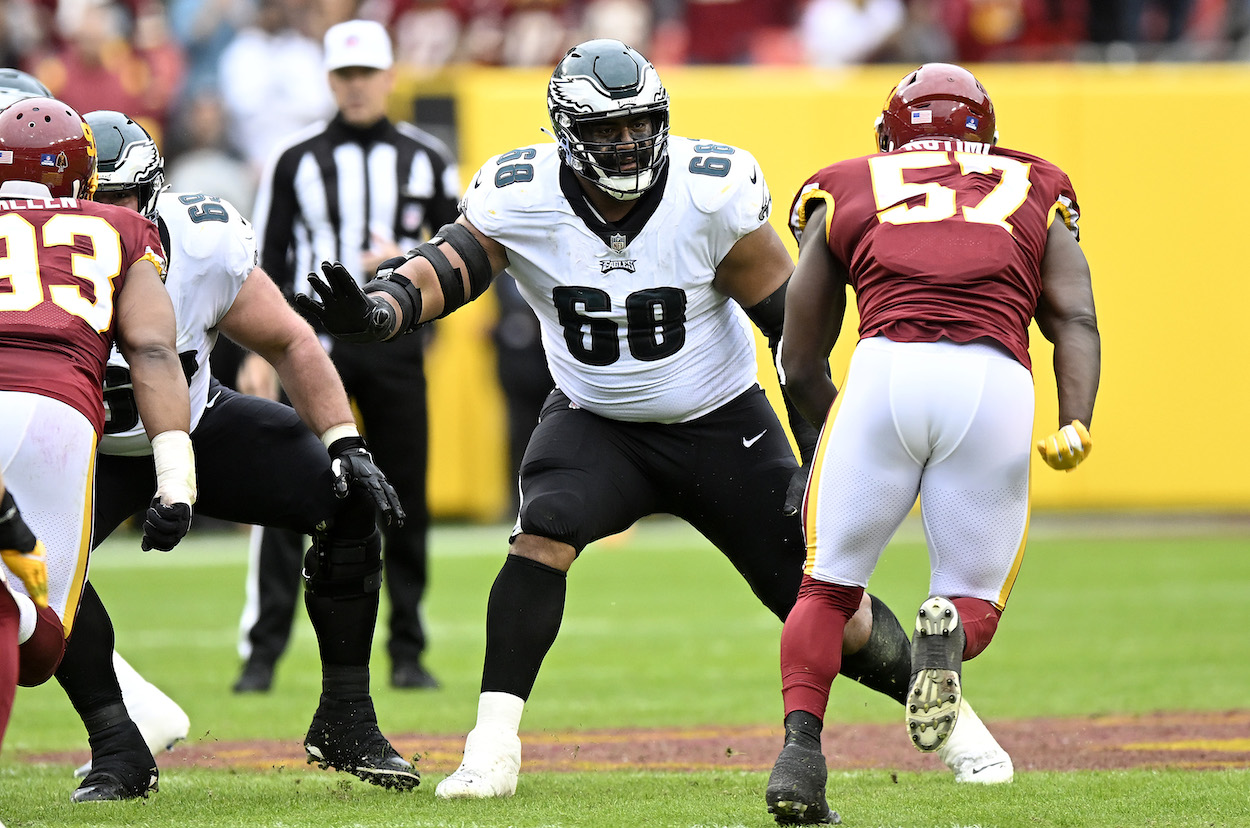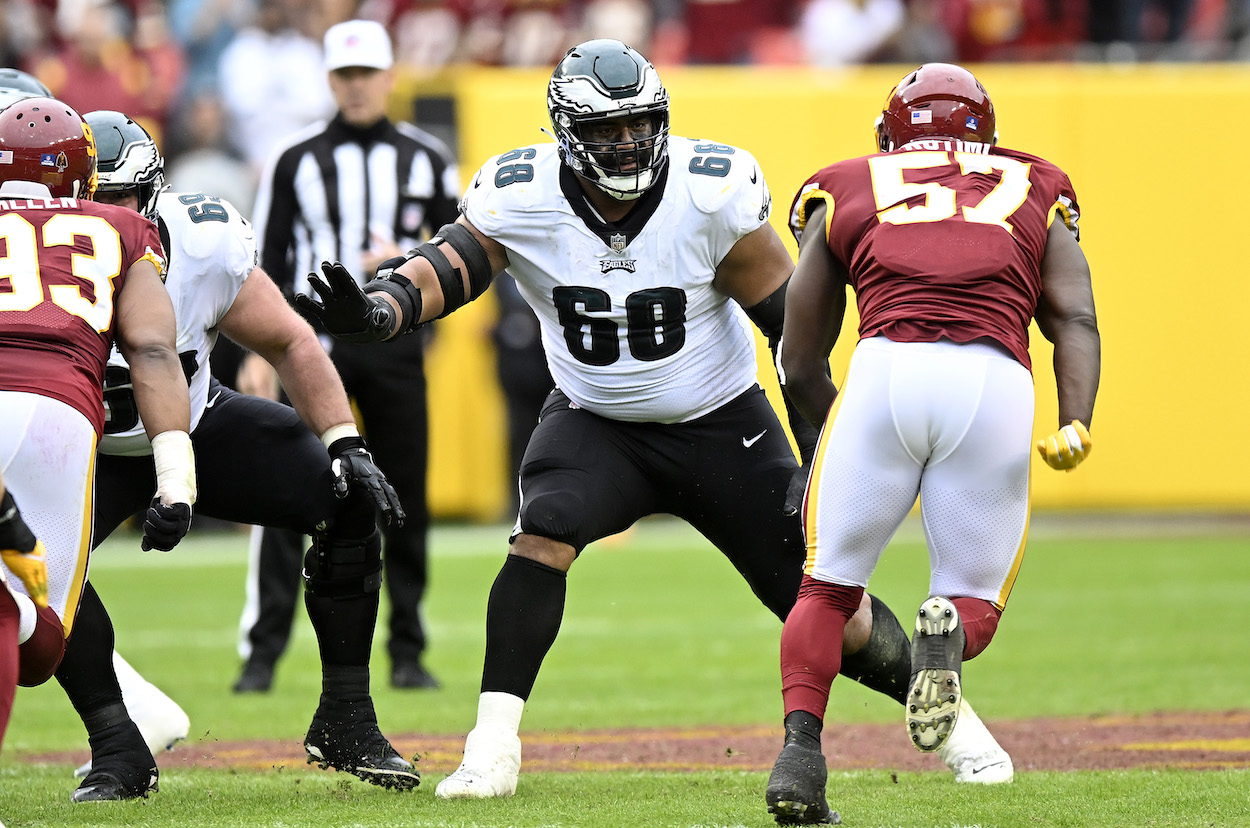 Inking Mailata to a $68 million deal (worth up to $80 million) was undoubtedly a gamble by the Eagles. There's no denying that. At the time of the extension, he was largely unknown by the national media.
However, this is an example where getting a deal done sooner rather than later paid off for a team. Roseman and the Eagles saved themselves a few million by paying Mailata before his breakout season.
How much did the Eagles save? Ultimately speaking, not as much as Corry alludes to. Mailata is still the seventh highest-paid left tackle in all of football (Over The Cap). We're talking roughly $5 million per season. However, it's money saved toward the cap nevertheless.
Can the Eagles guess correctly on more players moving forward?
After winning the Super Bowl in 2018, the Eagles struggled to identify and retain young talent. Mailata feels like a step back in the right direction. The question is, can Roseman strike similar deals moving forward?
The Eagles also re-signed Josh Sweat, Avonte Maddox, and Dallas Goedert around the start of the 2021 season. However, none of them performed as well as Mailata. Goedert was the closest.
Heading into 2022, keep an eye on these types of players for the Eagles. They are crucial for their success, especially if they end up swinging a deal for a veteran QB, thrusting themselves into win-now mode.
All stats courtesy of Pro Football Reference.