Former NFL Bust Ryan Leaf Goes From Prison to the Broadcast Booth
Ryan Leaf has always been a cautionary tale for young athletes. Once the second pick in the NFL Draft, his career was short, and the years since were marred with struggles with addiction and an eventual stint in prison. Now, he's making to look a comeback into the public eye, but he's doing so as a college football analyst for ESPN.

The Ryan Leaf story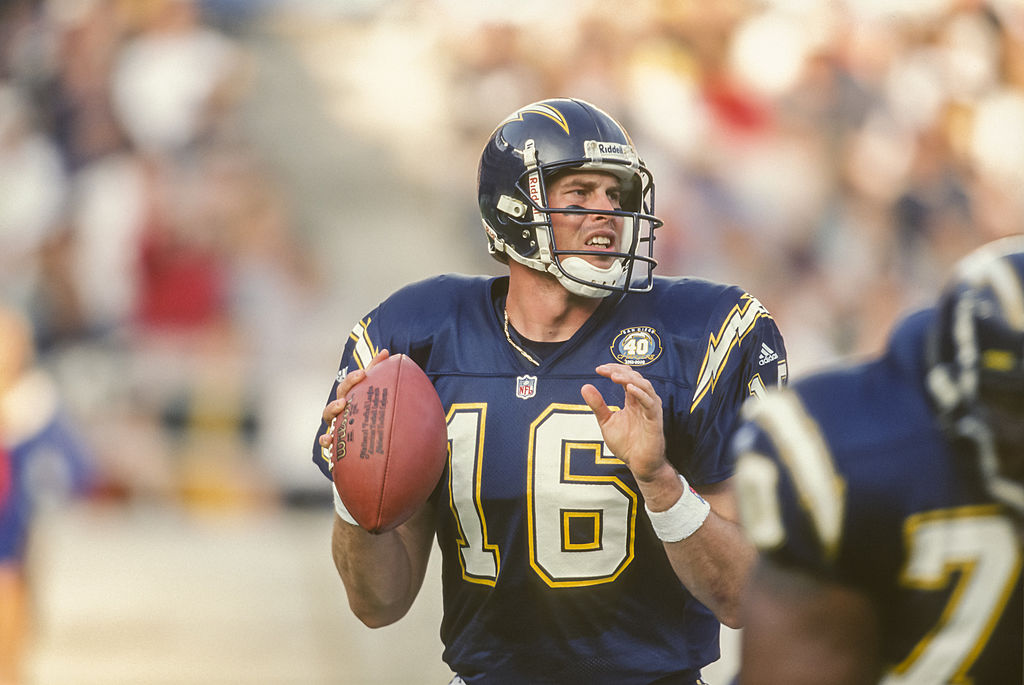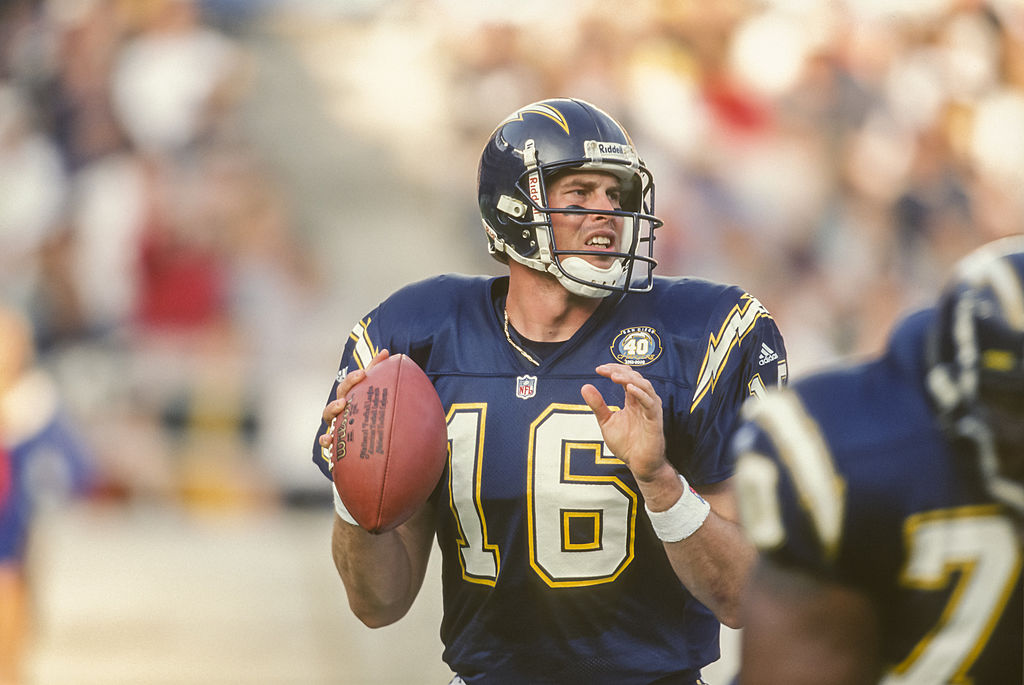 Ryan Leaf has been labeled as the quintessential NFL bust, the player who had it all and lost it due to his own demons. He lasted just four years in the NFL, including one that was lost due to a shoulder injury at the beginning of training camp. After bouncing around the league in a series of comeback attempts, Leaf officially retired from the NFL with 14 touchdown passes and 36 interceptions in three seasons.
Initially, Leaf tried to join the private sector and getting his degree. Then, he tried his hand at coaching at West Texas A&M. He was soon fired after asking players for painkillers, which brought to light a struggle with pills he had since 2002. His addiction became so bad that in 2009 he was indicted for breaking into an apartment to steal painkillers.

Then, in 2012, Leaf was once again arrested for stealing prescription drugs from a home in Montana. That led to a sentence of five years in prison, although he was let out after only months. Since then, Leaf has tried to turn his life around.

Leaf's life after prison
Since getting out of prison, Leaf has set his eyes on a career with the media. He claims to have been sober since his arrest and began to make the media circuits to talk about turning his life around. From writing books to serving as an ambassador for the Transcend Recovery Community, Leaf appeared to be making the best of his situation after prison.

Leaf even started a foundation to help those who couldn't afford treatment for their mental health. In 2017, Leaf posted an introspective letter to his younger self in which he laid it all out there and spoke candidly about his struggles in the NFL and eventual addiction. Leaf had turned his life around, but he had one more thing he wanted to accomplish as he rehabilitated his image.

Return to football
Ryan Leaf eventually got an itch to rejoin football as an analyst, and he began to do so both on television, as part of the Pac-12 network, and as a co-host on the Pac-12 radio channel. Despite his troubled playing career, people noticed that he had a great eye for football, and his insights showed passion, intelligence, and natural talent.

In 2019, it all paid off when ESPN hired Leaf as its new college analyst. He will work beside Clay Matvick. ESPN's senior vice president, Lee Fitting, spoke on Leaf's tumultuous journey to the announcers' booth, and he stated that he thinks that journey will help him relate to the players he is analyzing.

"He will be able to rely on those experiences," Fitting told ProFootballTalk, "including an unbelievable college career where he was an All-American and Heisman Trophy finalist, in his analysis, making him a tremendous asset for our team."

In a world where cautionary tales like Ryan Leaf's can often end in tragedy, it appears that Leaf is trying to make the best of his situation. He hit some bumps along the road, but Leaf refused to give up. His his career on the field may be a legendary failure, but his recent actions off of it show that nobody's story is ever written into stone.