Former NFL DB Ryan Clark Completely Destroys Russell Wilson Amidst Trade Rumors
Russell Wilson is a popular name around the NFL these days. After spending the first 10 years of his career playing for the Seattle Seahawks, it's becoming increasingly likely the star quarterback requests a formal trade to a new franchise this offseason. Wilson has flirted with the idea of leaving Seattle the past several seasons, and he's coming off the first losing season of his career. The time to pull the trigger on a move is undoubtedly now.
The good news for Wilson is that several teams are expected to be interested in his services this offseason. The Tampa Bay Buccaneers and New Orleans Saints both need new starting quarterbacks. Teams like the Philadelphia Eagles, Denver Broncos, and Indianapolis Colts are expected to kick around the trade market as well.
Russell Wilson's future is in his hands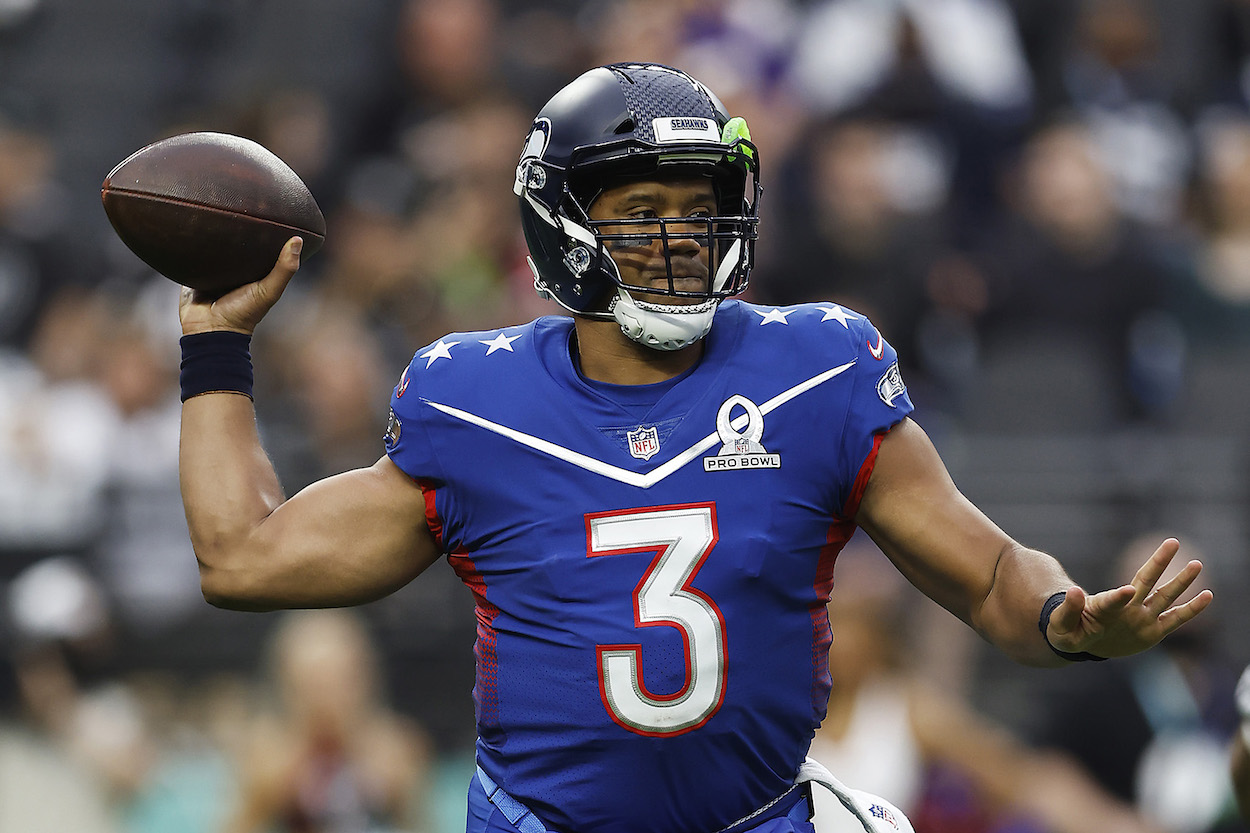 Wilson is coming off a down year compared to his regular standards. However, his future is still undoubtedly in his hands. Franchise-caliber quarterbacks are hard to come by in the NFL, and Wilson has been one of the league's best since debuting.
Even at 33 years old, Wilson should have no issues finding a new home if he chooses to depart Seattle. Tom Brady and Aaron Rodgers proved that elite QB play is still possible at a higher age. Wilson is also notorious for the amount of money he pours into his body during the offseason.
In all honesty, we can expect another four to five years of elite play from Wilson moving forward, especially if he lands on a team with a better offensive line compared to Seattle.
Despite the intense interest that Wilson is expected to generate this offseason, at least one former NFL player believes the hype is unwarranted.
Former NFL DB and current analyst Ryan Clark blasted Russell Wilson
Wilson is a fan-favorite around the NFL and one of the better passers in NFL history (from a statistical standpoint). However, according to former NFL defensive back and current ESPN analyst Ryan Clark, none of that matters.
"Russell Wilson is not an all-time great QB. He's never going to be in those conversations. We have to stop putting him in that world that any team that has Russell Wilson can win a Super Bowl," Clark said during a recent Get Up segment on ESPN.
What's Ryan Clark's overarching point?
Clearly, Clark's comments about Wilson were a tad over the top. Wilson won a Super Bowl with the Seahawks in 2013 and led them to nine straight winning seasons between 2012 and 2020.
However, the point Clark is likely trying to make is that Wilson's availability this offseason shouldn't be viewed as a cure-all for teams who aren't exactly contenders. Teams like the Eagles and Broncos, for example, would undoubtedly improve with Wilson under center. However, Clark argues that acquiring Wilson wouldn't magically transform them into title contenders overnight.
Is Clark correct in his assessment? Only time will tell. However, you can certainly add him to the list of haters that Wilson has generated during his NFL career.
All stats courtesy of Pro Football Reference.
RELATED: Why the Eagles Would Be Wise to Shop Gardner Minshew II This Offseason