Former NFL Draft Bust Rick Mirer Found a New Passion After Retirement
Some NFL careers don't pan out as expected. Sometimes those dreams of Super Bowl glory come up way short. This definitely applies to former NFL quarterback Rick Mirer, who played eight undistinguished seasons for five different teams. Fortunately, he found a new passion to sustain him in his post-football life.
Rick Mirer doesn't quite pan out
After four successful seasons at the University of Notre Dame, Rick Mirer seemed destined for NFL success. The only question mark surrounding him at the 1993 NFL Draft was whether he or Washington State's Drew Bledsoe would go first overall. That honor went to Bledsoe, who went to New England Patriots. The Seattle Seahawks were more than happy to take Mirer with the second pick.
After the first season, it became clear that the Seahawks had gotten the raw end of the deal. Although they improved their record by four games in 1993, Mirer struggled, throwing for only 12 touchdowns against 17 interceptions. While these could be dismissed as rookie struggles, things did not improve over the following seasons. In only one full season (his second) did Mirer throw for more touchdowns than interceptions.
The Seahawks did not reach the postseason with him on the roster. Before the 1997 season, they dealt Mirer to the Chicago Bears. What about Bledsoe? Well, he would lead the Patriots to a Super Bowl by his fourth season and is still a well-liked figure among New England fans.
A former QB finds a new passion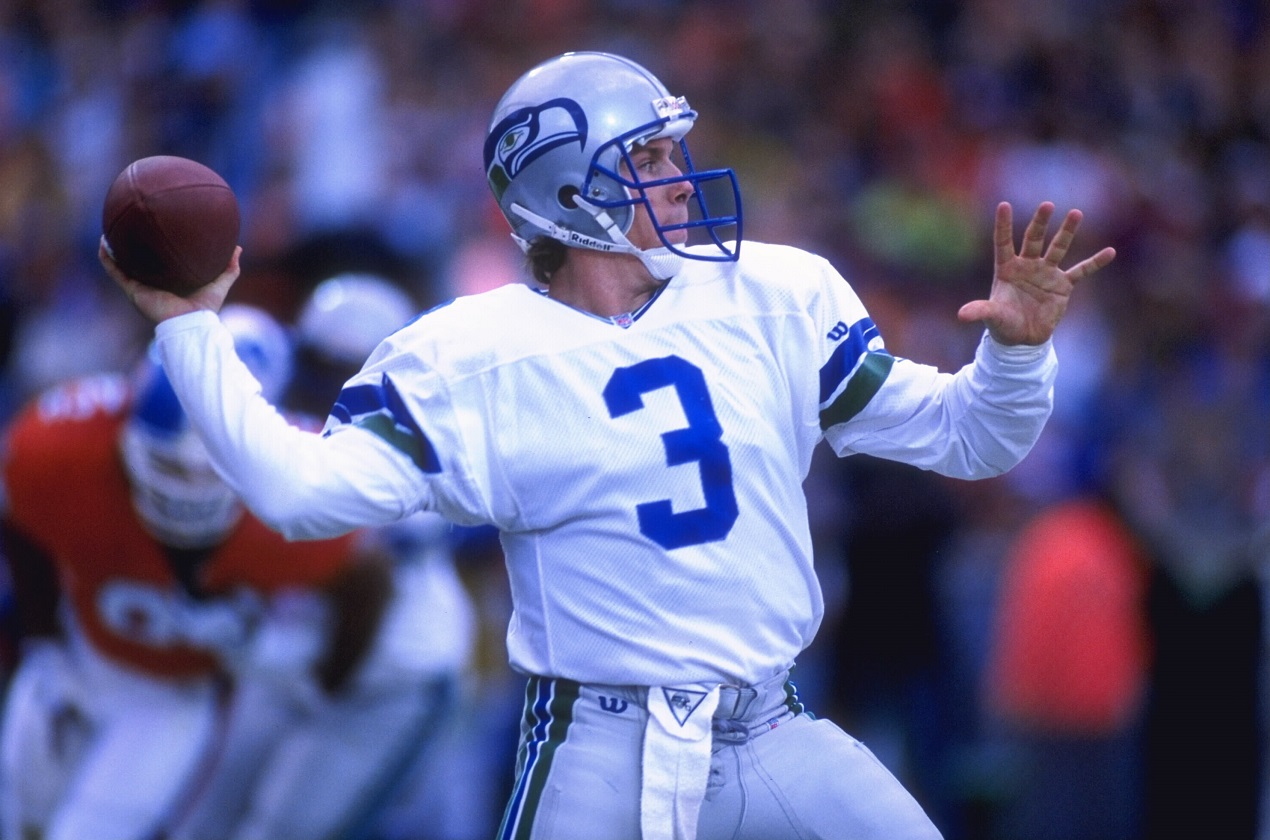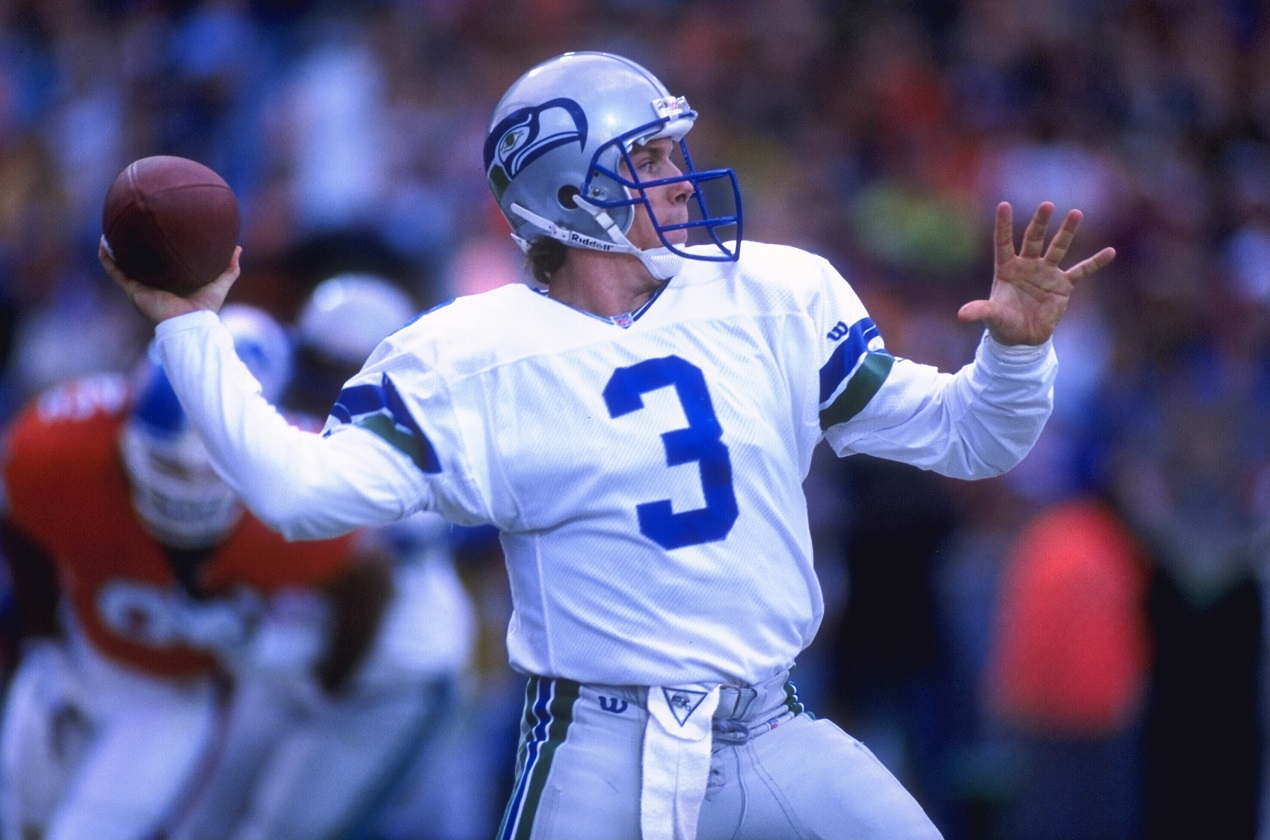 Mirer spent only one year with the Bears before becoming an NFL journeyman. After his four-year tenure with the Seahawks, he spent the next eight seasons hopping between six NFL teams, only seeing regular-season action with three of those. By circumstance, one of those stops would lead Mirer toward his next pursuit.
By 2000, Mirer had settled with the San Francisco 49ers. During his time in northern California, he developed a serious passion for wine, as he wasn't far from the famous wine-producing Napa Valley. According to his company's website, Mirer "spent an immense amount of time learning about the wine industry in every free moment he could."
Mirer's NFL career ended once and for all after a brief stint with the Detroit Lions in 2004. After that, he returned to northern California, where in 2008, he would found the aforementioned Mirror Napa Valley. Today, Mirror bottles four different varieties.
Through his new passion, Mirer has rekindled his pre-draft rivalry and friendship with Drew Bledsoe. The same year that Mirror was formed, Bledsoe and his close friend Chris Figgin founded the Doubleback winery. According to Sports Illustrated, the two quarterbacks from the 1993 class started exchanging more and more obscure wines as a way to "one-up" each other.
Mirer isn't alone in his pursuit
Believe it or not, Mirer and Bledsoe are not the only pro football figures to settle into the winery business. One of Mirror Wine's competitors is Vermeil Wines, founded by former NFL head coach Dick Vermeil.
From his youth, Vermeil was surrounded by the winemaking business, having grown up in the Napa Valley region. In 1999 — the same year as Vermeil's Super Bowl season with the St. Louis Rams — he teamed up with On the Edge Winery to turn his secondary passion into a business.
Today, you can purchase one of 11 different varieties of wine with the endorsement of a former Super Bowl champion head coach. You know…if you feel like it.