A Former NFL Executive Went out of His Way to Connect the Eagles to a Massive Offseason Trade Target
Sat at 3-6 through nine weeks of football, it's becoming increasingly clear the Philadelphia Eagles are still far away from competing anytime soon. This past offseason, there was some quiet optimism that introducing a new coaching staff and a new starting quarterback (Jalen Hurts) would result in a winning season. However, that's not been the case.
The Eagles essentially abandoned the passing game the past two weeks after six games of unsuccessfully using Hurts as a pass-first player. The defense is also still miles away from being competitive.
With this in mind — and a hyper-aggressive general manager in Howie Roseman still running things in Philly — it's only natural for significant offseason speculation to occur.
The Eagles are being linked to veteran QBs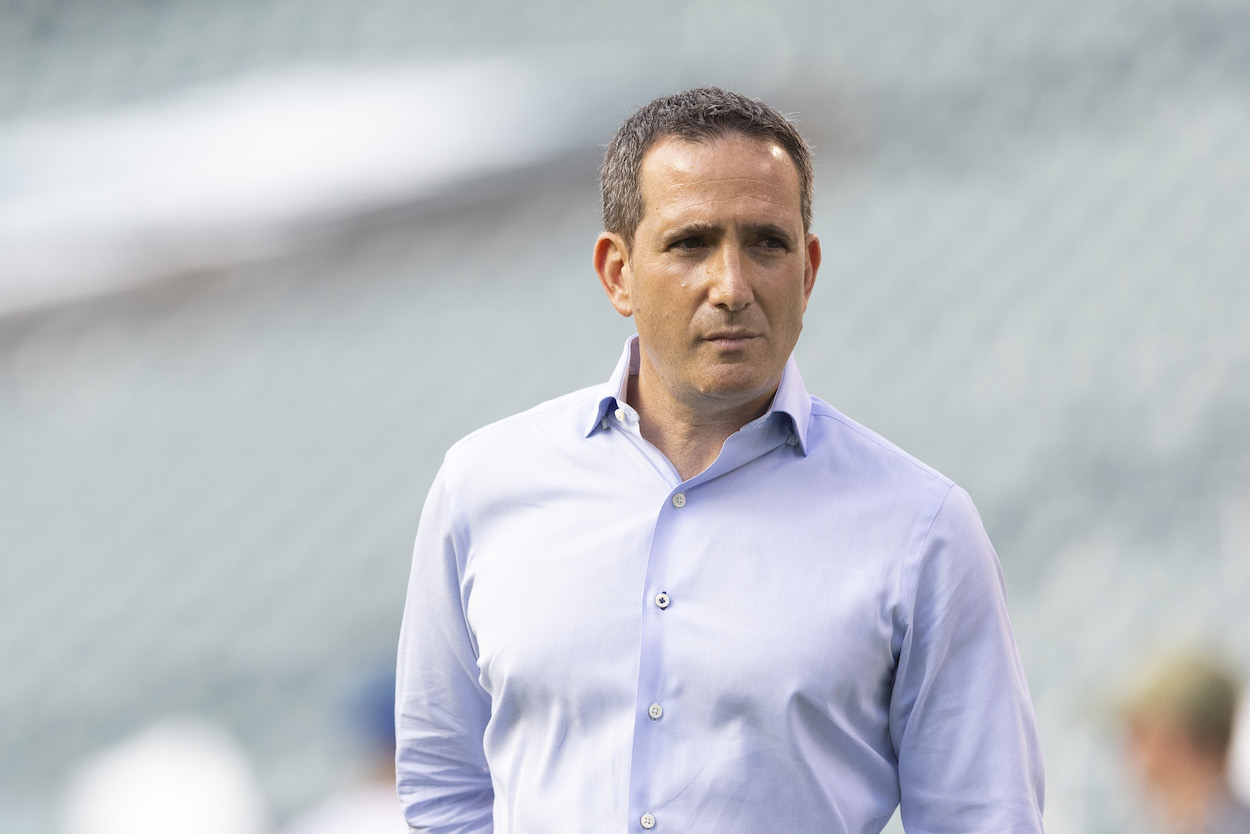 Once the Eagles traded Carson Wentz this past offseason, speculation immediately started to pick up regarding a potential follow-up move at quarterback. They were heavily linked to Deshaun Watson. Some reports claim Roseman even made a formal offer for the disgruntled Houston Texans QB.
While the Eagles were ultimately unable to pry Watson away from Houston, that didn't stop the rumor mill from churning. Aaron Rodgers is a prime candidate to be on a new team this upcoming offseason. Even Derek Carr is starting to be mentioned in trade talks due to his strong performance this season amidst the constant drama in Las Vegas.
While Watson, Rodgers, and Carr would all immediately transform the Eagles' offense in 2022, it's a different quarterback who the Eagles are reportedly honing their focus on.
The Eagles are reportedly most interested in Russell Wilson
Russell Wilson has flirted with the idea of leaving Seattle for at least two years now. However, the stars are finally aligning for such a move to take place. Wilson missed a good chunk of the Seattle Seahawks season this year due to a finger injury, and the Seahawks haven't been able to hold pace with the Los Angeles Rams and Arizona Cardinals in his absence.
Wilson hasn't been to the Super Bowl since 2014. If he's serious about getting back there during the later stages of his career, it's possible he needs to do so with a new franchise.
The Eagles also have upwards of three 2022 first-round picks at their disposal. As long as Wilson is open to a move, Philadelphia will have the ammunition to get the blockbuster deal done.
A former NFL executive believes Wilson to Philly is a real possibility
Up to this point, Wilson-to-Philly is a rumor that's largely been built out of gossip. Most teams will be interested in someone of Wilson's caliber should he hit the trade market this offseason. There's also a high possibility the Seahawks don't entertain trading their franchise QB in the first place.
However, according to at least one former NFL executive, there's substance to this rumor.
No doubt that rings in their [Eagles] minds. No doubt they think back about that moment and wonder how different things would be. And no doubt in my mind that the idea of acquiring him would be something they'd be really excited about if it was a real possibility.

Joe Banner, former Eagles GM on Takeoff With John Clark
Joe Banner, a former Eagles general manager, believes Howie Roseman is "really excited" about the idea of acquiring Wilson in the offseason. Later in his podcast appearance, he highlighted that Roseman is still kicking himself for failing to draft Wilson way back in 2012. It's no secret Roseman has maintained an interest in Wilson since.
It's not much, but it's the latest instance of someone with inside connections mentioning a Wilson-to-Philly trade occurring this offseason. The more people talk about it, the more likely it happens.
Like Sportscasting on Facebook. Follow us on Twitter @sportscasting19.