Former NFL Head Coach Chuck Pagano Tries His Hand at Predicting Antonio Brown's Murky NFL Future: 'Never Say Never'
Antonio Brown's future is in jeopardy after falling out with Bruce Arians and the Tampa Bay Buccaneers toward the end of the 2021 season. The seven-time Pro Bowl selection is hopeful that he'll get another shot to play in the NFL. However, that seems like a long shot at this point. Former Indianapolis Colts head coach Chuck Pagano has seen crazier things happen, though.
Chuck Pagano thinks an NFL team could give Antonio Brown another shot
When Antonio Brown stormed off the field during the Buccaneers' Week 17 victory over the New York Jets, jaws dropped to the floor. The 12th-year wide receiver's spat with head coach Bruce Arians became highly publicized in the days and weeks that followed.
Regardless of what side of the coin you're on, it's safe to say that Brown's NFL future is very much uncertain. He fell out with the Pittsburgh Steelers toward the end of his tenure there. Then, there's been drama at each of his past three stints with the Raiders, Patriots, and Bucs.
It won't be surprising if AB has already played his last snap in the league. Former Colts head coach Chuck Pagano thinks there could be a slight chance a team is willing to take the risk.
"Never say never," Pagano said on The Pat McAfee Show. "It looks like he can still play at a certain level. With his track record being what it is, would it shock me? No. People who are one player away or two players away, you can add this guy to your roster."
Pagano believes it would take a team with the perfect situation to make sense.
"If you've got the head coach, offensive coordinator, the locker room, the OGs to handle this guy, they'll vet him," he added. "But you need to shut things down and let everything calm down. Let these coals simmer, and let this fire burn out. Disappear for a little bit, and then kind of resurface without all this drama."
Based on Chuck Pagano's tone, it doesn't sound like he would bring Antonio Brown on, but he thinks someone else might.
What's next for AB?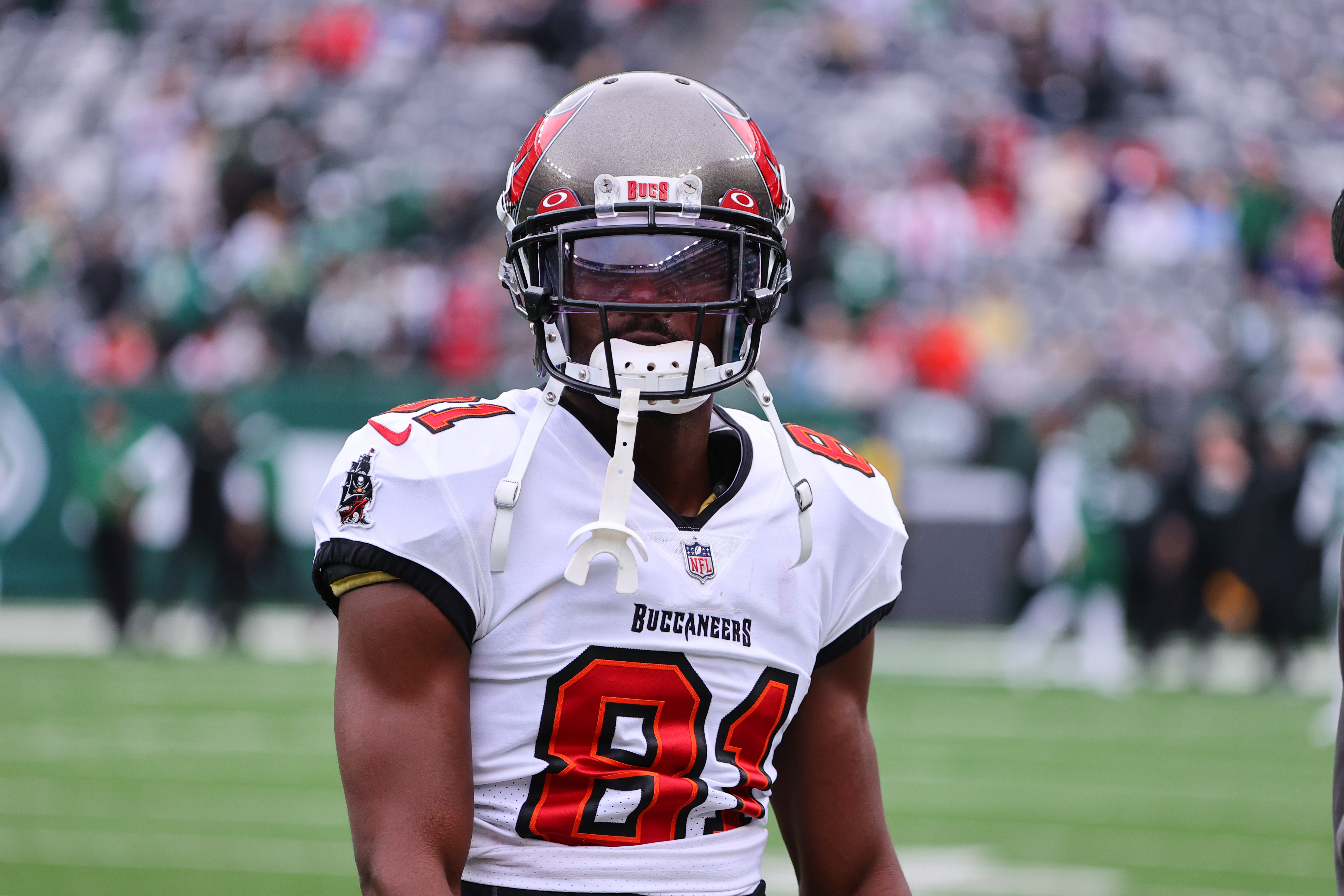 Antonio Brown is one of the greatest wide receivers of the past decade in the NFL. However, the next step in his football career is anyone's guess.
It was unclear if AB would ever play again after rough patches with the Oakland Raiders and New England Patriots. That was until Tom Brady pitched the idea to the Tampa Bay Buccaneers. The seven-time Super Bowl champion sold Bruce Arians, and thus Brown was in Tampa Bay.
Everything was going well for a while. Brown played a key role in the Buccaneers winning Super Bowl LV. He returned with fresh legs, and it seemed to be a perfect fit at this stage of his career. He continued to play well into 2021 before injuries stalled his momentum. Unfortunately, Brown couldn't complete an entire season with the Bucs.
So what's next for AB?
Well, that's a bit of a mystery. The Miami, Florida native has proven that he still has what it takes to play wide receiver at a high level. Even at 33 years old, Brown still possesses the speed, quickness, and athleticism to give opposing defenses fits. However, teams will be asking themselves if the reward is worth the risk.
In a recent appearance on the I Am Athlete podcast, AB revealed that he wants to play with Lamar Jackson and the Baltimore Ravens. The Baltimore ties run deep, as his cousin is Marquise "Hollywood" Brown. Still, it's difficult to imagine John Harbaugh and company (or any team) taking that risk at the moment.
Revisiting the All-Pro wideout's career (if he never plays again)
From a strictly football perspective, it's impossible to deny Antonio Brown's greatness. When the Pittsburgh Steelers drafted him in the sixth round of the 2010 NFL Draft, who knew that he'd be so dominant for most of his career?
Brown has recorded 928 receptions for 12,291 yards and 83 touchdowns in 146 career games. The Central Michigan product has led the league in receptions (2014, 2015) and receiving yards (2014, 2017) twice and receiving touchdowns once (2018).
AB's dynamic playmaking ability made him a featured part of a Steelers offense that also included Ben Roethlisberger and Le'Veon Bell. He even spent time as a returner and posted five return touchdowns in his career.
AB made the Pro Bowl seven times in his nine seasons in Pittsburgh. He also earned First-Team All-Pro honors four years in a row from 2014 to 2017.
As talented as Antonio Brown is, the antics and drama will follow him and his legacy for the rest of his career. If this is the end of the road for AB, what an unbelievable way to go out.
All stats courtesy of Pro Football Reference.
RELATED: Bill Belichick Played a Role in How Rob Gronkowski Handled the Antonio Brown Drama