Former NFL Player Ralph Brown Blew His Net Worth Then Ditched His Family in This Weird Missing Person Case
People think of pro athletes as being set for life. This may be true for most superstars, especially billionaires like Michael Jordan. For the vast majority, this couldn't be further from the truth. For former NFL player Ralph Brown, a decade of NFL salaries still couldn't get him through a combination of money mismanagement and personal issues. But there's much more to the strange tale of Brown and his former wife, Amanza Smith.
Ralph Brown's decade in the NFL
RELATED: Browns Legend Bernie Kosar Had Just $44 When He Went Bankrupt
Brown's NFL player profile reveals a journeyman cornerback. He was the 140th overall pick in the 2000 NFL draft, going to the New York Giants. He played there for the longest single team stretch of his career, from 2000 to 2004.
Brown wouldn't play all 16 games of a season until 2002 — his best overall year. He recorded 25 tackles, an interception, and a fumble recovery. Not long after, he moved on to the Minnesota Vikings for two seasons. Brown spent one season with the Cleveland Browns, and two more with the Arizona Cardinals before wrapping up his career.
Overall, he was a solid, if unremarkable player. Brown spent most of his time as a reserve CB, with only the one 16 game season under his belt. Still, his career went much longer than the usual 2.5 year average for NFL players. He was a resilient and reliable player, in that sense, and the extra years helped his chances to stay financially solvent in retirement.
How Brown blew his net worth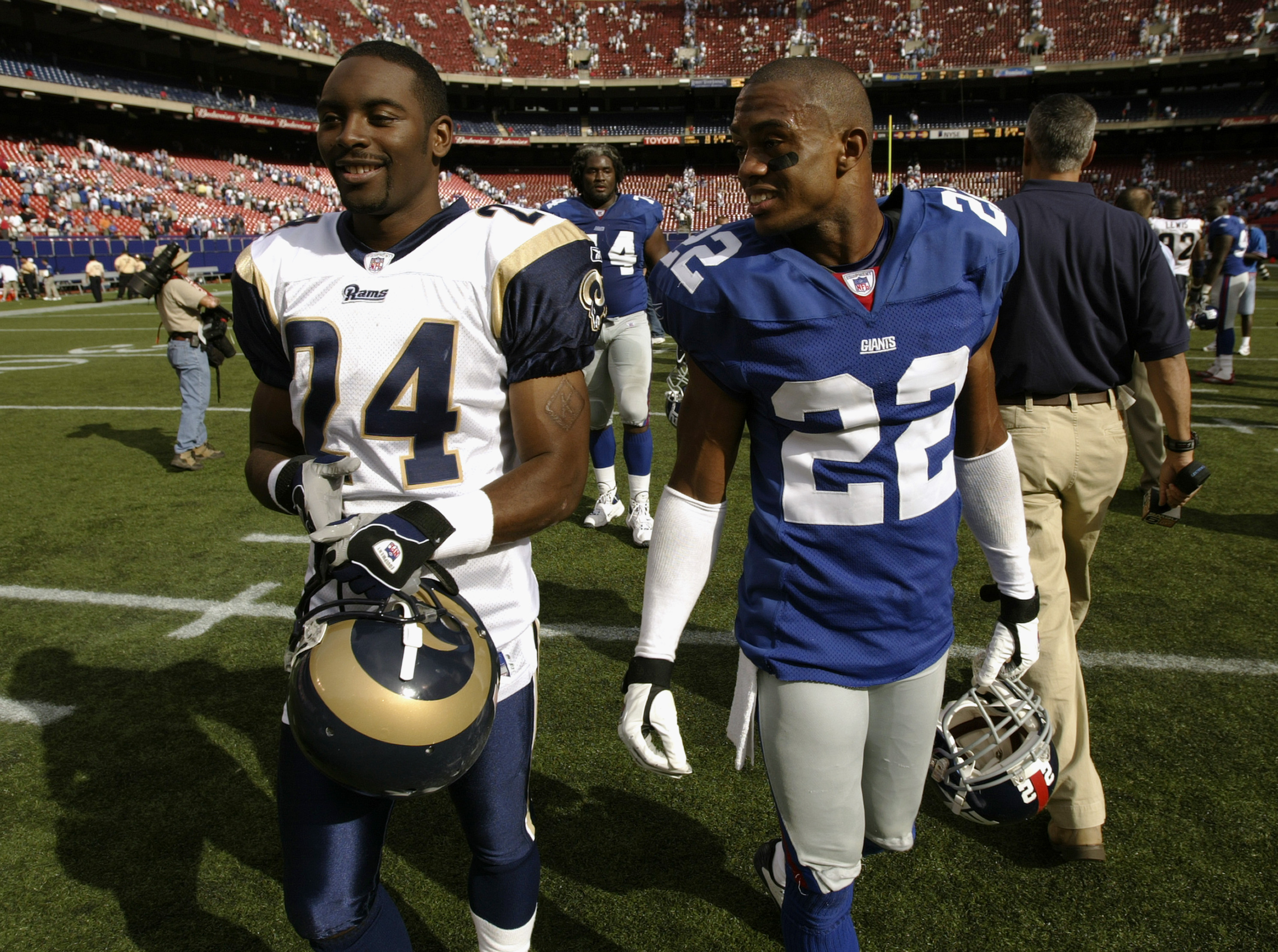 RELATED: Clinton Portis Almost Murdered His Financial Advisor After Losing Most of His $43 Million NFL Fortune
Brown's true net worth is unknown, due to differences in NFL salary tracking at the start of his career. Spotrac has data on his final four years, which are unlikely to be his highest-paid. Those years total $2,780,000 in payments.
That's obviously a great seed to start with to grow into further wealth. Reality Tit-Bit reports that Brown was unable to keep up with child support payments based on his NFL wealth. That implies a net worth of below $2,000,000. So where did it all go? No one knows for sure, but one person has some insight into what might've gone down.
The sad fate of Ralph Brown
Smith, as Decider reports, married Brown in 2010, at the tail end of his NFL days. The pair had two children together before the marriage soured sometime between 2011 and 2013. Smith is rarely too specific on the details of their split.
This could be in part because of the polished image she presents on the real estate-themed Netflix reality show Selling Sunset. On the show, she never refers to her ex-husband by name. But recently, her post-divorce difficulties took a strange turn with a heightened focus in tabloids and the show.
The Sun reports that Brown ran through what Smith refers to as "significant" savings and retirement funds from his NFL days in a very short time. He has not paid a single child support payment. After an extended period of no contact, Brown reached out to Smith via email in September 2019.
"I have exceeded my resources and no longer have a roof for the kids, nor the ability to take care of them," Smith wrote. He has not been in contact with Smith or his children since. No one knows exactly what is happening to the University of Nebraska Hall of Fame CB.
But Smith has some speculation. It's a sad and unfortunately common tale among the families and friends of former NFL players. "I don't know if he is suffering from depression," Smith wrote in a court filing, "or whether or not he may be now having problems from the many concussions he suffered in pro football."