Former NFL Player Tim Green Has a Great Team Behind Him as He Battles ALS
Tim Green may not be a household name for his NFL career. Most notably, he was a member of the Atlanta Falcons for eight years. Now, he's a best-selling author and well-known member of the NFL's broadcasting family. Tragically, Green's life took a turn for the worst after his ALS diagnosis.
Coping with this tragedy, his family wrote him a heartbreaking letter to show their love for the family's patriarch.
Tim Green's NFL career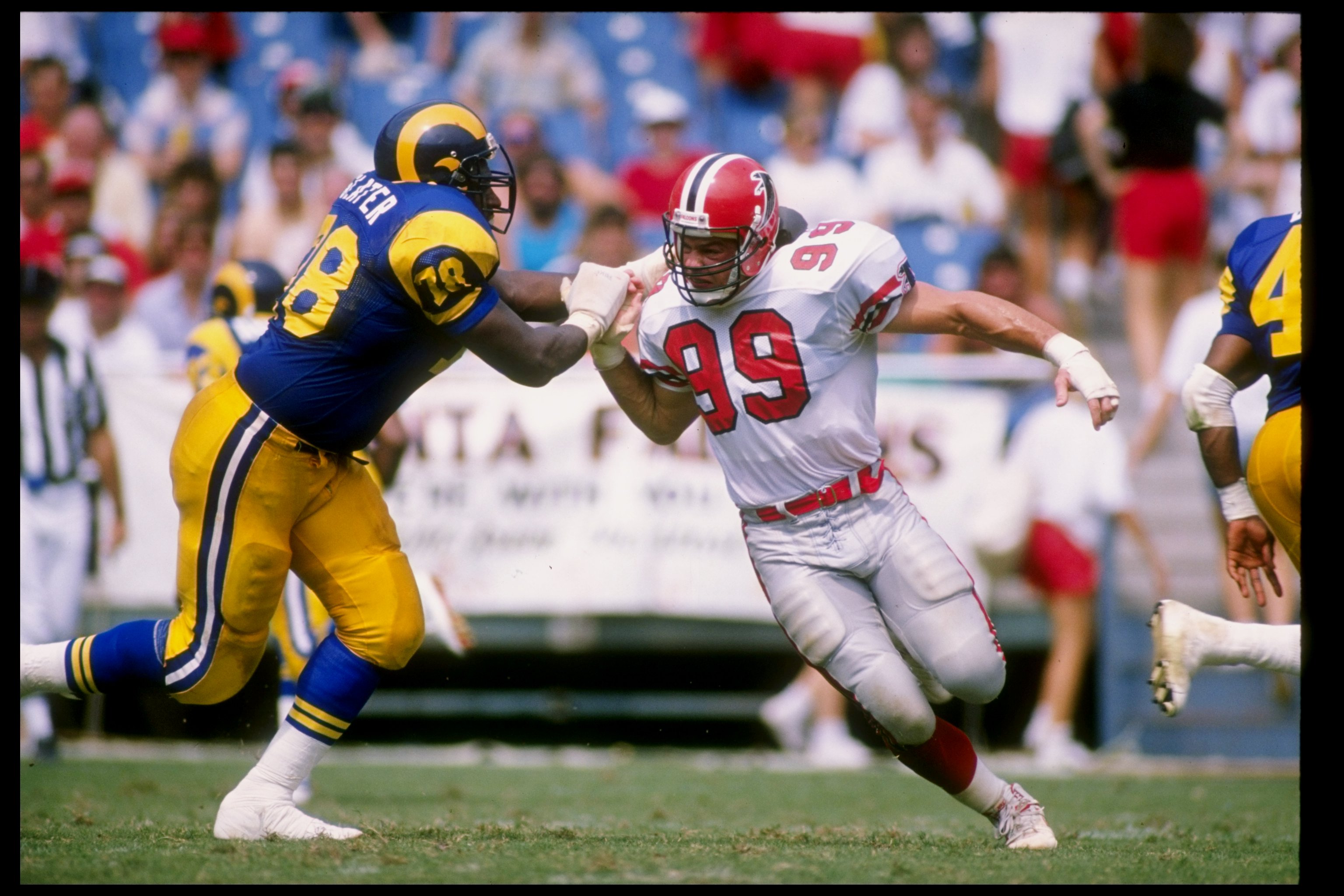 Green was the 17th overall pick in the 1986 NFL draft. As one of the best defensive players in the country, his career at Syracuse put him on the radar of every NFL scout thanks to his toughness and ability to keep offenses in check. When he took the field as a member of the Falcons, a long relationship was born. 
Being a linebacker and defensive end will never be the most lucrative NFL job. While players get paid handsomely to do their job, they aren't typically destined for national recognition. Despite this, Green worked hard to make it into the Falcons rotation. He spent his first three seasons coming on and off the bench before securing a starting job in 1989. 
Over the next three years, Green was a focal point of the Falcons defense. By 1993, however, Green had enough. He retired after eight seasons in Atlanta with 24 career sacks. However, while football was behind him, Green was just getting started on his career in the spotlight. 
Life after football
RELATED: Eugene Robinson Earned an Award for His Character Before Getting Arrested
Even before his life in the NFL, Green had a passion for writing. During his years at Syracuse, he majored in writing instead of a throwaway subject that let him play football.
During his time in the NFL, he studied law and became a lawyer just one year out of retirement. However, he didn't stop there. Green began to work on TV in a variety of roles. From broadcasting games for Fox NFL Sunday to Battlebots, Green made it clear that he was a man of many interests.
His greatest passion, however, remained writing. Green has written over 40 books ranging from young adult novels to educational books. He is a highly successful motivational speaker and uses his story to inspire a younger generation. Recently, however, all of this came to a screeching halt. 
Green's fatal ALS diagnosis 
In 2016, Green got the news that would change his life forever, reports NPR. After noticing he was losing strength in his hands, Green found out he had ALS, also known as Lou Gehrig's disease. ALS is a degenerative disorder involving motor skills. The famously hard worker was no match for the muscle disorder. He quickly began to lose his abilities to use his hands and speak with clarity. 
However, with five kids, Green had a built-in support system as he went through this tragic ordeal. Always on the move, he struggled to cope with his new disorder. His kids decided to show support for their father. They read their letters to their dad on Fox Sports' Thanksgiving NFL coverage. Reflecting on these letters, Green spoke positively about getting through this horrible ordeal.
"I think the strength of a man can be measured by his humility and the love in the people closest to him," he said, acknowledging the uncertainty that came with the disease (per Syracuse). "I may be here for two years, or 20 years, or two days. We don't know. But I know today I woke up. I thank God for the things that I have."
Green continues fighting ALS, but with every passing day, those same physical gifts that let him do so much are dwindling. Luckily, with a supportive family around him, Green is fighting this with several experimental treatments and will continue doing so until he dies.