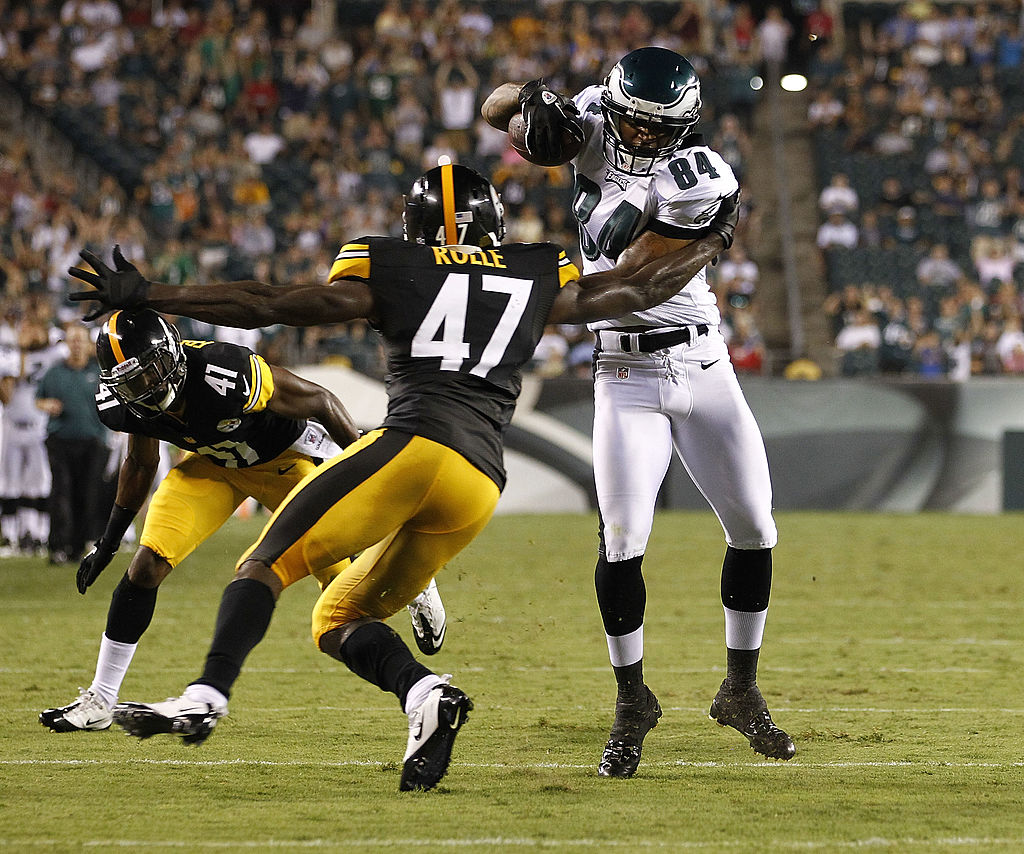 Former NFL Player-Turned-Doctor Myron Rolle Battling on Front Lines Against Deadly Virus
Myron Rolle made a name for himself tackling receivers and running backs at Florida State and in the NFL. Today, as a doctor, he's tackling a much bigger and deadly opponent in COVID-19.
For years as a defensive back at Florida State and later in the NFL, Myron Rolle made a name for himself tackling receivers and running backs. Today, as a third-year neurosurgery resident at Massachusetts General Hospital, Rolle is facing the biggest challenge of his life, tackling a much bigger and deadly opponent in COVID-19.
Myron Rolle was a student-athlete like no other
Coming out of high school, Myron Rolle had his choice of where he wanted to play football. ESPN rated him the No. 1 overall high school prospect in the 2006 class. Rolle turned down offers from Oklahoma, Florida, Miami, and Michigan to attend classes and play at Florida State University.
During his time in Tallahassee, Rolle showed he was more than just an athlete excelling on the field and in the classroom. He earned his bachelor's degree in exercise science in just 2.5 years, with a 3.75-grade point average. On the field, he earned third-team All-American honors his junior year.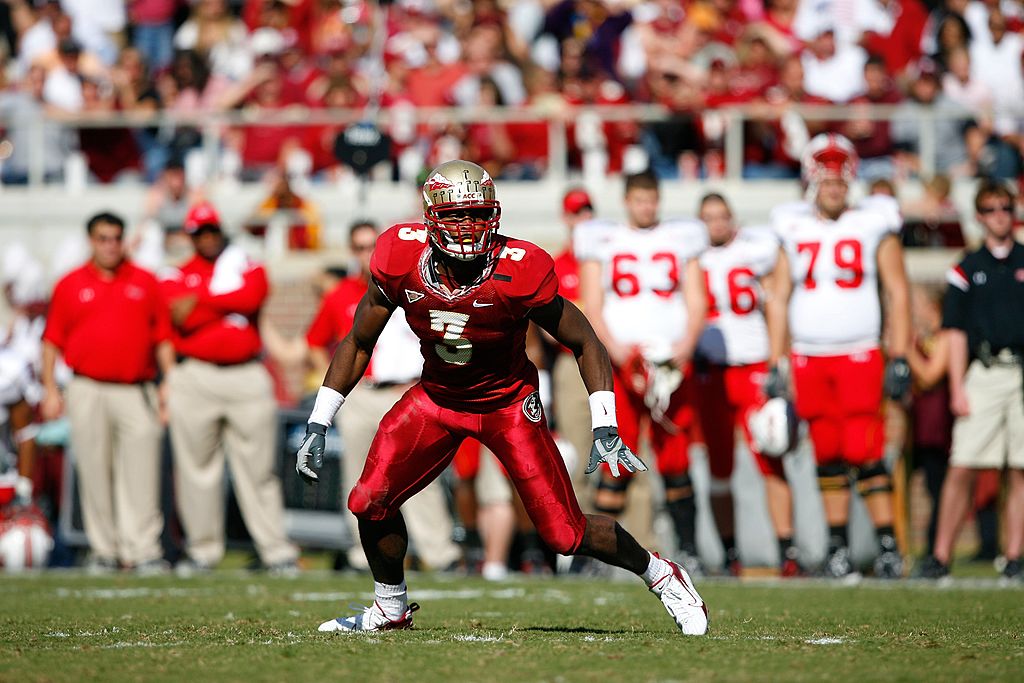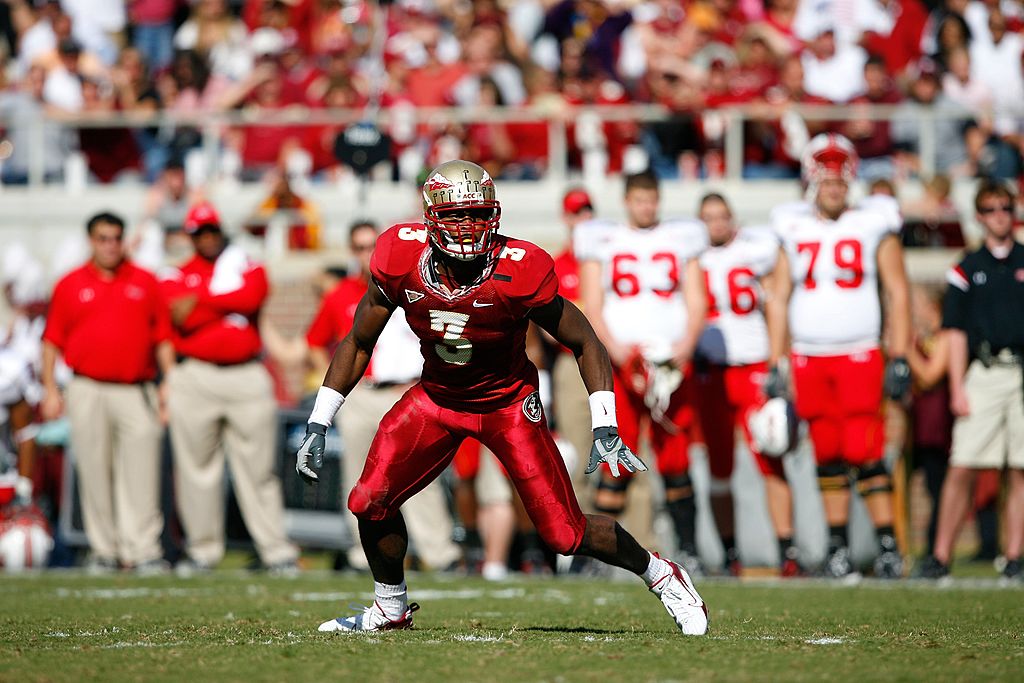 That same year, 2008, Rolle was named a finalist for one of 32 Rhodes Scholarships, what is considered the world's most prestigious postgraduate academic scholarship awarded each year. However, when the time came to interview for the scholarship, Rolle had a dilemma. The interview was scheduled the same day as Florida State's game against Maryland.
Fortunately, the NCAA made an exception for Rolle and allowed him to take a charter plane after his interview in Alabama to the game in Landover, Maryland. Rolle learned shortly after his interview that he had earned the scholarship. A couple hours later he entered the game in the second quarter and helped Florida State to a 37-3 victory.
Life as a Rhodes Scholar
Following the 2008 season, Rolle opted to put his future in the NFL and the potential to earn millions on hold to study at Oxford University for the 2009–10 academic year. While in England, Rolle focused on his studies, but stayed true to his commitment to return to the U.S. and enter the NFL Draft. Every day he woke at 6:30 a.m. for a rigorous two-hour workout.  
A year after studying at Oxford and earning a master's degree in medical anthropology, Rolle returned and entered the 2010 draft. The Tennessee Titans selected him with the 207th overall pick in the sixth round, where he signed a four-year deal worth $1.79 million.
Rolle played for a couple seasons with the Titans and a brief period with the Pittsburgh Steelers before retiring in 2013. He then enrolled at the Florida State University College of Medicine. In 2017, Rolle earned his degree and headed off to Harvard Medical School and Massachusetts General Hospital to begin his neurosurgery residency.
Neurosurgery residency at Mass General
Since arriving in Boston, Dr. Rolle has served his time in residency and been involved in various medical relief efforts around the world, including the Bahamas, where his parents and his brothers were born. He was born in Texas. 
Last September, Rolle, as a part of a 10-member global response team, provided support for weeks to residents affected by Hurricane Dorian, a Category 5 storm that had devastated the Bahamas.
"People have been displaced. It has been difficult getting resources, food, proper medications, basic necessities," Rolle told the Tallahassee Democrat. "We will assist with medical needs – physical exams, assessments, treatments, administering IVs – whatever we can do in our scope of practice, we will do it there. I am really motivated to help because those people are hurting."
Rolle could have never imagined his experience in the Bahamas six months ago would be a warm-up exercise for what he's doing today at his home hospital.
Rolle fighting on front lines against COVID-19
Just two weeks ago, The Athletic did a brief Q&A with Rolle, and asked how the virus had changed daily life in the hospital. 
"There are threats that elective neurosurgical cases could be canceled to free up personnel and (operating rooms) if they are needed as ICU substitutes to deliver oxygen therapy to those infected. So my days of operating could be changed to managing those COVID patients that come through our door. Sort of all hands on deck regardless of your specialty."
Unfortunately, that all-hands-on-deck concept discussed just two short weeks ago has become a reality. In an interview with TMZ Sports, Rolle said the current situation at Mass General Hospital has become chaotic.

"We're right now struggling for bed space and personnel to take care of the surge and influx of COVID-19 patients that are just knocking down the door. Our neurosurgical floor that houses all of our patients has been transformed into a COVID-19 only floor."

Myron Rolle
Rolle said he hasn't been asked yet to put on respirators and do more "medical things," but believes those requests are right around the corner as the number of patients increases and bed space dwindles.
Rolle has been on quite an amazing journey the last dozen years going from Florida State to Oxford to the NFL and now to life as a doctor. Based on his past and ability to achieve success in whatever area of life he has pursued, Rolle's future as a neurosurgeon looks bright. However, right now, he's not concerned about his future. He's worried about saving lives. Exactly the kind of doctor anyone would want to have taking care of them in times like these.