Former NFL Pro Bowler Strongly Defends Aaron Rodgers, Says the Packers Made Playing in Green Bay 'Not Fun': 'This Isn't How It Goes'
What if John Lennon had no say in the songs the Beatles sang? Or if David Letterman and Jimmy Kimmel didn't get to make decisions for their late-night talk shows? It appears that's essentially what Aaron Rodgers has been dealing with on the Green Bay Packers throughout the past decade-plus.
The drama between Rodgers and the Packers this offseason was interesting, to say the least, but it culminated in him showing up to training camp and eventually starting the season with the team. However, the future Hall of Famer isn't the only one who has had an issue with how the Packers have run things. His former teammate Jeff Saturday recently bashed the organization and stood up for his old QB.
Aaron Rodgers has had issues with the Green Bay Packers
It's nothing short of a miracle that Aaron Rodgers has had all the success he has had with the Packers the last few years. He led them to two straight 13-3 seasons and consecutive NFC Championship Games in 2019 and 2020, and he also won league MVP last season.
But this offseason, Rodgers showed that he clearly wasn't happy with how things were going in the organization. There were reports that the 37-year-old was considering retirement; others said he wanted the team to trade him. After months of speculation, though, the nine-time Pro Bowler showed up to training camp and revealed the issues he has had with Green Bay.
"It started with a conversation in February, after the season ended. I just expressed my desire to be more involved in conversations directly affecting my job," Rodgers said during his 32-minute press conference, per ESPN. 
While some fans may have been critical of Rodgers for somewhat throwing the organization under the bus, his comments were honest and left no room for interpretation. No one could put words in his mouth.
It's still unclear if Rodgers has more say this year. But if he wants to leave Green Bay after this season, it will be much easier to do so, thanks to a recently reworked contract.
Jeff Saturday bashed the Packers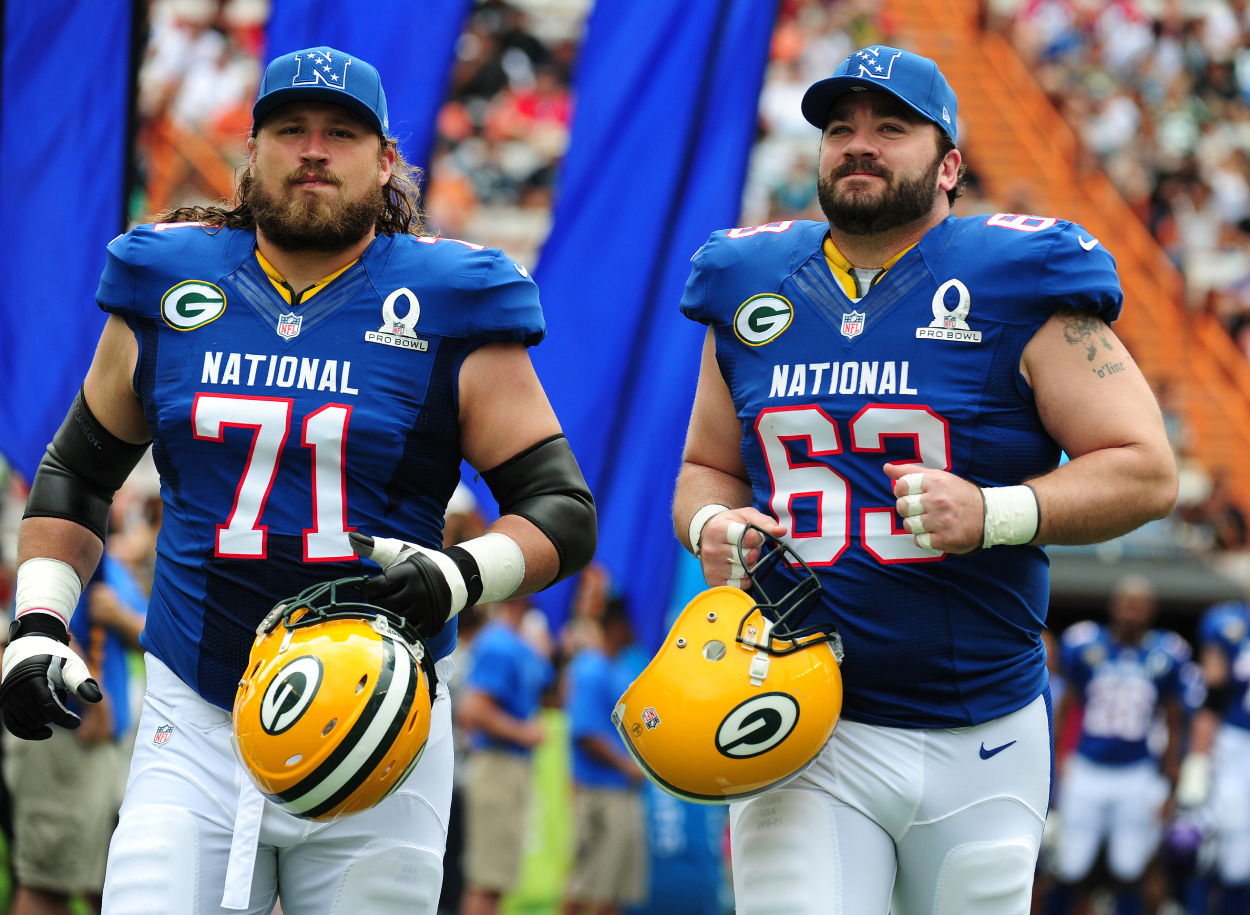 Aaron Rodgers isn't the only player who has recognized the lack of respect the Packers have shown him over the years. Jeff Saturday, who only played in Green Bay for one season in 2012 but earned six total Pro Bowl selections and five as Peyton Manning's center on the Indianapolis Colts, recently had a lot of criticism for the franchise.
"It sucked, man (moving to the Packers from the Colts); I'm not gonna lie to you, man, it was tough," Saturday said on the Oct. 7 episode of The Pat McAfee Show. "I came from a locker room, and McAfee can speak to this as well, bro; players drove it. I didn't need the general manager or the head coach to go to a guy and be like, 'Hey man, you ain't doing your job.' That's what we did. … When I went to Green Bay, it was a coach-dominated team. Aaron, he was just kind of cutting his teeth, so [Mike] McCarthy kind of had his thumb on everything. Coaches broke it down all the time."
Saturday then later discussed how the team treated Rodgers.
"Aaron wanted it (some say); when we were there, we would be in walk-throughs, and I remember getting play calls and just seeing the countenance on his face. You just knew; it was like, 'He don't want to run this play,'" Saturday said, adding that Rodgers never caused "a fuss" about it, although they likely had meetings behind closed doors. "… Even when you got on the field, man. I can remember just watching and thinking to myself, 'This isn't how it goes. This isn't how you empower a guy to lead.' … It made it not fun. It's not fun when I gotta look to a coach for everything as opposed to looking to a dude who I know can carry us to a Super Bowl."
Aaron Rodgers' future with the Packers is still up in the air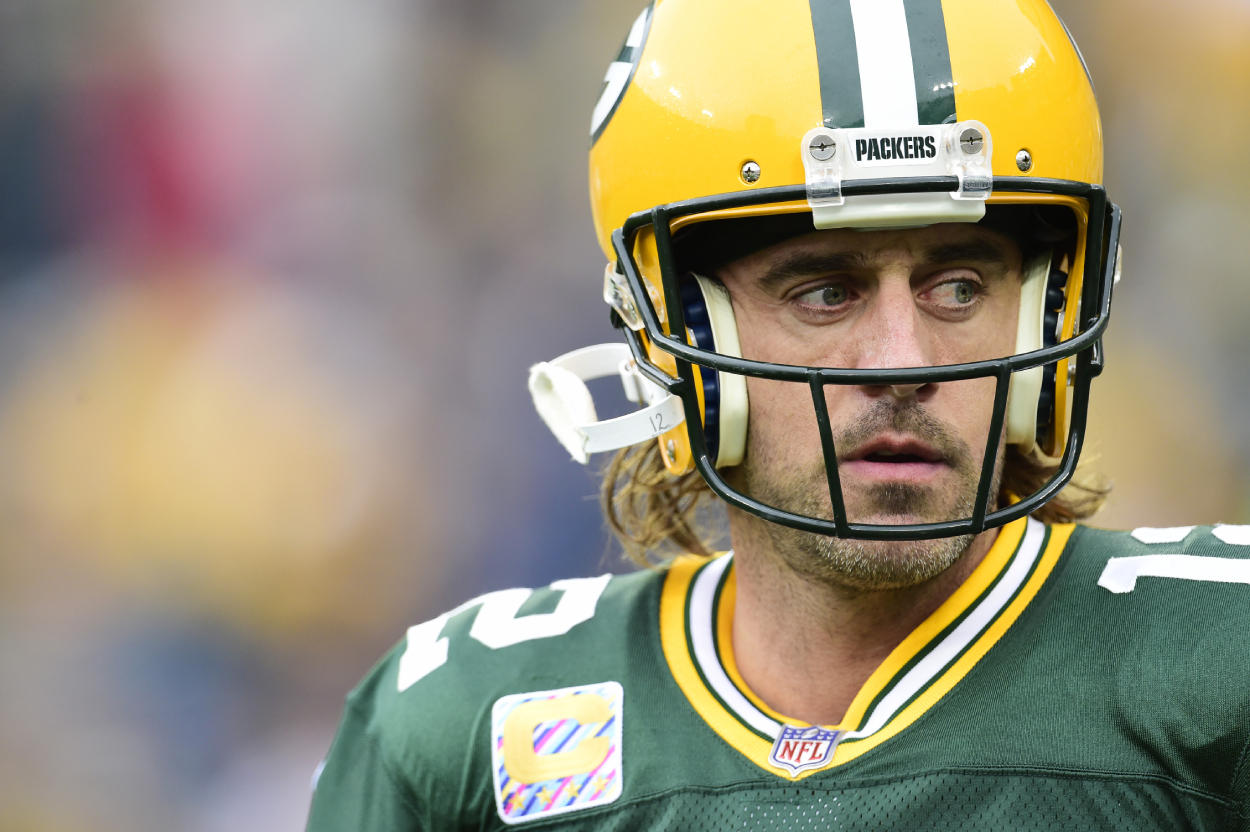 As Saturday said, Rodgers is "a dude who" can carry the Packers to a "Super Bowl." However, his future beyond this season is still unknown.
The three-time MVP turns 38 in December, and, as mentioned earlier, his reworked contract should make it easier for him and the organization to part ways after this season. The Packers also have his potential replacement in Jordan Love. So, there's a good chance we could see Rodgers on another team in 2022.
Everything, though, will still likely hinge on how the team performs and whether he gets any say in how the organization runs things. Let's say the Packers lose in the wild-card round; maybe, they will want to look toward the future. Or if the coaches and front office continue to discredit Rodgers' opinion, perhaps he will just want to take his talents elsewhere.
Either scenario is possible, as is the one where he returns to Green Bay.
All in all, Rodgers' future is unclear, but we now know that he's not the only one who has had an issue with the Packers.
Stats courtesy of Pro Football Reference
RELATED: Aaron Rodgers Finally Reveals His Plans for His New Hairstyle: 'I've Been Getting Some Advice From Some Hair Connoisseurs'