Former No. 1 NFL Draft Pick Irving Fryar Spent Time in Prison After a Successful NFL Career
In the 1984 NFL draft, the New England Patriots decided to select a wide receiver with the No. 1 overall pick. That player was Irving Fryar. Fryar became the second wide receiver to be drafted first overall in an NFL draft. 
Coming out of college, Fryar was a highly-rated prospect, and he went on to have a successful career in the NFL. He spent his first nine seasons with the Patriots and spent the rest of his NFL career playing for three other teams. In 2015, the former No. 1 overall pick was sentenced to prison for five years.
Irving Fryar was a standout player in college
Fryar attended the University of Nebraska and had a lot of success during his senior year. He was second in the conference in all-purpose yards with 1,267. Nebraska was a team that dominated on the ground and led the country in rushing during Fryar's final season.
As a wide receiver, he continued to be a threat on the offense for a team that dominated on the ground. In 1983 he was named a first-team All-American, and he was a first-team All-Big 8 selection. 
Irving Fryar began his NFL career with the New England Patriots
After a successful career at Nebraska, he made the transition to the NFL and started his career with the New England Patriots. In his second season in the league, he was selected to the Pro Bowl during the 1985 season after finishing with 670 receiving yards and seven touchdowns. That season the Patriots made it to the Super Bowl, losing to the Chicago Bears 46-10. Fryar scored the only touchdown for the Patriots in the loss. He also was named a second-team All-Pro after the 1985 season.
He continued to be a productive receiver during his time in New England. During the 1991 season, he finished with 1,000 plus receiving yards for the first time in his career. He had 1,014 yards with three touchdowns. After his time with the Patriots, he played for the Miami Dolphins from 1993 to 1995. He was selected to his second Pro-Bowl after he finished with 1,010 receiving yards and five touchdowns in his first season with the Dolphins.
The next season he was selected to his second consecutive Pro-Bowl. After having a productive career in Miami, he joined the Philadelphia Eagles and played there for three seasons. During the 1996 and 1997 seasons, he was selected to the Pro Bowl, and he finished with a career-high in receiving yards during the 1997 season with 1,316. He finished his career playing for the Washington Football Team. Fryar was named to the Patriots All-1980s Team and their 50th Anniversary Team.
Fryar had to spend time in prison for being involved in a mortgage scam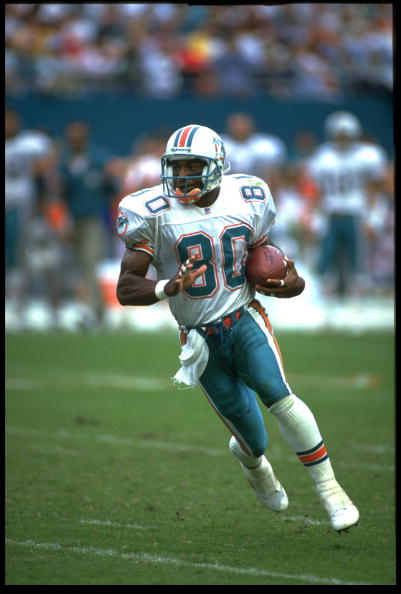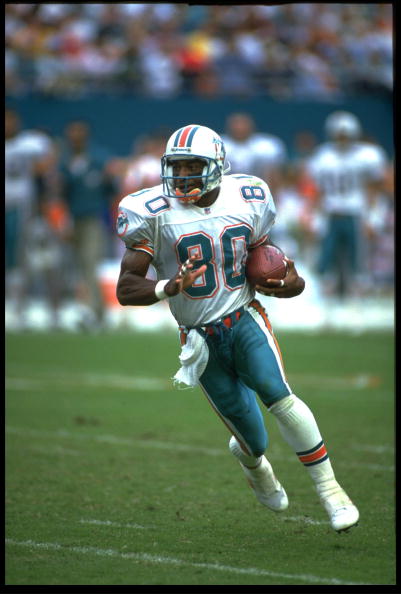 According to an article from nbcsports.com, Fryar was sentenced to five years in prison for participating in a mortgage scam. His mother, Allene McGhee, was also involved in the scam, and she was sentenced to three years' probation. According to the article, Fryar and his mother were convicted in August of applying for multiple mortgage loans in quick succession while using the same property as collateral.
The NBC Sports article stated that authorities said Fryar and his mother provided false wage information on her loan applications and claimed she earned thousands of dollars a month as an event coordinator for Fryar's church. Authorities also said they made just a few payments on four of the loans, and banks eventually wrote the loans off as losses.
They were both found guilty of conspiracy and theft by deception charges. Fryar only served eight months of his sentence and was released in June of 2016. After he was released, he was placed under New Jersey's Supervision Program for non-violent offenders. According to an article from inquirer.com, Fryar is required to make regular payments on the total of $615,600 in restitution that he and his mother must pay to various lending institutions they conspired to defraud.