Former Ohio State Star Jared Sullinger's Basketball Career Seems to Be Far From Over
Before his NBA career, it looked like Jared Sullinger was going to be a star in the league. He was absolutely dominant for the Ohio State Buckeyes and helped lead them to a lot of success. Once he went to the NBA, though, Sullinger was productive on the Boston Celtics, but has not played in the league since the 2016-17 season. His pro career has not gone the way that he had maybe planned for it to, but it seems to be far from over.
Jared Sullinger was a star for the Ohio State Buckeyes
In his freshman season in 2010-11, Sullinger came in and was one of the best players in the country for the Buckeyes. 
He averaged 17.2 points per game that year to go with 10.2 rebounds. His play ultimately helped him win the Big Ten Rookie of the Year award. He was also a Consensus First Team All-American and he was a Wooden Award finalist. Ohio State was really good as a team too as the Buckeyes went 34-3, and earned a No. 1 seed in the tournament, but ultimately lost to Kentucky in the Sweet 16.
Despite his dominance as a freshman, Sullinger didn't go to the NBA. He chose to come back for a second season at Ohio State in 2011-12.
In that season, Sullinger averaged 17.5 points per game and pulled down 9.2 rebounds. He also became a better shooter. He went from shooting 25% from 3-point range the year before to shooting 40% in 2011-12. Sullinger was again a Wooden Award finalist that year and a Consensus First Team All-American.
Ohio State wasn't as dominant during the season as the Buckeyes went 31-8. Sullinger, however, helped lead the Buckeyes to the Final Four that year where they ended up losing to Kansas 64-62. After that season, Sullinger then went into the NBA draft.
Sullinger had some success on the Boston Celtics
Injury concerns caused Sullinger to slide in the draft, according to Bleacher Report. He ended up going to the Boston Celtics with the 21st overall pick.
Sullinger played in 45 games in his first season in 2012-13. He averaged just six points per game and 5.9 rebounds. However, he became a valuable player for the Celtics in 2013-14. Sullinger played in 74 games that season, started in 44, and he averaged 13.3 points per game to go with 8.1 rebounds.
He then played in fewer games the next season, but his averages were about the same as he averaged 13.3 points per game and 7.6 rebounds. The Celtics played the Cleveland Cavaliers in the First Round of the playoffs that year, and Sullinger played well. He ultimately averaged 12.3 points per game and seven rebounds. 
His last season with the Celtics, though, was in 2015-16. He played in a career-high 81 games, but his minutes went from 27 per game or more the previous two seasons to 23.6 that year. Sullinger averaged 10.3 points per game and 8.3 rebounds. In the playoffs, however, Sullinger only averaged 5.2 points per game and 4.5 rebounds.
Sullinger played for the Toronto Raptors in 2016-17. He only appeared in 11 games, though, and averaged 3.4 points per game to go with 2.5 rebounds. He also spent some time in the G League and was traded to the Phoenix Suns, but never played for them in the NBA, according to Bleacher Report. Injuries led to his exit from the league as he was waived in February 2017. 
His career seems to be far from over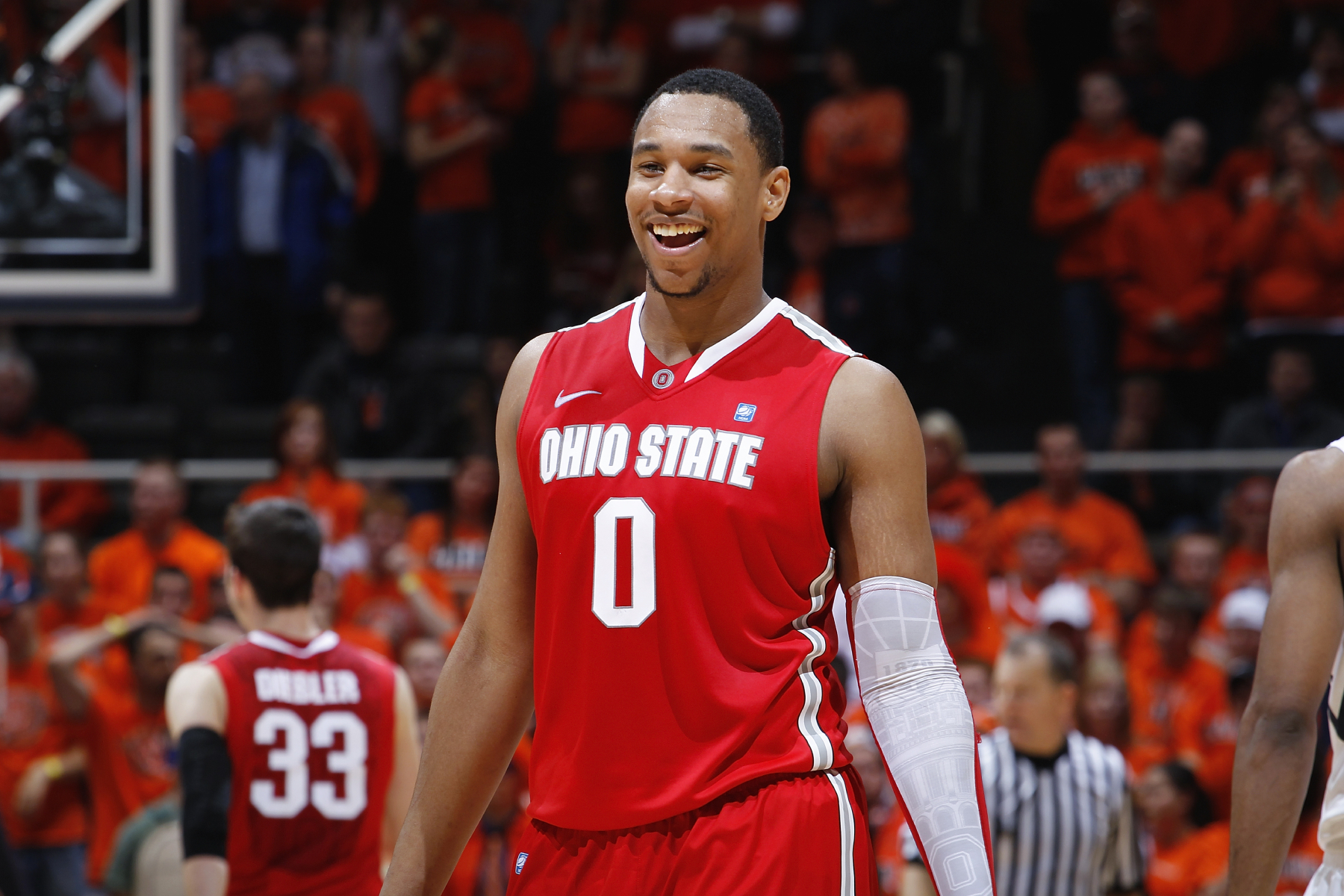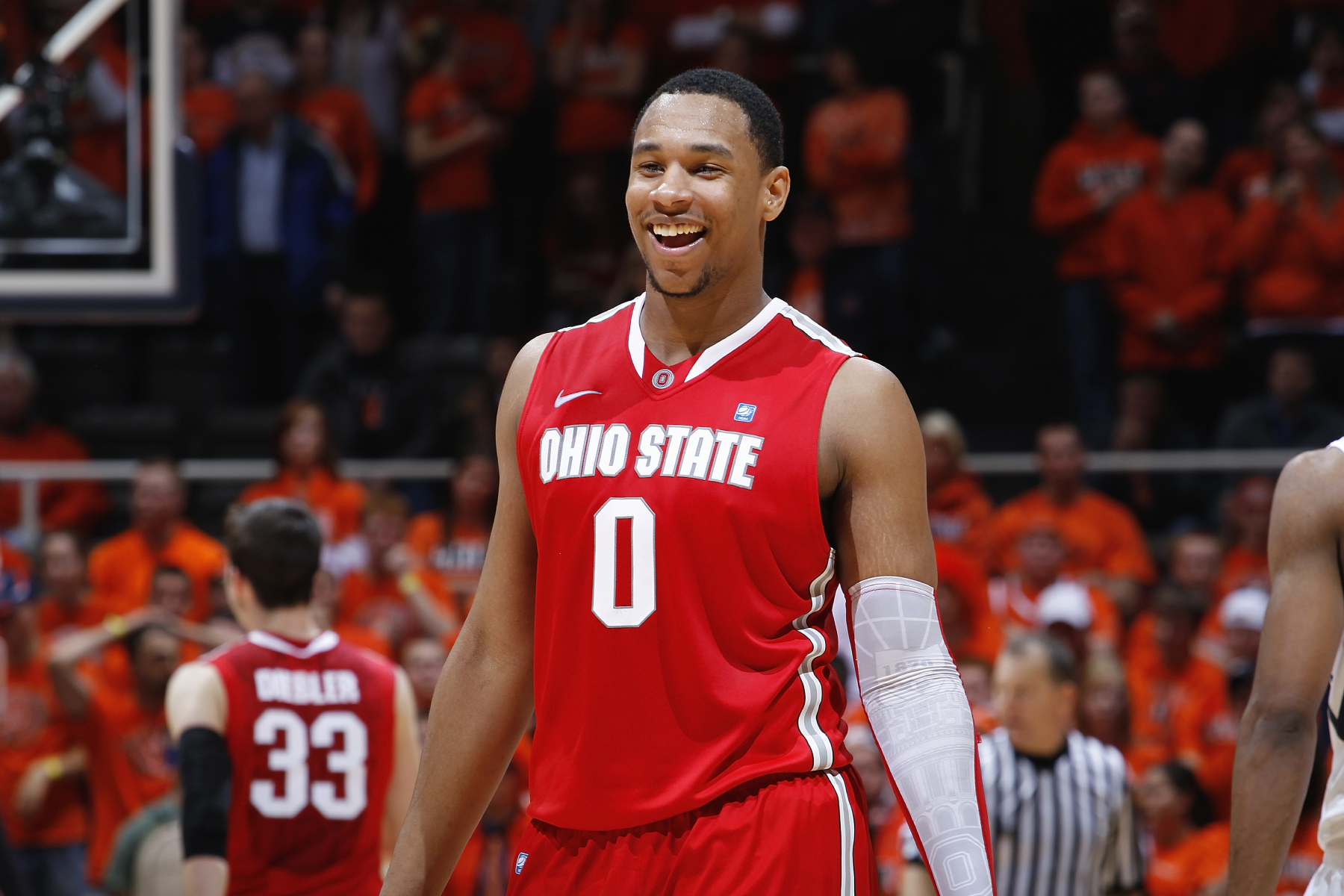 Sullinger has since played in the China Basketball League for two seasons. He has averaged 29.5 points per game and 15.7 rebounds in 53 appearances, proving that he still has a lot left in the tank.
He has, however, recently said that he is completely healthy, and it's his goal to make it back to the NBA, according to Bleacher Report. 
"The last two years I just felt like I had to find myself," Sullinger said to Gary Washburn of The Boston Globe, according to Bleacher Report. "I had to find something that drives me and makes me want to play. In the NBA, you kind of get lost in the shuffle because you have so many games, and when I got out there in [the Chinese Basketball Association] it was kind of a retreat for Jared Sullinger to learn himself and fall in love with the game again".
It is hard to tell for sure if any teams are interested in signing Sullinger. However, the 28-year-old seems to still have a lot of left in the tank, and he has shown in years past — at Ohio State and with the Boston Celtics — that he can be a dominant force in the paint.
Stats courtesy of Sports Reference and Basketball Reference