Former Panthers Guard Jeremy Bridges Was Involved in an Expensive Child Support Battle
Jeremy Bridges had plenty of problems besides blocking the league's best defensive linemen.
A veteran guard who primarily blocked for Jake Delhomme with the Carolina Panthers, Bridges had various legal issues during his career.
It wasn't until Bridges retired that he encountered possibly his biggest problem yet: child support battles.
Jeremy Bridges played 10 NFL seasons
RELATED: Who Is Jerry Richardson and Why Did the Carolina Panthers Remove His Statue?
Jeremy Bridges earned Conference USA All-Freshman honors in 1999 and second-team all-conference honors last year.
But as Bridges learned — and other players, including Buffalo Bills running back Devin Singletary, eventually also realized — NFL teams are skeptical about C-USA players enjoying that same success in the pros.
The Philadelphia Eagles used a sixth-round pick on Bridges in 2003. After the Cardinals aquired him in 2004, Bridges started eight games that year and started another three in 2005.
Bridges finally found a constant home when he joined the Carolina Panthers in 2006. Bridges started 14 games in 2006 and followed that up with 10 starts in 2007.
But by 2008, Bridges was back on the bench and he only had one more season with at least six starts: a seven-start year with the Cardinals in 2010.
Bridges had various legal issues during his career
RELATED: Former Carolina Panthers RB Fred Lane Suffered a Brutal Death Because of His Wife
Jeremy Bridges was a very talented player, but he also had trouble staying out of, well, trouble.
North Carolina police arrested Bridges and charged him with misdemeanor assault in July 2007. Police said Bridges allegedly pointed a gun at a woman in a strip club parking lot.
Bridges was found guilty after a trial later that year. The veteran lineman had to pay a $500 fine and do 60 hours of community service, in addition to a 60-day suspended sentence, according to ESPN.
North Carolina police arrested Bridges and charged him with simple assault and battery and communicating threats in December 2008. Bridges allegedly fought with another patron and a bouncer at a restaurant after he shook a bottle of wine and got others in the building wet.
The counts were dismissed in June 2009, according to Pro Football Talk.
Jeremy Bridges dealt with an expensive child support battle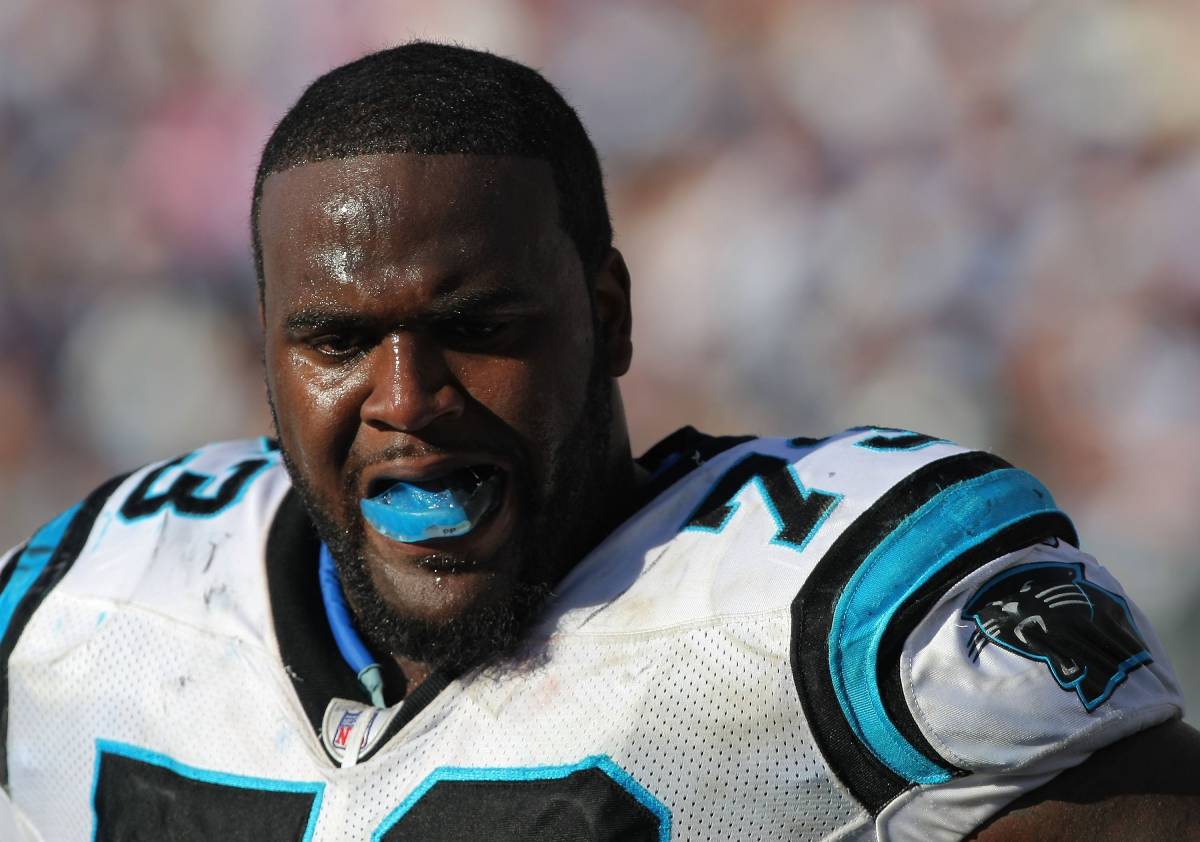 RELATED: Terrell Owens Went Broke Because Of Insane Child Support Bills
Jeremy Bridges' name re-appeared in the national news in December 2019 for the wrong reasons.
The wife of his 14-year-old son told KPNX in Arizona that Bridges owed her more than $100,000 in child support. Arizona court records showed Brown owed her $107,000.
The mother, Carmen Brown, said she and her son hadn't seen Bridges since April 2007.
A judge ordered Bridge to appear at a virtual hearing earlier this year, according to public records. A modication of support will be held August 13.
All stats via Pro-Football-Reference