A Former Pro Bowl Quarterback Is Already Concerned About Odell Beckham Jr.'s Chances of Thriving With the Rams: 'He Wanted to Be In LA, But Does He Want to Play Football?'
Article Highlights:
ESPN's Matt Hasselbeck isn't sold on the idea of Odell Beckham Jr. fitting in with the Los Angeles Rams
The former Pro Bowl quarterback openly questioned Beckham's commitment to football
The Rams should be extremely concerned about the former Pro Bowler's history of temperament and toxic behavior
The Los Angeles Rams have officially entered the Odell Beckham Jr. era. May the football gods take mercy on Matthew Stafford and teammates.
The Rams need Beckham, who turned 29 on Nov. 5, to resemble even a portion of the All-Pro wideout who dominated for the New York Giants rather than the toxic misfit who never fit in as a member of the Cleveland Browns. To that, we say good luck.
Although the three-time Pro Bowler got everything he wanted by joining the Rams, ESPN's Matt Hasselbeck is already questioning Beckham's fit in Los Angeles.
Matt Hasselbeck is skeptical of Odell Beckham Jr. succeeding with the Los Angeles Rams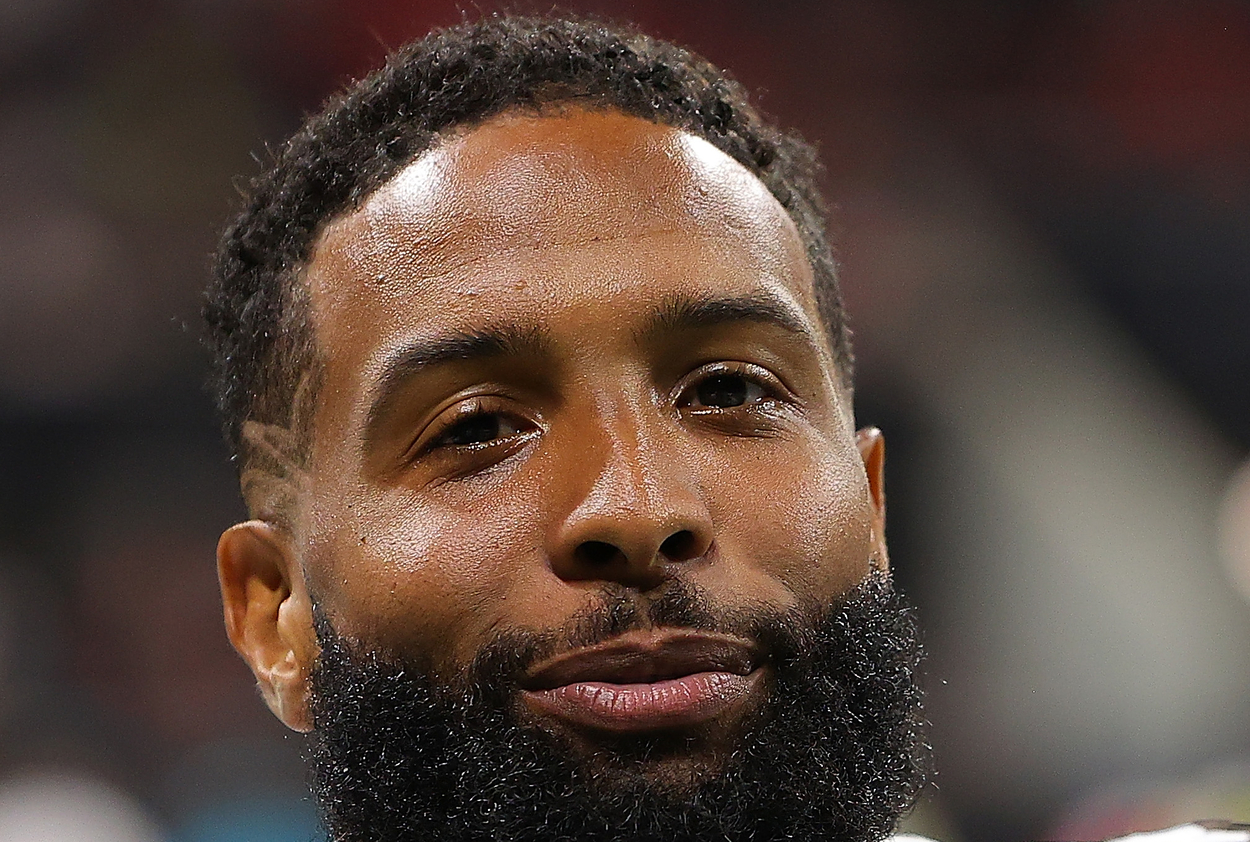 The Rams reportedly researched Beckham, who has a history of demanding targets and losing his composure, as far back as 2019. The team at least knew the Louisiana-raised receiver wanted to play in California, so they had that working in their favor regardless of what they'd need to give up.
Hasselbeck, once a Pro Bowl quarterback for the rival Seattle Seahawks, isn't exactly optimistic about Beckham succeeding with the Rams. On the Nov. 14 episode of Sunday NFL Countdown, the Boston College product openly questioned if Beckham's heart still belongs to the NFL.
"He wanted to be in LA, but does he want to play football? That's the biggest question that I have. I hear these things like, 'We don't know if he's going to play Monday night.' Why not? Get out there; there's a football game … The fact that there was any question, I hope there was no question. I hope he's expecting to play."

Matt Hasselbeck
As of publication, Beckham is expected to suit up for the Rams' Nov. 15 showdown with the San Francisco 49ers. However, he is likely to work on limited snaps — and possibly return punts — even after teammate Robert Woods tore his ACL on Nov. 12.
Hasselbeck perfectly nailed the Rams' current Beckham predicament
The Rams know they're not getting the 90-catch, 1,300-yard version of Beckham who became a viral sensation with the Giants, at least not at first. It will likely take several weeks for him and Stafford to mesh, if such a thing is even possible.
Still, even Beckham's biggest supporters can understand why many, including Hasselbeck, aren't sold on this signing. The veteran receiver hasn't been an above-average playmaker since 2018 when he hauled in 77 catches for 1,052 yards and six touchdowns on a terrible Giants team.
Since then, we've seen him only have a handful of games where he really took over. There are still questions about why Beckham attracted such a media frenzy, especially on the Rams' part, given how forgettable and average he was in Cleveland.
In Cleveland, it always appeared he wanted to be the No. 1 the way he was in New York rather than a 1B or a 1C. Compare that to Tampa Bay Buccaneers star Mike Evans, who can have a seven-catch, 100-yard performance one week and only have three catches, one for a touchdown, in the next game and never complain — so long as his team wins, of course.
Hasselbeck correctly noted that from the time Beckham arrived, questions rose about his status in Week 10. The eccentric receiver had a chance to control the narrative and, as national reporters endlessly tweeted about his future, could have leaked that he fully intended to play as soon as a team signed him. 
Instead, as has often been the case with Beckham, we were left to sit and wonder what transpired in his mind. Next, we'll see how he reacts if Stafford only targets him once in a 20-point victory.
Stafford, for his part, is doing his best to publicly welcome Beckham into the fold
For the first time in his career, Stafford is playing for a legitimate Super Bowl contender. Beckham's arrival has the chance to destroy everything that the Rams have tried building since falling short of a Lombardi Trophy three years ago.
Stafford, for his part, is saying all of the right things publicly. He called Beckham a "talented guy" during a Nov. 11 press conference and said the Rams need to figure out the receiver's role.
In a separate interview with ESPN, Stafford warned fans about expecting too much too early.
"There's gonna be certain things that click for us early, and then there's other things that are gonna take time," Stafford told Alex Smith, adding, "There's gonna be some really good plays; there's gonna be some plays where we miss, and we're not on the same page, and that's OK."
Stafford might be alright with the idea now, but he hasn't seen a flustered and selfish Beckham in action. Something tells us he'll experience the sight soon enough.
Like Sportscasting on Facebook. Follow us on Twitter @sportscasting19.