Former All-Pro Center Jeff Saturday Suggests an NFL Team Hire ESPN's Mina Kimes: 'She Sees the Games From an Analytics Perspective As Well as Anybody'
Article Highlights:
Former All-Pro center Jeff Saturday believes an NFL team should consider hiring ESPN colleague Mina Kimes
Kimes, who is in her second year as an NFL Live analyst, has received rave reviews for her on-air work
For what it's worth, the Yale product doesn't think she's ready to work for an NFL team
ESPN analyst Jeff Saturday has been around the NFL long enough to know who has the intellect to make a difference. Such is the case for a former All-Pro center who spent the bulk of his career snapping to Pro Football Hall of Fame quarterback Peyton Manning and who won a Super Bowl under Tony Dungy in February 2007.
Saturday's ESPN colleague, Mina Kimes, isn't likely to throw a pass or draw up an entire Super Bowl game plan anytime soon. However, the six-time Pro Bowler has seen enough of the NFL Live analyst's work to believe she's more than qualified to work for one of the league's 32 teams.
Former All-Pro center Jeff Saturday believes an NFL team should hire ESPN colleague Mina Kimes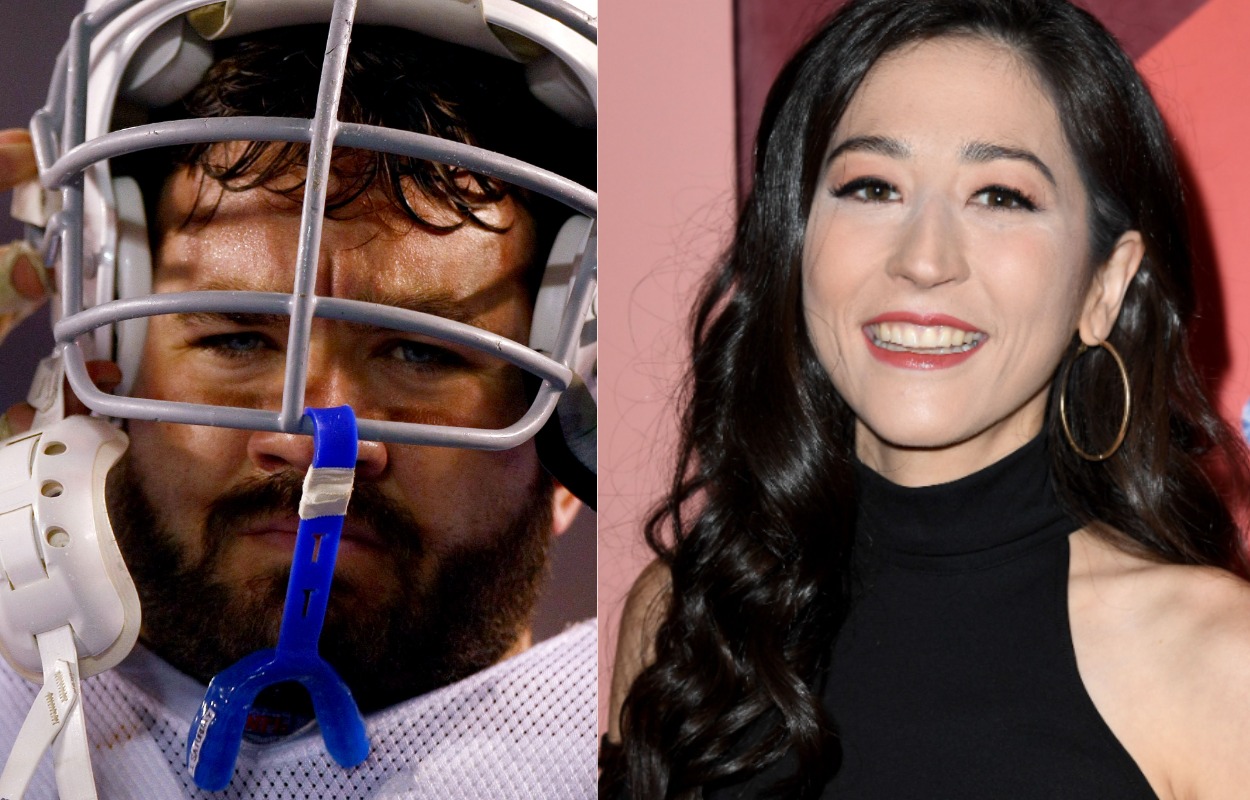 Although Kimes has filled various roles since joining ESPN in 2014, the Worldwide Leader thought enough of her football expertise to name her a full-time NFL Live analyst ahead of the 2020 season. Unlike fellow analysts Dan Orlovsky and Marcus Spears, she did not play in the NFL … or in college … or in high school.
In fact, she became the first full-time NFL Live analyst — not including reporters such as Adam Schefter — to hold that role without having ever played either college or professional football.
Calling Saturday, who regularly contributes to ESPN's NFL work, a fan of Kimes is an understatement. The New York Post's Andrew Marchand recently profiled Kimes, who first impressed ESPN after writing an essay on Tumblr about a bond between herself, her father, and their beloved Seattle Seahawks during the 2013 NFL Playoffs.
Forget the idea of Kimes eventually finding a place in the Monday Night Football booth, as former ESPN star Dan Le Batard suggested in 2021. Saturday instead believes she's ready to work in an NFL front office.
"I think she sees the games from an analytics perspective as well as anybody. We are coming to a place in our game where you can use analytics for decision-making in games and that sort of thing, but (also) players and player performance."

Jeff Saturday
Several MLB and NBA franchises have hired either writers or analysts for front office roles in recent years. Perhaps most notably, John Hollinger spent seven years in the Memphis Grizzlies' front office after writing for various publications, including ESPN, and developing his Player Efficiency Rating.
Kimes, for her part, doesn't believe she's ready to join an NFL team just yet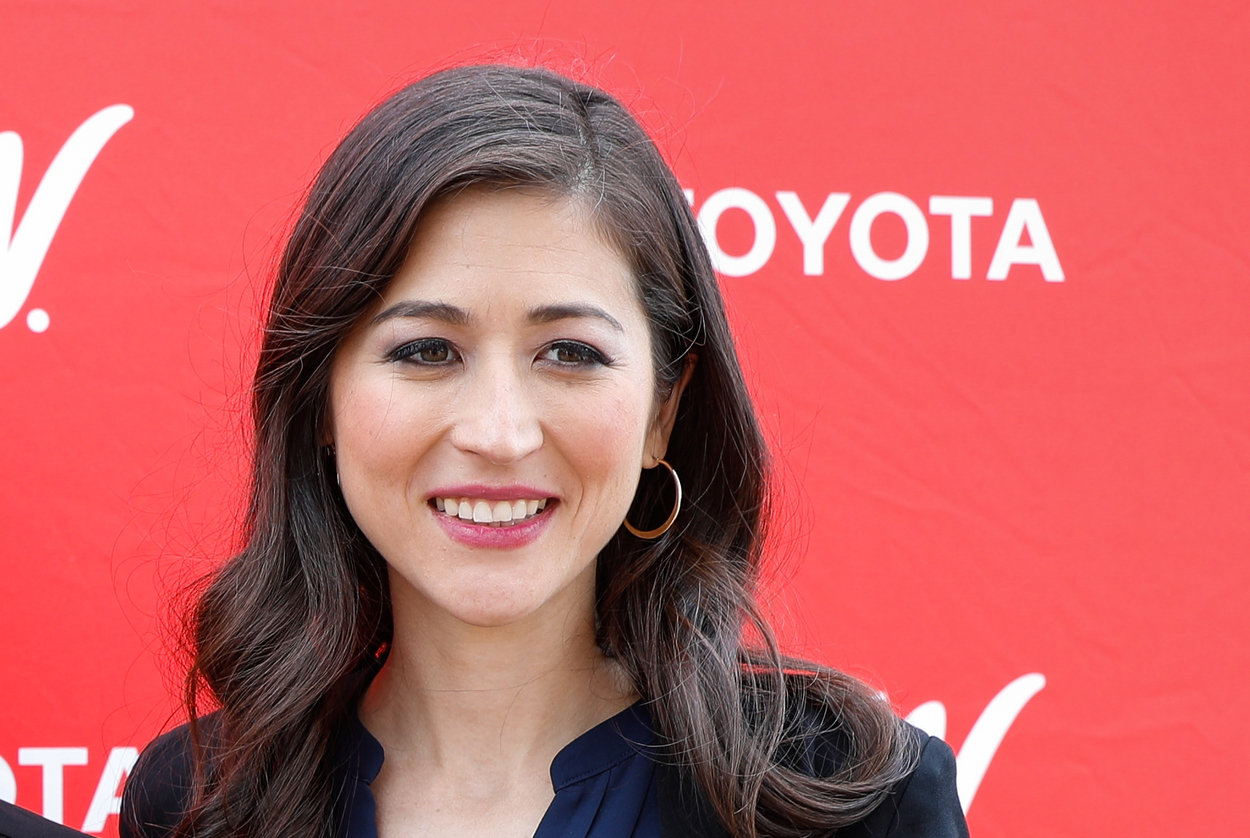 The thought of Kimes, a woman with no playing experience, working in an NFL front office isn't as foreign as it would have been in 1962. The Miami Marlins even hired Kim Ng, a longtime New York Yankees executive, as their general manager in 2020.
Although Saturday thinks Kimes is ready for the big stage, she herself isn't sold on the idea.
"I don't think I have the qualifications right now," she says.
If Adam Gase can convince not one but two NFL franchises that he's worthy of an NFL head coach based on his "success" with Peyton Manning, Kimes is more than qualified to work for an NFL team.
An NFL team should absolutely consider hiring Kimes if or when she feels ready
Although it might feel like Kimes has been on ESPN forever, she only turns 37 in September. Saturday made it clear he believes "the sky's the limit" for whatever she wants to accomplish on-air, and the network has happily invested in her success.
If or when Kimes does feel she's ready to work for an NFL franchise, a team should strongly consider giving her an opportunity. The fact ESPN named her a full-time NFL Live analyst despite her lack of playing experience should speak volumes about her intellect and ability to, as the job dictates, analyze the game in a credible and reputable manner.
The 36-year-old Kimes has an Ivy League background, which remains all the rage in professional sports. She's done enough in her time at ESPN to leave respected retired players, including Saturday and former NFL Players Association president Domonique Foxworth, extremely impressed with not only her resume but her abilities and demeanor.
For now, Kimes is more than happy with her role at ESPN, and Saturday is thrilled to call her a teammate. That alone should speak volumes on what she'd bring to an NFL team.
Like Sportscasting on Facebook. Follow us on Twitter @sportscasting19.
RELATED: Jeff Garcia Isn't Backing Down From Controversial Criticism Regarding ESPN's Mina Kimes: 'I Would Have Had the Same Response for That Man Who Has Never Stood in the Pocket'