Former QB Francis Tarkenton Is Still Haunted by His 3 Super Bowl Losses: 'I Think About It Every Day'
Fran Tarkenton is considered one of the best quarterbacks ever. In fact, his playing style would still allow him to shine in the modern NFL. But the strongest moments of his career involve his three Super Bowl losses. Those memories didn't stop Tarkenton from accomplishing a lot after he stopped playing football. His business ventures earned him a lot of money and the attention of federal regulators.
Fran Tarkenton was brilliant even though he wasn't a champion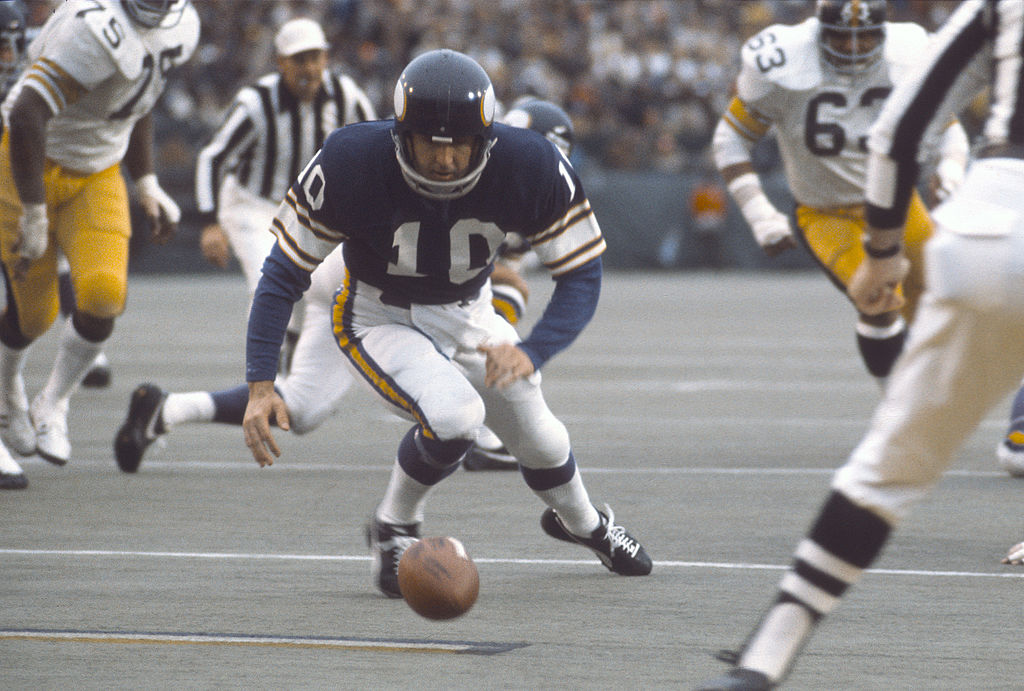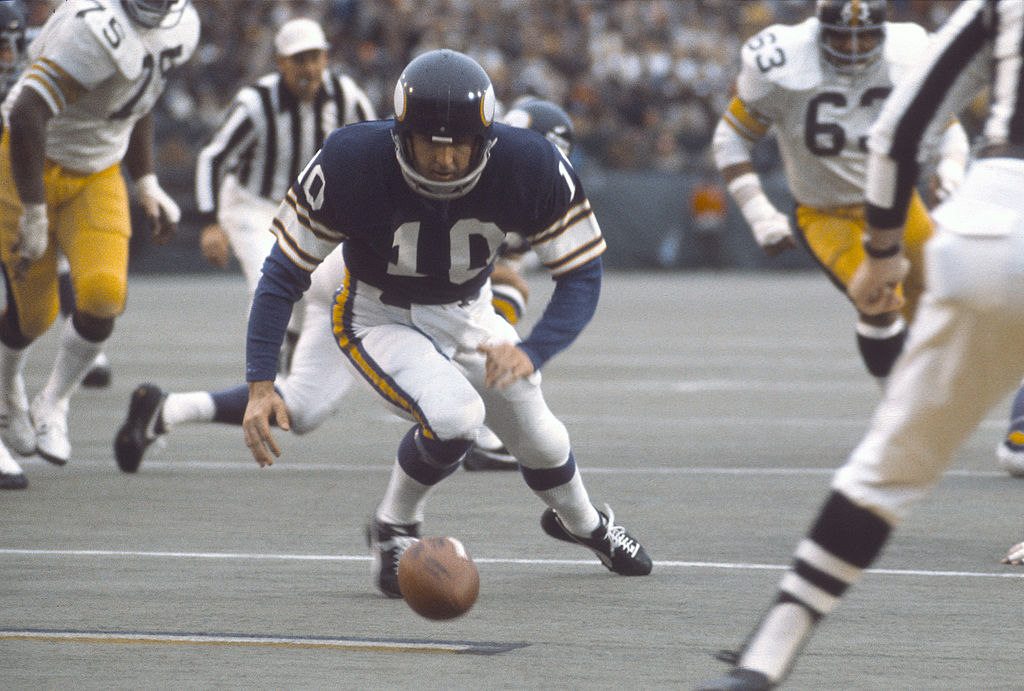 The quarterback's legacy as a football player is untouchable, even if he never won the big one. Tarkenton was an innovator in a league that wasn't searching for one. He was one of the first dual-threat quarterbacks in history; defenses had no idea how to deal with a player like him. 
When he retired after 17 seasons playing for the Vikings and Giants, Tarkenton held league records for passing yards (47,003), touchdowns (342), and interceptions (266). As a runner, he ranks fifth overall for career rushing yards from a quarterback. Tarkenton also set a record for most seasons with a rushing touchdown among QBs (15) and is one of four quarterbacks to rush for at least 300 yards in seven different seasons. He was also named league MVP in 1975. 
In a 2019 interview with USA Today, Tarkenton made it clear that he believes his game would easily translate to modern times: "With what the offense is today, they'd never get me off the field," he said. "We'd never have to punt."
Looking at what Lamar Jackson did to the league last year, it's hard to disagree. Despite his quality and the value of his position, Tarkenton never won a Super Bowl. He lost on all three occasions, each game coming during his second stint with the Vikings. The lack of a title still irks him to this day. 
"It kills me," he said of the Super Bowl losses. "I think about it every day. It's a chip on my shoulder. I hate it. I hate it for my fans, I hate it for my family, I hate for my teammates, most of all."
He had much more to say about the NFL besides his own career
Reminiscing about his athletic prime is the least interesting part of Tarkenton's interview. After discussing himself — it's unclear how he and the interviewer transitioned to this topic — he claimed that players are using performance-enhancing drugs as early as high school. 
Tarkenton began to look into the matter after noticing the extreme growth of football players over the years as well as the physical and mental decay of his former teammates. 
"I started seeing more of my teammates. … demented and that are living half a life, don't know where they are. They're in institutions and forgotten," he said. "And I see these bright, young kids out there, playing their hearts out, and it's euphoric and they're making huge money and, bam, I see a hit and I say, 'Oh, God.' And we're in denial, absolute denial."
Tarkenton isn't the only person worried about this problem. The NFL is aware enough of the issue to include harsher penalties for PEDs in the latest collective bargaining agreement. 
He also touched on the NFL's issue with Colin Kaepernick. He defended the league's previous position on the matter, criticizing all players that protest during the national anthem and peddling the blatantly false idea that Kaepernick wasn't in the league anymore because he simply wasn't good enough to be on the roster of any NFL team. 
Despite disagreeing with Kaepernick and his supporters, he chastised President Donald Trump for "stirring the pot" against the quarterback turned revolutionary: 
"I'm not a fan of that. And I'm not a fan of Hollywood and the talk show hosts and Saturday Night Live. To see the vitriol that comes through on that side and Trump on his side, I think is totally uncalled for. I think it's awful."
That quote loses all meaning when you remember that Tarkenton is a Republican, friends with and Trump, and endorsed him for president at the 2016 Republican National Convention. 
He was a successful businessman until the feds visited
Tarkenton clearly has interests outside of the football field, and for a time, he used his curiosity to make a lot of money after retiring. Most of his business ventures were in the field of computer software. He founded Tarkenton Software, a program generator company, in 1971.
Tarkenton merged the firm with KnowledgeWare in 1974, staying on as president until that company was sold to Sterling Software for $74 million in 1994. He also founded a consulting website called GoSmallBiz, and an annuity marketing firm called Tarkenton Financial.
On a sour note, Tarkenton was fined by federal regulators after KnowledgeWare was accused of inflating company earnings by millions of dollars. Tarkenton paid a $100,000 fine and $54,187 in restitution without ever admitting any wrongdoing. 
Being a great quarterback would be enough for most people, but there's much more going on with Tarkenton between the ears.