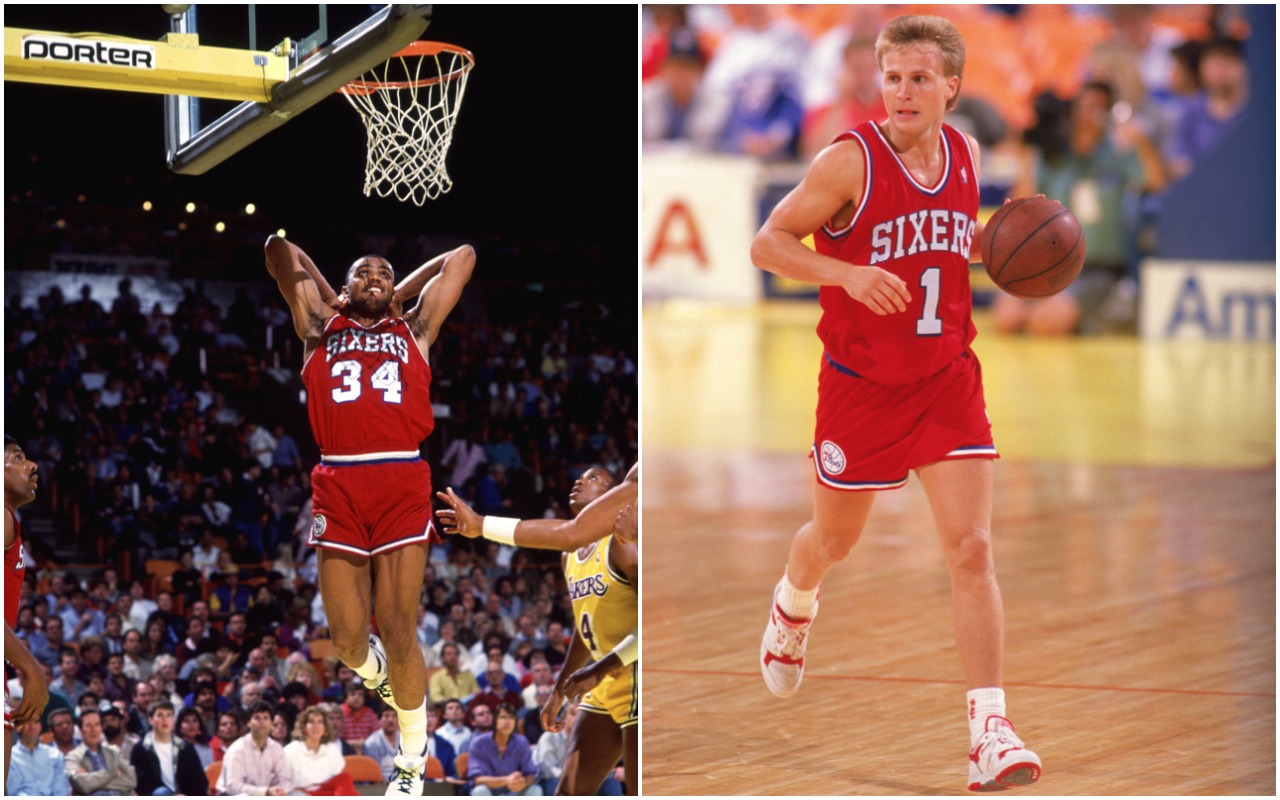 Former Teammate Shares Tale of Charles Barkley's Surprising Generosity and a Wild Grocery Giveaway
Scott Brooks witnessed first-hand the generous side of Charles Barkley, who may have embraced his "not a role model" image but also went out of his way to lend a helping hand.
As an NBA player, Charles Barkley broke the mold in many ways. A 6-foot-4 power forward, Barkley played the game his way, the same way he lived his life. In retirement as an analyst on television, it's been more of the same for Chuck. But behind all the bluster, there is some real humanitarian spirit to Barkley as well.
A former teammate of Barkley's with the Philadelphia 76ers was himself a recipient of Barkley's goodwill as an undrafted rookie. And Scott Brooks, most recently the coach of the Washington Wizards, bore witness to one of Barkley's most touching moments of generosity.
If nothing else, Charles Barkley is wonderfully complicated. He's also an absolute original.
Charles Barkley's conflicting messages
During his career, Charles Barkley reveled in his sometimes less-than-perfect behavior. He even cashed in on that reputation with the "Not a role model" Nike commercial.
Despite all of that, however, Barkley has also proven to be highly generous on occasion. He let Brooks, an unknown rookie from the now-defunct Continental Basketball Association, live in his home for a few months. Brooks also told The Washington Post that Barkley let him use cars, gave him cash, and took Brooks under his larger-than-life wing.
It wasn't all philanthropy, to be sure. Barkley and Brooks both kept some parts of the past squarely in the past.
"Most of the stuff we did I won't tell you about, in fairness."

Charles Barkley
"Put it this way: I could not live his lifestyle and be able to play the next day."

Scott Brooks
Brooks shared one story, though, that captured Charles Barkley's giving spirit.
'Grab a basket, knucklehead'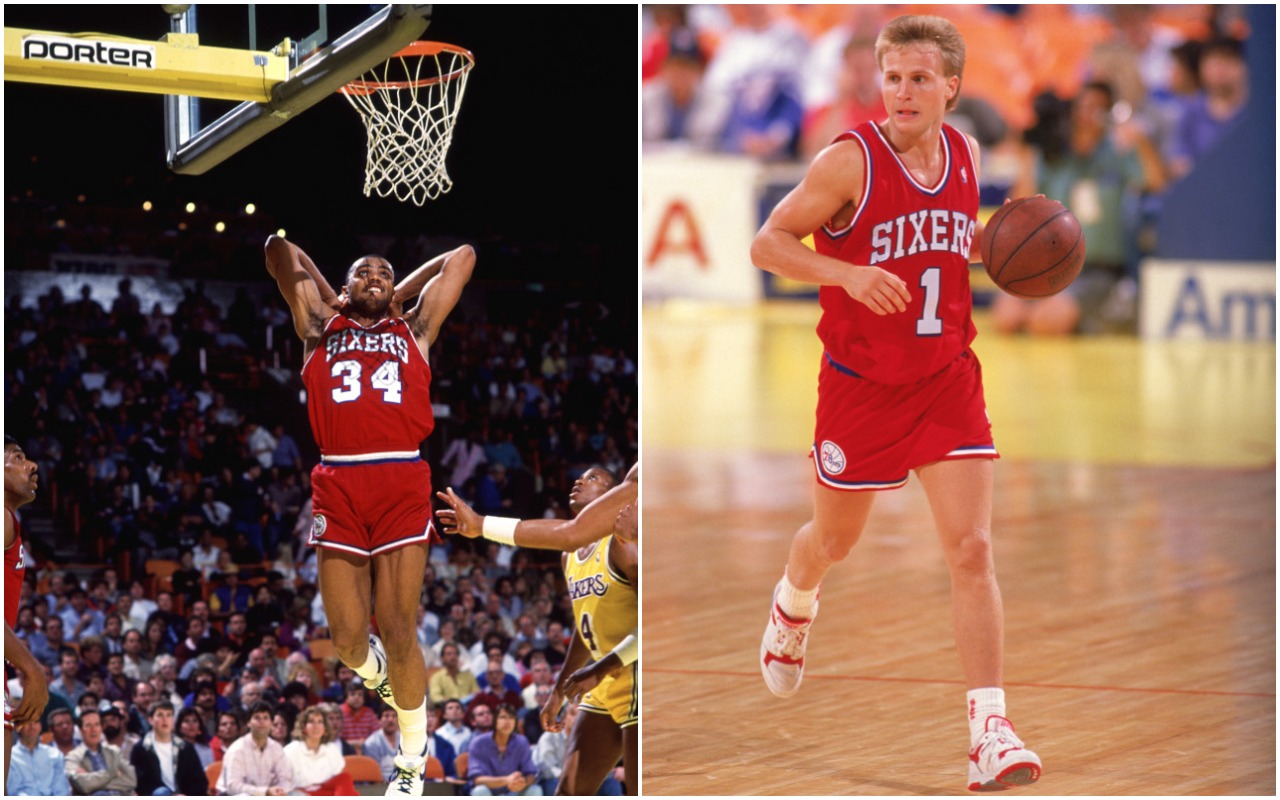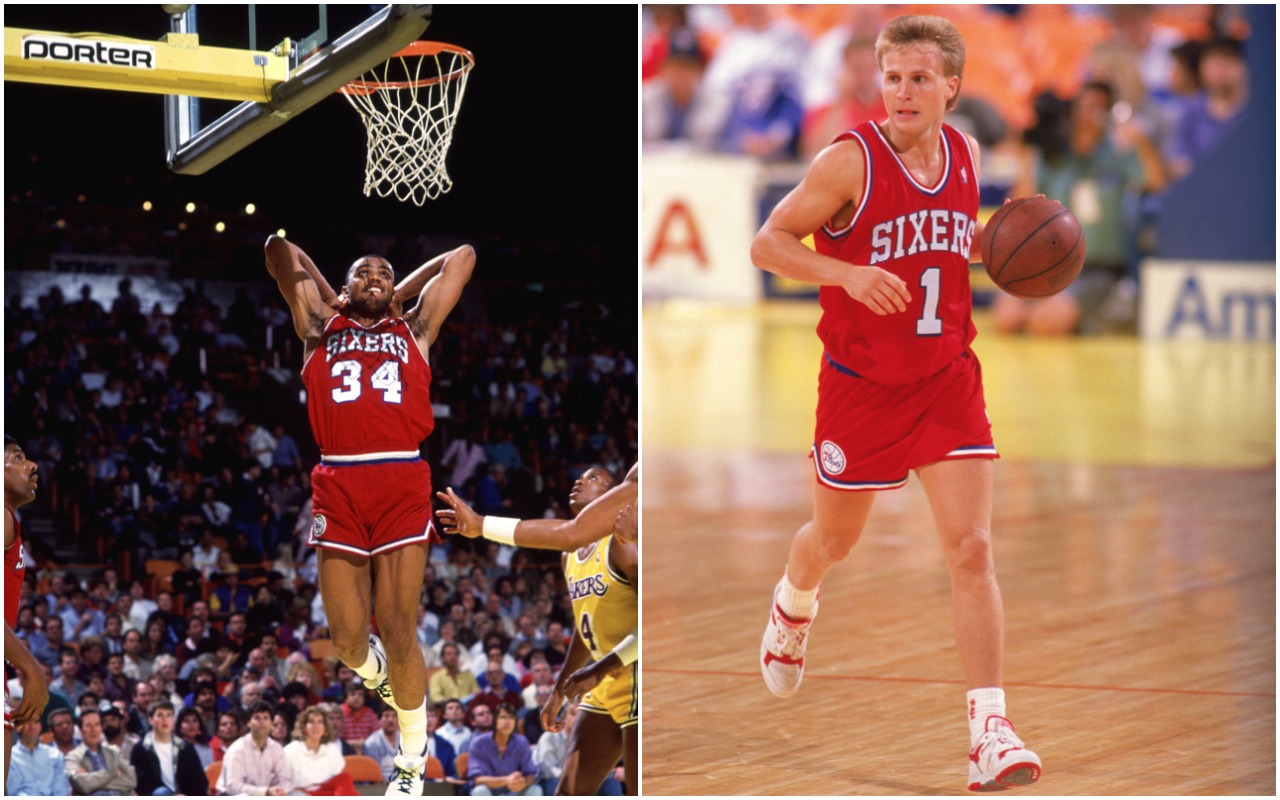 After a practice, Charles Barkley stopped at a grocery store on the way home. Barkley told Brooks to get a cart (just not that politely), and the pair began making their way around the store.
At first, Brooks had the wrong idea behind the shopping spree.
"So I have a big basket, he has a basket, and then we're going down the aisles, and we're putting stuff in there. And I'm thinking to myself, 'This guy is living up to his reputation as the Round Mound of Rebound.' We're getting everything: bread, Oreos, milk, cookies, crackers; you name it. This thing is piled."

Scott Brooks
The pair checked out, put the bounty in the trunk of Barkley's car. Then Barkley left the store, driving in the opposite direction from his house. Brooks, as was often the case, didn't ask questions.
"Now we stop underneath an underpass, and now all of a sudden, I swear, it was like 30 or 40 or even 50 homeless people just converge on our car. (Barkley) opens up his trunk, and he passes out the groceries. And that day right there, that made such a lasting impression on me — on who he is and what it is to be a professional athlete."

Charles Barkley
When the roommate arrangement ended later during Brooks' rookie season, it did not end the relationship between Charles Barkley and Scott Brooks.
An unlikely pairing spawned a long friendship for Charles Barkley and Scott Brooks
Charles Barkley had never invited anyone to stay at his home before Scott Brooks in 1988. He never did again, either. But Barkley took a liking to the 5-foot-11, 165-pound sprite out of UC Irvine.
"I love the little guy. He's the little, little guy everybody wants to do well in life. People want to see a guy like that go against the norm, an underdog. I call him, 'Wonderdog.'"

Charles Barkley
That "Wonderdog" moniker is the only nickname listed on Brooks' player page at Basketball-Reference.
Their careers couldn't have been much different. Barkley put together a Hall of Fame resume, winning the NBA MVP award in 1992–93 and making a whopping 11 All-NBA teams. Brooks carved out a niche as a backup point guard who could shoot enough to keep a defense honest and with enough handles not to turn the ball over often.
He turned that into a 10-year stint bouncing around the NBA, playing for six different teams.
Brooks got his first NBA coaching job as an assistant to Jeff Bzdelik with the Denver Nuggets in 2003 and retained by George Karl after a head coaching change. After a season as an assistant with the Sacramento Kings, Brooks went to the Seattle SuperSonics (and later the Oklahoma City Thunder). Working for P.J. Carlesimo, Brooks wound up replacing him early in 2008–09, the Thunder's inaugural season.
The Thunder were 338–207 under Brooks from 2008–15 and played in the 2012 NBA Finals. He was Coach of the Year in 2009–10. Recently fired by the Washington Wizards, Brooks put together a 183–207 record in five seasons.
Brooks put together a career as an NBA lifer. Thanks in part, at least, to a big assist from Charles Barkley to an unknown rookie.