Former Titans DL Josh Evans Just Got a Major Boost in His Cancer Battle
Josh Evans is in the fight of his life.
A veteran defensive tackle best known for his years alongside star quarterback Steve McNair on the Houston Oilers/Tennessee Titans — and the forgotten Tennessee Oilers compromise — Evans is currently battling kidney cancer.
Here's how Evans just got a major boost in his fight.
Josh Evans played 10 NFL seasons
RELATED: How Ryan Tannehill Will Make More Money Than Patrick Mahomes Over the Next Four Years
A 6-foot-3, 280-pound defensive tackle from Alabama, Mijoshki Antwon "Josh" Evans went undrafted in 1995 out of UAB. He signed with the then-Houston Oilers and played seven games as a rookie.
By 1998, Evans earned a key role on the Titans' defense and totaled 3.5 sacks in 14 games, 11 of which were starts. A year later, Evans recorded 3.5 sacks and five tackles for loss on a Titans team that lost to Kurt Warner and the Rams in the Super Bowl.
Evans had five tackles in the Titans' heartbreaking 23-16 loss.
A drug-related suspension cost Evans the entire 2000 season. He returned in 2001 and posted career-highs in sacks (5.5) and tackles for loss (12).
Evans spent his final three years with the Jets and recorded six sacks in his first season there, but moved to the bench in 2003 and played his final game in 2004.
Evans is currently battling kidney cancer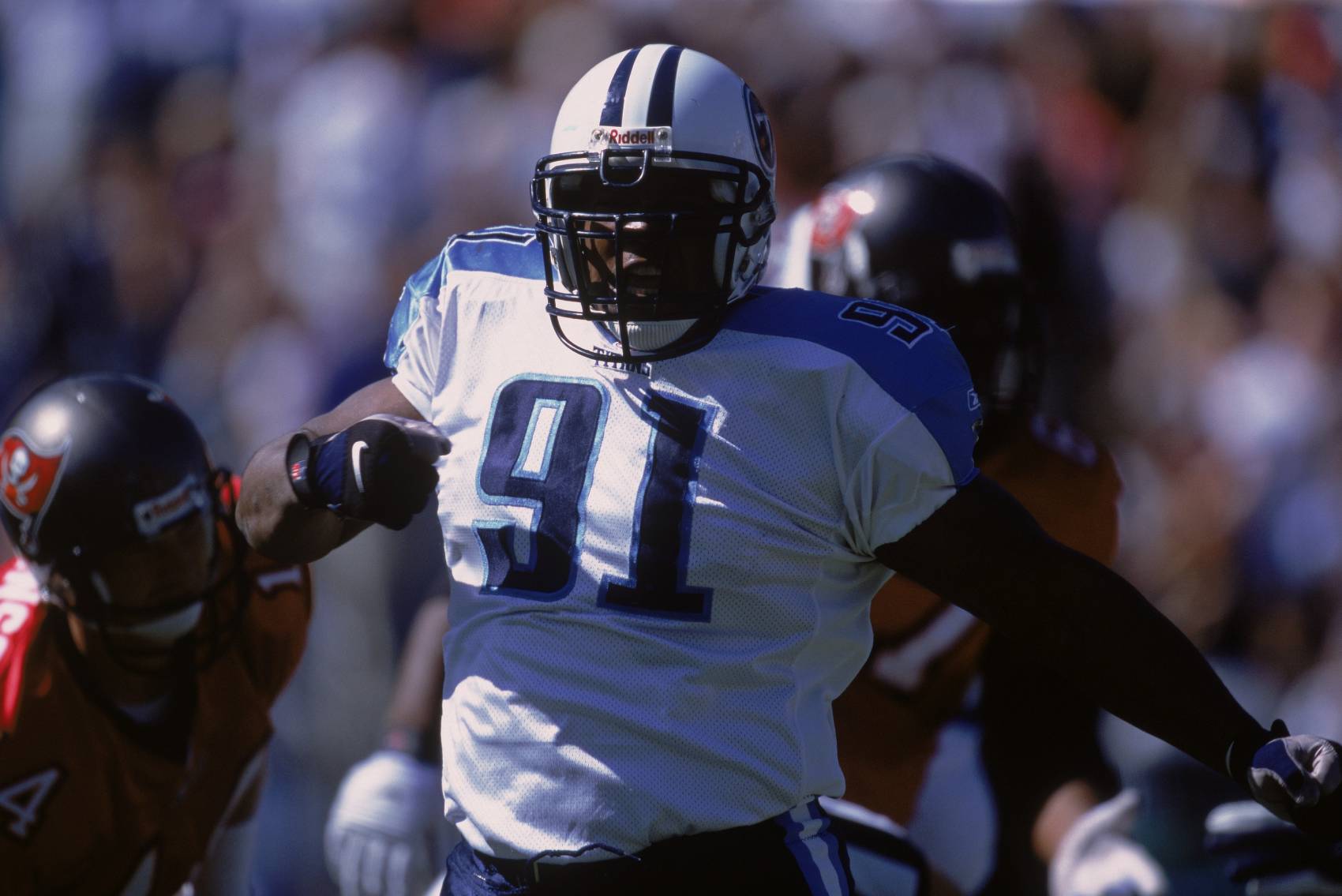 RELATED: Carmelo Anthony's Dad Died of Cancer But He Left Behind an Object the NBA Player Still Cherishes
In January, doctors discovered tumors on Josh Evans' kidneys, gall bladder, intestines and pancreas. When he entered an Atlanta treatment facility in June, doctors learned the disease had spread to Evans' spine and liver.
Evans discussed his cancer battle in an interview with the Titans' official website.
"I'm fighting hard, man, I promise you that. It ain't easy. But I'm fighting, and I'm praying I can get through this and I can get myself together. I am not going to give up, regardless of the news I get."
Evans described his situation as "dire."
Josh Evans just received a major boost in his cancer fight
RELATED: The Tragic Death of Kevin Mawae's Brother Redefined His Legacy of Faith and Football
Although Josh Evans hasn't played for the Titans in nearly 20 years, the franchise is doing their best to support their former defensive lineman.
The Titans released a video featuring some of his former teammates sending their best wishes to Evans.
Now, Evans is getting another boost by way of the Titans. Susan Dragotto McFarlin, who worked in the Titans' community relations department, opened a GoFundMe page to help Evans and his family.
"We've started this fund so that everyone who knows Josh, loves Josh or just wants to help him and his family can make a donation of any size and ease the financial burden of this aggressive illness," McFarlin wrote on the page.
The page had raised nearly $1,900 of its $2,500 goal through July 25.