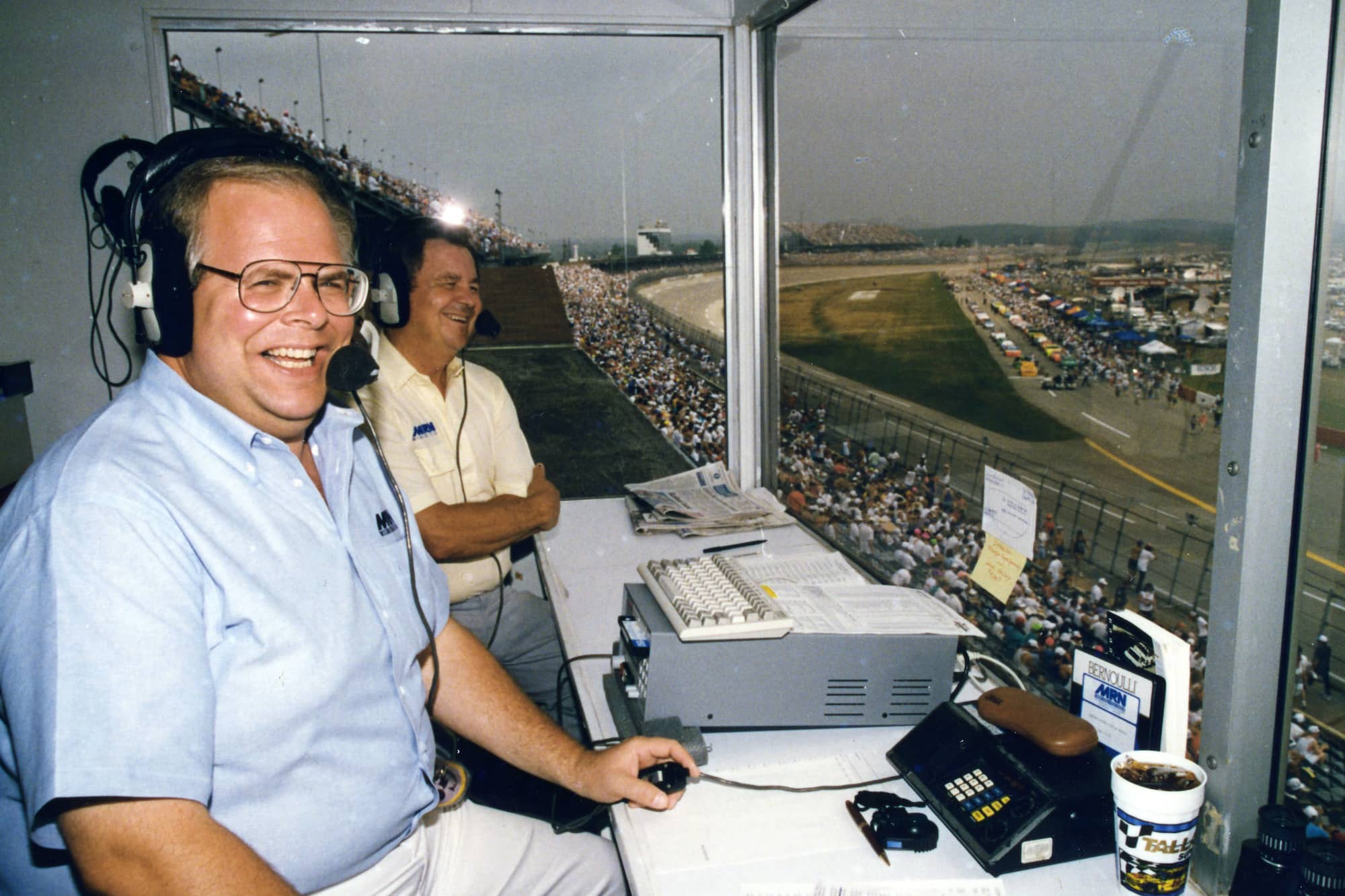 Former 'Voice of NASCAR' Eli Gold Reveals He's Battling Cancer
Former 'Voice of NASCAR' Eli Gold revealed this week that he is in a challenging fight with cancer.
For years NASCAR and University of Alabama football fans have listened to the familiar voice of Eli Gold describe the action. He hasn't covered races in several years and unexpectedly missed the 2022 Crimson Tide season due to health issues. This week the veteran announcer shared with fans that he is fighting a treatable form of cancer and is making progress in his battle. 
Eli Gold has long career covering NASCAR
Eli Gold made his NASCAR broadcasting debut with the Motor Racing Network at the 1976 World 600 at Charlotte Motor Speedway. For the next 40 years, Gold worked with the network in various capacities, including as a host of "NASCAR Live," a national weekly show on terrestrial radio stations, MRN, and SiriusXM. 
In addition to his radio calls, he also served as lead television announcer for TNN's coverage of the Cup Series for several years, working with analysts, including Buddy Baker, Dick Berggren, and Phil Parsons. He also covered NASCAR with ESPN, CBS Sports, and NBC Sports.
Gold announces cancer diagnosis
This week, the former NASCAR broadcaster revealed on social media that he has been diagnosed with cancer.
"I want to thank everyone for their well wishes and prayers," he said in a statement. "After extensive testing, I have now been diagnosed of a treatable form of cancer. I'm already making progress and hope to get back behind the mic again soon. Roll Tide!"
Missed 2022 season as voice of Alabama
While many sports fans know Gold for his work with NASCAR, he has another loyal group of listeners in Alabama who have listened to his calls of Crimson Tide football since 1988. 
He announced that he would miss the 2022 college football season due to what was described as "health issues." At the time, Alabama coach Nick Saban spoke fondly of the veteran broadcaster.
"Eli has done a fantastic job being the voice of our iconic brand at the University of Alabama for a long time," Saban said. "Our thoughts and prayers are with him and his family and we certainly hope that he has a speedy recovery. He's a good friend and he's been a great ambassador for the University of Alabama. We appreciate all that he's done more than you know." 
NASCAR and its fans feel the same way.