Former Yankee Sparky Lyle Had a Disgusting Fondness for Birthday Cakes
Sparky Lyle was a trendsetting closer who paved the way for some of baseball's greatest relievers. When the Yankees All-Star wasn't clinching games or working on his best-selling book, The Bronx Zoo, Lyle was a noted prankster responsible for iconic tricks and moments in the Yankees' clubhouse.
One of Sparky Lyle's most memorable pranks involved birthday cakes. Who was Sparky Lyle, and what was his fascination and disgusting fondness for birthday cakes? Let's take a look.
Sparky Lyle was one of baseball's first true closers
Years before the traditional one-inning closer like Mariano Rivera or Trevor Hoffman, Sparky Lyle made a name for himself as the "fireman" closer. Lyle would pitch multiple innings at a time — he even pitched 137 innings across 72 games with the 1977 Yankees — and dominated hitters in the process.
Lyle posted a 2.85 ERA and 69 saves in five seasons with the Boston Red Sox. The New York Yankees acquired Lyle, 27, before the 1972 season and turned him into one of the sport's top relievers. Teams had started using bullpens similar to their format today in the 1970s, albeit with pitchers seeing far more action than one or two batters.
Sparky Lyle went 57-40 with a 2.41 ERA, 141 saves, and three All-Star nods in seven seasons with the Yankees. Lyle won the 1977 American League Cy Young Award after going 13-5 with a 2.17 ERA, 26 saves, and finishing a career-high 60 games for the World Series-winning Yankees.
Lyle had a particular love for birthday cakes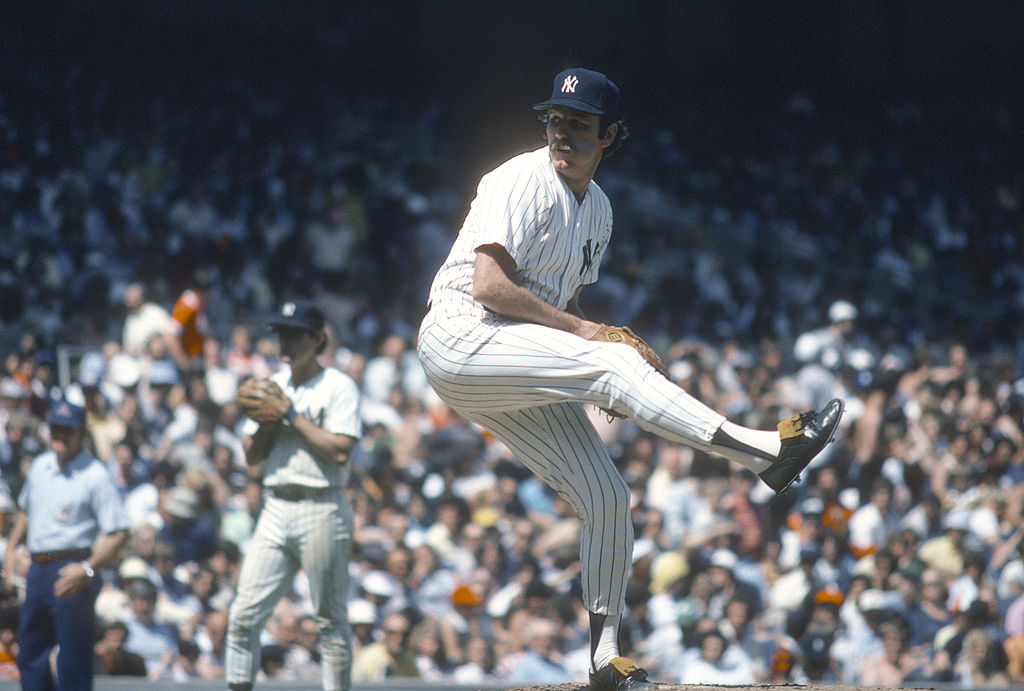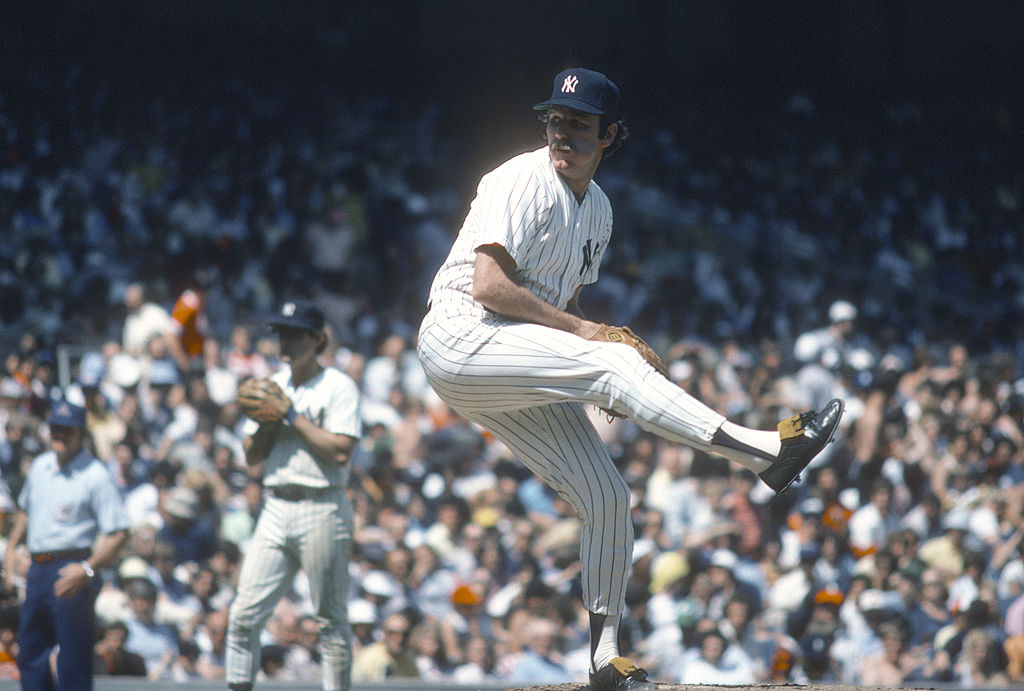 Sparky Lyle was one of the most memorable pranksters in baseball history. Lyle quickly gained a reputation for giving "hotfoots," a prank involving subtly setting someone's shoe on fire using a match. Lyle also famously put goldfish in the dugout water cooler and even ordered pizzas to the other team's bullpens.
If Lyle did those pranks in 2020, he would likely be criticized for not "respecting the game." In the 1970s, however, he was a reliever with a colorful personality who was worth every cent the Yankees paid him—nothing more, nothing less.
Sparky Lyle's most famous prank, however, involved birthday cakes. Because Lyle didn't pitch until midway through games, he had time to sneak into the Yankees' locker room and sit naked on the birthday cakes prepared for his teammates.
When the birthday cake was unveiled after the game, Yankees players found an imprint of Lyle's posterior on the cake.
Lyle eventually stopped the prank because he was worried someone would "put a needle in the cake."
Where is Sparky Lyle now?
Although the best days of Sparky Lyle's career came with the Yankees, he didn't retire in pinstripes. The Yankees traded Lyle to the Texas Rangers in November 1978 in a blockbuster headlined by top Rangers pitching prospect Dave Righetti. Lyle was expendable because the Yankees signed All-Star closer Goose Gossage after Lyle's Cy Young season in 1977.
Sparky Lyle retired after the 1982 season with an American League-record 232 saves. Lyle's 238 saves were the most by a left-handed pitcher, a record that Righetti, ironically, broke in 1991. Lyle went 99-76 with a 2.88 ERA and left a lasting legacy on the Yankees organization.
In 1998, Sparky Lyle fully transitioned into a coaching career when he became the first manager of the Somerset Patriots, an independent league team in New Jersey. Lyle was the Patriots' manager from 1998-2012 and led them to five Atlantic League pennants.
Sparky Lyle, who turns 76 in July, has also occasionally appeared at the Yankees' annual Old Timer's Day.