Former Yankees Catcher John Ellis Served as a Bounty Hunter During Offseasons
John Ellis arrived in New York during the Yankees' down years. Although he didn't stay in the Bronx long enough to witness the Yankees' 1970s revival, the journeyman catcher carved out a nice, 13-year career.
During offseasons, John Ellis traded his baseball job for one in law enforcement. Ellis wasn't a police officer, though.
Instead, John Ellis served as a bounty hunter during offseasons. Here's his story.
John Ellis was a Yankees prospect in the 1970s
John Ellis was the ideal backup catcher during the 1970s; he hit decently, had some pop in his bat, and performed well behind the plate. Ellis hit .262 with 69 home runs, 391 RBIs, and 116 doubles in 13 MLB seasons.
John Ellis entered the major leagues as a 20-year-old in 1969, right in the middle of the Yankees' down years, and played in New York until 1972.
When it became fully evident that Thurman Munson was the Yankees' catcher of the future, the team dealt him to Cleveland for future All-Star third baseman Graig Nettles.
Ellis spent 1973-75 in Cleveland before he finished his career with six seasons in Texas.
Ellis served as a bounty hunter for bailbondsmen during offseasons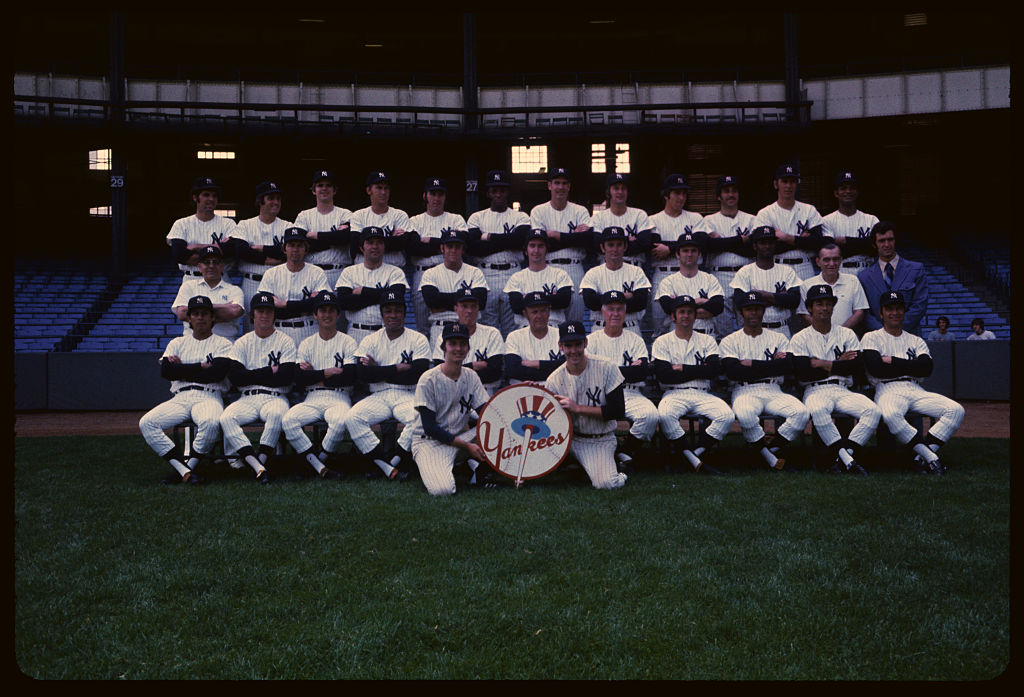 In a time before extravagant contracts that paid players well into retirement, the majority of athletes took other jobs during their respective offseasons. Some were as simple as promoting events or selling cars.
John Ellis went a different route, though. Instead of throwing out and chasing runners, Ellis chased down enemies of the law.
According to BountyHunterEdu, bounty hunters work with bail bondsman "in order to track, locate, apprehend, and return fugitive criminals to the criminal justice system."
That's not to say John Ellis wore a cowboy hat and rode a horse like bounty hunters in Western movies or video games. That certainly would have been a sight, though.
When describing a 1974 brawl between the Texas Rangers and Ellis' Cleveland Indians, Longtime Texas sports writer Mike Shropshire referenced Ellis' offseason career in his 1996 book, Seasons From Hell.
"Ellis, who picked up extra money in the off-season working as a bounty hunter for bailbondsmen, was not the sort to take kindly to Randle's show pugnacity.

Fists began to flail, players from both teams joined the brawl, people were punched, kicked, stomped."
John Ellis later traded bounty hunting for charity work
John Ellis eventually retired and hung up his bounty hunting hat. Whether or not said hat was a cowboy hat remains unknown to this day.
Ellis had already lost a sister, brother, and a sister-in-law all to lymphoma before he was diagnosed with Hodgin's lymphoma in the 1980s. Thankfully, Ellis survived and created the Connecticut Sports Foundation Against Cancer in 1987.
Ellis partnered with sports celebrities, including Yankees legends Mickey Mantle and Whitey Ford, to "provide economic assistance and compassionate financial aid to cancer patients," according to the CCF's official website.
The Connecticut Sports Foundation Against Cancer changed its name to the Connecticut Cancer Foundation in 2017.
CCF granted over $6.1 million to more than 7,000 Connecticut families, according to the organization's official website, and donated over $2.2 million to cancer research as of May 2020.