How Do Formula 1 Cars Go From Race to Race?
Formula 1 racing might get overshadowed by NASCAR in the U.S. But the international racing community considers it the peak of motorsports. Sprawling over five continents with drivers worldwide, Formula 1 is one of the most international leagues on the planet. While tennis, golf, and other international sports have to work hard to travel the world, it pales in comparison to Formula 1. 
Formula 1's race schedule
RELATED: Lewis Hamilton and His Mercedes Team Are Basically a Formula 1 Cheat Code
Formula 1 has been at the front of the racing world for over 70 years. With millions of fans worldwide, it's secretly one of the most lucrative sporting leagues on the planet. However, just because it rakes in millions and enjoys an international audience, it doesn't mean that holding races across the world is an easy task.
Formula 1 spans the globe, racing in Asia, Europe, North America, South America, and Australia. This requires a gameplan that allows not only the drivers but their cars to travel all over the world. Fuel, equipment, racing teams, and all media equipment have to survive trips that span the globe. 
On top of the race and TV crews, a dedicated team transports entertainment elements and works with local governments and promoters to ensure every race goes on without a hitch. All in all, every new race is a meticulously planned event that required everyone to work together. The biggest challenge, however, might be in sending the cars across the globe. 
Some assembly required
RELATED: How Formula 1 Wunderkind Max Verstappen Became a Multimillionaire at 23 Years Old
Transporting dozens of cars worldwide takes hard work, a good plan, and a team of people already working toward the next race while the previous one is taking place. As soon as a race ends, those cars must be taken apart and prepared to ship on planes. After all, one can't simply drive to the next location. 
Every car has a particular plan for how to do this. Drivers and teams ensure that every single piece is transported safely. Sometimes, this means traveling by land and sea if the time and elements permit it. Often, the first team members arrive a week-and-a-half before a race to make sure that this happens. 
While it might seem like racers have several cars available, every racer has only one unless it's out of commission. This means that from a logistical standpoint, every step in the process must be perfect. Many people's only jobs involve the safe transport of drivers, equipment, and safety measures along the way.
Shipping and handling Formula 1 cars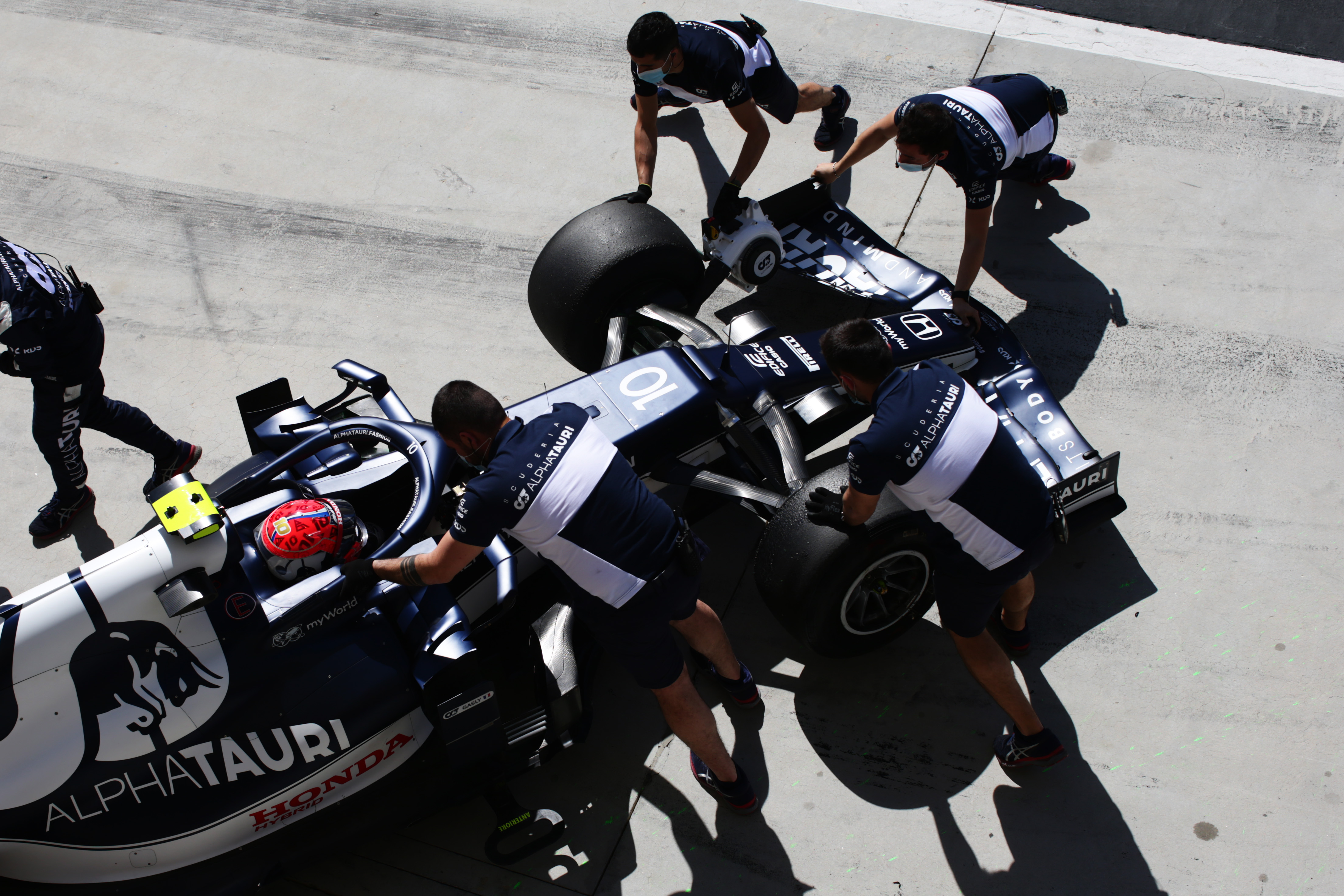 With garages set up, equipment in hand, and time working against them no matter when they start, everything has to go on without a hitch. For the drivers themselves, there's no one way to get to the race. Successful drivers with either wealthy corporate sponsors or their disposable income often take a private plane from race to race, although others travel commercially. 
The cars are unboxed, with the engine, gearbox, wings, mirrors, suspension, chassis, and other parts set into slotted boxes with each driver clearly labeled. Surprisingly, this method goes without a hitch most of the time.
If all goes well, the car will be ready not just in time for the race but in time for all the practice runs leading up to it. If something goes wrong, teams have to ensure that they can reach the home base and get any parts they need as quickly and painlessly as possible.
Every car is unique in its way, and everything from the events themselves to the shipping process is meant to keep this trend alive. However, once the race goes on without a hitch, the team is already working toward doing it again the next week. This is what makes Formula 1 unique inside the sporting world.