Max Verstappen Thought He Was Being Pranked When Told of His Formula 1 Call-Up With Red Bull Racing
It's a joke, right? That's what a younger Max Verstappen thought. 
No way this is happening, the 2021 Formula 1 champion rationalized nearly five years ago. 
Verstappen wasn't in the mood to be punked, but he ended up pulling a prank on himself. 
Max Verstappen didn't believe his F1 time had come just yet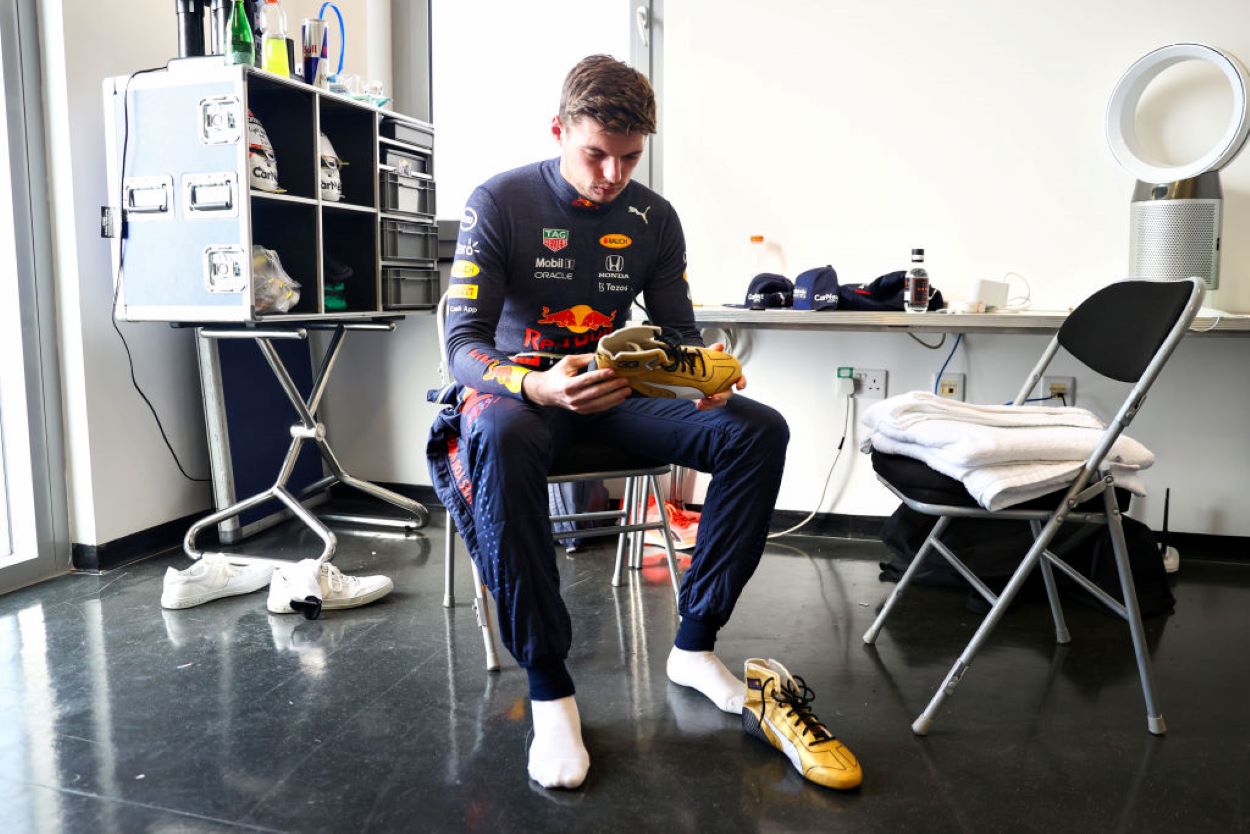 Verstappen first emerged as a full-time driver on Red Bull Racing's team as a teenager in 2016. He joined Toro Rosso, the organization's junior team. Fast-forward nearly one year. Driver Daniil Kvyat could not compete at the 2016 Spanish Grand Prix. A replacement was needed, and the call went out to Verstappen. 
Upon hearing the news, he brushed everyone off. 
Red Bull Racing driver program leader Helmut Marko said Verstappen declared the rumor was "nonsense," planetf1.com reported. 
During a team dinner, Verstappen's father, Jos, calculated the rumors could be true. He had a feeling, but it was brushed off by his son. 
According to thesportsrush.com, Marko said: "That's right, yes. Jos did realize something was going on and that Max might be driving for Red Bull. But Max thought it was sheer nonsense."
As a teenager, Verstappen had a tough time believing the adults in the room
Nonsense, it was not.
Although the lunch the sides endured the next day proved to be a bit uncomfortable. Marko was forced to stall and remain vague while contract negotiations unfolded at headquarters.
"During the lunch that followed," Marko recalled. "I could not get straight to the point. At the same time, there were all sorts of things going on in England in terms of contracts and preparations, so I had to talk around it a bit.  
"It was only at the end of that lunch that I was able to get down to business when Max was already wondering why he was there at all." 
Verstappen still thought the whole situation was a joke, needless drama.
He experienced F1 the previous season, the series' first 17-year-old racer. Now, a potential full-time seat was on the line. 
Seriously.
Verstappen: 'It will always be something special for me'
After only 23 starts for Toro Rosso, Verstappen finally accepted the news as reality and prepared to start the GP with no track testing time. At Circuit de Catalunya, the rookie took advantage of Mercedes teammates Lewis Hamilton and Nico Rosberg crashing and taking each other out of contention on the first lap. 
At 18 years and 228 days, Verstappen became F1's youngest winner when he claimed the checkered flag. 
"It will always be something special for me," Verstappen told CNN's The Circuit. "Especially the way it came, totally unexpected, in a new team, straight away in the first race. I was very relaxed because the team told me to try to understand the car; there was no pressure." 
That's no joke.
Like Sportscasting on Facebook. Follow us on Twitter @sportscasting19.