Formula 1 Driver Carlos Sainz Overcomes Slow Start to Turn In One of Career's Most 'Enjoyable' P8s at Turkish Grand Prix
A sluggish start plagued Formula 1 driver Carlos Sainz Jr.'s opening of the Turkish Grand Prix.
But beyond the sputtering opening and eventual eighth-place finish, Sainz referred to his spin around Istanbul Park as quite "enjoyable."
Indeed.
Formula 1 driver Carlos Sainz overcomes obstacles during Turkish GP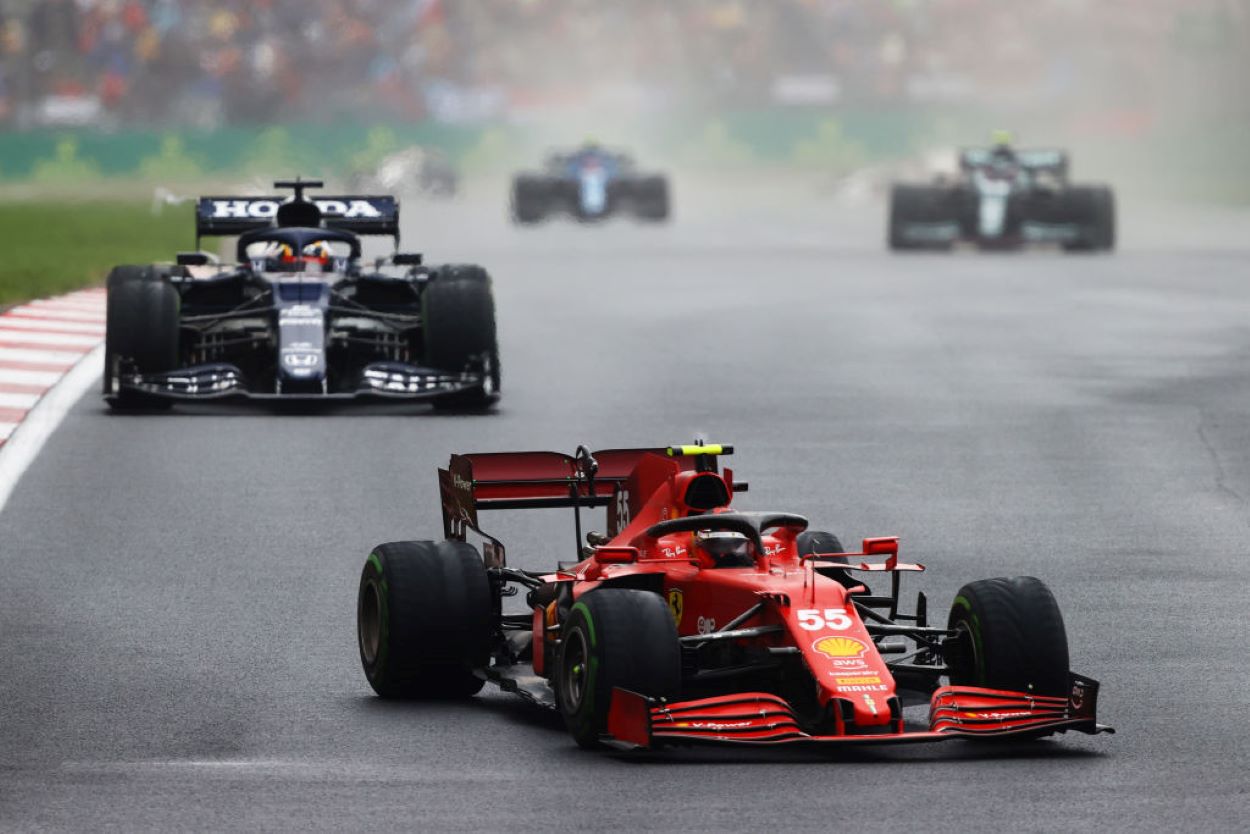 Generally, P8s are not considered brag-worthy, but Sainz insists the Oct. 10 effort was among his personal favorites. 
Here are some of the situations Sainz endured during the Turkish GP: 
The track's damp, ever-changing conditions  
Starting 19th after getting busted for using illegal power unit parts  
Sliding into Sebastian Vettel's machine on a passing attempt  
After overcoming those obstacles, Sainz analyzed his 135th career F1 race with formula1.com.
His conclusion?
"(The ride) was very enjoyable, to be honest, probably one of my most enjoyable races as a racing driver," Sainz said. "When you have the pace I had today and a track that allows you to overtake – especially when it's wet – it was a pleasure."  
And it could have been better.
While other drivers, like four-time defending series champ Lewis Hamilton, got caught up in the late-race indecision to switch tires – or not – Sainz believed his team's 8.1-second pit stop prevented the team from placing in the top five.  
"I could push really hard, obviously a shame about the pit stop that just (cost) us the possibility to finish in the top five (Oct. 10), but it is what it is," he said. "Congrats to the team because the car … was really nice to drive."  
Sainz previews aggressive driving style during Turkish GP
From his back-of-the-pack start, Sainz could feel the type of machine the crew assembled. Highlighted by his aggressive approach along Turn 12, Saintz steadily improved his track position as other drivers struggled with the damp track conditions.
"I think we did great as a team," Saintz said. "We were very strong all the time on (the) track, and we showed that we could have been fighting at the top."
Sainz's aggressive driving style in Turkey could preview Ferrari's game plan over the F1 series' final six events.
"I had to be (attacking)," he said. "I guess starting from the back, you have to be aggressive, and (Oct. 10) was the day to try and take a bit more risk, and it worked well.
"One by one, I could overtake into Turn 12; I could make my moves, make them stick, show my pace across the whole race."
Well, until the long pitstop, that is. 
Sainz opens United States Grand Prix practice with a fifth-place finish
"(It's) a shame about that slow pit stop that probably cost us a chance to be fighting a bit further ahead, but it's not a day to regret," said Sainz, adding he gained confidence from the P8.
Entering the United States Grand Prix on Oct. 24, Ferrari sits in fourth place in the F1 constructor standings, 201 points behind front-runner Mercedes.  
Sainz participated in the opening practice at Texas Motor Speedway in Austin, Texas, on Oct. 22. He placed fifth, 1.634-seconds behind the fastest lap time set by Mercedes' Valtteri Bottas.  
"It's looking good," he said. "Now I can just focus on the performance in the last six races."
Look for them to be more aggressive.
RELATED: Sebastian Vettel Executed a Disastrous Mid-Race Tire Switch to Slicks, and the Formula 1 Driver Knew It 'As Soon as I Left the Pits'