Formula 1 Driver Charles Leclerc Places No Blame on Ferrari Officials for Late Pit Stop, Missing Chance at Podium at Turkish GP
Formula 1 driver Charles Leclerc is not pointing the finger at anyone associated with team Ferrari.
Leclerc was driving a top-three car during the damp Turkish Grand Prix on Oct. 10. He knew it. He could feel it.  
Then the call came in.
Time to pit.
What? Now?
Formula 1 driver Charles Leclerc beat Lewis Hamilton to Turkish GP finish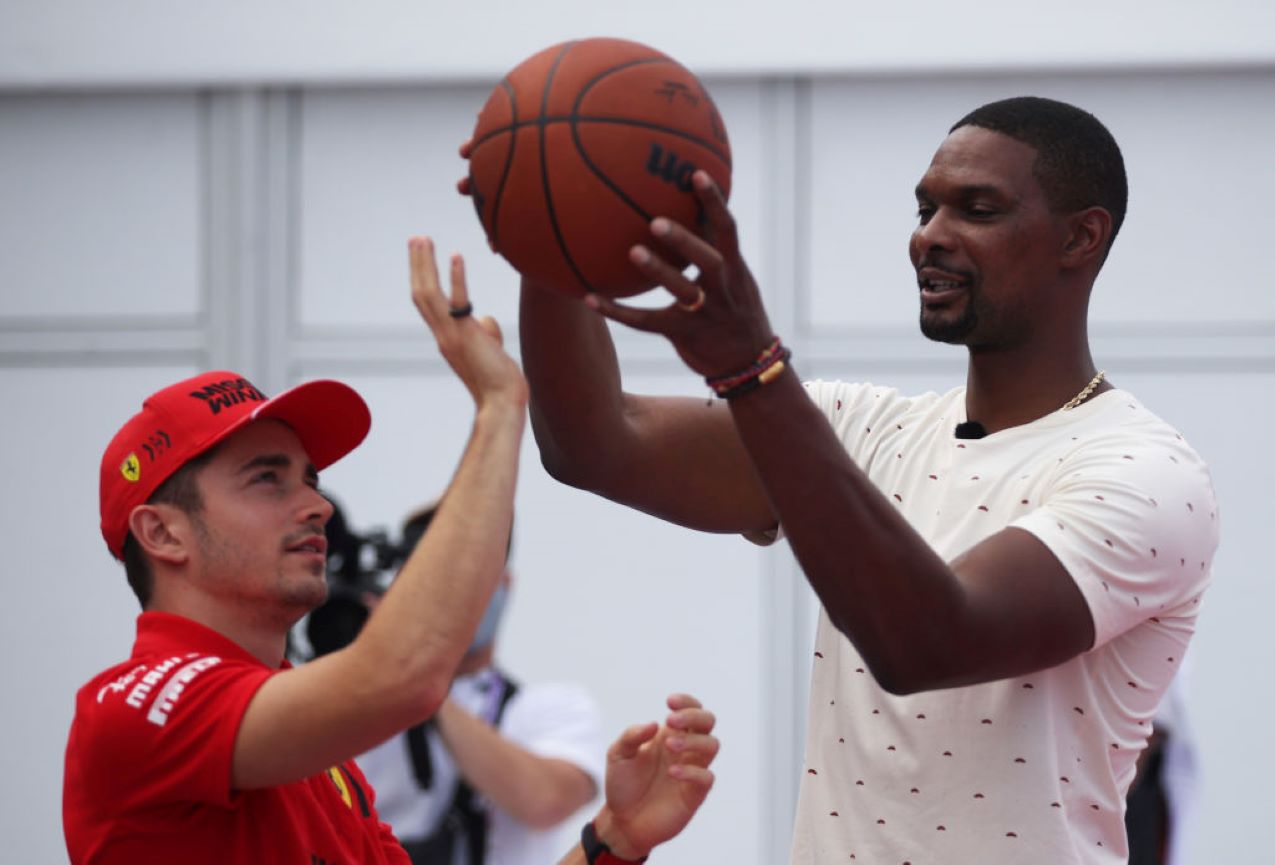 Leclerc started third on the grid at Istanbul Park and handled the wet conditions during the race's first half to put the team in contention at the 58-lap event.   
Tire management became the call of the moment as crew chiefs up and down pit row gambled with scenarios on the track's changing conditions.
Will the surface continue to dry? Or remain damp?
To pit or not to pit?
Different teams deployed different strategies. Some worked out. Some did not.
Driver Lewis Hamilton was so livid after being ordered to pit that he initially disobeyed the command but later lamented. The strategy didn't work for the four-time defending F1 champion. In harsh tones after the race, Hamilton said he had a third-place car but blamed the late pit call for pushing him back to P5.   
Leclerc was running on slick tires and didn't initially pit when most of the field paused to put on new intermediate tires.
Six laps later, Leclerc sensed the leaders were pulling away.
Tires 'never really came to life' after Leclerc's lap pit stop 
"They found a lot of performance — around three seconds a lap — and then we had no choice," Leclerc told formula1.com. "We had to stop [on Lap 47]."
When he returned to the race, time ran out on Leclerc making a late-race charge, settling for P4, ahead of Hamilton.
F1 analysts immediately jumped on the storyline of Leclerc missing out on a podium ride because of the indecision on changing tires along pit row.
Leclerc wouldn't bite. He didn't publicly air any grievances if he had any.
"For the last 10 laps, I was just trying to switch on those inters that never really came to life," Leclerc said. "It's a bit of a shame because that made us lose the podium, but I don't regret anything."
Leclerc maintains a 'clear picture' of races, team
In 75 career Grand Prix starts, Leclerc has collected two victories and 13 podiums.  
Leclerc captured back-to-back Formula 2 and Formula 3 titles before making his F1 debut in 2018. The next season, he was drafted by Ferrari to replace former world champion Kimi Raikkonen.  
The P4 in Turkey was not new for Leclerc.
It was the fifth time he placed one spot off the podium this season, entering the United States Grand Prix in Austin, Texas, on Oct. 24.
Leclerc is steering clear of pinning the blame on any one call.   
"I had a clear picture of the race," he said, "and we did the right choice, or what we thought was the right choice at the time."
RELATED: Emboldened Formula 1 Driver Valtteri Bottas Already Getting Praise From Former Team That Left Him Behind