Haas Engineer Reveals Why Team is Bullish on Formula 1 Driver Mick Schumacher Despite Registering Zero Points This Season
Formula 1 driver Mick Schumacher has the lineage and the attitude.
Now, all the rookie needs is a faster machine and more experience.
One of three F1 drivers yet to register a championship point this season, the son of Schumacher rolls on.
Formula 1 Driver Mick Schumacher accomplishes team first this season
Schumacher garnered attention during the Turkish Grand Prix on Oct. 4 for doing something the Haas F1 Team had yet to accomplish the season.
Win a race, wire-to-wire?
Nope, not quite.
Lead the race in laps?
Well, not exactly.
Finish in the top-10?
Ummmm …
The top-5?
Silence.
OK, so what did Schumacher accomplish in Turkey?
He earned a spot in Q2 based on pace.
What? Is that all?
Hey, Haas has endured a long season. It's a start.
"He (Schumacher) works very closely with his engineers," Haas Chief Race Engineer Ayao Komatsu said, reported by motorsports.com. "Plus, I work closely with him as well, in terms of the philosophy of how you approach the weekend, what we've done wrong, and what was the mindset for making certain things happen, either positive or negative."
Struggling Haas team is patient with young driving talent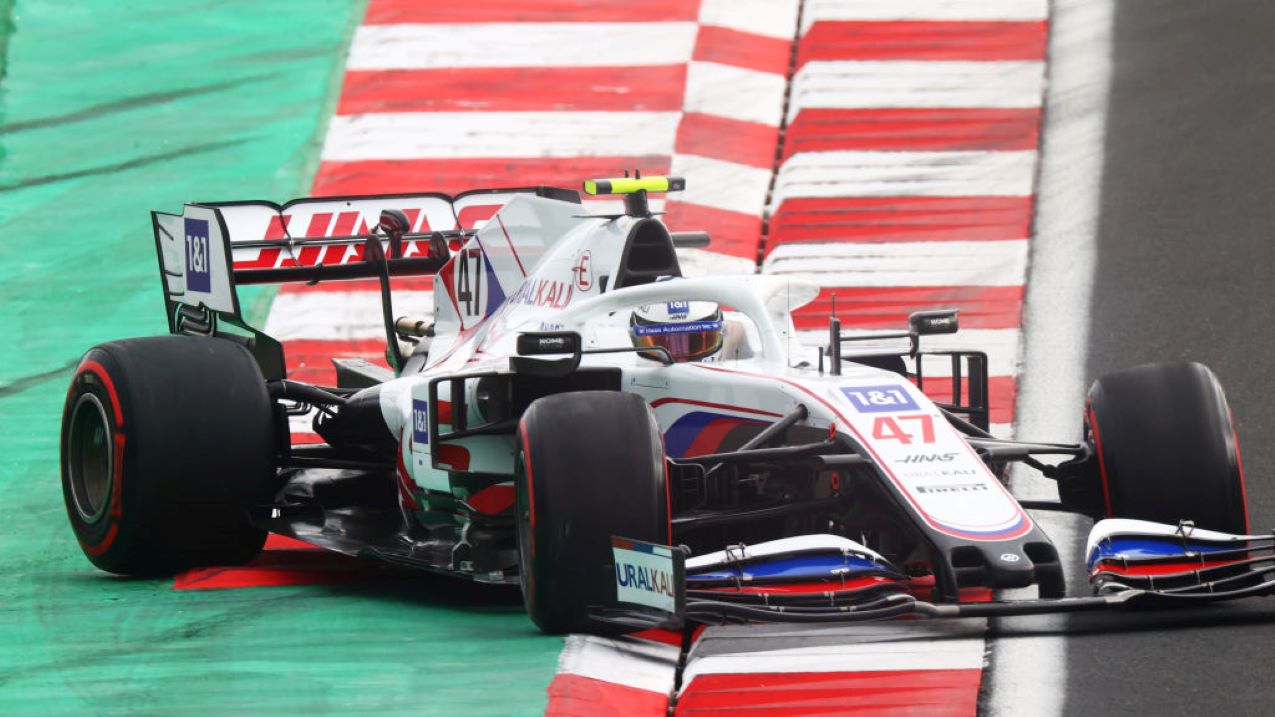 The Haas F1 Team is ranked last in the 10-team standings, with zero points. The second-to-worst team, Alfa Romeo Racing, has seven points. The No. 8-ranked squad, Williams Racing, has 23.
Haas officials believe Schumacher, whose father is F1 legend Michael Schumacher, has the attitude to lift the struggling organization over the next few seasons.
Komastu said the team is going to be patient with their young talent.
Schumacher has displayed a work ethic Komastu said he appreciates, and he's developed a driving edge.
"I think Mick works really hard," Komastu said. "Whether he has a good weekend or bad weekend, he's self-critical, in a good way.
"He's always looking for areas to improve. When he's talking about 'OK, I've done this wrong; I need to improve this, it doesn't actually depress him. It just gives him more extra motivation. So, he's always looking at himself as well as other things he can influence."
Younger Schumacher earned his keep with F2, F3 titles
Schumacher grew up around excellence. His father, Michael, is F1 royalty, winning 91 career events.
Schumacher the Younger earned his way into an F1 seat. He captured the F2 title in 2020 and the F3 championship in 2018.
In F1, he's seeking his first podium finish, after suffering through a series of crashes and technical difficulties as a rookie.
"He's constantly learning and improving and absorbing every single time," he said. "There's some weekends where he did a crash in a free practice session, and that had an impact on his qualifying performance, etc.
"Sometimes we sit down straight away, sometimes we talk about it a week later, or at the next event, but we never leave things unsaid or not looked at."
With Schumacher's work ethic and attitude, Haas may soon stand on a podium.
RELATED: Who Was the Better Formula 1 Driver: Ayrton Senna or Michael Schumacher?