Formula 1 Driver Sir Lewis Hamilton Wants to Wield Power, Race in South Africa Within Five Years: 'It's Dear to My Heart'
A cultural icon, Lewis Hamilton wants to follow his heart. The most successful Formula 1 driver in history, Hamilton is calling for the circuit to follow him to a new destination.
The 2022 F1 schedule was released recently and, to Hamilton, there was a major market missing from its 23-race calendar. He wants F1 to return to South Africa for the first time since 1993.  
Formula 1 driver Sir Lewis Hamilton encouraging circuit to race in South Africa
Hamilton is a seven-time F1 world champion. He is battling Max Verstappen for his fifth consecutive points title in a two-driver race with five races to go. His 95 Grand Prix wins are the most in history.
The British government knighted Hamilton in December 2020.
Sir Lewis Hamilton has clout.
And it appears he's starting to wield his power.
"The place that I really feel is dear to my heart and most important to me is to get a race back in South Africa," Hamilton told formula1.com. "I think there's a great following out there, and I think it would be great to be able to highlight just how beautiful the motherland is."
The last time F1 staged an event in South Africa, the Kyalami circuit near Johannesburg was utilized for the '93 season opener.
Domenicali: 'We have so many requests to host a Grand Prix'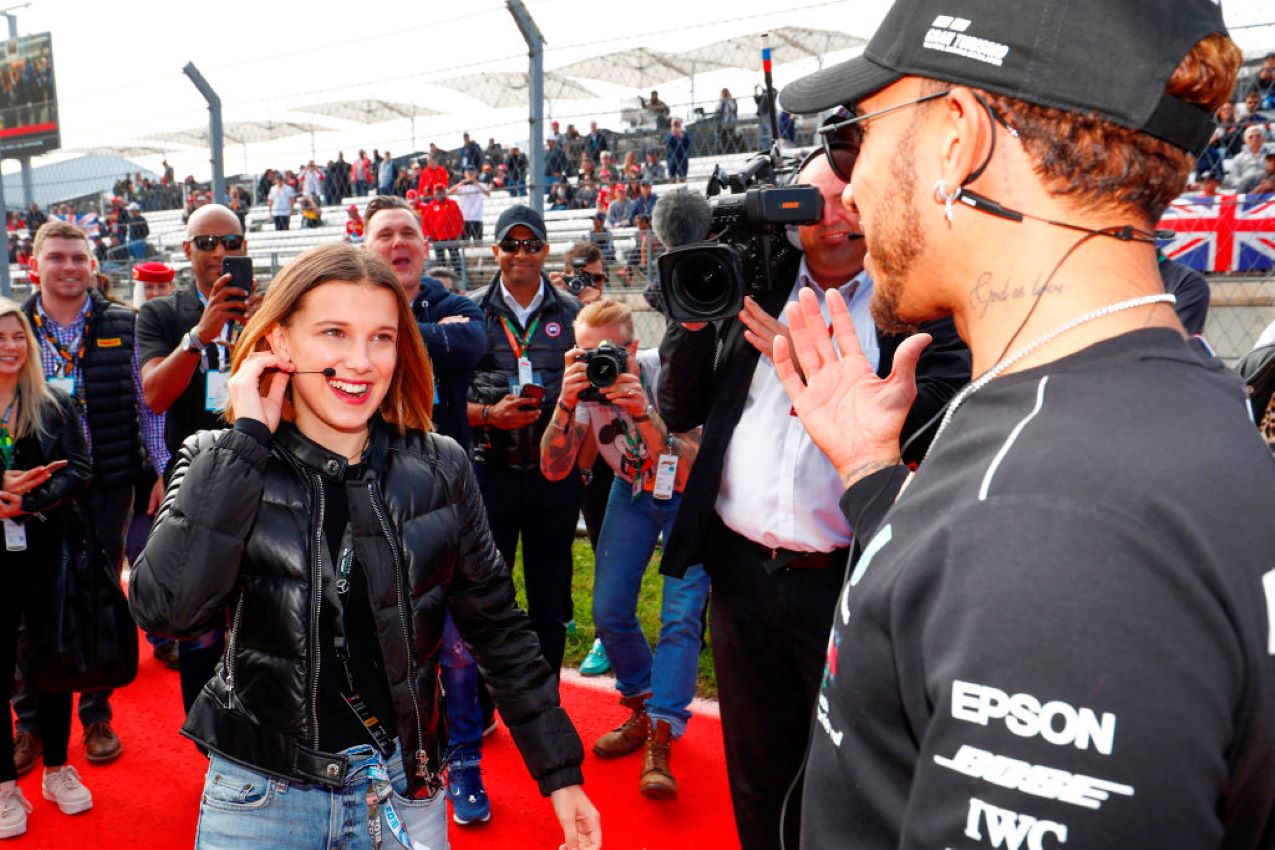 F1's 2022 schedule highlights two stops in the United States for the first time since 1984.
But, to Hamilton, the one stop that's missing is the one he wants to add.
F1 brass is listening.
Earlier this season, F1 President and CEO Stefano Domenicali was asked if a return trip to South Africa could materialize over the next five years.
His reply?  
"Yes."
Domenicali wrote in the "State of F1 Nation" article: "Regarding the future beyond 2022 … (we) have reached a point where we can choose where F1 will go.
"We have so many requests to host a Grand Prix. It shows our platform is attractive, with more and more governments seeing it as an opportunity to develop their businesses, local economy, and community awareness. Exciting times ahead."
Hamilton likes coming to America twice in 2022, wants to expand footprint
Hamilton agrees with expanding America's F1 footprint. The circuit will return to the bumpy Circuit of the Americas in Austin, Texas, and open the Miami International Autodrome.
"The US Grand Prix is fantastic," Hamilton said. "[But] it's such a huge country, having just one race here for sure isn't enough to really be able to tap into the sporting culture here and really encapsulate the fans and get them on a sporting journey – I think definitely you need to have at least two.
"Miami is going to be incredible, as is Austin. I don't know where they'd have the next one, but I'm not opposed to (another race in the United States); I think that's quite cool, these little mini championships in these continents is not a bad thing for the sport."
To Hamilton, an event in South Africa would make it better.
RELATED: Lewis Hamilton Is Alive Today Because of a Safety Device That His Mercedes Formula 1 Boss Would Have Removed 'If You Gave Me a Chainsaw'