Formula 1 Las Vegas Grand Prix: A Return to America's Entertainment Capitol Could Be in the Works
The popularity of Formula 1 in the United States has been on the rise for the past few years. Exciting races at Austin's COTA circuit and the Netflix show Drive to Survive have added momentum to F1's desire to expand into the American market.
Formula 1 has spent millions of dollars and decades trying to crack the U.S. market and its fan base with rumored races to be held in New York City and a possible revisiting of the Indianapolis Motor Speedway in an attempt to stoke fan engagement.
In 2021, there appears to be some real momentum behind Formula 1's bid to take over America. Thanks in large part to an epic championship battle between Lewis Hamilton and Max Verstappen, U.S. fan interest is at an all-time high, and the inclusion of a Miami street race on the 2022 calendar has everyone salivating for more.
Nevada's Governor confirms talks with F1 for a proposed street race
Nevada Governor Steve Sisolak confirmed via Twitter that there is genuine interest in bringing Formula 1 back to Las Vegas.
This would align very well with Formula 1's plans for expansion, not only in the U.S. but also as a destination sport that competes in some of the most spectacular settings in the world. Las Vegas is a natural fit as it already has the infrastructure to support F1's traveling circus and easily has the hotels, meeting facilities, and entertainment options required of an F1 race weekend.
Formula 1 has also been big on adding street races to its calendar with the Jeddah Circuit in Saudi Arabia coming this year and Miami's street circuit coming in 2022.
Street circuits have never been particularly fan-friendly, as they offer limited viewing for those in the stands. It can be tricky to see any of the on-track action beyond the section of track directly in front of you. Walls, buildings, bridges, and temporary stands all inhibit sightlines, and the compact nature of the circuits means that spectators are largely stuck in their seats and cannot roam to other parts of the track.
On the upside, having a Grand Prix in the heart of a major urban area means fans can take advantage of public transportation, find accommodations close to the circuit, and enjoy more of the host city than if the track was located far outside the city center.
Las Vegas' history with F1 has been less than glamorous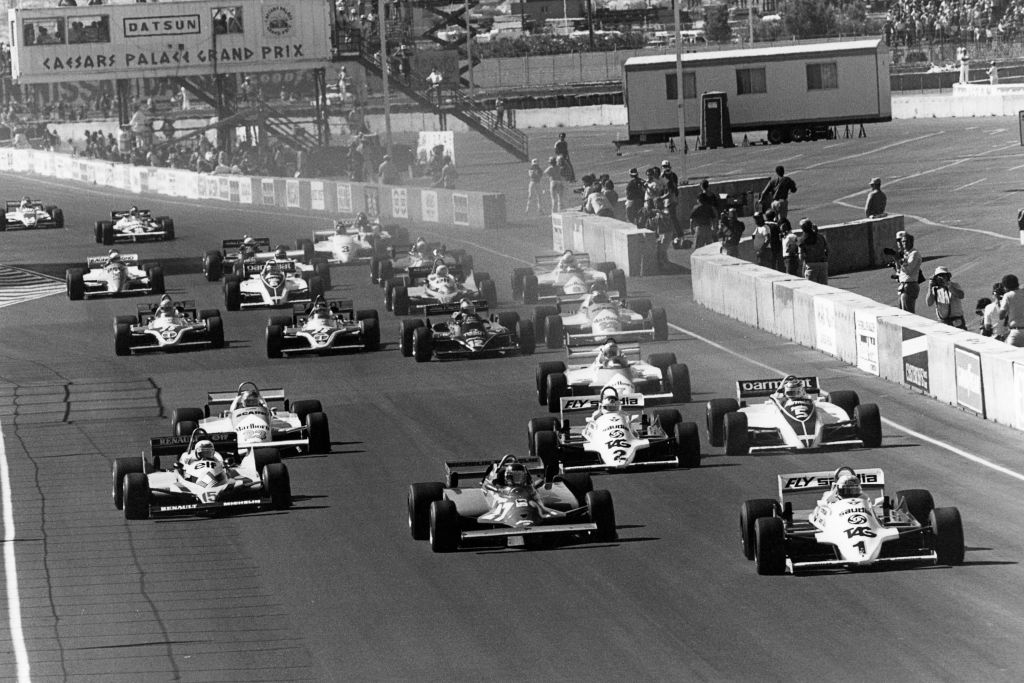 In 1981 and 1982, the city of Las Vegas played host to Formula 1. The circuit was constructed in the parking lot of Ceasar's Palace and was characterized by a repetitive and unimaginative layout.
Unpopular with drivers, teams, and fans, Formula 1 left Las Vegas at the end of 1982, handing the event over to CART Indycar. The race was won by Alan Jones in 1981 driving for Williams F1 and by Michele Alboreto driving the Tyrell-Ford in 1982.
Interestingly, Mario Andretti, the 1978 Formula 1 World Champion, won the Las Vegas race in 1983 during the CART Indycar years. He is the only driver to have raced there in Formula 1 and Indycar.
Formula 1 bosses view America as prime target for multiple rounds of racing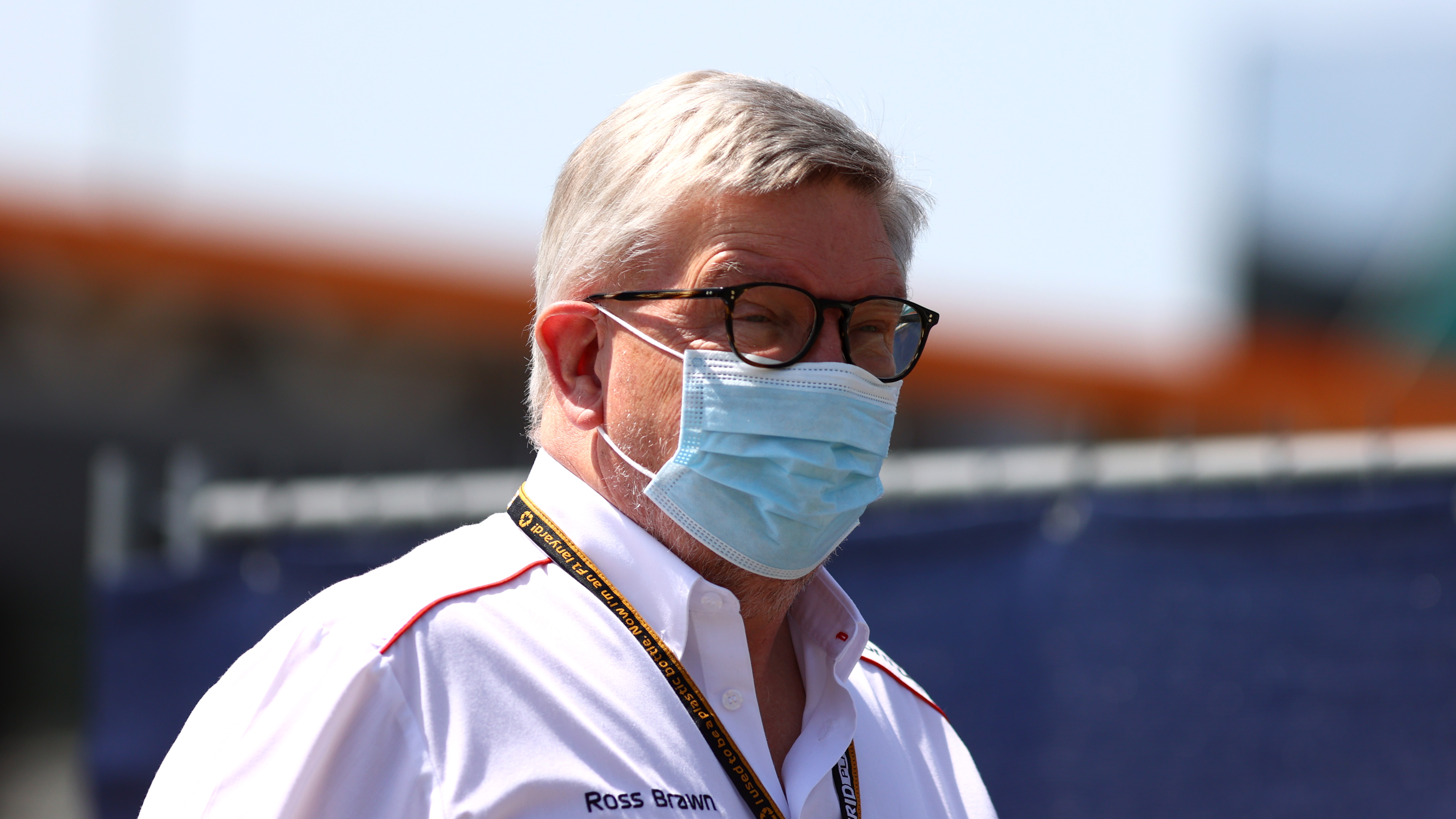 Stefano Domenicali and Ross Brawn have been quite vocal about the success of Formula 1 in America as of late. Their respective belief that a third race in the U.S. could be successful is likely based on the record crowds seen at the 2021 U.S. Grand Prix in Austin, Texas.
In his postrace column on the official F1 site, Brawn wrote, "We're seeing a very strong engagement with American fans now. For years, F1 was a cult hobby in America but we are now seeing a genuine increase in engagement. Fans know the drivers, they know the personalities, they know the nuances of F1.
"It's very exciting and I think it demonstrates F1 can comfortably have two races in the USA — and maybe more — because of the passion of the fans we've experienced this weekend.
A Las Vegas Grand Prix looks great on paper but will be challenging to pull off
Formula 1 is always eager to pursue new races in markets it thinks are valuable, but orchestrating a race on the strip in Las Vegas may be hard to achieve. This isn't a question of logistics, but rather finances. In recent years we've seen COTA struggle with the financial burden of hosting Formula 1.
If Nevada and Las Vegas can make a compelling financial case for hosting a Grand Prix, then there might be a future for F1 on the strip. If, however, the enormous costs of hosting this race cannot be balanced with revenue generated from fans visiting the area, then we may never see this come to fruition — similar to what happened with the ill-fated Grand Prix of America in New York City.
There is little doubt that fans would love to see a Formula 1 race in Sin City, as it remains one of the most popular destinations for foreign travelers to the U.S. The lights and glamour of the strip would complement the carnival atmosphere of a Formula 1 weekend perfectly, but it will ultimately depend on state and local government to build the financial case for such an event.
Related: Max Verstappen Blows a Hole in Formula 1's Plan to Conquer America