Formula 1 Notebook: Retiring Driver Kimi Raikkonen Has Family to Fulfill Adrenaline Kick; Friends Create Icy Race of Champions; and F2, F3 Employ New Points Systems
The countdown is on for Formula 1 drier Kimi Raikkonen before he puts his championship career in park.
Friends and Formula 1 rivals Valtteri Bottas and Mika Hakkinen organized the 2022 Race of Champions on an icy and snowy track.
The Formula 2 and Formula 3 series are set to employ new scoring systems.
Here are notes from around the F1 garage area:
Retiring Formula 1 driver Kimi Raikkonen will replace race intensity with family drama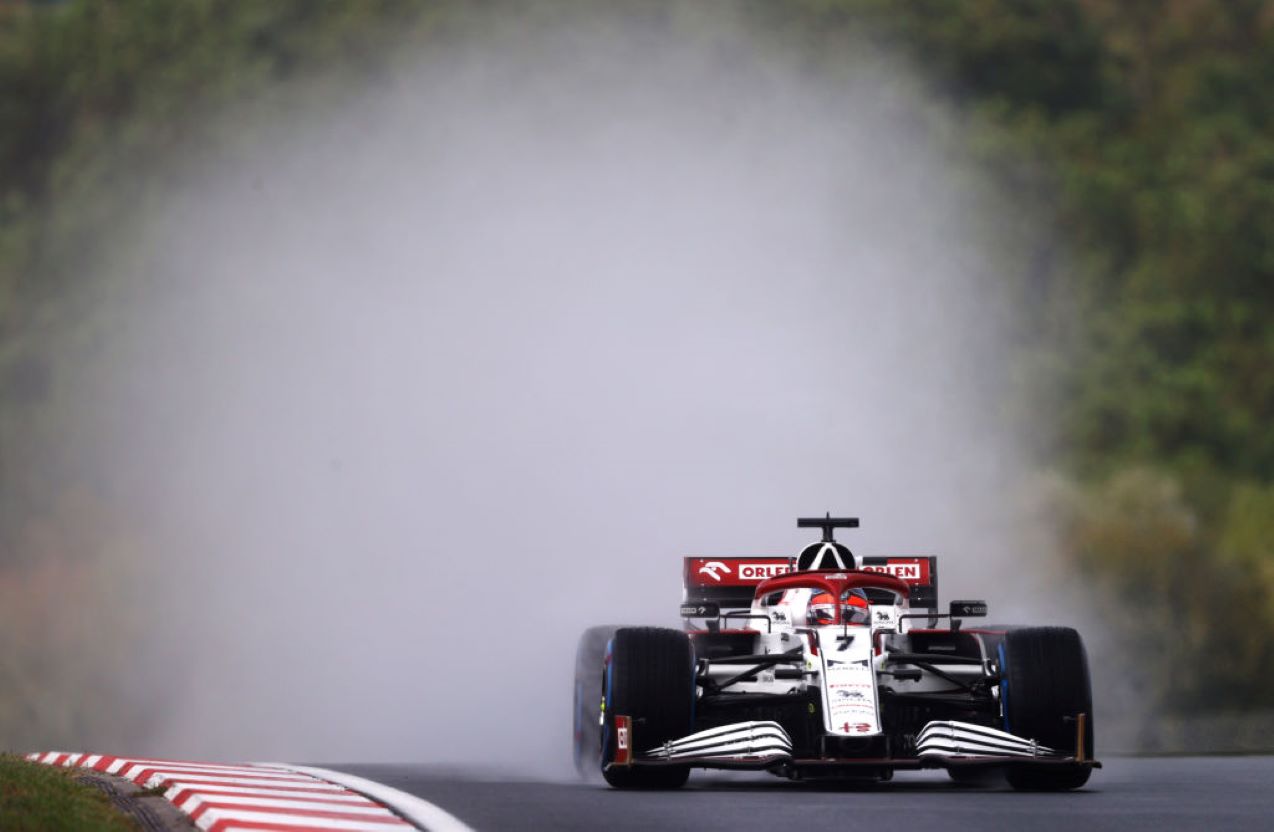 With just six races remaining before Kimi Raikkonen retires, the F1 driver is not concerned about fulfilling his need for an adrenaline rush from time to time.
The thrill of racing F1 likely can't be matched, but Raikkonen believes it can be replaced, according to formula1com.
"I don't think I have to replace it," Raikkonen said, reported by formula1.com. "It's a very normal thing that we do, at least for me. I've done it for many, many years, so it's not like it's any different than driving a car in many ways."
Raikkonen, who could exit with the most starts in F1 series history (349), captured the 2007 world championship and 21 races. He is slated to appear in the United States Grand Prix on Oct. 24.
During retirement, Raikkonen said he might try motocross or brave the hazards of family life.
"At home with the kids can be quite exciting sometimes," he joked. "I try to do motocross when I can, and more often, you feel more scared there (than) in here (an F1 ride)."
F1 drivers, friends Valtteri Bottas, Mika Hakkinen form icy 2022 Race of Champions
Formula 1 driver Valtteri Bottas and Finnish peer Mika Hakkinen organized the 2022 Race of Champions on snow and ice. Hakkinen serves as one of Bottas' career managers.
Hakkinen will drive as Team Finland during the race in Pitea, Sweden, on Feb. 5-6, according to formula1.com.
"We have become good friends with Mika, so I'm very happy to have him as my teammate representing Finland in the ROC Nations Cup," said Bottas, who won the Turkish Grand Prix on Oct. 10. "But then, of course, we have to try to beat each other in the individual Race of Champions.
"It will be entertaining for the fans, whoever wins it."
F2, F3 deploy new scoring systems for 2022
Officials from Formula 2 and Formula 3 announced on Oct. 21 the final details of the series new scoring systems.
In September, the organizations released their intentions in 2022 to race together on the same weekends at Formula 1 events.
Feature race points will be awarded in the same fashion as 2021, but only two points, instead of four, are awarded after winning a pole position.
Each driver will receive one free practice session, and the grid will be determined by one qualifying round.
F2 Sprint Races will feature a reverse order of the top-10 qualifying drivers. Of the top eight finishers, 10 points will be awarded to the winner, and each successive finisher will receive fewer points (10, 8, 6, 5,4, 3, 2, and 1).
The main difference for F3 is the Sprint Races will be settled by reversing the top 12 qualifying drivers. The scoring is the same as F2.