How Does Formula 1 Racing Work?
In America, NASCAR is the most popular auto-racing series. Outside of the U.S., when people think of motorsports, Formula 1 comes to mind. It's considered the highest level of racing across the world. But because it's not as popular here, many Americans aren't familiar with it. Here's a primer to help you understand how Formula 1 works and why it's so popular around the world.
The basics of how Formula 1 works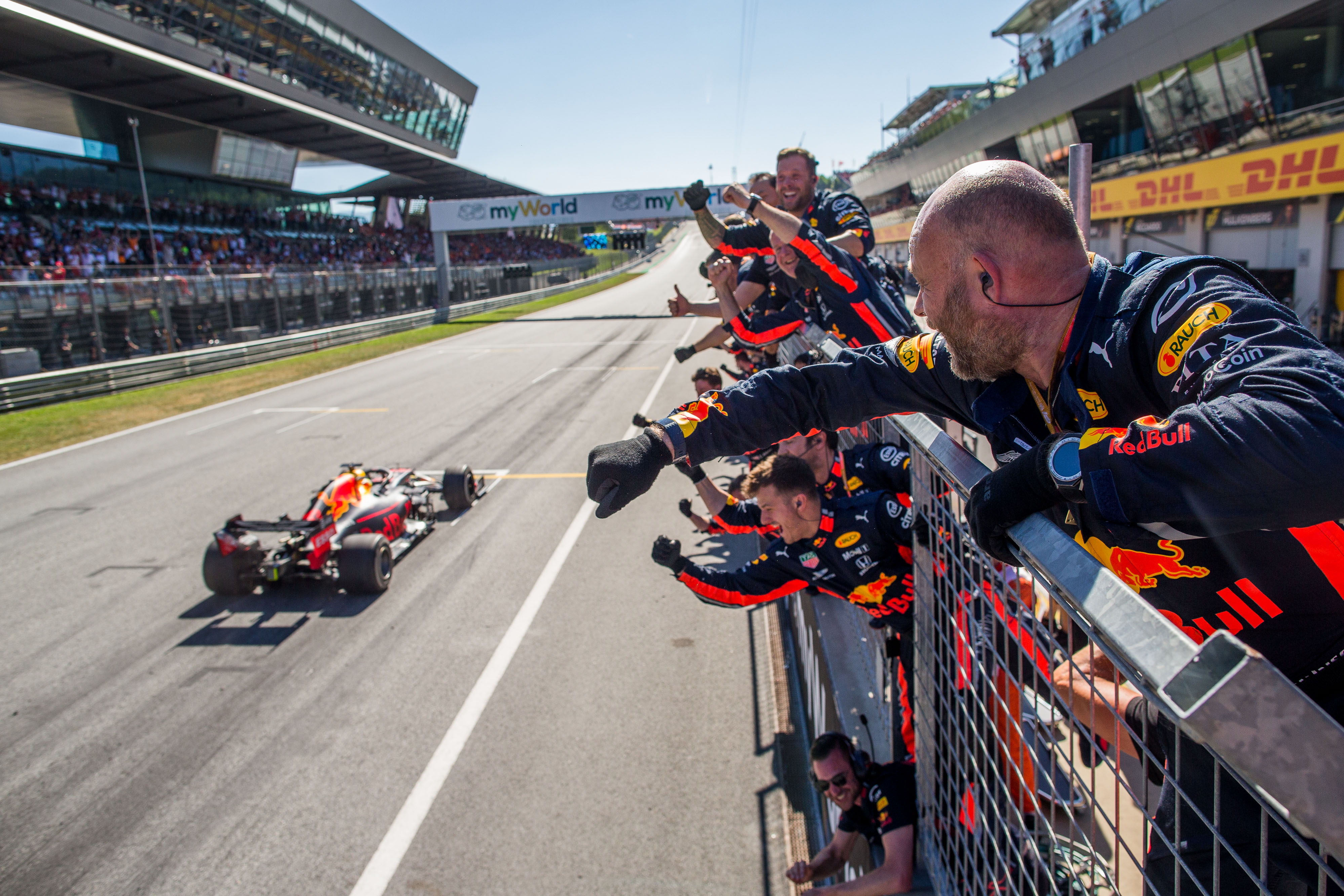 RELATED: Niki Lauda's Near-Death Grand Prix Crash Wasn't Even the Worst Moment of His Life
The BBC provides a good look at how Formula 1 works. All cars on the circuit use tires from a single manufacturer, with a turbocharged V6 engine. There are limits on how much fuel a vehicle can use during a race, as well as how many engines a driver is allowed to use over the course of the season.
Unlike NASCAR, F1 races have a strict two-hour limit, unless the race is stopped because of an accident or poor track conditions. In those situations, the time limit is doubled to four hours.
It's hard to break into Formula 1
RELATED: Formula 1 Champion Jacques Villeneuve Found a Hidden Passion While His Racing Career Crashed and Burned
If you want to become a Formula 1 driver, you'll need a combination of skill and luck. There are only 20 active drivers on the circuit each season; there are 10 teams, with two drivers each.
Red Bull gives us a good overview of what it takes to become an F1 driver. Drivers take different paths to the pro ranks. But one thing in common is a background in karting. It is mandatory to have between five and seven years of experience in competitive karting.
Driver Jehan Daruvala says it is "essential" to have that experience because it helps "to teach you the race craft required in your single-seater." He goes on to say, "If you have to be good in single-seaters you need to have had a very good karting career."
Daruvala believes competing on the European karting circuit is the best way to prepare for Formula 1. Once you have that background and get close to making it to F1, it's critical to have a mentor, the right team, and sponsors to give you the financial support needed at the highest level.
The 2021 Formula 1 season
A typical Formula 1 season runs from March through December, but the number of races can vary from year to year, with 23 scheduled for 2021.  A race weekend usually consists of three practice sessions, qualifying, and the race itself.
ESPN writes there are two 60-minute practice sessions on Friday — shortened from 90 minutes in prior seasons — and the final 60-minute practice on Saturday morning. The 60-minute qualifier takes place on Saturday afternoon and the race occurs on Sunday. Most of this year's European races will begin at 3 p.m.
Like with NASCAR, F1 drivers get points depending on where they finish in each race. Winning the race nets 25 points, with 18 points for the runner-up. Finishing in the top five guarantees double-digit points for the race; 10 points go to the fifth-place finisher. And the point totals keep decreasing in the back half of the pack.
Sixth place earns eight points. The score is reduced by two points for each position down the line until ninth place, which receives two points. For finishing at the back of the pack, 10th place, a driver gets a single point.