Formula 1 Star Lewis Hamilton's Luxury Spending Is Just a Small Dent in His Huge Net Worth
Since Formula 1 great Michael Schumacher's 2012 retirement, Lewis Hamilton is the closest thing to that level of greatness. Driven by a lifelong admiration for the late Ayrton Senna, Hamilton loves to challenge the best drivers in the sport. In a sport soaked in prestige, the 36-year-old's approach is more like the gritty drivers of an older era.
F1 is notoriously hard to break into and even harder to make a living at. But at the high end, where the top drivers for major teams reside, the payout is massive. When Hamilton finishes a weekend on the circuit, he enjoys a lifestyle of leisure and opulence that even some pro athletes can't dream of. It shouldn't surprise anyone that he uses some of his massive net worth to indulge in such a lifestyle.
Lewis Hamilton makes most of his money in the driver's seat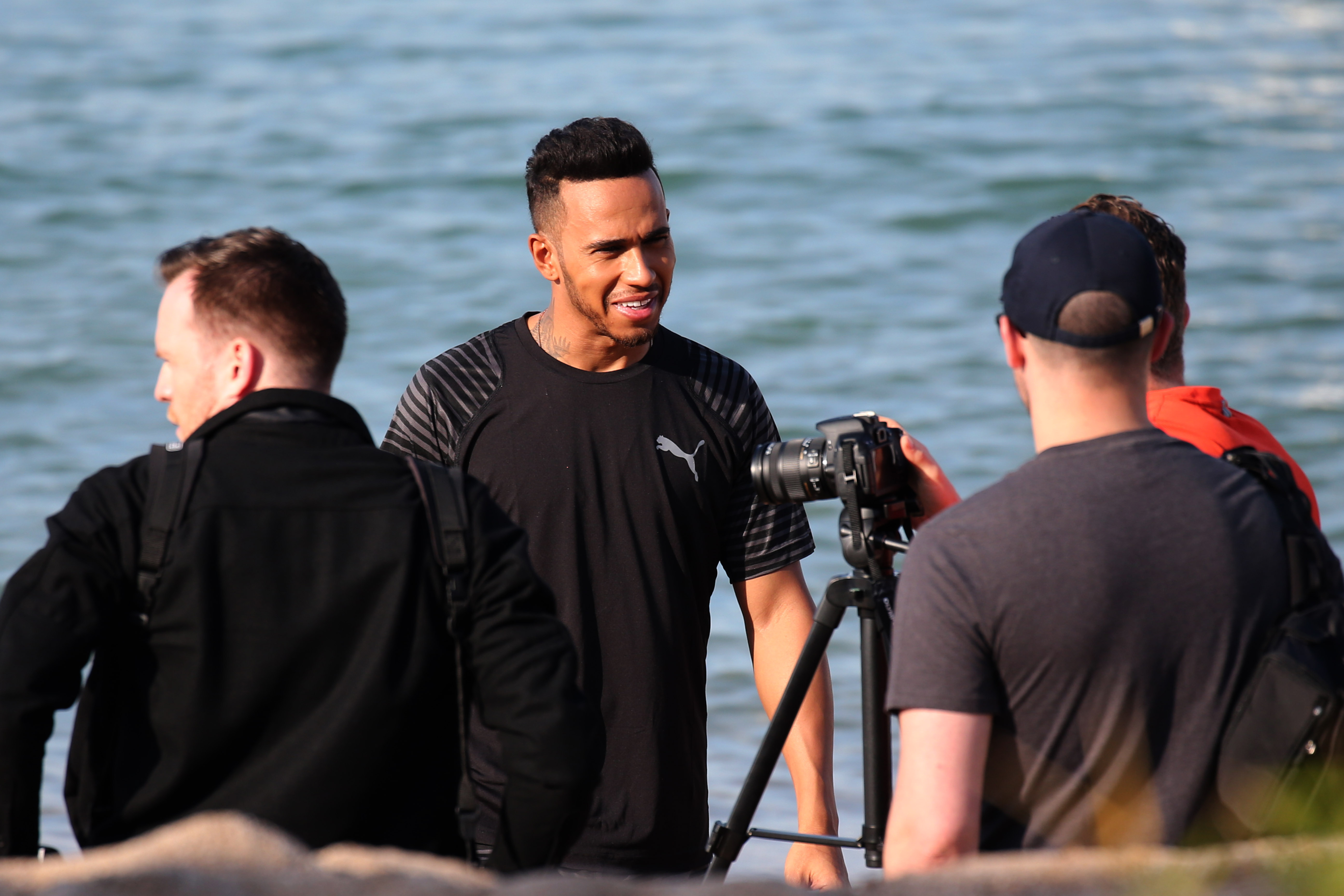 RELATED: When Was the Last Time Lewis Hamilton Missed a Formula One Race?
Hamilton makes money from quite a few sources. But endorsements aren't his bread and butter; driving is. As the driver to beat in F1, he takes home $40 million per year from his contract with Mercedes, according to Celebrity Net Worth.
His first loves were karate and soccer. But the go-kart he received as a gift at six years old slowly became an obsession. As long as he kept his grades up, his father promised to support his growing appetite for racing competition.
Today, Hamilton is the most dominant figure in F1. He attempted to keep things interesting by fomenting rivalries with teammate Nico Rosberg and Ferrari driver Sebastian Vettel. Neither quite kept up with Hamilton, who as of 2020 tied Schumacher's once-unprecedented record of seven World Driver's Championship titles. CNN reports that his achievements are so undeniable, that he was knighted in early 2021 in recognition of his once-in-a-generation level of talent.
Hamilton supplements his Formula 1 winnings with endorsement deals
RELATED: A Controversial Instagram Post Landed Lewis Hamilton in Hot Water
Hamilton makes most of his money on the track. Of course, he doesn't shy away from other revenue-raising opportunities. His estimated net worth of $285 million is bolstered by $12 million in endorsement partnerships.
His active deals include Sony, Puma, Monster Energy, and of course marketing work with Mercedes. He regularly appears in commercials, especially in European markets, and attends promotional events for the brands he works with. And he isn't shy to throw his weight around even as he accepts checks from each organization.
As both F1's greatest active driver, and with the political and social clout of an honest-to-goodness knight, he tends to work only with brands that allow him a voice. Live Kindly reports that Hamilton pushed Mercedes to transition from leather seats to a synthetic luxury replacement. A quick call to the Mercedes CEO, and suddenly a massive change for a multinational corporation's entire car line was in the works.
How Lewis Hamilton spends his voluminous net worth
Hamilton's activism is one of his major areas of spending. Environmental concerns are paramount for the repeat F1 champion. According to a BBC profile, he donated $500,000 to help manage Australian brush fires in 2020. Hamilton sold his $25 million private jet, and reinvested the money into turning his home and professional spaces into carbon-neutral concerns.
He also established The Hamilton Commission, a partnership with the Royal Academy of Engineering. Hamilton funds the panel to dedicate effort to discovering black students with special talents in engineering, mathematics, and even driving talent. The commission identifies top students, supports their development, and finally connects them with employment opportunities in the F1 space.
So much of Hamilton's earnings go toward charity projects that the comparatively lesser spending on luxury items almost comes off as austere.
The Sun reports that Hamilton maintains a nearly $18 million car collection including a McLaren P1 worth over $2 million. He spares no expense on style, with his IWC Schaffhausen Pilot World Timer watch valued at $7,000. Then he goes home to his $13 million Monte Carlo apartment. With as much money as Hamilton has lying around, his accountant probably doesn't balk even at expenses like these.
Editor's note: An earlier version of this article contained incorrect information about Hamilton's purchase of a yacht.