Formula 1 Team Boss Toto Wolff Makes Modifications to Mercedes Machines, Avoiding 'Massacre' on COTA Bumps
Formula 1 was bracing for a United States Grand Prix "massacre."   
As soon as he arrived, Mercedes team manager Toto Wolff knew he had to do something to combat the bumpy Circuit of the Americas track.  
Work crews groomed the course in the days leading up to the Oct. 24 event.  
Wolff remained on the prowl to protect his F1 drivers.   
COTA track bumps sharpen Mercedes concerns of bottoming out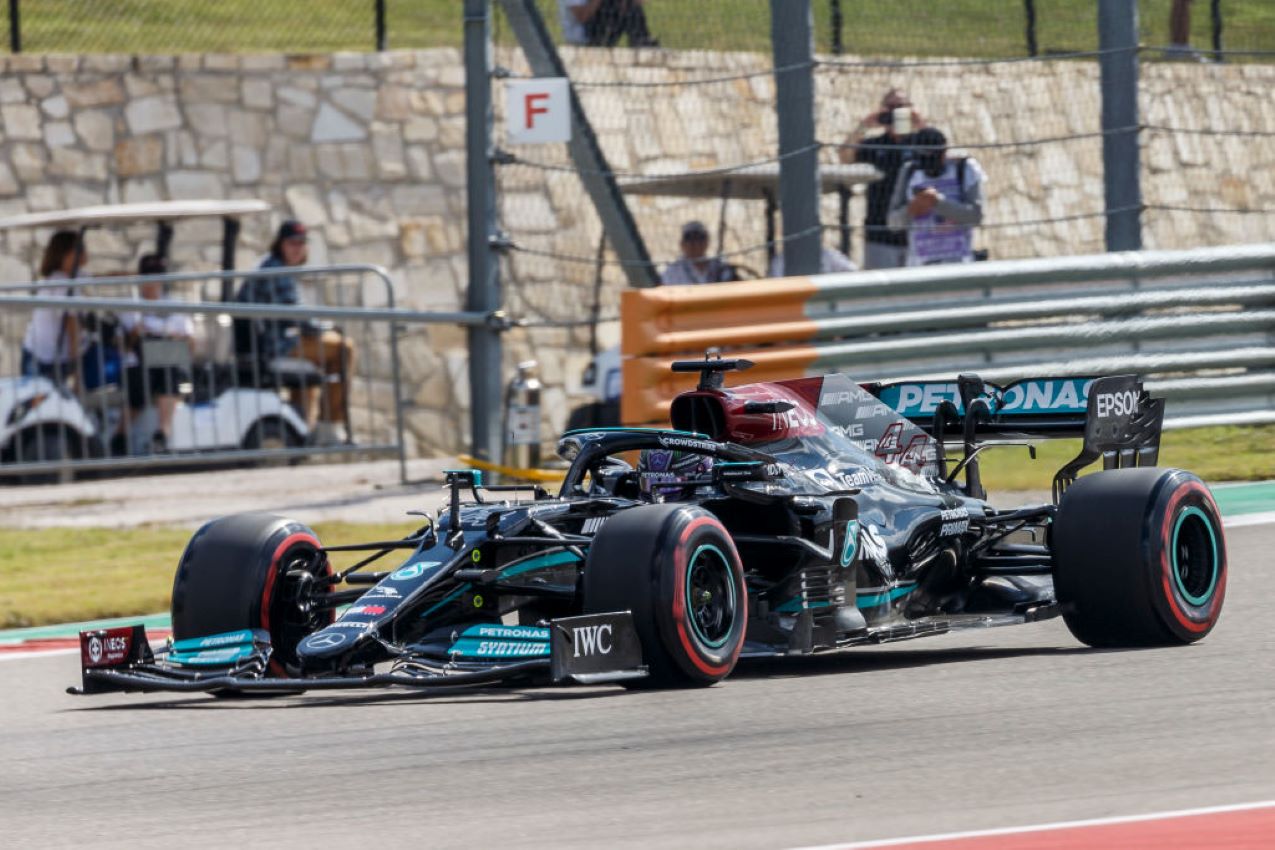 So concerned was Wolff, he prepared mentally to accept DNFs from drivers Lewis Hamilton and Valtteri Bottas if he did not correctly address the bumps. 
When asked about his practice-lap concerns, Wolff told motorsport.com he feared the F1 machines would bottom out. His worries grew after the machine driven by Red Bull Racing's Max Verstappen developed a cracked wing.  
Summoning FIA officials, Wolff made his case to embolden parts on both Mercedes before the qualifying session on Oct. 23.   
"So what we did is that the car was bottoming out quite heavy, and that breaks the car," Wolff said. "So we took some mitigating steps not to break it, or massacre it that hard, to survive the race.   
"Definitely a compromise for going faster on the track, but maybe a necessity to actually finish."  
Wolff: 'We lost performance' to keep up with F1 driver points rival Verstappen  
Hamilton, the four-time defending F1 champion, finished qualifying in second place, behind Verstappen. Bottas turned in the fourth-fastest lap but was penalized five spots for a power unit infraction.  
After the qualifying run, Wolff remained dissatisfied with the crew's compromises to compensate for the bumps.  
He felt Hamilton didn't' have the "performance" in his car to offset Verstappen's entry.  
"Well, not yet," he said. "We have lost performance from Friday (Oct. 22) to qualifying, clearly, relative performance. We don't know yet where that is. And we haven't got the right explanations yet, but clearly, we haven't met our expectations.  
"So if you look at the pure performance picture, both Red Bulls look very strong, and probably on paper, they are the cars that are ahead."  
Wolff's worries proves correct; Mercedes didn't have enough to catch Red Bull  
Before a weekend crowd of over 400,000, Wolff's pre-race performance predictions prevailed in the feature event on Oct. 24. Hamilton's car couldn't create enough momentum to make a final pass on Verstappen.   
The checkered flag capped Red Bull's first American triumph in Austin since 2013.  
Verstappen, the F1 driver standings leader, also increased his lead over Hamilton, the seven-time world champion, to 12 points. Bottas placed sixth.  
A P2 and P6 certainly is better than the alternative Wolff predicted the track's bumps could have created.  
Wolff concluded: "We've seen many Sundays that took a very different direction because of … DNFs."