Formula 1 Faces a $48 Million Dispute With Its Most Infamous Sponsor
Even if you're not a die-hard follower of Formula One, you may recognize the Haas F1 team from the Netflix series "Formula One: Drive to Survive." The fly-on-the-wall documentary focused mainly on the American-based constructor, with the second season documenting the team's ill-fated partnership with sponsor Rich Energy.
This week, two years after that company made itself a laughingstock in Formula One, Rich Energy has teased a return to the sport. At least we think that's what they were teasing.
Rich Energy teases the "greatest comeback since Lazarus"
RELATED: Niki Lauda's Near-Death Grand Prix Crash Wasn't Even the Worst Moment of His Life
On January 5th, Rich Energy CEO William Storey publicly teased a potential return to Formula One sponsorship. In the tweet, he called it the "greatest comeback since Lazarus".
He also tweeted that the company would make an official announcement during the first week of February. Later, that announcement was pushed back to February 14th to "respect the launch schedule", as quoted by Beyond the Flag. The announcement came and went, failing to shed much light on what Rich Energy was planning to do.
In his two-part video announcement, Storey did not name a specific team that would supposedly receive the "coveted" sponsorship. He did state, however, that a "friend" had agreed to purchase an existing team, for whom Rich Energy would be the title sponsor starting in 2022.
Formula One's season starts on March 28 with the Bahrain Grand Prix. By then, we'll know whether Storey was telling the truth. Given the dubious history of the company, however, it's fair to take this "announcement" with a grain of salt.
What even is Rich Energy?
RELATED: Did Lewis Hamilton Just Reveal When He'll Exit Formula 1?
Rich Energy is just what its name implies — an energy drink. Energy drinks make for a natural partnership with motor racing. Red Bull, Monster Energy, and Rockstar all have sponsorship ties to racing teams or series.
Good luck getting your hands on an actual can of Rich Energy, however. In February 2019, Storey publicly estimated that the company had produced 90 million cans in an unspecified timeframe. According to ESPN, Storey "clarified" in a later lawsuit that only three million of those cans were actually filled and sold.
The company previously served as the title sponsor for the Haas F1 Team for the 2019 season. To summarize the entire saga in such little space will be almost impossible, but we'll try our best.
Haas F1 gets burned by a bad deal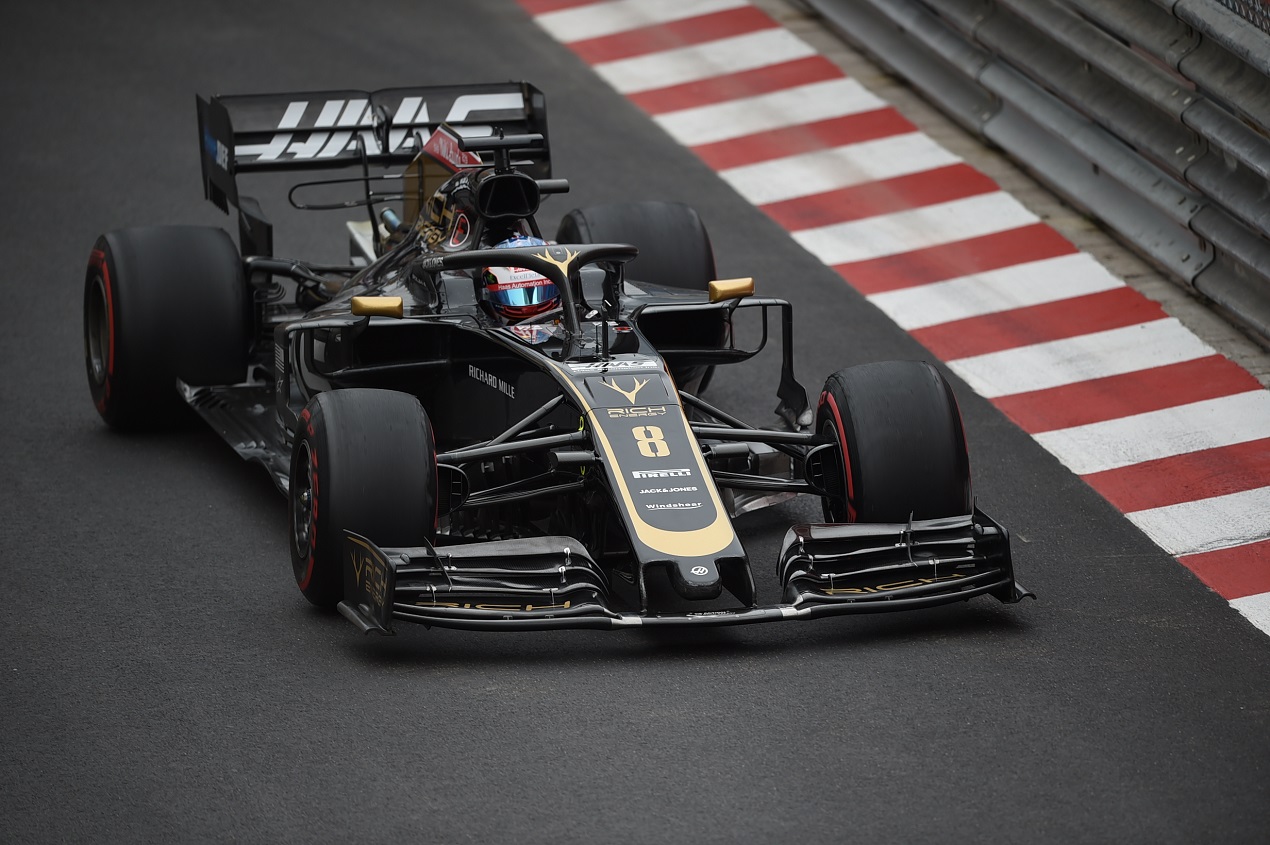 The partnership was doomed from the start. It certainly didn't help that the Haas team itself had a disappointing 2019 season. The team finished ninth out of ten in the Constructor's Championship standings, with drivers Romain Grosjean and Kevin Magnussen combining for only 28 points.
Months into the season, Rich Energy faced legal action from Whyte for copyright infringement. The bicycle company alleged that Rich's logo was (and indeed, still is) a blatant copy of Whyte's stylized stag. The court sided with Whyte, ordering Rich Energy to cease and desist using its logo and pay Whyte's legal costs.
By September, Rich Energy parted ways with Haas, citing "poor performance." From Haas' point of view, this was a breach of contract, as their agreement contained no clause which allowed Rich to do this. In a since-deleted tweet archived by SportsBusinessDaily, Rich Energy published a letter it received from Haas confirming the split. In the letter, Haas threatened legal action if it didn't receive the £35 million ($48 million USD) Rich owed by July 25th of that year.