Fox Sports' Emmanuel Acho Wants to Be the Oprah of Sports Media
Emmanuel Acho is beginning his tenure at Fox Sports with extremely high hopes.
A former journeyman linebacker who played three seasons with the Philadelphia Eagles, Acho went into sports media at a fairly young age.
After a few years at ESPN, Acho has the opportunity of a lifetime at Fox — and he wants to make an impact on the world, not just sports fans.
Emmanuel Acho had an excellent college football career
A 6-foot-2, 240-pound linebacker from Dallas, Emmanuel Acho stayed in the Lone Star State and played collegiately at the University of Texas.
Acho recorded 278 tackles (159 solo), 41 tackles for loss, eight sacks, seven forced fumbles, three fumble recoveries and two interceptions in 48 games with the Longhorns.
Acho didn't just attain success on the football field, though. He was a finalist for the 2011 Lott IMPACT Trophy, which goes to defensive players who excel on the field and have an excellent character.
The Cleveland Browns used a sixth-round pick on Acho in 2012. He played four NFL seasons, three of which came with the Philadelphia Eagles, and totaled 33 tackles in 20 games.
Acho went into sports media after his NFL career ended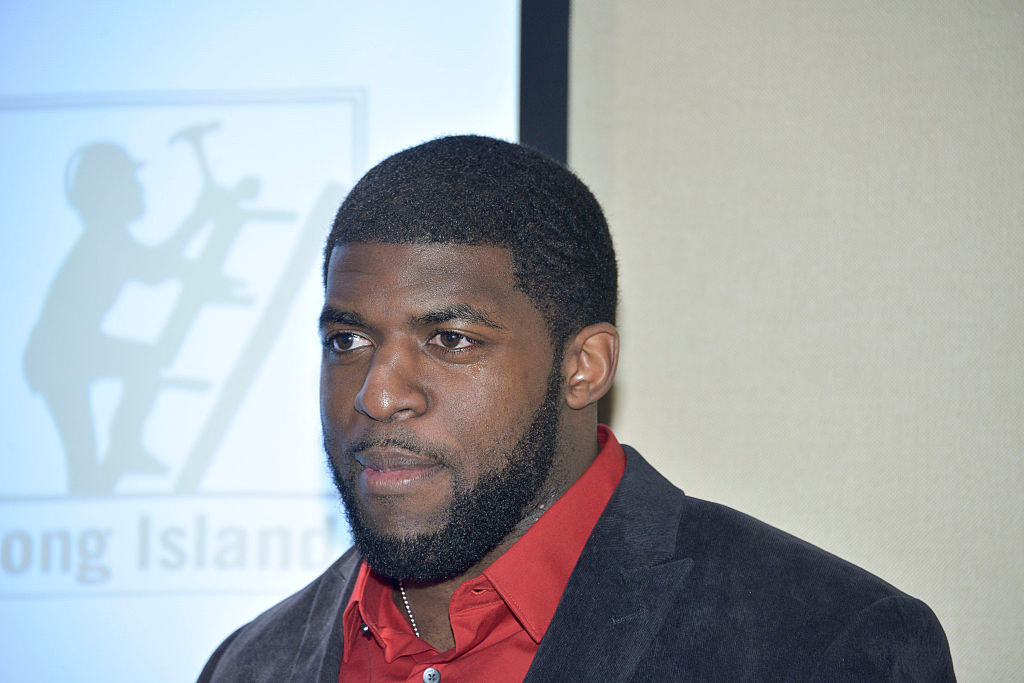 Emmanuel Acho began his media career in 2016 at the Longhorn Network. He moved to ESPN2 in 2018 and joined the network's college football coverage.
Acho regularly appeared on ESPN's main shows, including Get Up, before he recently signed with Fox Sports.
Acho's latest media success came on YouTube. His new series, "Uncomfortable Conversations with a Black Man,"have been viewed nearly 40 million times as of June 2020.
Those videos began after the death of George Floyd, a Black man, by police in May.
Acho is optimistic about his new job with Fox
At 29, Emmanuel Acho just received a terrific opportunity. Fox Sports hired Acho to replace Jason Whitlock as the co-host on FS1's "Speak For Yourself."

In a recent interview with the New York Post, Acho outlined his future plans and why he is so optimistic about his new deal with Fox.
"After doing it for a year or two, I realized I want to be the best on television that has ever been seen on television. People would always say to me: Do you want to be like Michael Strahan? And my response would always be, 'I want to be like someone who hasn't been seen yet.' "
Acho has nowhere to go but up. He has utilized his social media platforms, both on Twitter and YouTube, to express his feelings and create unique content — and Fox quickly pounced on the former linebacker for those reasons.
Acho's goals go beyond analyzing Tom Brady's touchdowns or the latest political statement by a team. He made it clear he wants to have a long-term impact on people and how they view the world.
Acho specifically cited becoming the next Oprah Winfrey in his interview with The Post.
At Fox, he has an opportunity to further that journey and take the next steps in his career.