Francis Ngannou Went From Working in an African Mine to Building the 1st MMA Gym in His Native Cameroon
Many UFC fighters had a rough time growing up, and Francis Ngannou was no exception. Like many people around the world, Ngannou grew up poor. He struggled to survive, let alone get to where he is today. Here's a look at how Francis Ngannou went from working in an African sand mine to being the UFC heavyweight champ of the world.
Francis Ngannou's early life in Cameroon
RELATED: Here's Exactly How It Would Feel to Get Punched by Mike Tyson
One of the first things that happened to Ngannou was something a lot of people can empathize with. When he was just six years old, his parents divorced, details talkSPORT. Not long afterward, he had to work to support his family. After all, Ngannou was born and raised in Baite, a poor village in Cameroon. 
At first, gangs offered to support him, but he rejected their advances and got a job instead. At just 10 years old, according to the Daily Mail, Ngannou started working at a sand mine, which is grueling work. That being said, like most kids, Ngannou had dreams. He hoped to be like his hero, Mike Tyson. Ngannou started training in boxing at 22, but he knew he couldn't stay in Cameroon forever. 
The long journey to Europe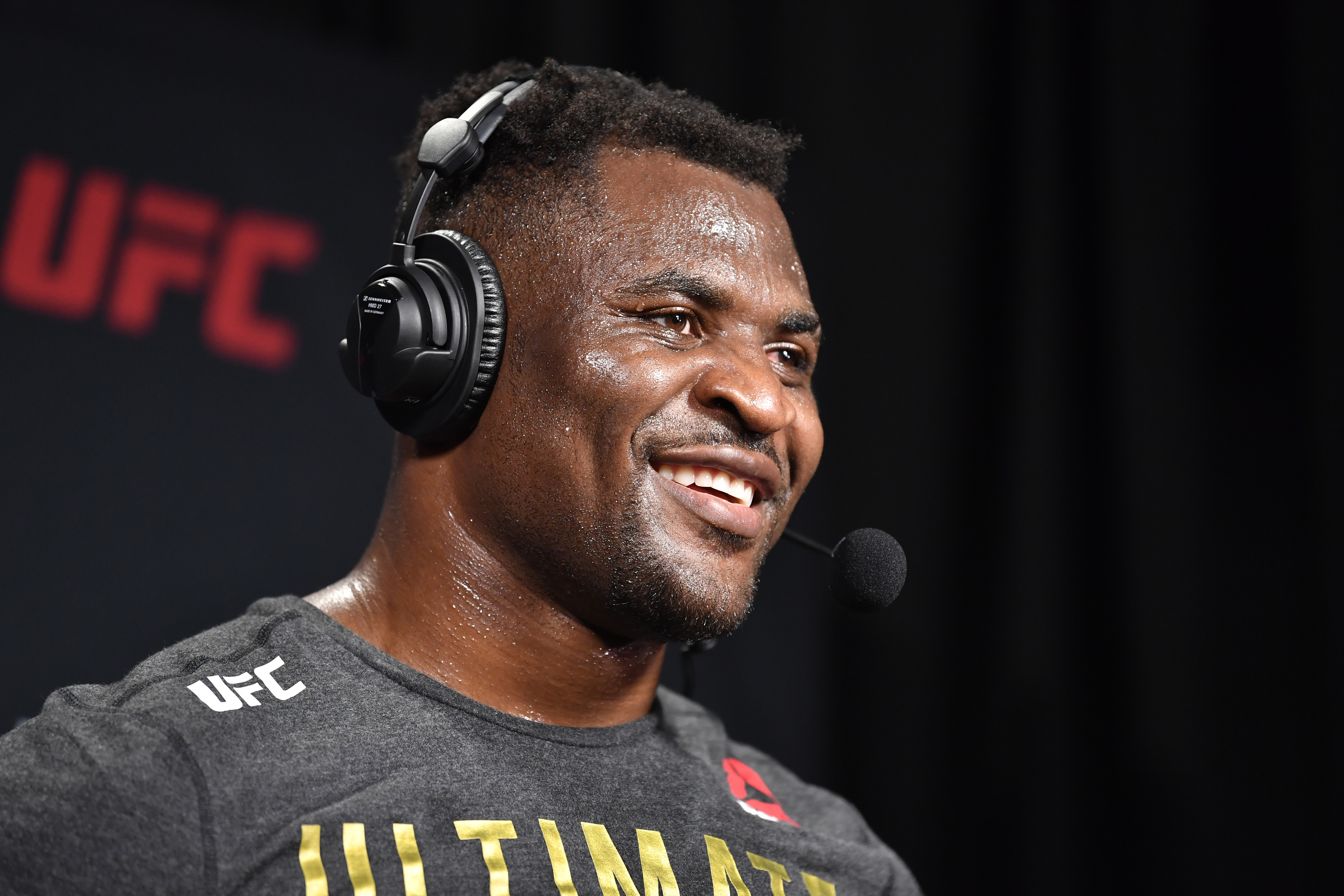 RELATED: Conor McGregor's Childhood Struggles Explain Why He Became 'Obsessed With Fighting'
Being as poor as Ngannou was, he couldn't just buy a plane ticket to Paris. Instead, he had to embark on a 3,000-mile journey from Cameroon to France, and it was a treacherous one to say the least. The first few hurdles for him was crossing through the many countries that separated Cameroon from the Mediterranean. Some of that journey was easier than others, but Ngannou, like many migrants, had to struggle to cross the Sahara Desert.
After getting to Morocco, his next step was to cross the sea and get to Spain. This was also a tough one, as the Spanish authorities actually ended up arresting Ngannou. That said, after spending two months in a Spanish jail, Ngannou was granted refugee status, according to the Daily Mail, and he was free to move to Paris like he wanted to.
However, Paris wasn't a dream, and he still had a rough time there. With little money and nowhere to go, Ngannou was homeless in Paris, and at times he was actually forced to find food in garbage cans. However, he eventually found a gym that would train him, and soon enough, he was making money from fighting.
Francis Ngannou's success story
In 2015, Ngannou joined the UFC as a new prospect. It didn't take long before he fought for the title. Ngannou was smart, and like Vice reported, he knew that in the UFC, learning English is important. It's one thing to knock someone out, but it's another thing to speak to UFC fans in English. As such, Ngannou was able to quickly build up a fan base. 
All that hard work throughout his life eventually paid off too. Ngannou was able to knock out Stipe Miocic and win the UFC heavyweight belt in March 2021. As the UFC champ, Ngannou still has a ways to go. But he already knows what he wants to do to give back to his home country.
Like Bleacher Report reports, as a kid, Ngannou always wondered why there wasn't a boxing gym in his village. To give back to his hometown, Ngannou started a gym there so kids have a place to train. His efforts at representing his community as well as giving back to it seem to have paid off too. Kids in Baite, Cameroon look up to him as an example of what they all could be.