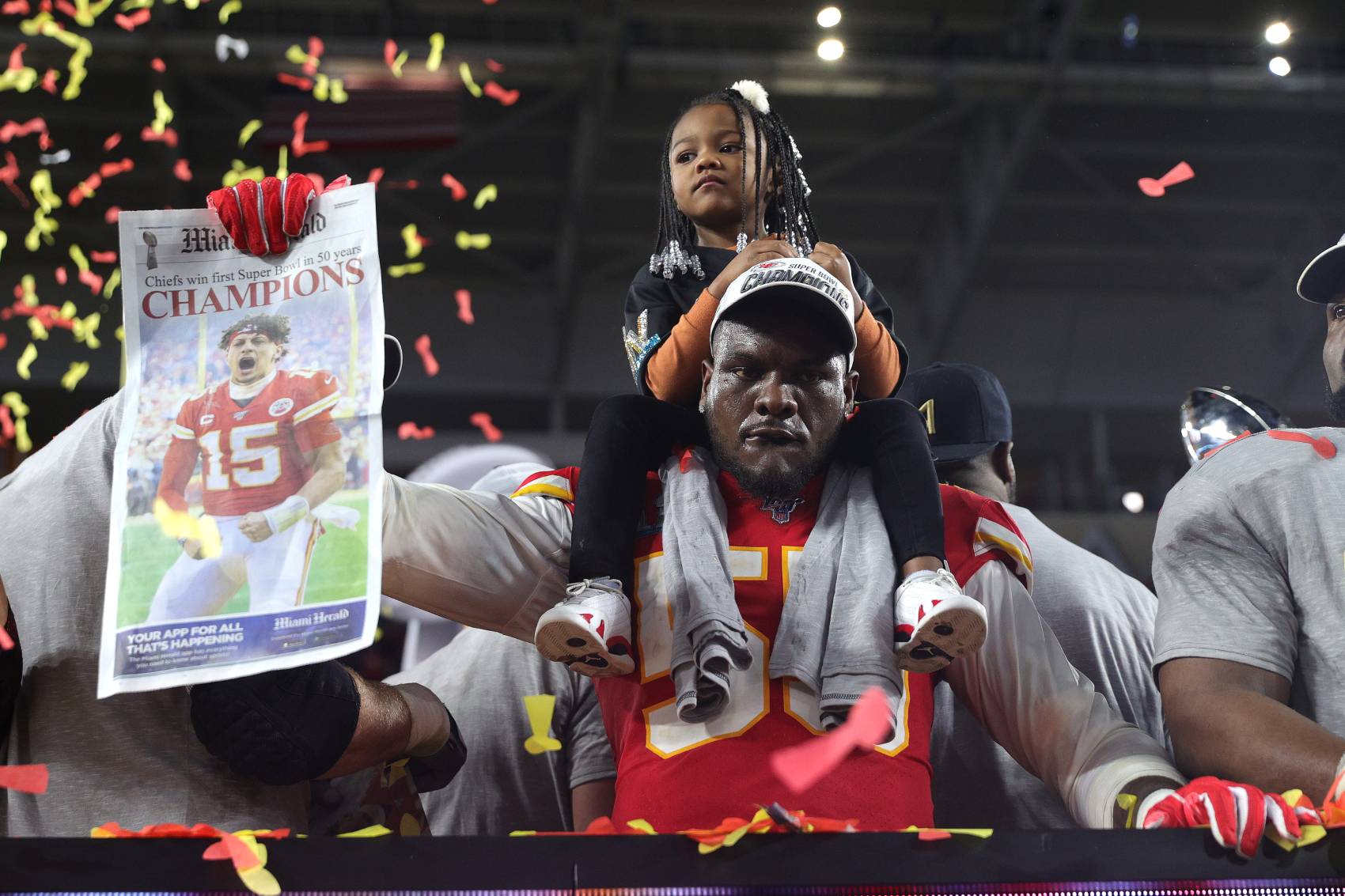 Frank Clark Is Giving Back After a Tragic Death in the Kansas City Community
Frank Clark won the Kansas City community over with a brilliant first season for the Chiefs. Clark is now giving back after a tragic death.
Frank Clark endeared himself to the Kansas City community with a brilliant 2019 season.
That was on the field, and it mattered as Kansas City won its first Super Bowl in 50 years. Clark proved the Chiefs were right to acquire him from Seattle and add him to one of the league's most dominant teams.
Off the field, and amid a tragic murder, the Chiefs star is showing his love to the local community in another way.
Frank Clark is one of the NFL's best pass-rushers
A former second-round pick from Michigan, Frank Clark has grown into one of the league's best sack artists. Clark has 40 sacks, 11 forced fumbles, and 47 tackles for loss in the last four years.
In 2019, his first year with the Chiefs, Clark made his first Pro Bowl with an eight-sack, three-forced fumble campaign.
Clark added another five sacks and five tackles for loss in the playoffs. Kansas City rallied to defeat San Francisco in the Super Bowl.
Expectations are high for Clark and Kansas City entering the 2020 season, even if the year is poised to be a strange one. A team hasn't won consecutive Super Bowls since the 2003-04 New England Patriots.
Clark quickly became a Chiefs fan favorite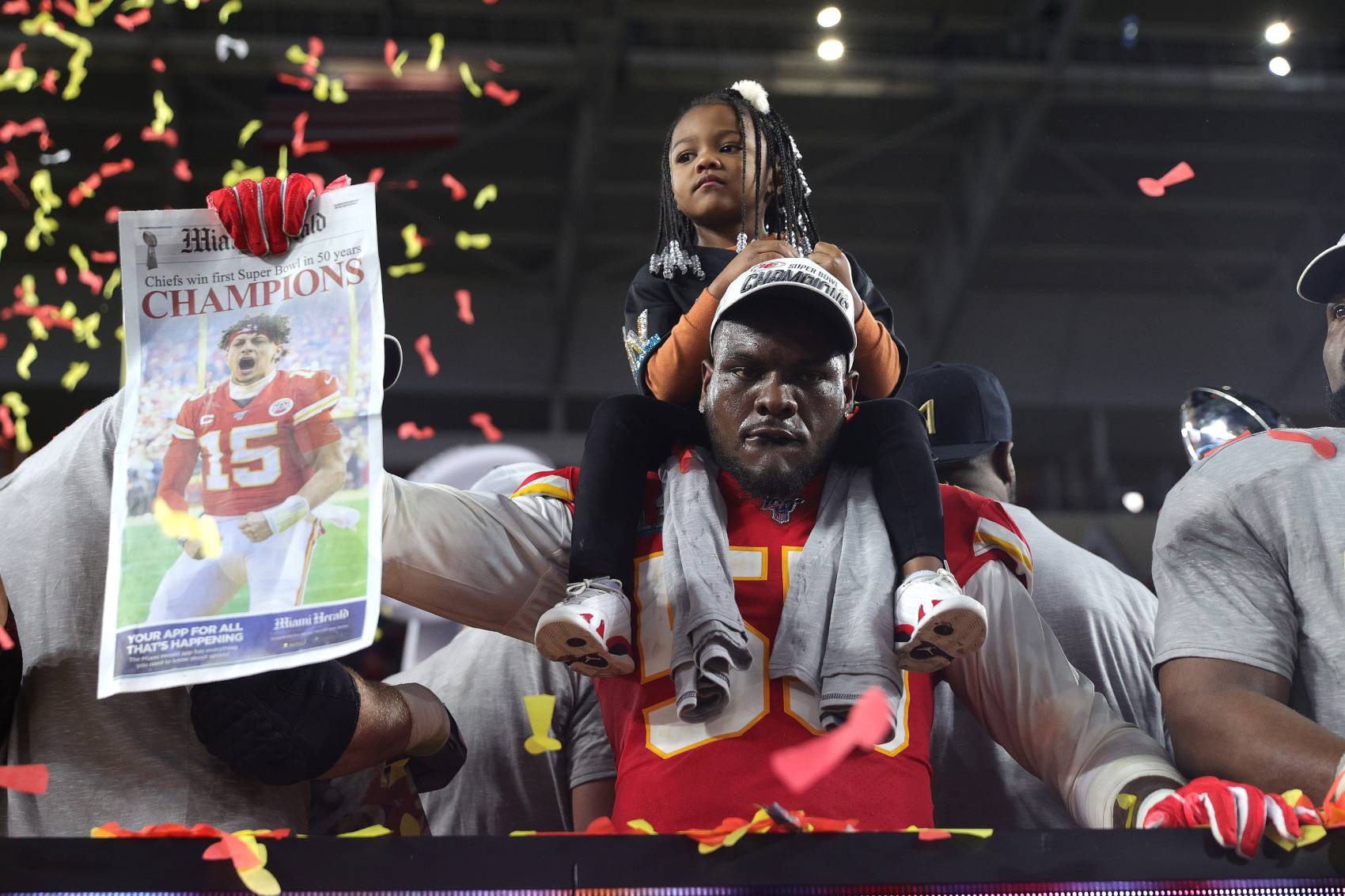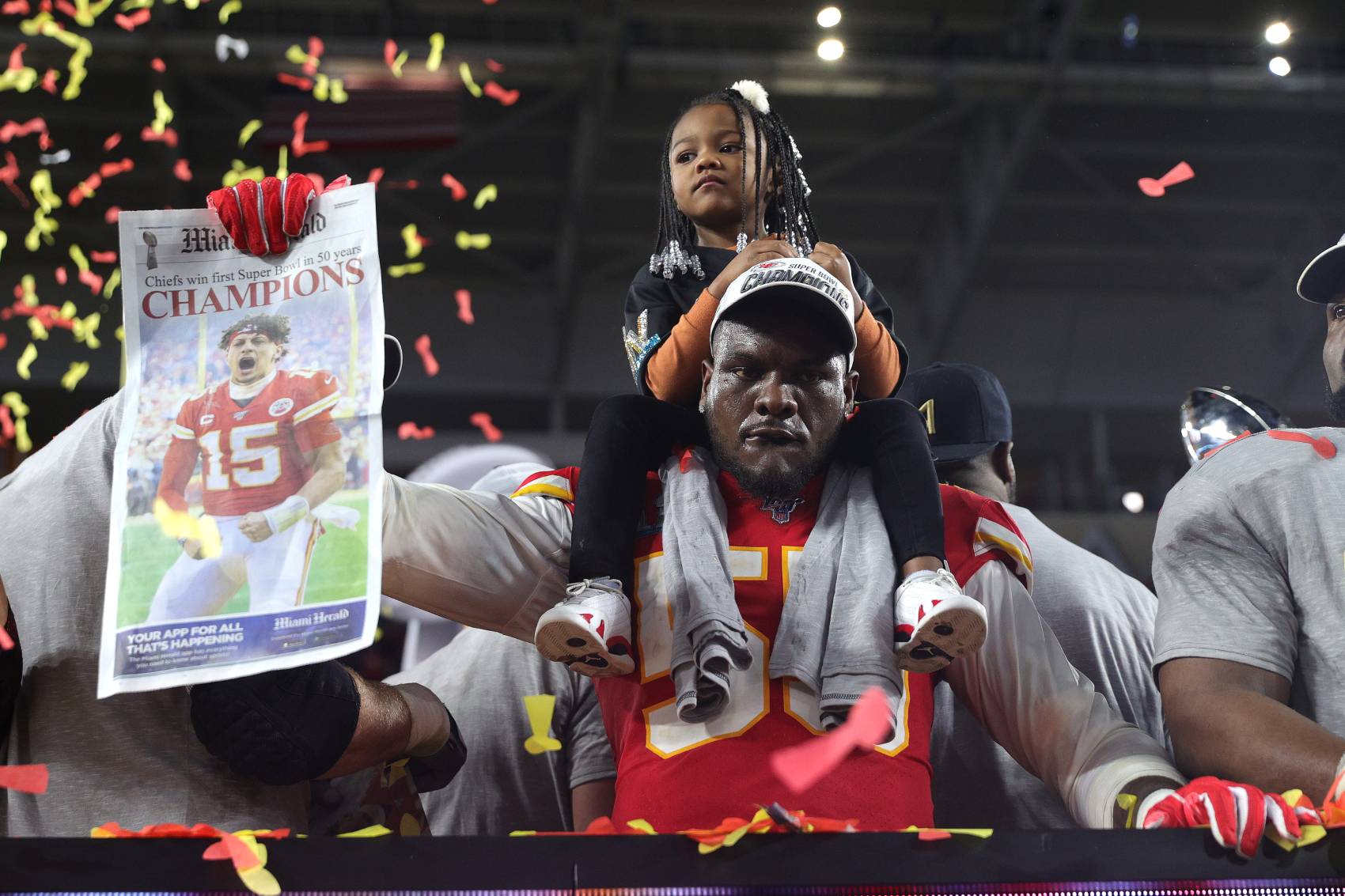 Frank Clark impressed Chiefs fans with his play, especially in the postseason, and already has a place in team history.
Away from the field, Clark proved to be interestingly eccentric. Some of his loud and enthusiastic interviews went viral during the season.
Clark appeared at a Super Bowl press conference with a sweatshirt of Kanye West and Donald Trump. He drew laughs at the podium when he called the meeting a "very historical moment in our history."
Chiefs fans will get used to seeing Clark in red and white. Clark signed a five year, $104 million contract with the Chiefs that could keep him in Kansas City through 2023, his age-30 season.
Over $62 million of the contract is guaranteed and he received $44 million at signing.
Frank Clark is giving back to the Kansas City community
Kansas City Chiefs fans love Frank Clark for his play on the field. They love him for what he's doing away from the stadium, too.
Clark recently announced he will pay for the funeral of LeGend Taliferro, a 4-year-old boy from Kansas City. Taliferro was sleeping in his family's apartment around 2:30 a.m. on June 29 when he was hit by gunfire from outside of the building, according to KSHB in Kansas City.
Kansas City police said the shooting was random and not targeted. Taliferro died at the hospital.
Clark tweeted about Taliferro's death and posted a picture of the boy.
"Crazy in the midst of a movement we still manage to do foolish things. He was killed as he slept in his home due to gun violence. HIs mother, Charron Powell, needs us. Let his name be heard."

Clark also intends to play Kansas City's season-opener on September 5th in honor of Taliferro.