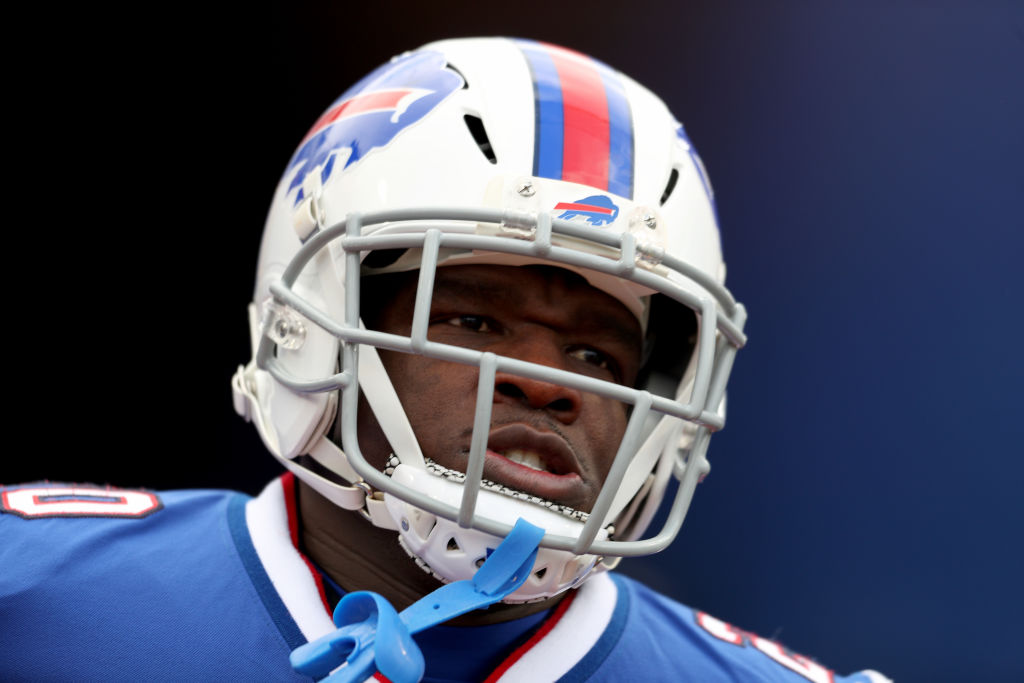 Frank Gore's Hall of Fame Career Has Resulted in Him Racking up a Huge Net Worth
Frank Gore will be playing in his 16th season. Playing that many seasons – and playing as a 37-year-old – at the running back position is pretty unprecedented. Marcus Allen is the only running back to ever play a significant role for a team at 37 years old, according to CBS Sports. Gore has had a …
Frank Gore will be playing in his 16th season. Playing that many seasons – and playing as a 37-year-old – at the running back position is pretty unprecedented. Marcus Allen is the only running back to ever play a significant role for a team at 37 years old, according to CBS Sports. Gore has had a pretty legendary career so far and has a chance to even add on to his Hall of Fame resume (yes, he is a future Hall of Famer). Because of his Hall of Fame career, Gore has racked up a huge net worth over the years.
Frank Gore has had a Hall of Fame career
Some people might disagree, but Frank Gore is, in fact, a future Hall of Famer.
The San Francisco 49ers selected Frank Gore in the third round of the 2005 NFL draft out of Miami. After rushing for 608 yards on 4.8 yards per attempt in his rookie season, Gore had a breakout season during his second year in 2006. Gore ran for 1,695 yards and eight touchdowns in 2006. He also caught 61 passes for 485 yards as he ultimately earned a Pro Bowl selection.
Gore then ran for 1,000 yards or more four seasons in a row and eight out of nine seasons from 2006 through 2014. The only season he did not reach the 1,000-yard mark during that span, Gore only played in 11 games. Gore ultimately played with the 49ers for 10 seasons and played in Super Bowl XLVII during the 2012 season. The 49ers lost to the Baltimore Ravens, but Gore ran for 110 yards and one touchdown in that game. Gore ran for a total of 11,073 yards and 64 touchdowns during his time with the 49ers.
For three seasons from 2015 through 2017, Gore played for the Indianapolis Colts. He ran for 1,025 yards in 2016 and ran for over 960 yards in both the 2015 season and the 2017 season. Gore played for the Miami Dolphins in 2018 and ran for 722 yards and then ran for 599 yards for the Buffalo Bills last season.
Gore is third in NFL history in rushing yards with 15,347. He is also third in rushing attempts with 3,548. That is all that really needs to be said when looking at his Hall of Fame case.
Signing with the New York Jets
The New York Jets signed Gore to a one-year deal this week as he will play in his 16th season, according to ESPN. Gore will reunite with Jets head coach Adam Gase who coached Gore on the Dolphins and was an assistant coach on the 49ers in 2008, according to ESPN.
"I've heard from a bunch of people: He's a guy with a great work ethic," quarterback Sam Darnold said, according to ESPN. "He's a really good leader, a really good locker room guy, and obviously, it looks like he can still play. We're thrilled to have him. I know coach Gase has worked with him before and he thinks highly of him as well."

Sam Darnold
Gore turns 37 years old next week. 
Gore has a massive net worth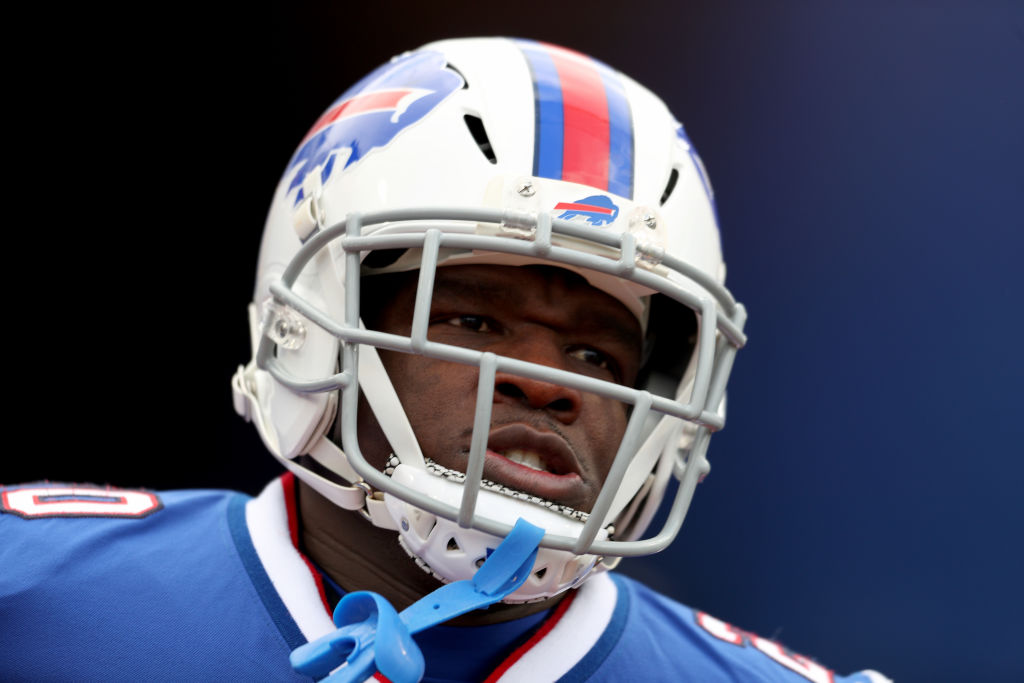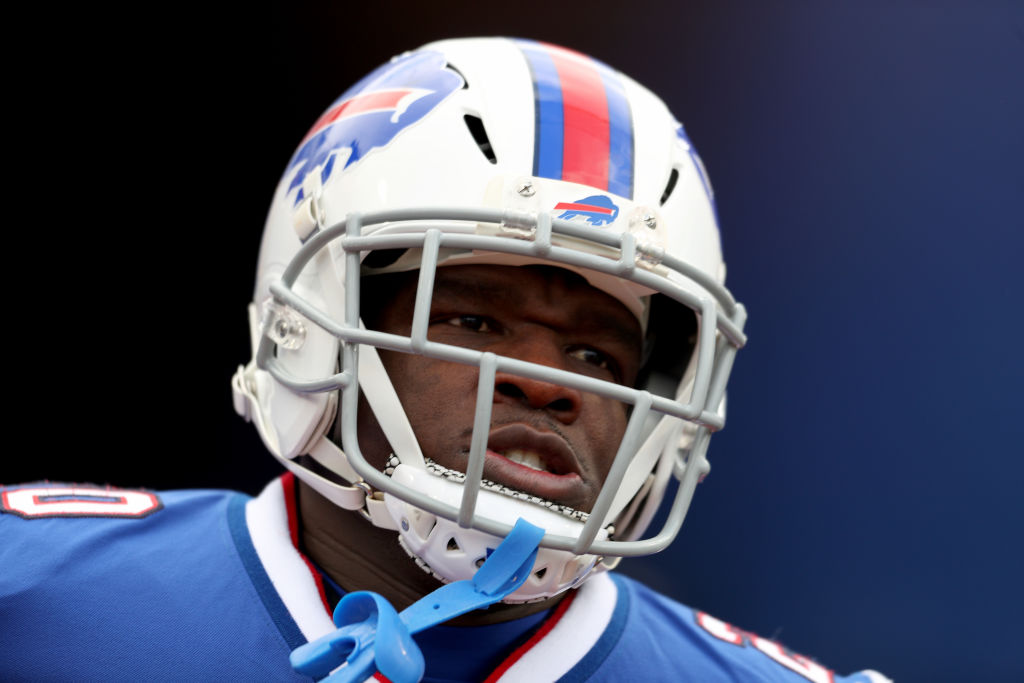 Through his 15 seasons in the NFL, Frank Gore has earned a lot of money. He has made an estimated $62.24 million in his career so far, according to Spotrac.
Because of all of the money he has made, Gore has a huge net worth. Celebrity Net Worth estimates that Gore's net worth is $30 million. Playing in the NFL for 15 seasons certainly helps that number.
Frank Gore has been one of the greatest running backs to ever play. He has only earned five Pro Bowls in his career and has never led the league in rushing yards, but his consistency is what has made him a future Hall of Famer. His teams have always been able to count on him to produce at a high level. His consistency has also helped him earn a lot of money, which is a reason why he has a massive net worth.