Frankie Edgar Just Took Another Fight and UFC Fans Are Worried
Frankie Edgar is a legend in the UFC. After his last fight against Max Holloway, a fight in which Holloway effortlessly dominated Edgar, many fans thought that it would be Edgar's last fight. But now, Edgar has signed on for another fight, and fans are worried for him.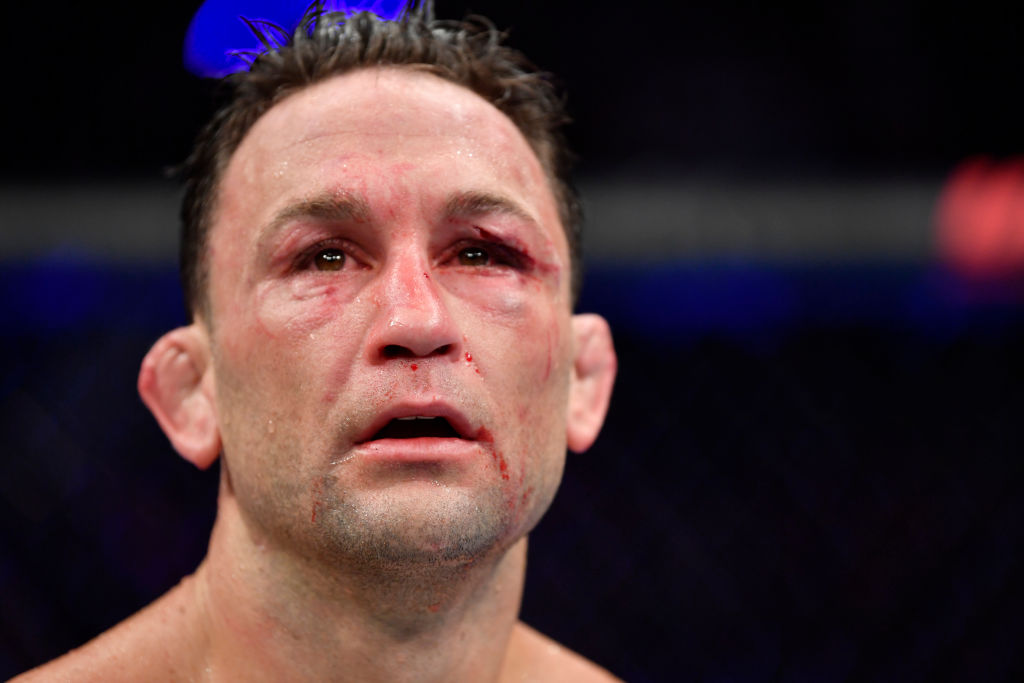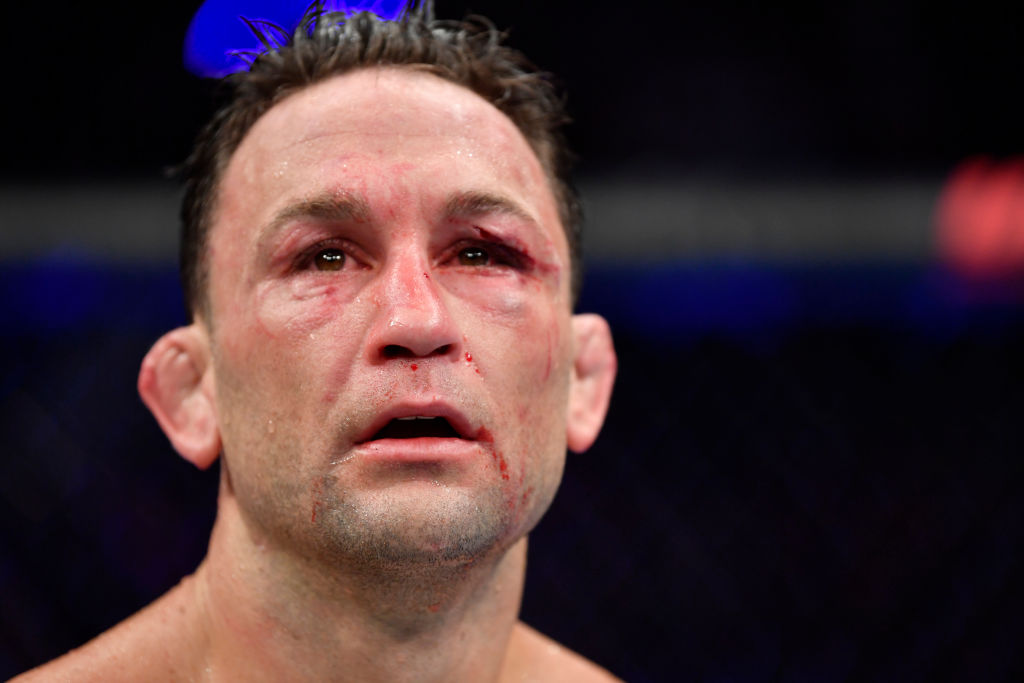 Frankie Edgar's struggles for gold
Edgar has had a long UFC career, and after losing his lightweight title in 2012, he hasn't been able to reclaim gold ever since despite moving down a weight class. Although he's been successful in the featherweight division, Edgar has tried three times to win the featherweight title, and in each time, he came up short.
Not only that, but while Edgar was dominating the featherweight division, a man from Ireland named Conor McGregor started knocking out everyone else. Despite the fact that a fight between those two men would've made sense, for one reason or another, Edgar was never able to fight McGregor. McGregor on the other hand, was able to win the title in spectacular fashion and the rest is history.
Meanwhile, Edgar was growing old. He was still sharp and he was still beating almost everyone, but he was always not good enough to win the title.
Then came the setbacks. First, in 2017, he got injured before a title shot, thus costing him that chance. Then, in 2018, he got knocked out for the first time ever by Brian Ortega, again setting him back. Finally, he fought for the title in 2019, but he was soundly beaten by Holloway. 
Should Frankie Edgar retire?
It was at this point that many of Edgar's fans thought that he should retire. He is 38 years old now, and very few fighters are still competing in their 40s. He had his shot and he missed it. But, Edgar decided to do what his coaches and team thought he should've done a long time ago, Edgar decided to move down to the bantamweight division. 
The bantamweight division is a tough division, and Edgar reasoned that he's always been too small for the other divisions. But many fans thought that this was a bad move too, as bantamweight is full of great fighters.
Originally, Edgar was supposed to face Cory Sandhagen at a UFC event in January 2020. But then Ortega, who had a main event fight scheduled with Chan Sung Jung, or the Korean Zombie, got injured. 
It was at this point that the UFC decided to call Edgar up and ask him if he could replace Ortega. Edgar, according to MMAjunkie, accepted the fight.
Fight night in Korea 
The Korean Zombie has been a fan favorite fighter for a long time. He, like Frankie Edgar, had failed to dethrone Jose Aldo for the featherweight title.
The Korean Zombie is known for his exciting fighting style where he'll just keep advancing and trying to knock his opponent out. It's due to this style that he was able to knock Mark Hominick out in just 7 seconds, which was once one of the fastest knockouts ever in UFC history.
The Korean Zombie is a very dangerous opponent, as after he served in the Korean military, he came back to the UFC in spectacular fashion and started knocking people out. He's on the up and up, and if he wins this fight, then it could give him a title shot. Edgar, on the other hand, seems like he's just a lamb being put to slaughter.
Edgar is still an experienced and high-level fighter, but the odds are stacked against him. He could win this fight, but many fans think that Edgar will suffer another knockout loss. And if he does win, it's unlikely he'll fight for the title again. Either way, Edgar has nothing left to prove, and many fans think that he should just retire happy and healthy.