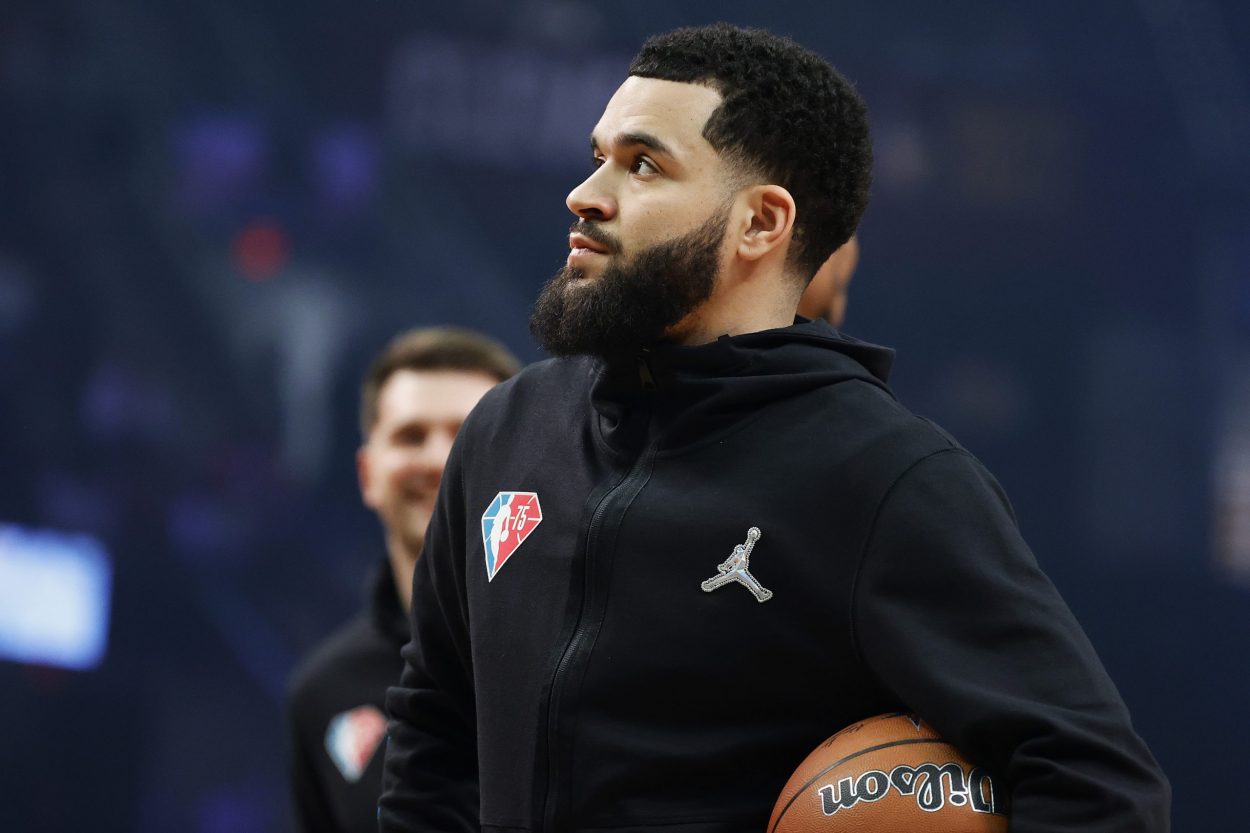 Fred VanVleet Sends Stern Message to 'Young and Dumb' Raptors
Toronto Raptors All-Star point guard Fred VanVleet knows his team's youth cannot be used as an excuse in a loaded Eastern Conference.
No longer can the Toronto Raptors rely on veterans like DeMar DeRozan and Kyle Lowry to provide leadership. That responsibility has instead fallen to Fred VanVleet, who demands that one of the NBA's youngest teams starts to grow up … and fast.
The 28-year-old has already seen quite a bit since coming into the league in 2016. VanVleet's star consistently rose as he went from undrafted product to NBA champion and, this season, to All-Star. His two-way contributions and steadying hand at the point guard make him Toronto's new version of Lowry. That means he brings the heat with some harsh truths.
The Raptors have, at times, looked like one of the more dangerous teams in a loaded Eastern Conference. They've also shown their youth on a number of occasions. VanVleet knows that isn't an excuse. He demands that his teammates show more maturity and play smarter.
Fred VanVleet and the Raptors have struggled as of late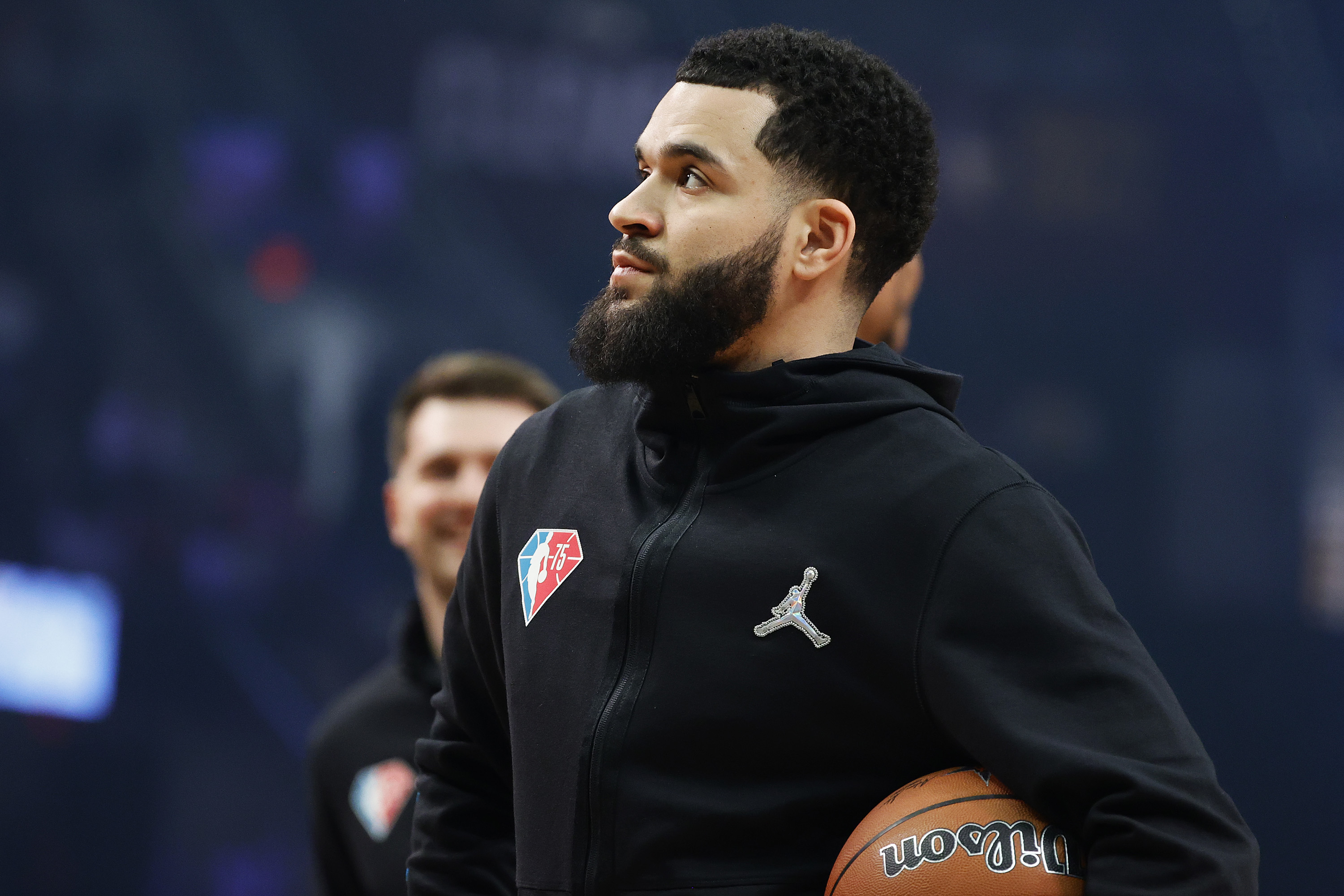 For a long stretch at the end of January and into February, the Raptors gave opposing teams fits.
With Pascal Siakam playing at an All-Star level and the backcourt of VanVleet and Gary Trent Jr. providing perimeter shooting and shot-creation, Toronto blitzed the competition. The Raptors' scrappy play and relentless effort on the offensive glass paid dividends as they won eight straight games between Jan. 29 and Feb. 10.
But just as soon as the Raptors romped their way up the standings, a meteor brought them crashing back down.
Toronto has lost four of its last five, with three of those losses coming by 27 or more points. VanVleet, in particular, struggled on the team's latest back-to-back, going 11-of-34 from the field and just 7-of-21 from beyond the arc in the last two games combined.
The Raptors still have the No. 7 seed in the East, but they are now 2.5 games behind the No. 6-seeded Boston Celtics and five games out of first. For his part, VanVleet knows something needs to change.
VanVleet implores Toronto to stop playing "young and dumb"
VanVleet doesn't like the way his team has trended over the past few games. He wants his guys to dig deep and show some resolve.
The former Wichita State star took the blame for the forgettable performances Toronto strung together in its back-to-back losses. He said the Raptors have to "wake up and at least fight," also saying everyone has to show more collectiveness.
But VanVleet also issued (h/t TSN Sports) a firm warning about the nature of Toronto's season.
"We play young and dumb a lot. Sometimes we get away with it and sometimes we don't."

–Fred VanVleet, via TSN Sports
The Raptors entered the 2021-22 season with one of the younger rosters in the NBA. They rely on rookie Scottie Barnes and OG Anunoby to take on quite a bit of usage. However, VanVleet understands that youth is no excuse.
Perhaps FVV's words speak to some of the reasons why Toronto added veteran forward Thaddeus Young at the Feb. 10 trade deadline. In any case, the Raptors needed a kick in the pants. They got it from VanVleet, who likely made head coach Nick Nurse very proud in his constructive criticisms.
Time to bounce back
The Raptors cannot afford many more slip-ups, and Fred VanVleet knows it.
The teams just behind Toronto are eager to make up ground in the standings. Kyrie Irving and the Brooklyn Nets will hope to build off their massive momentum win over the Milwaukee Bucks, especially with Kevin Durant set to return in the future. The Charlotte Hornets want to put a horrid pre-All-Star stretch in their rearview, while the Atlanta Hawks are as unpredictable as any team in basketball.
Toronto has the makings of a dark horse. The Raptors are terrific on the offensive glass, take care of the ball, and turn opponents over at a high rate. But they need to work harder on the defensive boards and must make improvements in the half court.
Some of those things come with greater effort. Other elements fall on VanVleet to fill the vital role as a tone-setter and true point guard. Finally, a lot comes down to Nurse's coaching.
One thing is for certain: The Raptors must show growth if they hope to make a deep playoff run.
Stats courtesy of Basketball Reference.