Frederic Weis Will Forever Be a Fan of Vince Carter After What Carter Did to Him 20 Years Ago
Not too many people know who Frederic Weis is. Weis is a retired French professional basketball player who had success playing overseas. He actually was drafted during the 1999 NBA draft but decided not to play in the NBA.
Throughout his career, Weis had an encounter with NBA player Vince Carter during a game. That encounter would make Weis a fan of Carter for the rest of his life.
Frederic Weis basketball career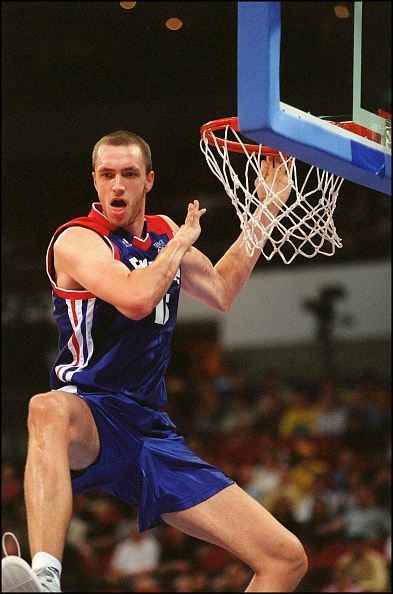 Weis started his professional career in 1995 playing for CSP Limoges. CSP Limoges is a French basketball club based in the city of Limoges, France. He played for the team from 1995 to 2000. Weis was one of the tallest players on the court. He was 7-foot-2 weighing 260 pounds. That's a big player on the court right there, and the NBA took notice of him.
The New York Knicks took an interest in Weis, and during the 1999 NBA draft, the Knicks decided to select Weiss with the 15th overall pick. Knicks fans were pretty upset with the pick because they knew nothing about Weis and Ron Artest was available, and fans thought the Knicks would select him. Though the Knicks drafted Weis, he never played for them.
Weis did participate in the NBA Summer League but did not sign his rookie contract. His agent, who was a minority owner of Weis' team in France, convinced him to return to France. Even though Weis had an interest in playing in the NBA, it never happened for him.
Frederic Weis playing for the national team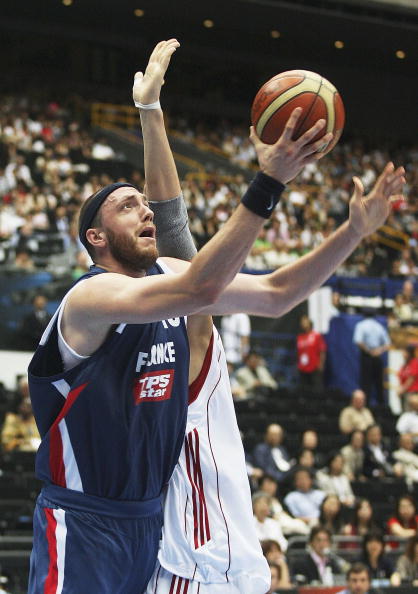 Weis had multiple opportunities to represent his country and played for the French national team. During the 2000 Summer Olympics, Weis was a part of the French national team that won the silver medal. He also played for the French national team during multiple European Basketball Championships.
Weis played in the 1999, 2001, 2005, and 2007 European Basketball Championships with the French national team. At the 2005 European Basketball Championships, he was a part of the national team that won a bronze medal. The next year he played with the national team that participated at the 2006 FIBA World Championship.
When Frederic Weis came into contact with Vince Carter
Weis ended his professional career in 2011, and he had some success throughout his career. He is a two-time FIBA Korac Cup champion, a French League champion, a French Cup winner, and a four-time French League all-star. So, he knew what it took to play at a high level.
When Weis was a part of the national team during the 2000 Summer Olympics, one of the best dunks in the history of the game of basketball happened, and Weis was a part of it. France was playing the USA team, and Vince Carter was a part of that USA team. During the game, Carter stole a pass and was on his way to dunk the ball. Carter stands 6-6 and between him and the basket was Weis, who stood 7-2. Known for his leaping abilities, Carter jumped right over Weis and dunked all over him. Weis was amazed after the dunk happened, and that play quickly went viral. So, Weis quickly became famous just from that one play alone during his basketball career, and he can thank Carter for that.