French Open: 6 All-Time Greatest Winners at Roland Garros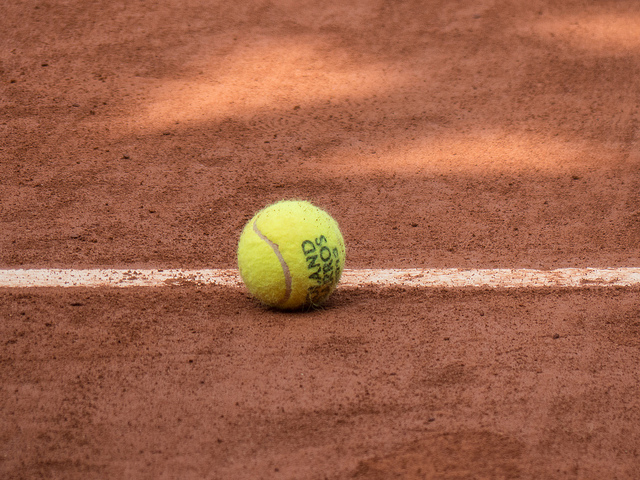 In case you hadn't noticed between all the noise about Donald Sterling, the NBA Playoffs, and the anticipation for the World Cup, the 2014 French Open is well underway at Roland Garros. We're at the midpoint right now, with the men's and women's quarterfinals slated to kick off the last few days of the tournament, winding down on June 8. (You can check out a full schedule right here, courtesy of the club's own website.)
So far, the tournament has been more about who's gone home early than who's stayed in, with tennis luminaries like Federer, both Williams sisters, Li Na, and Grigor Dimitrov all having a whole lot more free time than they'd originally thought. But, of course, there are some familiar faces remaining in both the men's and the women's brackets. As one of them stands on the precipice of history, we decided to take a look back at the history of Roland Garros and see which players have consistently risen to the top of the clay court in the Open Era.
That is, since 1968. Like many other Tennis clubs, the French Open was originally an all amateur affair — but they were the first of the four Grand Slam tournaments (a list rounded out by Wimbledon, the U.S. Open, and the Australian Open) to accept professionals into the competitive ranks. As a result, we're only counting the winners that have snagged titles in both windows, or post 1968, but no one who won exclusively against other amateurs. Make sense? Thought so.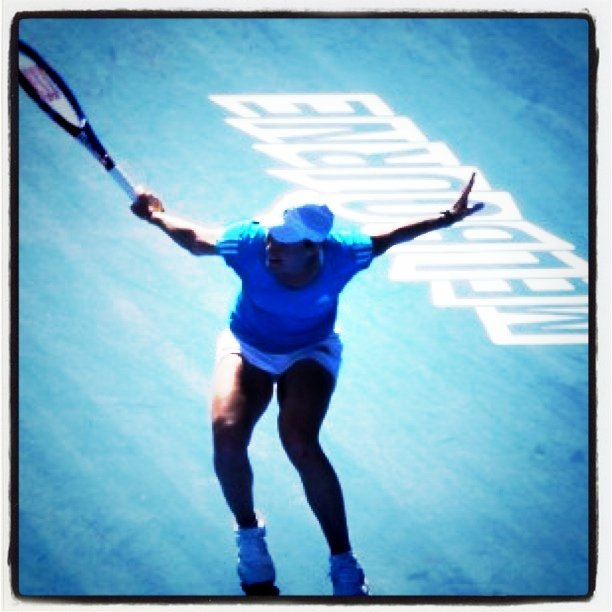 6. Justine Henin, 4 wins: 2003, 2005, 2006, 2007

Is it all that surprising that Justine Henin is on this list? If you recognize the name, you're probably feeling a little old. At 31, Henin, who retired briefly in 2008 and permanently in 2011, spent the first half of the Aughts as the best women's tennis player on the planet. Her four French Open titles sit comfortably alongside three more Grand Slam victories (a pair of U.S. Open titles and a lone Australian Open win in 2004), although her career was sped into decline by injuries suffered along the way, particularly a torn elbow ligament in 2010 that directly contributed to her second, permanent retirement.
Alone among female competitors at the French Open, Henin was able to win two titles without losing a single set in back-to-back years, 2006 and 2007, as well as winning 40 consecutive sets from 2005 – 2010. That's a lot of winning tennis, and part of the reason that Henin was named one of Time's Legends of Women's Tennis in 2011.
5. Margaret Court, 5 wins: 1962, 1964, 1969, 1970, 1973
Of course, not even Justine Henin can hold a candle to Margaret Court. Court, who is the sole competitor on this list to win French Championships during its amateur days, winning in '62 and '64, is almost indisputably the best women's tennis player ever. Not only is she the winningest tennis player of all time — dialing up a nearly absurd win loss record of 593-56 over the Open Era — she also holds 24 Grand Slam victories in singles, and that's before you get into her forty, yes, forty Grand Slam victories in doubles, mixed and otherwise. Margaret Court was very, very good at the game of tennis.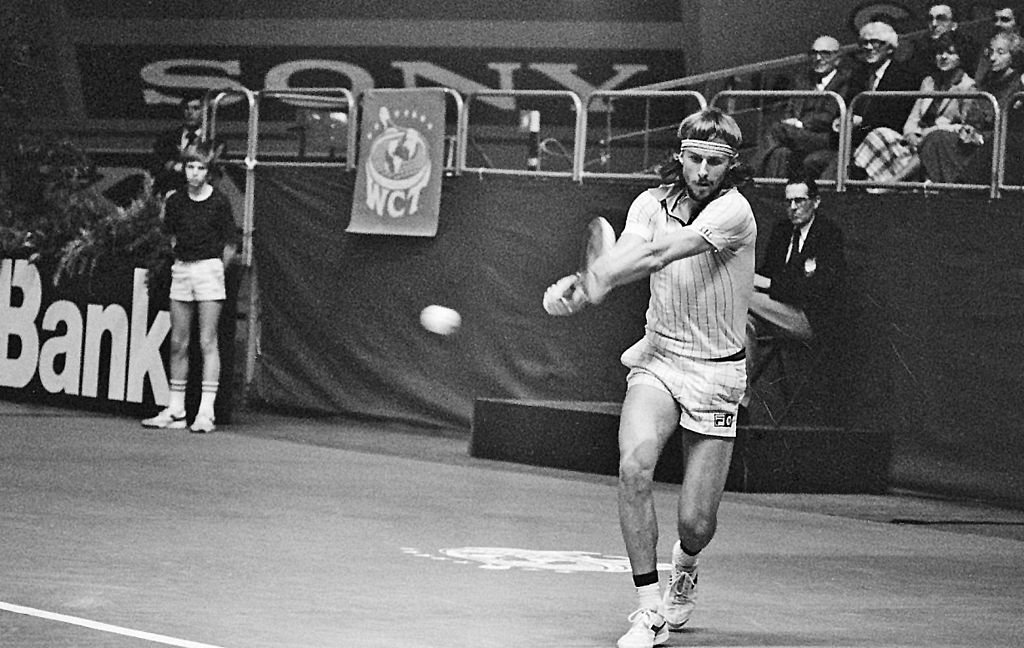 3. Björn Borg, 6 wins: 1974, 1975, 1978, 1979, 1980, 1981

While he's no Margaret Court, Björn Borg, one of tennis' all time alliterative talents, was a monster player in his own right, tallying over 600 career victories from 1972 until his early retirement in 1983 at the young age of 26. The fact that he retired as he was entering into his physical prime is a testament to how good Borg was: although he never won half of the Grand Slam Tournaments, Borg was able to capture six titles at Roland Garros and an additional five Wimbledon victories, including a 1980 win over John McEnroe that is rightfully cited as one of the greatest Wimbledon games of all time (the whole thing is on YouTube and is absolutely worth watching.)
3. Steffi Graf, 6 wins: 1987, 1988, 1993, 1995, 1996, 1999
Steffi Graf is either the winningest or the second most victorious Grand Slam tennis player of all time, depending on whether you want to count Margaret Court's pre-Open Era victories. Graf, who has 22 titles to her name — four in Australia, the six in the French Open we're talking about now, seven Wimbledon wins, and five champion caliber showings at the U.S. Open.
She has been considered the best female tennis player of all time, and the fact that she was so successful on a clay court speaks volumes to that effect. For the less tennis savvy, clay can be a real drag to play on because of how much it slows the ball down while contributing to the extra bounce of the ball. If you play on any other surface for a majority of your career — and the other grand slams are two hard courts (U.S. and Australia) plus the Championship, Wimbledon, which is played on grass.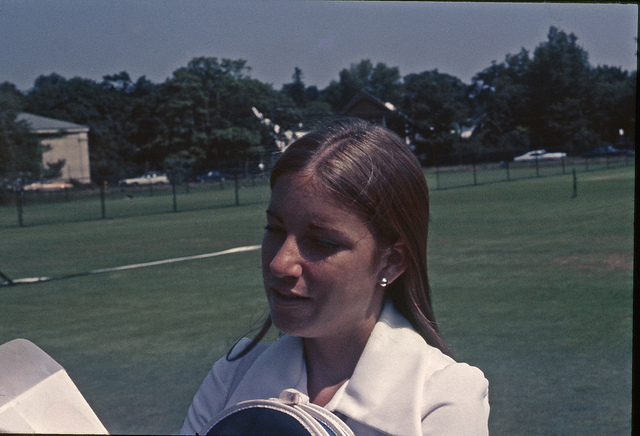 2. Chris Evert, 7 wins: 1974, 1975, 1979, 1980, 1983, 1985, 1986

Chris Evert, who is now an analyst for ESPN, does a solid job covering the French Open. Chris Evert the announcer has nothing on Chris Evert the participant, though. Imagine an athlete, any athlete, that never lost 'before they were supposed to.' That was Evert. In a tournament that just featured many of the strongest competitors sent home packing, Evert's record of 34 Finals appearances in Grand Slam tournaments, as well as the fact that she never, as in not once, was sent home in the first or second round of any tournament. Every particularly excelled on clay, compiling a lifetime record of 382 wins to 22 losses, a number that goes a long way towards explaining her dominance in the French Open.
1. Rafael Nadal, 9 wins: 2005, 2006, 2007, 2008, 2010, 2011, 2012, 2013, 2014

No one plays the clay court like Rafael Nadal. Rafael, who just turned 28, is still in the tournament, and looks to continue his dominance of Roland Garros. While he may be too old to pass Roger Federer's men's record of 17 major titles, according to FiveThirtyEight's John Ryle, Nadal on clay is one of the most virtuosic scenarios that can occur for any fan of the sport. While he's more than accomplished on other courts and in other tournaments — one does not ascend to the highest echelons of men's tennis by being a one-trick pony — Rafael's strongest suit will always be on clay.
Update: After beating Novak Djokovic in the 2014 final on Sunday, Nadal secured his fourth consecutive win at the French Open, becoming the first player to ever win a single Grand Slam nine times.