From LeBron to Darko: Re-Ranking the 2003 NBA Draft's Top 10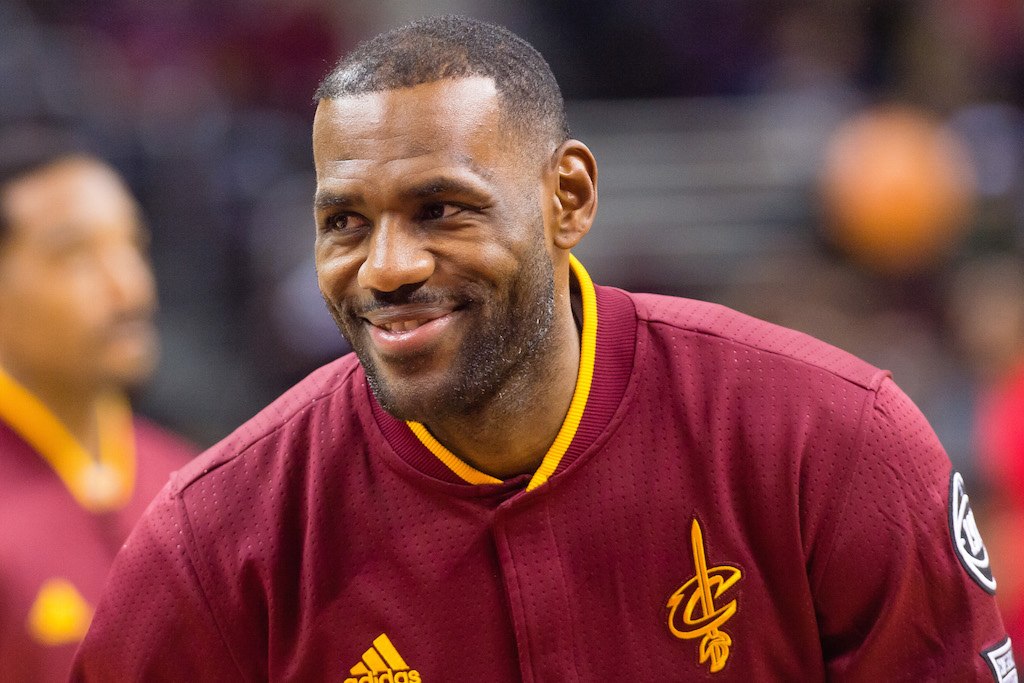 The summer of 2014 was a busy one for the NBA Draft class of 2003. Carmelo Anthony decided to stay in New York, LeBron James took his talents back to Ohio, Chris Bosh and Dwyane Wade re-upped with the Miami Heat, and Darko Milicic decided to take up kickboxing. Yes, this is true: 29-year-old Darko had a new sport to pursue (which is a good thing, considering his lack of success in the previous one).
While the Pistons have to wonder what could have been had they gone in a different direction with the No. 2 overall pick back in '03, we thought this would be as good a time as any to revisit — and re-rank — the top 10 picks of that notable draft. And of course, we begin our countdown with a certain hoopster-turned-kickboxer…
10. Darko Milicic
Original pick: No. 2
Team: Detroit Pistons
While we can't definitively say that Darko Milicic was the worst basketball player taken in the first 10 picks of the 2003 NBA Draft, he was undoubtedly the biggest flop. Detroit passed on more than one future superstar to take the Serbian teenager who had turned 18 less than a week earlier. Milicic went on to average a whopping 6 points and 4.2 rebounds per game during a decade in the league, including appearances with the Pistons, Magic, Grizzlies, Knicks, Timberwolves, and Celtics.
9. Mike Sweetney
Original pick: No. 9
Team: New York Knicks
Mike Sweetney, taken ninth overall by the New York Knicks, lasted just four years in the NBA. He played two seasons each with the Knicks and Bulls, and averaged a modest 6.5 points per game. The highlight of his career came in 2005-2006, when he scored at least 20 points in a game four times in the span of a month. Sweetney bounced around teams in Central and South America over the past few years, but it seems like his playing days may be about over.
8. Jarvis Hayes
Original pick: No. 10
Team: Washington Wizards
The No. 10 overall pick out of Georgia, Jarvis Hayes spent seven years in the NBA, the first four of which came with the Washington franchise that drafted him. During his time in the league, Hayes averaged just 8.3 points and 3.1 boards a game and never started more than 42 games in any single season. After stints with the Pistons and Nets, Hayes went overseas to continue his basketball career.
7. T.J. Ford
Original pick: No. 8
Team: Milwaukee Bucks
T.J. Ford overcame persistent back issues to put together a solid if unspectacular NBA career. Ford underwent spinal surgery in 2004 after an on-court collision and missed the entire 2004–05 season. He was able to return to the league and played in seven more seasons before calling it quits in March 2012. Ford posted career averages of 11.2 points and 5.8 assists during his time with the Bucks, Raptors, Pacers, and Spurs.
6. Chris Kaman
Original pick: No. 6
Team: Los Angeles Clippers
Central Michigan's Chris Kaman played the first eight years of his career with the Clippers before making one-year stops with the Mavericks, Hornets, and Lakers before playing the 2014–2015 season — and part of the 2015–16 campaign — in Portland. The veteran center has career averages of 11.2 points and 7.6 boards a game, including the 2009–2010 season, when he averaged 18.5 points per contest.
5. Kirk Hinrich
Original pick: No. 7
Team: Chicago Bulls
After a career that saw him go full circle by playing the beginning portion of the 2015–16 season with the team that drafted him (the Chicago Bulls), Kirk Hinrich finished the year as a member of the Atlanta Hawks. Hinrich has been to the playoffs 11 times in his career, averaging 10.5 points per game in the postseason (as compared to 10.9 in the regular season). Hinrich averaged double figures in seven of his first eight NBA seasons and has played for the Bulls, Wizards, and Hawks.
4. Chris Bosh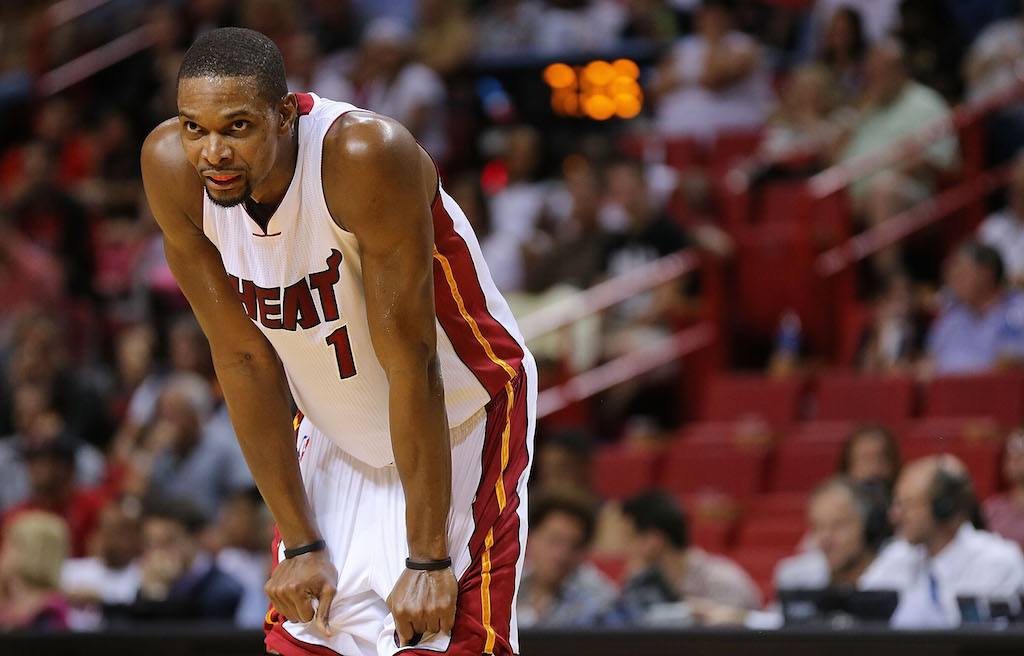 Original pick: No. 4
Team: Toronto Raptors
The top four players in this draft class are all superstars, no matter which order you rank them in. We have Bosh at No. 4 overall, which is exactly where he was taken by Toronto in 2003. Bosh averaged over 20 points a game for the Raptors from 2003–10 before teaming up with LeBron James and Dwyane Wade in Miami to form a "super-team" in the summer of 2010. While Bosh struggled at times in South Beach to find his niche as a third option, he has two rings and four straight trips to the Finals to show for his troubles. For his career, Bosh has scored 19.2 points and grabbed 8.5 rebounds a game.
3. Carmelo Anthony
Original pick: No. 3
Team: Denver Nuggets
One of the most prolific scorers of his generation, Syracuse product Carmelo Anthony has taken the NBA by storm since he joined the league in 2003. Melo has filled the nets to the tune of 24.9 points per game, first with the Nuggets and most recently in basketball's mecca playing for the New York Knicks (since a 2011 trade). When it's all said and done, Melo very well may rank even higher among the best players in the 2003 draft class, but he's still searching for a first elusive championship ring. The hardware tiebreaker goes to…
2. Dwyane Wade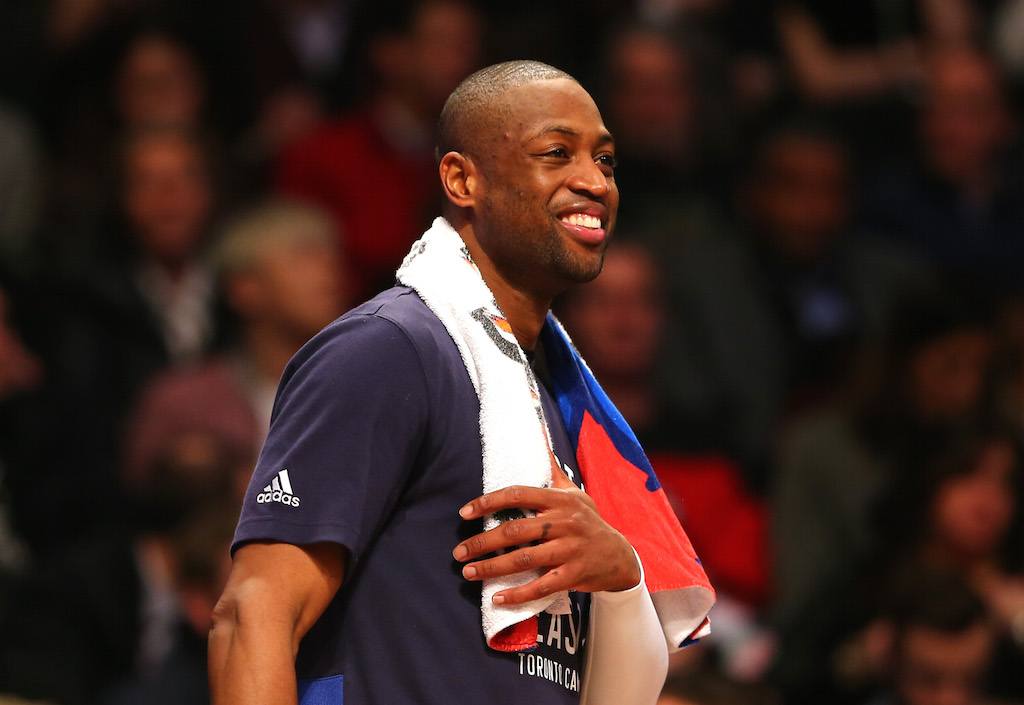 Original pick: No. 5
Team: Miami Heat
Until this offseason, Dwyane Wade was the only player on this list who's played all 13 years with the team that originally drafted him. Wade owns three rings as a member of the Miami Heat, one in 2005–2006 and two more in the Big Three era. While his body is showing signs of wear and tear, his career scoring average still sits at a lofty 23.6 points per game (to go along with 5.7 assists and 4.8 rebounds a night). D-Wade also led the NBA in scoring back in 2008–2009. While he's not what he once was, Wade still gets credit, especially when the No. 1 player on this list went back to Cleveland. And that, of course, is…
1. LeBron James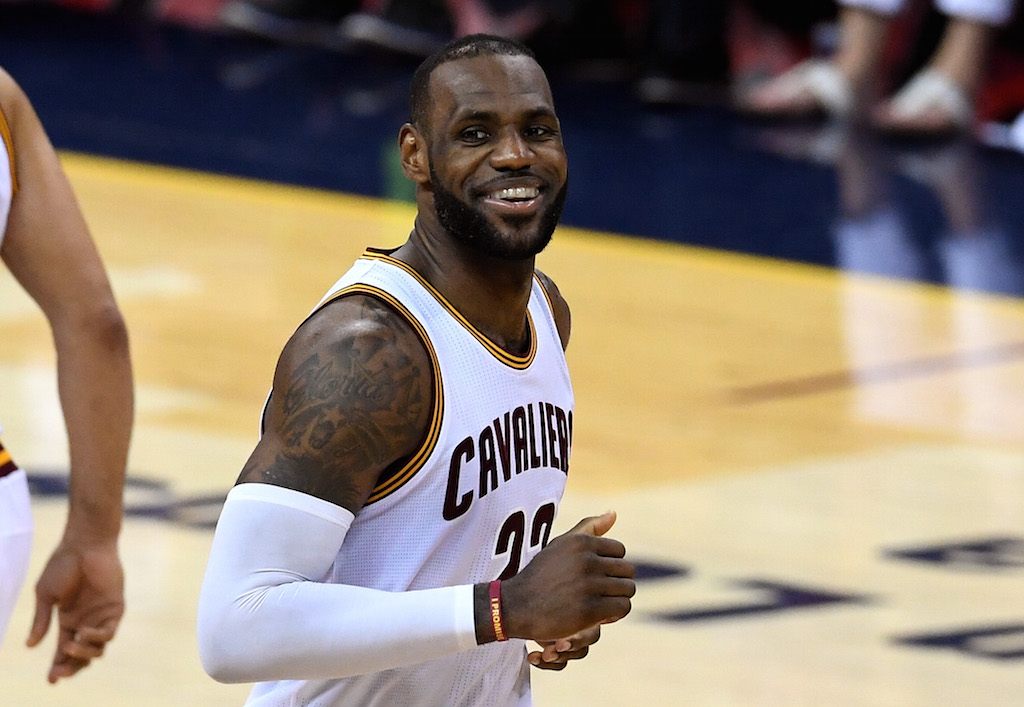 Original pick: No. 1
Team: Cleveland Cavaliers
The best player on the planet — unless you prefer that Warrior who does his thing for Golden State — changed the course of the Cleveland Cavaliers franchise forever when the team drafted this homegrown superstar in 2003. And since returning to the team in 2014, he's done the exact same thing. LeBron James boasts a career stat line of 27.1 points, 7.2 rebounds, and 7.0 assists, and — perhaps more importantly for King James — three championship rings, including Cleveland's first in over 50 years. It's safe to say that, unlike many of the teams on this list, the Cavs got the No. 1 pick right all those years ago.
Statistics courtesy of Basketball-Reference.com.