Gabriel Rivera Played Only 6 Games for the Pittsburgh Steelers Before a Devastating Car Wreck Ended His Career
Some NFL draft picks go on to become Pro Bowlers, Hall of Famers, or long-term contributors to their team. Others are busts. Some fall in the middle – victims of tragic circumstances that render them unable to fulfill their great potential. Such was the case for Gabe Rivera.
Falling into that last category is the 1983 Pittsburgh Steelers' draft pick, Gabriel Rivera. Some fans may not know his name, but at the time he was drafted, he was a great prospect. Unfortunately, a horrible accident prevented him from living up to expectations. Here's the story of Rivera and the tragic circumstances around his football career.
Gabriel Rivera was a college football star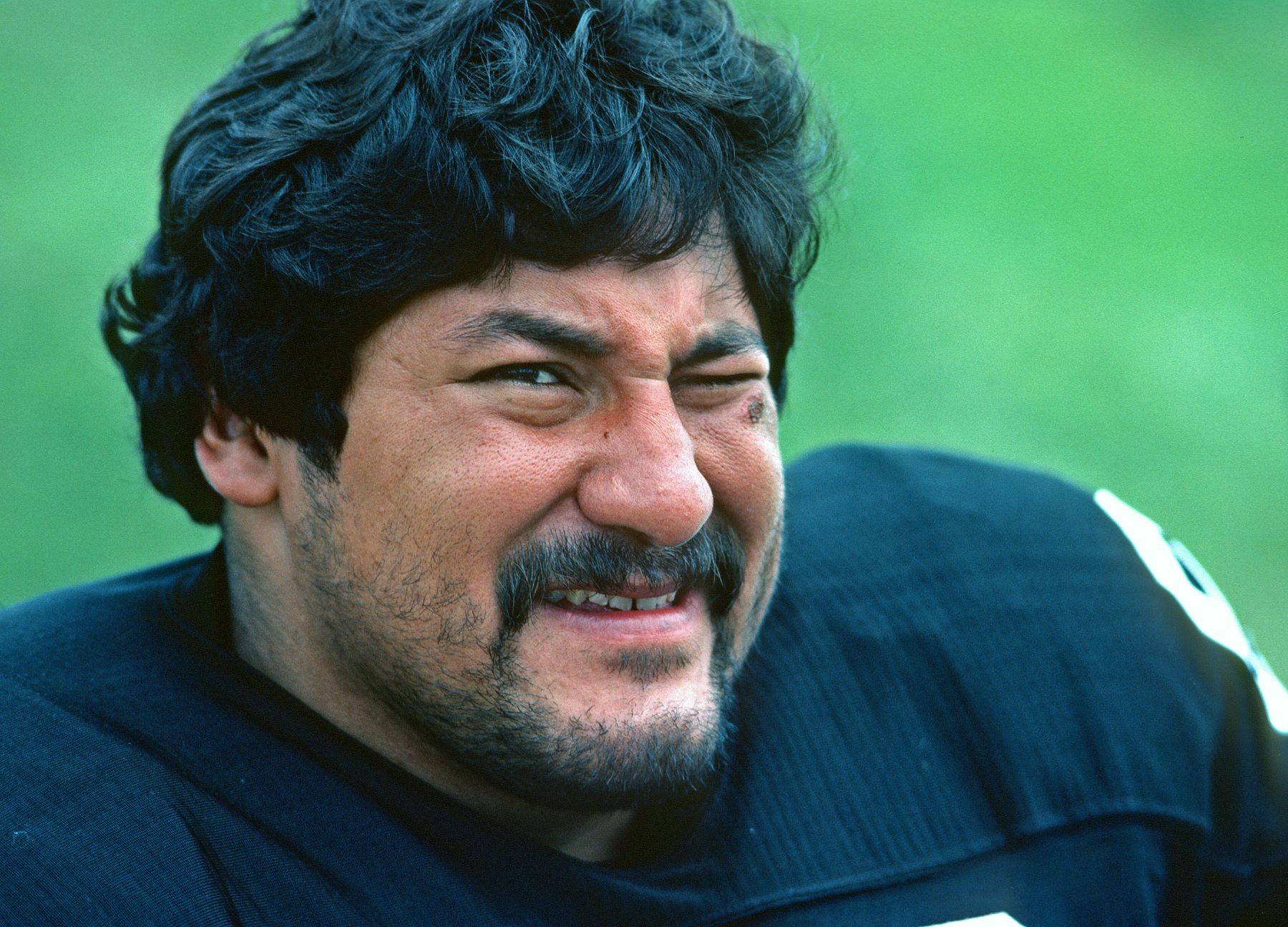 According to USA Today, Gabriel Rivera played collegiately at Texas Tech as one of the nation's best defensive linemen. His ability to get to the quarterback was so renowned that he acquired the nickname "Senor Sack." He was an All-American and won the Southwest Conference's defensive player of the year one season.
The 1983 NFL Draft was a stacked one, with numerous future Hall of Famers like John Elway and Jim Kelly up for grabs. The Pittsburgh Steelers could have had quarterback Dan Marino. Marino, of course, later became a Hall of Fame quarterback with the Miami Dolphins. He was a hometown product, playing his college football at the University of Pittsburgh. Marino would have been an excellent choice for the team. Aside from being from western Pennsylvania, he would have served as the franchise's next great quarterback after Terry Bradshaw. It seemed like a perfect fit.
Seeing the defensive line as a greater need, the team selected Rivera instead. You could hardly argue with the pick at the time – after all, Rivera's NCAA play was top-notch, and it's impossible to predict the future. When he did reach the NFL, his career had a promising start before reaching an unfortunate end. 
The tragic car wreck that ended Gabe Rivera's career
In his first six games as a rookie, Gabriel Rivera had two sacks. Regrettably, those would be the only sacks he'd record. KENS-TV reported that a drunk Rivera got into a car accident while driving home from Pittsburgh Steelers' practice. The accident left him paralyzed.
Rivera lost control of the vehicle and went into the other lane, crashing into another car. He'd later say that it took him a few years to adjust after that. In an interview with the Washington Times in 2012, he said, "From the accident in '83, it took maybe five, six, eight years to get control." He added, "At one time, I just changed my life and started going forward."
The legacy of Gabriel Rivera
Gabriel Rivera's NFL career didn't work out due to a horrific, tragic accident. Sadly, he died in 2018. But despite some sad circumstances befalling the man, he still received plenty of recognition for his greatness during his short but brilliant career as a college football superstar.
In 2012, the College Football Hall of Fame inducted Rivera for his stellar play at Texas Tech. While Rivera's memory faded somewhat in his later years, he was able to bask in the glow of his playing days in the form of other people's recollections of his outstanding play. "When people started congratulating me, they'd say, 'I remember when you did this and did that,'" he told the Washington Times, adding, "It feels good that they remember those things."
Rivera's NFL career was painfully short, but he had a loving family and could look back on his time at Texas Tech with pride. He was also able to reclaim his life after the accident, even if it took him some time to figure himself out. He may have suffered tragedy as a football player, but he persevered and led a great life despite his challenges. 
RELATED: All of the 1st-Round Picks From John Elway and Dan Marino's Stacked 1983 NFL Draft Class: Where Are They Now?