Gardner Minshew Faces a Major Mental Obstacle Following His Trade to the Eagles
Gardner Minshew is the newest member of the Philadelphia Eagles' quarterback room.
No, he won't be starting over Jalen Hurts (it doesn't sound like he'll even be the team's current QB2). Instead, Howie Roseman and the Eagles saw an opportunity to buy low on a young QB who flashed legitimate NFL-caliber potential as a rookie. All it took was a Day 3 pick on the Eagles' side of things — a no-brainer from a value perspective.
The Eagles will slot Minshew into their QB3 role in hopes of developing him over the next year-plus — a reality that Minshew is going to have to come to grips with.
Gardner Minshew doesn't want to be a backup QB
Very few professional athletes like being a backup. It's the nature of being a competitor. However, during a recent appearance on the "Green Light with Chris Long" podcast, Minshew expressed a harsh reaction to being considered Trevor Lawrence's backup with the Jacksonville Jaguars.
James Johnson of Jaguars Wire followed Minshew's podcast comments with further details on the third-year QB's desire to compete for a starting job:
Truth be told, it feels as though Minshew's best chance to start will be with another team. There was trade interest for him this spring, however, Jags coach Urban Meyer came out to say the team would be holding on to Minshew (at least for now).

With Meyer set to lead his team through his first-ever training camp as an NFL coach, hanging on to Minshew could prove to be smart because he undoubtedly has a mindset that will push Lawrence. At the same time, Minshew could put together a solid preseason, which could garner better trade options than before. Even if it doesn't, the Jags could enter Week 1 of the regular season with one of the best backup quarterbacks in the NFL.

James Johnson, Jaguars Wire
Minshew got his wish of not being Lawrence's backup in Jacksonville, but now he finds himself in a potentially worse situation.
The Philadelphia Eagles have a crowded and complicated QB room
While there's a half-decent chance Minshew can vault Flacco on the depth chart by the season's end, the brutal reality of the situation is that the Eagles acquired Minshew to be their QB3.
From QB2 in Jacksonville to QB3 in Philadelphia. Not exactly what Minshew was looking for in a trade.
Obviously, Minshew didn't get a say on where he would be traded to. One can only assume the Eagles' offer of a measly Day 3 pick was the best out there. There weren't any teams looking to acquire Minshew to be their starter which is something the 25-year-old will have to come to grips with.
Gardner Minshew could play his way into a bigger role with the Philadelphia Eagles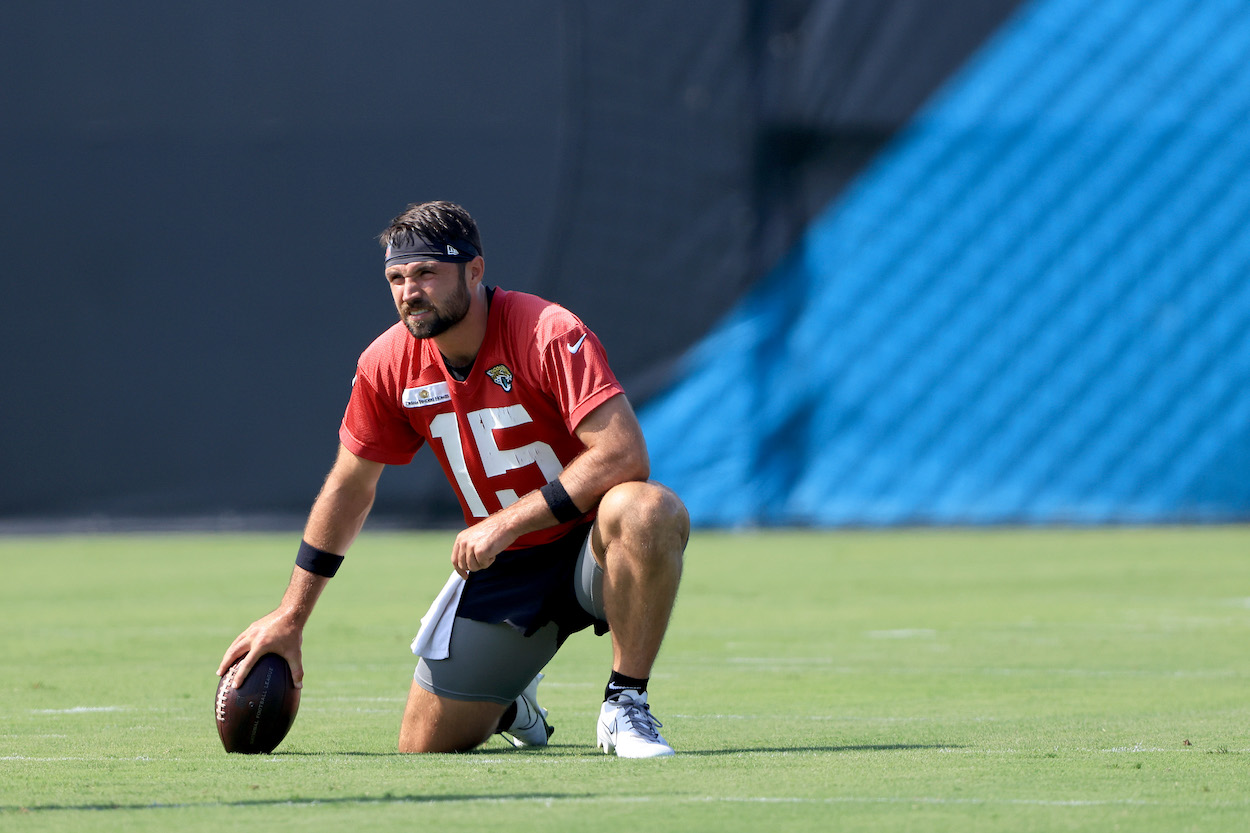 Flacco is a shell of his former self, and Hurts is about as unproven of a QB as you can find in today's NFL. Albeit limited, there should be an opportunity for Minshew to play his way into a larger role with the Eagles.
If Hurts were to struggle, the Eagles would likely explore starting Minshew over Flacco.
Still, the former Jaguar is entering his new team third on the QB pecking order. It's a tough pill to swallow for someone who prides himself as a fiery and intense competitor. However, Minshew is going to have to come to grips with it one way or the other.
He's back to square one despite his promising rookie year in 2019. Only time will tell if he's able to embrace this new role and grind his way back to a starting job over the next few seasons.
Like Sportscasting on Facebook. Follow us on Twitter @sportscasting19.