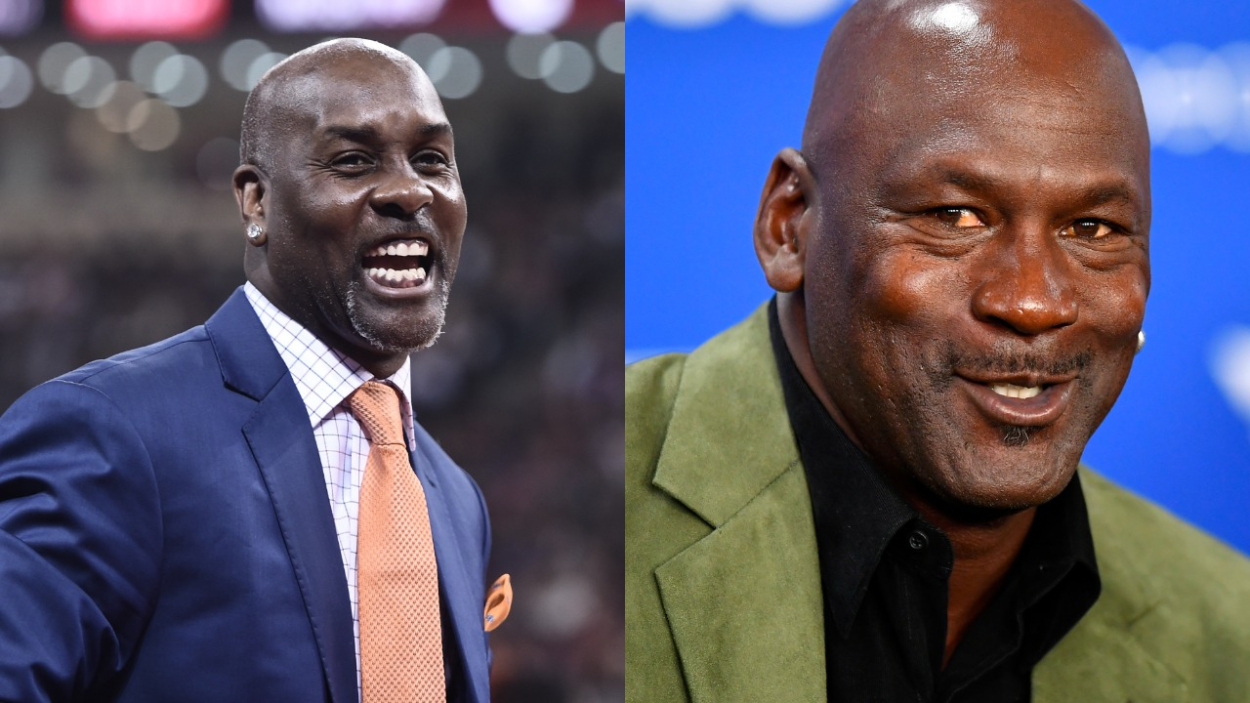 Gary Payton's Honest Comments About Michael Jordan Prove His True Competitive Nature: 'That's Not What He's Supposed to Say'
Gary Payton saw Michael Jordan essentially disrespect his abilities during 'The Last Dance.' Here's a look at Payton's recent comments about MJ, and why they prove his competitiveness.
By now, you have likely seen the meme of Michael Jordan laughing at an iPad. However, there's a chance you forget what was so funny.
The footage of Jordan chuckling came from his widely popular documentary, The Last Dance. He was laughing at comments legendary point guard Gary Payton made about their matchup in the 1996 NBA Finals.
Payton, though, recently discussed his thoughts on Jordan not taking him seriously, and his remarks proved his true competitive nature.
Michael Jordan laughed at Gary Payton during 'The Last Dance'
Episode 8 of the 2020 docuseries, The Last Dance, looked at the 1996 NBA Finals between the Seattle SuperSonics and Chicago Bulls.
The Bulls jumped out to a 3-0 lead in the series, but Seattle stormed back and made it 3-2. At that point, SuperSonics point guard Gary Payton felt he had figured out how to slow Michael Jordan down. But he essentially figured it out too late as MJ and company won Game 6 to win the series 4-2.
"A lot of people backed down to Mike," Payton said during The Last Dance, per ESPN. " I didn't. I made it a point, I said, 'Just tire him out. Tire the f*** out of him. You just gotta tire him out.' And I kept hitting him and banging him and hitting him and banging him. It took a toll on Mike. It took a toll."
At this moment in the doc, the camera showed Jordan bursting out in a laugh.
Payton later added that he wishes he would have guarded MJ earlier in the series (he was dealing with a calf injury and didn't go against him as much in the beginning). But he's unsure if the outcome would have changed.
His Airness then continued laughing in the doc and eventually added: "I had no problem with The Glove. I had no problem with Gary Payton."
The Glove discussed MJ's reaction
Gary Payton recently appeared on Vlad TD, and he discussed his feelings about Michael Jordan laughing at him during the documentary.
He said he actually didn't have a problem with it.
"I didn't care about that because that's what he's supposed to say; because it's his doc, it's his thing," Payton said. "I wouldn't even respect him if he said I stopped him or whatever. Because that's not what he's supposed to say because he's Michael Jordan. So, that's just nothing but respect. And I respect him for doing that. I didn't have no problems with that."
Payton took the high road here, but his comments don't necessarily show that he's a bigger person than MJ. They instead prove his competitiveness and that he has an understanding of Jordan's mindset.
Gary Payton's comments prove his competitive nature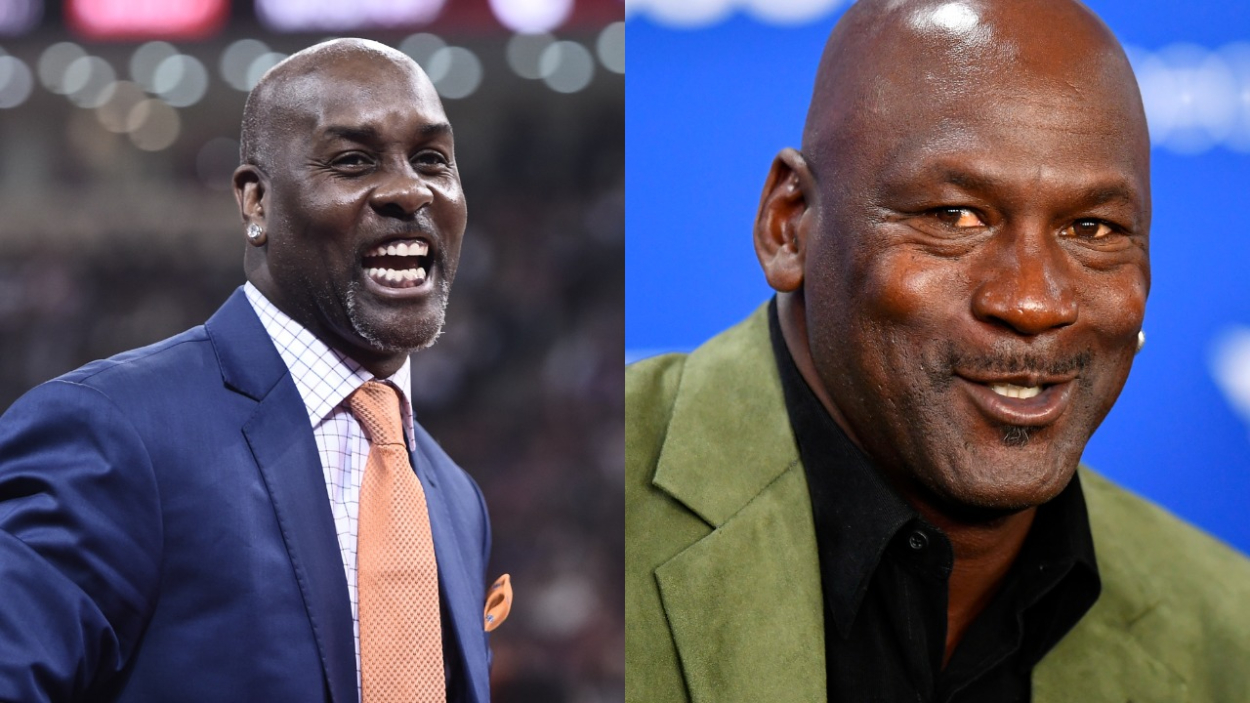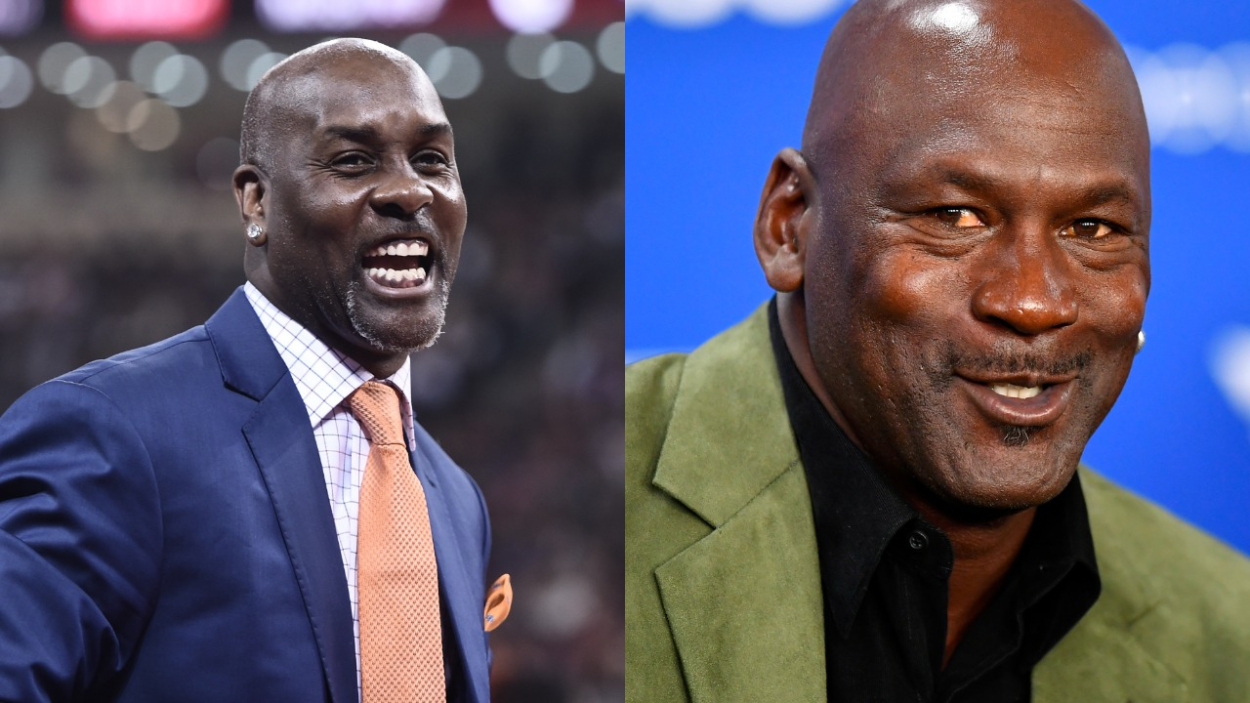 By the sounds of Gary Payton's recent comments and what he initially said during The Last Dance, it appears he understands that great players have to have confidence in their own abilities.
He certainly believed in his talents (even when going against one of the GOATs), and especially defensively given that he was the Defensive Player of the Year that season and earned nine All-Defensive Team honors in his career.
Jordan, on the other hand, wasn't just a confident player. He was arrogant, and rightfully so. MJ was one of the greatest ever, and his belief in what he could do on the court fueled his legendary career.
So, it seems Payton — who later won a title with Shaquille O'Neal and Dwyane Wade on the Miami Heat — understands Jordan's mentality because his similar mindset played a role in his own Hall of Fame career. And GP's admission that he wouldn't have even respected Jordan had he given The Glove credit further proved that.
Payton would have likely said something similar because his and Jordan's confidence and competitive desire to be the best made them believe they could beat anyone on any given day.
Sure, they had different playing styles. And yes, Jordan was more successful. But Payton and MJ were cut from the same cloth. They are competitive and confident, and they aren't afraid of their peers. Payton proved that during the 1996 NBA Finals and took it even further during The Last Dance.