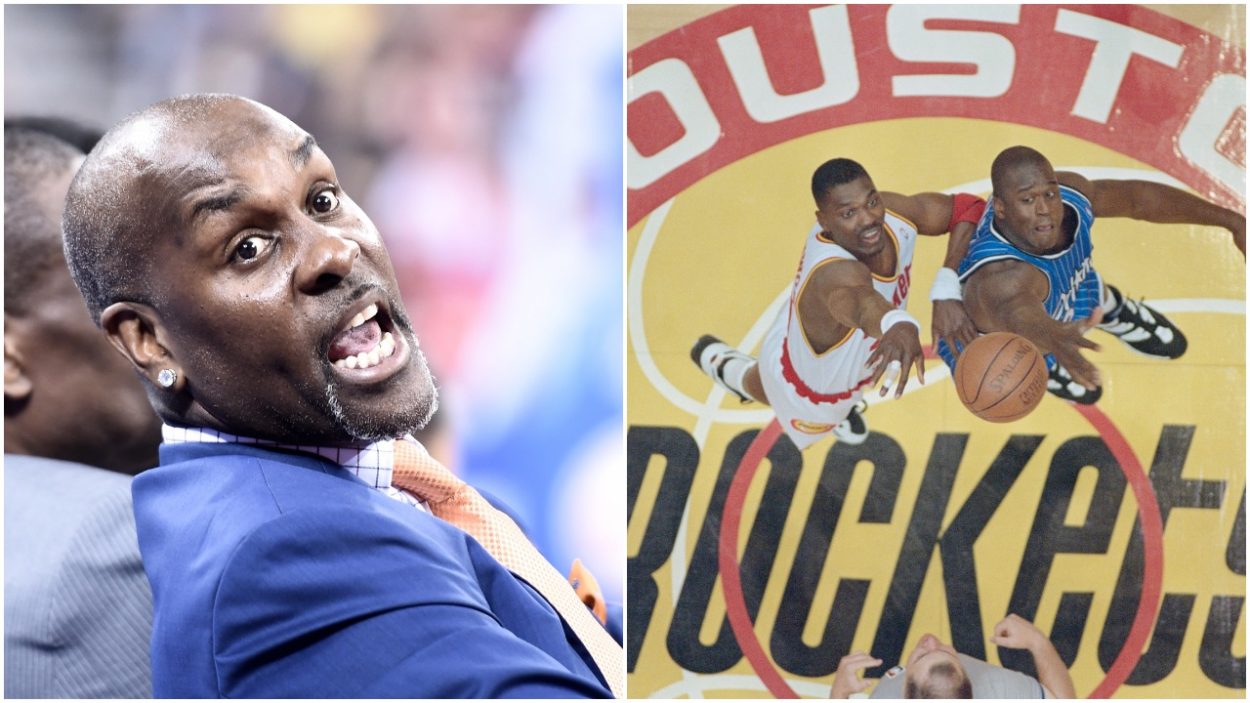 Gary Payton Played With Shaquille O'Neal but Said Hakeem Olajuwon was a 'Way Better' Center: 'Dream Would Give Him 30 or 40 Any Time He Felt Like It'
Gary Payton puts Hakeem Olajuwon multiple rungs above Shaquille O'Neal in the NBA's pantheon of centers.
Los Angeles Lakers legend Shaquille O'Neal and Houston Rockets great Hakeem Olajuwon generally present a pick 'em when it comes to the greatest center in modern NBA history. But Gary Payton doesn't think it's particularly close.
The Glove witnessed Shaq's dominance firsthand as a member of the 2003-04 Lakers. But he showed no partiality toward his former teammate when asked whether O'Neal was a better center than Olajuwon.
Gary Payton and Shaquille O'Neal were teammates during a tumultuous 2003-04 Lakers season and later on in Miami with the Heat
Shaquille O'Neal and the Lakers wrapped up a three-peat in 2002 but experienced a stumble the following season. The Purple and Gold fell to the San Antonio Spurs during the 2003 Western Conference semifinals, prompting LA to seek reinforcements.
Those reinforcements would come in the form of two aging stars.
The Lakers signed All-Stars Gary Payton and Karl Malone in the summer of 2003, giving LA a new fearsome foursome of O'Neal, Payton, Karl Malone, and Kobe Bryant. This new-look squad seemed destined to get the Lakers back to the top of the NBA.
But LA experienced plenty of adversity that season. Bryant faced rape allegations and beefed with Malone after The Mailman allegedly made inappropriate remarks about his wife, Vanessa. Meanwhile, O'Neal was forced to take on less volume in a season when he hoped to get new money from the Lakers.
Phil Jackson's team still managed to get to the NBA Finals, but they were stunned by the Detroit Pistons. For his part, Payton lamented not being able to get it done in LA.
As fate would have it, GP and Shaq would win a ring together, only as members of the Miami Heat. Despite their shared history, though, Payton doesn't believe The Diesel can hold a candle to one of the other elite centers of their era.
The Glove thinks Hakeem Olajuwon was "way better" than Shaq
Nobody in the NBA could match Shaquille O'Neal for power in his prime. He was also uniquely skilled for someone with his size. Payton understands just how dominant The Diesel was, but he believes Hakeem Olajuwon was the better center.
The Glove compared the two big men during an appearance on the BASKETBALL KINGZ PDX show in 2019, saying Olajuwon was "way better" than Shaq. Payton explained that while O'Neal went through opposing defenses, there was no defending Olajuwon because of his craftiness. The former Defensive Player of the Year also cited The Dream's ability to do more on the defensive end and in transition.
Still, the most interesting bit of the segment came when Payton analyzed the head-to-head matchup.
On the one hand, there's an important distinction to be made here.
The two legendary centers never really got to play against each other during their respective primes. Shaquille O'Neal's golden years didn't truly begin until he joined the Lakers, whereas Hakeem Olajuwon's golden years came in the early- and mid-90s.
Still, even when Shaq was younger and more mobile, he had a whale of a time trying to defend Olajuwon.
The debate is somewhat arbitrary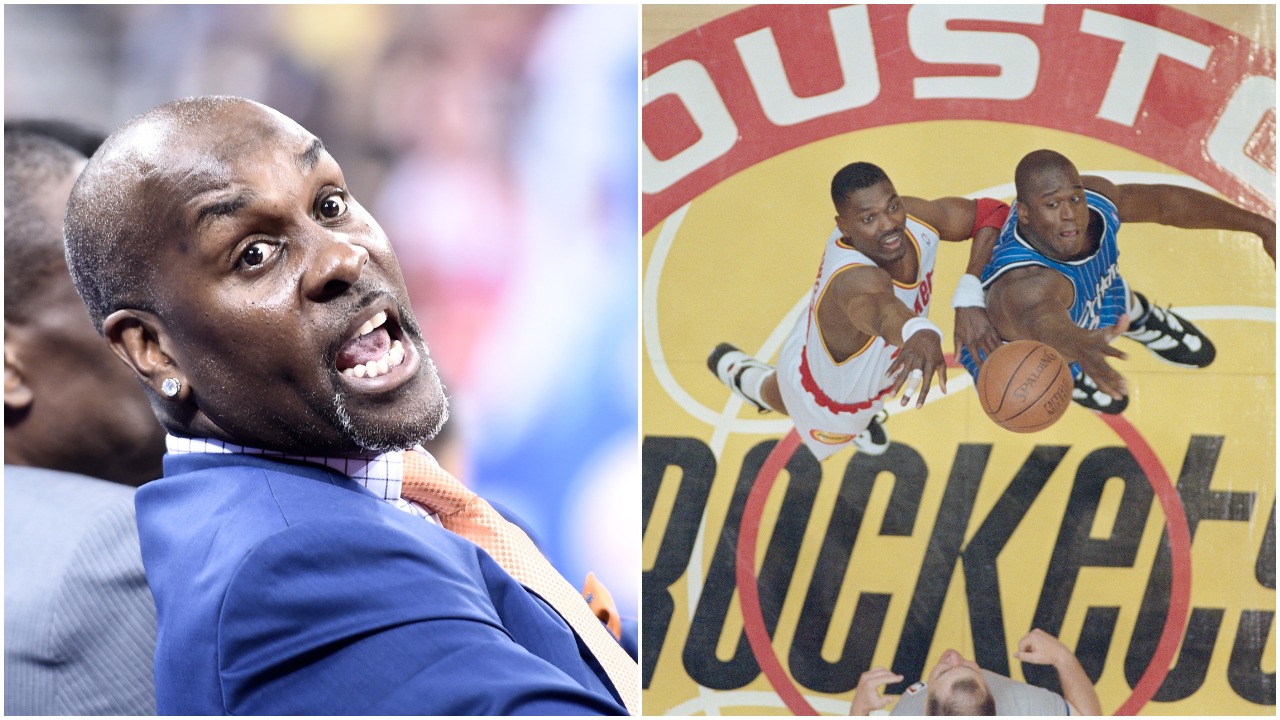 A simple head-to-head search on Basketball Reference would appear to suggest that O'Neal held the upper hand in his matchups with Olajuwon. But that hardly tells the full story.
For example, The Dream often got the better of The Diesel earlier in Shaq's career, notably during the 1995 NBA Finals, when he averaged 32.8 points, 11.5 rebounds, 5.5 assists, 2.0 steals, and 2.0 blocks in a four-game sweep of O'Neal's Orlando Magic squad.
But as Olajuwon moved toward the twilight of his career and Shaq kept ascending to his peak, the narrative changed. Hakeem was no longer as nimble or creative as he was in his prime, and O'Neal exploited that with brute force and some surprising agility of his own.
Olajuwon likely has the advantage for those favoring sheer skill and basketball ability. But O'Neal's own blend of skill and power made him very singular in terms of his impact on the sport.
Gary Payton seems to favor The Dream. But, when it comes down to it, this might as well be a coinflip.
Stats courtesy of Basketball Reference.