Gene Upshaw's NFLPA Will Always Be Tainted by $15 Million: 'He Should Be Ashamed of Himself '
Although the NFL's Raiders are now based in Las Vegas, all of the franchise's greatest players spent their careers in Oakland. That list includes a lot of legendary names and plenty of Hall of Famers. Running back Marcus Allen, wide receiver Tim Brown, center Jim Otto, and cornerback Willie Brown are just four Raiders greats forever enshrined in NFL history.
Another player who deserves a place in the "greatest Raiders of all time" debate is Gene Upshaw. Unfortunately, today Upshaw is just as often remembered for his somewhat tarnished legacy with the NFLPA as for his numerous on-field accomplishments.
Gene Upshaw's NFL career
The Raiders selected Upshaw with the 17th pick of the first round of the 1967 NFL Draft. The 6-foot-5 guard would go on to spent his entire 15-year playing career with the Raiders, where he established himself as one of the all-time masters of the running play. He also earned countless accolades and awards along the way.
To begin with, Upshaw earned six Pro Bowl selections, as well as three First-team All-Pro and five Second-team All-Pro selections. Upshaw also won two Super Bowls with the Raiders, who beat the Minnesota Vikings in Super Bowl XI and the Philadelphia Eagles in Super Bowl XV. He also holds the honor of being the first player to ever play in Super Bowls in three different decades.
Upshaw was also known for his incredible durability. He started in 207 consecutive games, beginning with the first game of his rookie season. Today, Upshaw is still regarded as arguably the greatest offensive lineman ever to suit up in the NFL. He was inducted into the Hall of Fame in 1987.
Post-playing career with the NFLPA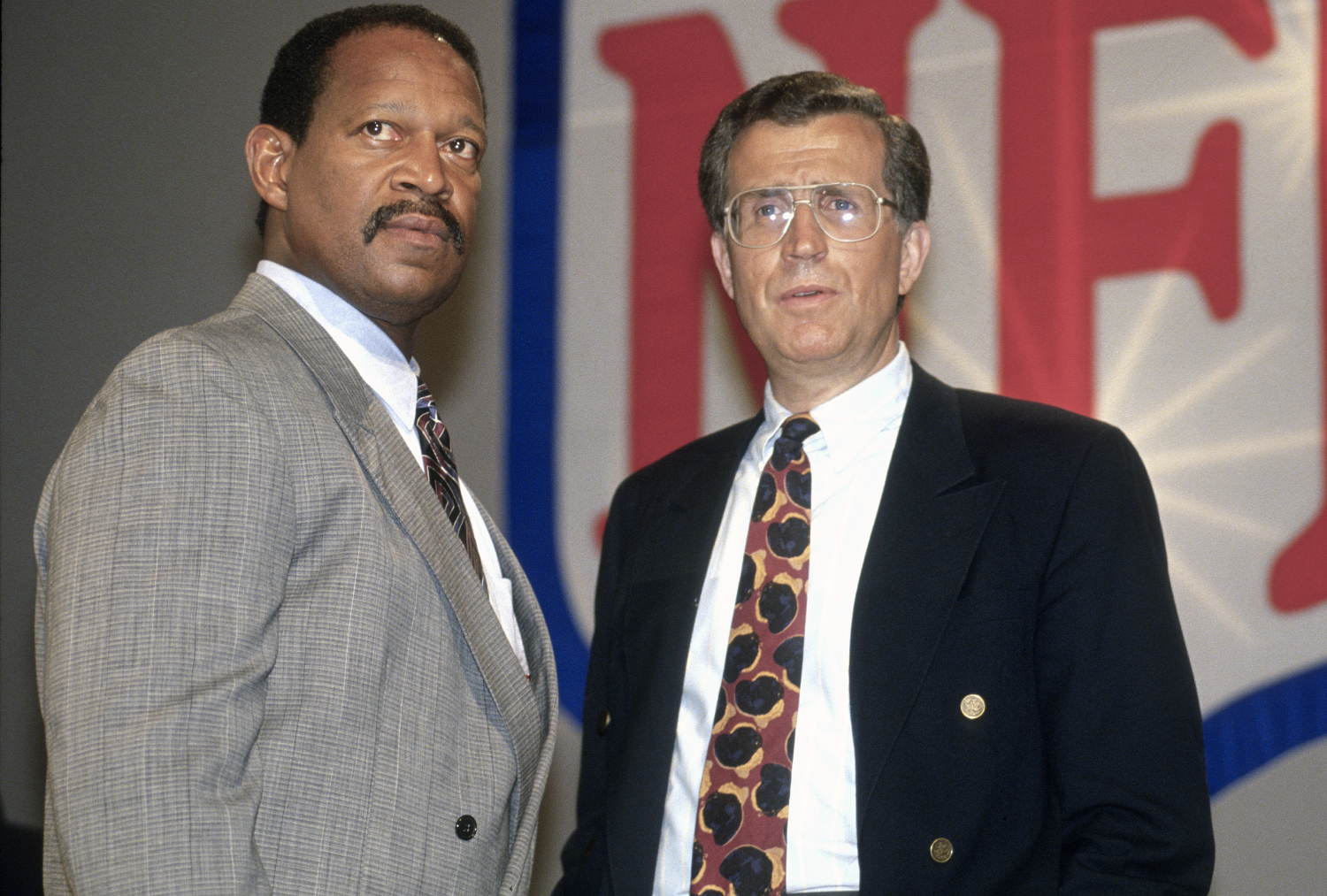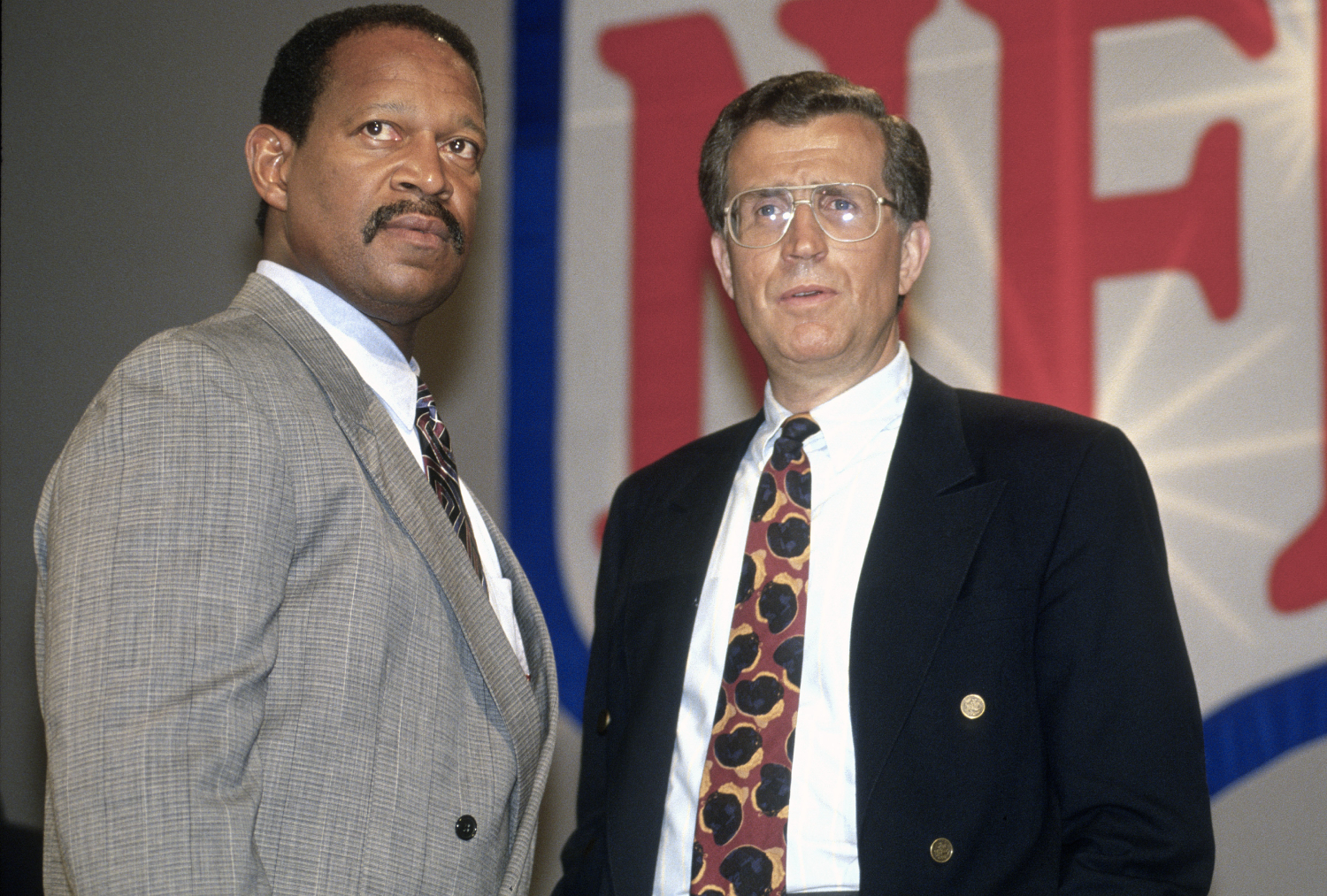 Upshaw's leadership abilities began to take form even before he had retired, with the aging guard proving an impactful voice in the locker room. Transitioning to the world of the National Football League Players' Association (NFLPA) after retirement was a natural step. As noted in Upshaw's obituary in the New York Times', he took over as head of the NFLPA in 1983.
At that point, the union was in a pretty dire place financially. Under Upshaw's leadership, the union fought back, earning a more and more important place in the league.
In 1987, Upshaw led the union in a players' strike, which, while unsuccessful, paved the way for future victories. In 1993, Upshaw successfully negotiated with the league to give players free agency rights.
The importance of that achievement cannot be overstated, and the landscape of the NFL today simply couldn't exist were it not for Upshaw. He continued as head of the NFLPA right up until the time of his death.
Controversy after Gene Upshaw's death
Over the years, Upshaw occasionally faced criticism about being too close with then-NFL commissioner Paul Tagliabue. Yet for the most part, his legacy was defined by his constant fight for greater player empowerment. His reputation took an unfortunate turn for the worse, however, in the aftermath of his unexpected death in 2008.
Upshaw's will left everything to his second wife Terri — a decision that Upshaw's son tried to contest. According to Spencer Law Firm, his son was citing certain irregularities in the signing of the will.
Ultimately, the dispute was settled by an out-of-court agreement. Yet in the process of uncovering Upshaw's assets, it was discovered that the NFLPA paid a sum of $15 million in deferred compensation to his wife.
Many former NFL players voiced their frustration as that fact became public. If Upshaw had been able to leave his wife that much union money, why hadn't he been able to secure them better retirement pensions and medical plans?
Critics were also quick to point out that for most of his tenure as head of the NFLPA, Upshaw was the highest-paid leader of any sports union, according to NBC Sports.
All stats courtesy of Pro Football Reference